Subscribe/Access
Advertisements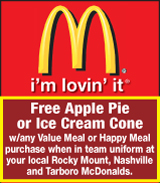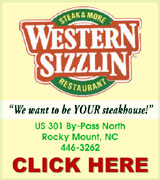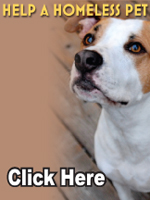 Sections
Member Options
Back
Fire destroys Nashville home
Fire fighters spent several hours last Thursday fighting a house fire on Sykes Road, just outside of Nashville.
According to Castalia Fire Chief Robert Varnell, a driver passing by noticed flames coming out of the home at 4729 Sykes Road around 11:30 a.m. and called 9-1-1. By the time fire crews arrived at the scene, the house was already engulfed in flames.
More ...
Amanda Clark, Graphic Staff Writer
Nashville approves annexation request
The Sunnyfield Subdivision is now part of Nashville's city limits, after council members approved an annexation request Tuesday night during the board's regular meeting.
Residents of the subdivision approached town leaders in November requesting the annexation. The subdivision is located off of E. Old Spring Hope Road, in between the Cross Creek Subdivision and Harper's Nursery. It is in Nashville's current ETJ. More ...
Amanda Clark, Graphic Staff Writer
Red Oak studies park lighting
Red Oak commissioners met Monday to discuss a variety of issues such as getting lights for the park, progress on sewer installation, and a request to permanently close one of the town streets. The topics were discussed at the regular town meeting on March 1. More ...
Amelia Harper, Graphic Correspondent
Commissioners approve resolution for financing
Nash County Commissioners took the final step in moving forward with funding for capital projects last week, approving an agreement for funding not to exceed $32 million. The exact figures will not be known until March 17 but commissioners expect the final figure to be around the $29.5 million mark. More ...
Amanda Clark, Graphic Staff Writer
OPRY TIME!
Ronnie Ezzell performs at the The 31st Annual Elsie Clark Memorial Nashville Opry Saturday evening.
More ...

A new generation for local praise and worship band
They mostly play on Sundays and Wednesdays. But Freedom, the praise and worship band out of Christian Fellowship Church, has also opened for Toby Mac and will head to Asheville at the end of this year to open for Third Day.
The band has only been in existence for around a year. Daniel Parker, who serves as the pastor of the church and is also the lead singer of Freedom, said the idea is something the church has never tried before. More ...
Amanda Clark, Graphic Staff Writer
Nash Sheriff's Major retires
Major Dennis Lyons' law enforcement career started over 30 years ago with a police officer and an air conditioned car.
Today, Lyons laughs as he recalls how he thought police officers had it easy.
It was then that Lyons was sitting in his own vehicle, with the window down and sweating when a police officer pulls up beside him. Lyons said he remembers the officers' window was rolled up and he could tell the air conditioner was running and the officer was nice and cool. That's when Lyons decided he'd like to be a police officer too. More ...
Amanda Clark, Graphic Staff Writer

Pictured (L-R) is James Ervin, Post 110 Vice Commander, Jerome Turner, Post 110 Adjutant and Larry Womack, Post 110 Commander with the flag and a certificate that was presented to the post.

American Legion Post 110 hosts "Ladies Night"
The American Legion Post 110, out of Nashville, held its annual Ladies Night on Monday, February 15 at Nashville United Methodist Church.
Ladie's Night is held each year to honor the widows and wives of local veterans.
More ...
Amanda Clark, Graphic Staff Writer
Outlaw requests county finance subcommittee
Nash County Commissioner Wayne Outlaw wants commissioners to be more involved with the upcoming budget process in order to help find ways to cut costs to prevent a tax increase.
Outlaw brought the item before the board last Thursday, following a meeting to approve a resolution that finalized the funding for the county's capital improvement program. More ...
Amanda Clark, Graphic Staff Writer
Raffle winner
Sharon Gagliano, who is a member of the newly formed American Legion Auxiliary, won the auxiliary raffle.
More ...

School Board approves finance policy revisions
The Nash-Rocky Mount Schools board approved finance policy revisions and the budget calendar for next school year among other items at its meeting Monday night.
The financial policy revisions approved by the board cover the school system's fiscal goals, budget process, revenue sources, fiscal accountability, separate accounts, personnel duties, and specific expenditure of funds. More ...
Michele A. Cruz, Graphic Correspondent
2010 Primary Election
Friday, February 26, was the last day for candidates to file for the upcoming 2010 primary election in May. Newcomers to the list last week include Red Oak resident and Nashville business owner Dennis Nielson who filed to run as a Democrat against A.B. Swindell for the NC Senate District 11 seat. More ...

NJROTC
The Nash Central High School NJROTC helped the American Legion Post 110 with set up and clean up at the Ladies Night Banquet on February 15. In addition, Instructor Leo Nieves, Jr., Sgt.Maj. USMC (RET.) gave the MIA-POW Ceremony. Pictured (L-R) is LCDR Carther Jorgensen, Matthew Pope, Donnie Mosely, Bradlee Herron and Sgt. Maj. Leo Nieves, Jr.
More ...

BANQUET
The Stony Creek Volunteer Fire Department and Rescue Squad held its 52nd annual banquet on January 16 at the Moose Lodge on Country Club Road in Rocky Mount. Several awards were presented to members and citizens for outstanding service to Stony Creek during 2009. The Keynote speaker for the evening was the City of Rocky Mount Fire Chief Keith Harris. Chief Harris also held the installation of Officers ceremony for the 2010-2011 Officers.
More ...

SUPPORTING TROOPS
VFW Post 2057, Ladies Auxiliary filled 300 Christmas stockings for soldiers overseas as a service project in December 2009. They have also adopted the 849th Quartermaster Reserve Unit for this year. The ladies furnished goody bags in January for the 849th currently in Washington state waiting for deployment. Supporting their families left behind is mission one. Donations to help in this endeavor are welcomed and greatly appreciated.
More ...

Locals recognized at Gardner Webb
Two Nash County residents were recently recognized at Gardner-Webb University for achievements during the Fall 2009 semester.
Alison C. Allsbrook, of Nashville was named to the Honor Roll List during the Fall semester.

More ...

Locals graduate from NCSU
North Carolina State University Chancellor James H. Woodward conferred 3,013 degrees on 2,881 graduating students when the university held its 2009 Fall Commencement on Saturday, Dec. 19, at the RBC Center in Raleigh.
Candidates for degrees were from 89 North Carolina counties, 30 other states or U.S. territories and 35 foreign countries. NC State holds graduation ceremonies each year in the spring and fall. More ...

LOCKS OF LOVE
Gabbi Ams recently cut her hair to donate to Locks of Love. Ams, who will turn four in April, has been growing her hair out since she was born. With the exception of just one trim, Ams has not cut her hair. Ams is donating her 12 inches in memory of Linda Cooper Roane, who was Gabbi's Mommy's Moring Out Teacher at First United Methodist Church Pre School and Kindergarten and a long-time friend of the family. More ...

LIMO LUNCH
Around 60 students at Nashville Elementary students were treated to lunch at Andy's in Nashville, along with a limo ride from the school to the restaurant. The limo ride was provided by Action Limousine Service in Raleigh and was a reward for successful selling during the school's Fall fundraiser. Pictured above are students in the first trip to Andy's.
More ...

Mt. Zion FWB Church News
Brother Bob welcomed everyone to Sunday school and reported 95 in attendance, with 6 visitors and two new members. Great! Zach Tyner read the bible verses for today. Saturday, March 5 will be Sunday School Institute at Mount Olive College. It is an interesting day of learning how to have a better Sunday school. More ...
ROSALENE BASS
Beulah Community News
Beulah Church of Christ met for Sunday School at 9:45 Sunday morning. Everyone was welcomed by our superintendent, Kenneth Massengale. During announcements we were told Gilbert Fisher will be having surgery this week, Cheryl Fisher had passed away and Mike Price had also passed away. Keep Gilbert in your prayers. More ...
WILMA ENROUGHTY
Daughters of the American Revolution
The Micajah Pettaway Chapter of the North Carolina Society of the Daughters of the American Revolution met recently at Braswell Memorial Library. The First Vice Regent Dottie Barrett opened the meeting with the DAR Rituals, accompanied by Pris Sykes, Chaplain. More ...
DEE LONG
Red Oak Community News
The North Roanoke Baptist Association held it's 2010 Vacation Bible School workshop on Saturday, Feb. 27 at Red Oak Baptist Church. Michelle Davis directed the event which included ideas and examples to help churches teach the Saddle Ridge Ranch VBS. A variety of churches were represented and rotated to sessions on Bible Study, missions, crafts, recreation, music, and snacks. Thanks to all who led and attended the workshop. More ...
SUZY PEARCE
Peachtree Community News
On Sunday morning Pastor Whitehouse continued his sermon series on the topic of the "Lord's Prayer". His key verse was "Lead us not into temptation--", Matt.6: 13a. He titled it "Without God, We Don't Have a Chance, Part I". When we pray, admitting that we are powerless to face the problems of life, God delights in helping us. More ...
BARBARA HARDISON
Ephesus Community News
The Ephesus Adult Choir with Lynn Cash, soprano soloist, called us to worship as they sang I Want Jesus to Walk With Me.
John Sorrell, our Minister to Students, read John 1:35-51. More ...
DEBBIE PHILLIPS

Pictured on the front row (L-R) is: Lauren Bennett, Donna Moseley, Brittany Bryant and Courtney Hyman. On the back row (L-R) is Robin Moseley, co-leader, Lindsey Bennett, Michaela Vick, Samantha Villalobos, Danielle Andelin and Kristi Grove, leader.

4-H'ers recognized at Achievement Program
Nash County 4-H'ers were recognized recently at the 4-H Achievement Program. The program is held at the end of every 4-H club year to recognize 4-H'ers for their accomplishments.
Several 4-H'ers received special recognition, including the Horsin' Around 4-H Club, led by Kristi Grove and Robin Moseley and the 4-H Exchange Club, led by Sharon Tyson and Cathy Dickson.
The Horsin' Around 4-H Club received special recognition during the annual 4-H Achievement Program in January.
More ...

No change in wasteful government spending
If you had Hope for Change in 2009, then you were disappointed in the actions of Congress. Again.
Last week, we ran Part 1 of our annual Pork Barrel report of how the government spent our tax money in silly ways — part of the Pig Book published each year by the Citizens Against Government Waste.
This watchdog group reports on wasteful government spending, as known as 'earmarks' or 'pork barrel spending.' More ...
Mike Brantley
I've caught the fever
Well I finally got it. American Idol fever.
I've never been a fan of the show. I tried to watch it several times but each time, my irritation with people that can't sing got the better of me and I flipped the channel. I also couldn't deal with how mean Simon was. Mean people annoy me.
More ...
Amanda Clark
Backward Glances
This photo was originally published in The Graphic June 29, 1972. St. Stephen Baptist Church youth enjoyed arts and crafts at Bible School at the church in Spring Hope. From left to right are Miss A.M. Spivey, art instructor; Debbie Pope, Julian Williams, Clinton Patterson, Woodie Minga and Superintendent, J.D. Brinkley.
More ...
A PICTORIAL LOOK INTO THE PAST
Former planning board member says representation isn't fair
I served on the Rocky Mount planning board representing Nash County for six years. I attended almost all of the meetings for four years. The other two years on my six year appointment, I did not attend. Reason: The city planning department took the votes from the county representatives, that the county representatives could only vote upon county issues and not city issues.
More ...
Letter to the Editor
It's time NC remove the safety net of involuntary annexation
When the circus acts of high wire walking and trapeze began, these acts were performed without a safety net. Over time the acts became dull and mundane because the performer had to always be concerned for their safety in the event of a slip or fall. At some point in time the owners of the circuses decided to add a safety net to encourage the performers on the high wire and trapeze to try and perform more high risk acts. After a time as the performers gained confidence in the safety nets they started performing more and more high risk acts on their high wire or trapeze adding excitement to the performances. More ...
Letter to the Editor

BUNN IS BACK. Olsen Bunn returns at No. 2 Singles this season for the Nash Central High School boys tennis squad, which opened Monday afternoon with a home victory against the Hertford County Bears.

EXPERIENCE BUILDS
ROCKY MOUNT -- Finally, Susan McCarthy has a veteran group to work with as the head coach of the Nash Central High School boys tennis team.
McCarthy, the only court coach that Central has ever known, experienced plenty of success in the early stages of the program.

More ...
GEOFF NEVILLE, Graphic Sportswriter

PLAYING CATCH. Asia Bryant will be a mainstay of Nash Central Middle School's defense as a centerfielder this season. Bryant and the Lady Trojans will open next Monday on the road against the Southern Nash Lady Cobras.

Diamond Girls Hope To Shine
NASHVILLE -- Even with a roster in transition, Nash Central Middle School softball coach Matt Lancaster expects his club to be competitive during the 2010 season.
That's nothing new -- the Lady Trojans have averaged 10 victories per campaign during Lancaster's sever years in charge of the program. More ...
GEOFF NEVILLE, Graphic Sportswriter
Williams delivers at Peace
RALEIGH -- Former Northern Nash High School standout Melissa Williams helped the Peace College Pacers claim first place last Saturday at the Combat Classic Softball Tournament at Wachovia Athletic Park.
Peace went 1-1 during last Friday's opening day of competition. But on Saturday, the Pacers scored a title-clinching sweep by defeating Sweet Briar (5-3) and Agnes Scott (10-2). More ...
Staff Reports
Buffaloe takes third at prestigious event
LOS ANGELES -- Christian Buffaloe, the 10-year-old son and student of local Kyokushin Karate instructor Kenny Buffaloe, formerly of Nash County, recently achieved third place in the Japan-sponsored "Kyokushin Karate Youth Full Contact Championship Tournament" in Los Angeles.
This world-level competition is sponsored by the International Kyokushin Karate Organization out of Tokyo. More ...
Staff Reports
Pirates claim series versus So. Carolina
GREENVILLE -- Brad Mincey rebounded from his rough outing last week scattering three hits over seven innings as No. 13 East Carolina University (4-3) took the rubber match from No. 10 South Carolina (4-2) 4-2 Sunday in baseball action at Lewis Field inside Clark-LeClair Stadium.
More ...
Staff Reports
Wesleyan topped in tourney finals
NEWPORT NEWS, VA. -- North Carolina Wesleyan College saw its hopes for an automatic bid to the NCAA Tournament end last Saturday afternoon with a heartbreaking 67-63 loss to homestanding Christopher Newport University in the 2010 USA South Conference Men's Basketball Tournament Championship. More ...
Staff Reports
Moore receives honor
ROCKY MOUNT -- The North Carolina Wesleyan College Department of Athletics has announced that junior outfielder Daniel Moore and freshman pitcher Jimmy Martin of baseball have earned USA South Conference Player and Rookie Pitcher of the Week recognition. More ...
Staff Reports
THREE'S COMPANY
Tyler Lawrence is back at No. 3 Singles this season for the Nash Central High School boys tennis squad, which is coached by Susan McCarthy.
More ...

NOW LISTEN UP
Nash Central Middle School fast-pitch softball players (l to r) Halie Joyner, Nyia Bullock, Kelli Lewis and Kelsee Whitley await instructions from veteran head coach Matt Lancaster during a practice session on the NCMS campus in Nashville.
More ...

DANIEL DOES IT
Nashville resident and former Northern Nash High School standout Daniel Moore has been selected as the USA South Conference Player of the Week for his recent heroics. Moore currently plays for the North Carolina Wesleyan College Battling Bishops.
More ...

SURE HANDED
Kelli Lewis is expected to be a key infielder this season for the Nash Central Middle School softball team, which is coached by Matt Lancaster.
More ...


Jennifer Wood poses with Elaine Robertson and Patsy Smith.

Nashville Opry HIGHLIGHTS
The 31st Annual Elsie Clark Memorial Nashville Opry was held Saturday evening at the Nash County Agriculture Center. Several performers took the stage entertaining visitors including a visit from Elvis!
The event is sponsored and organized by Nashville's BPW Club who uses the proceeds to provide scholarships for local students.
More ...

Exchange student
Laura Brenckne of France (middle) is visiting the United States as an exchange student. This is her second trip to the U.S. through the Rotary Youth Exchange Student program. Pictured with Laura is her host family Bill and Brenda Shaw. Her father is a Rotary member in France. She has attended classes at Nash Central High School and Rocky Mount Academy during her visits. She is 16 years-old and say she's hoping to pursue a career in the medical field.
More ...

Fundraiser
The Nashville Kiwanis Club sold hot dogs at the Opry as a fundraiser. Pictured Stephanie Bolin and Brenda Goodwin serve customers.
More ...

SAMUEL TURNER WHITE
Samuel Turner White, Jr. passed away March 1, 2010. Born on January 10, 1924, he was the son of Samuel T. and Anna White. Preceding him in death was his beloved wife, Lillian Young White and his grandson Samuel Wayne Collins. Surviving are his daughters and sons-in-law, Leigh White Gautreau and husband Barry, and Jacquelyn Brantley Gilmore and husband Jack; 3 grandchildren; 5 great grandchildren; brother William J. (Bill) White and sister, Anne Dunning. More ...

ARLENE M. LYNCH
WHITAKERS - Funeral services for Arlene M. Lynch, 85, who died Sunday, Feb. 28, 2010, will be Sunday, March 7 at 2:30 p.m. at Pleasant Grove Baptist Church. Burial will follow in the church cemetery with Rev. Thomas Richardson officiating. More ...

MAGGIE E. JOHNSON
WHITAKERS - Funeral services for Maggie E. Johnson, 85, who died Friday, Feb. 26, 2010, will be Saturday, March 6 at 2 p.m. at Pleasure Hill Baptist Church. Burial will follow in the church cemetery with Rev. Wilson Battle officiating. More ...

CHERYL POLLARD FISHER
RED OAK - Cheryl Pollard Fisher, 60, passed away Wednesday, February 24, 2010. She was born August 03, 1949 in Nash County, daughter of Bennie and Marion Pollard. She was preceded in death by her mother. More ...

MARY AYSCUE "TEENY" MANNING
NASHVILLE - Mary Ayscue "Teeny" Manning, 83 passed away on February 27, 2010 at Autumn Care of Nashville. She was born in Franklin County on July 6, 1926. She was the daughter of Jim and Bessie Wrenn Ayscue. In addition to her parents, she was preceded in death by her husband of 59 years, Wesley Manning; her sisters, Louise Gopel, and Ore Lee Williams; her brothers, Percy Ayscue, Hurley Ayscue, Jack Ayscue, John Ayscue, and Perry Ayscue. More ...

JAMES ROBERT MOORE
ELM CITY - Rev. James Robert Moore, 68, died Sunday, Feb. 21, 2010 at Nash General Hospital in Rocky Mount. Visitation was Thursday, Feb. 25, prior to the funeral service beginning at 12 noon at First Baptist Church of Elm City, with Rev. James Barron officiating. Interment took place immediately following the service in Gardens of Gethsemane Cemetery in Rocky Mount.

More ...

LAWRENCE DANIEL "DAN" FRAZIER
Lawrence Daniel "Dan" Frazier, 75, passed away on Friday, February 26, 2010 at his home. He was born in Nash County on June 17, 1934, to the late Jack and Carrie Lee Frazier. He was preceded by his parents and a sister, Annie Laura Smith; and a brother, Allen Frazier. More ...

CLARENCE BATTLE
ROCKY MOUNT - Clarence Battle, 64, died Thursday, Feb. 25, 2010 at his residence. Funeral arrangements are incomplete and will be announced by the Rocky Mount location of H.D. Pope Funeral Home.

More ...

VERA MILLAR MANGUM
Vera Millar Mangum, 97, years old, passed away on February 23, 2010. She was married to George Powers Millar until his death in 1966 and years later to Harold Mangum until his death. She was born in Hollister on August 2, 1912. Her parents were John William Sexton and Rosa Mabry. She is survived by her children, Ann M. Parker and George S. Millar, and Linda Millar, daughter-in-law; four grandchildren; and three great grandchildren. More ...

CHARLES "SKEETER" RAY BASS
Charles "Skeeter" Ray Bass, 64, passed away, Friday, February 26, 2010. He was born July 30, 1945 in Wilson County. He was the son of the late Jesse Wright and Essie Capps. He is survived by his son, Christopher Ray Bass and wife Melissa of Nashville, one grandson; one step-daughter, Debbie Tyson and husband Tracy of Nashville. Graveside services were held Sunday, February 28, 2010 at 3:00PM at Bass Family Cemetery of Lucama.

More ...

PAUL DAVIS "DAVE" BELL
Paul Davis "Dave" Bell, 64, passed away at his home in Newport News, VA Thursday, February 25, 2010. He was born February 22, 1946 in Columbia, SC. He was the son of the late Paul Vernon Bell, Jr. and Eunice Mullen Bell. Dave worked for many years as a drafting designer for Newport News Shipyard. More ...