Subscribe/Access
Advertisements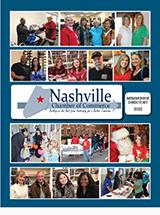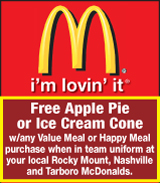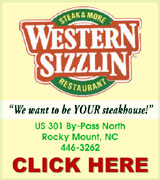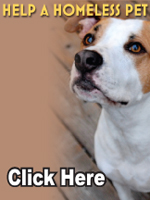 Sections
Member Options
Daughters of the American Revolution
The Micajah Pettaway Chapter of the North Carolina Society of the Daughters of the American Revolution met recently at Braswell Memorial Library. The First Vice Regent Dottie Barrett opened the meeting with the DAR Rituals, accompanied by Pris Sykes, Chaplain.

After everyone recited the American's Creed and Pledge to the Flag, Martha Lamm, Program Chairman, introduced the speaker, local artist, Jim Wood. He then began work on a painting with various DAR symbolisms, as he talked. In the background is the DAR Headquarters building in Washington, D.C. with two American flags boldly shown in the foreground: the "Betsy Ross" flag and our current flag. The DAR logo will be prominent at the top of the painting with the name of the local chapter – Micajah Pettaway – at the bottom. Upon completion, Jim will donate the painting to the local DAR chapter.

Even though this painting is in acrylics, Jim's primary medium is watercolor structured and realistic in style. Seascapes and landscapes of his native North Carolina, still life, wildlife, and farm/rural scenes are among the broad range of subject matter he enjoys painting. Jim has served on a previous Governor's Business Council on the Arts and Humanities. Some corporate collections owning Wood's works are: Boddie-Noell, Wachovia Bank, The Bank of Currituck, R. J. Reynolds Industries, The Southern Bank, RBC Bank, Nottingham Company, Outer Banks Community Foundation, Office of U. S. Senator Richard Burr, City of Rocky Mount, and Rocky Mount Chamber of Commerce. His work has appeared on the cover of several issues of "Tar Heel Banker Magazine" and on "The Crystal Coast Almanac Calendar 2000." A few years ago he was commissioned to complete a painting of the worship space at Church of the Good Shepherd in Rocky Mount. He donated the Limited Edition prints to the church for them to sell.

Continuing with the business meeting, Jane White, National Defense Chairman, reported that sometimes the troops do not know specifically what they will be doing when they get to Afghanistan. They just fill in. They have full body armor and a loaded SUV. There are no traffic laws in Afghanistan and at times they must bribe someone to get directions to where they are going.

Genealogical Chairman, Bettie Arthur, expressed an urgent need for members to turn in their family bible records to her as soon as possible. The State Archives Library has a printer that will print a whole page without the Bible being turned. On the Internet, go to "ncculture.com" to reach the State Archives Library. For help, call 919-807-7301 to reach Debbie Blake who is in charge of Public Services.

Hostesses Roslyn Gragg, Chairman, Jeanette McIlwean and Kay Freeland were thanked. Roslyn presented Jim with a book, The Proper Use of One's Shell, by Jennifer Johnson. It was illustrated by Marley (Gragg) Ungaro, Roslyn's daughter.

Printer-friendly format
---
---