Subscribe/Access
Advertisements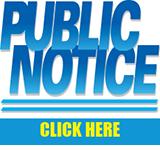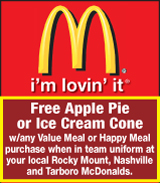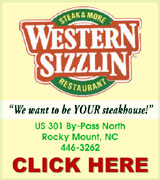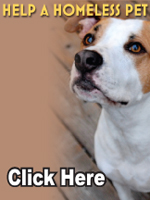 Sections
Member Options
Beulah Community News
Beulah Church of Christ met for Sunday School at 9:45 Sunday morning. Everyone was welcomed by our superintendent, Kenneth Massengale. During announcements we were told Gilbert Fisher will be having surgery this week, Cheryl Fisher had passed away and Mike Price had also passed away. Keep Gilbert in your prayers. We also offer our sincere sympathy to the family of Cheryl Fisher and Mike Price, and we pray God will comfort them in the loss of their loved ones. We also learned that Roger and Mary Parker had a new baby, great-grandson born on Saturday night. We pray God will bless the family and the baby. Many put money in the birthday bank to honor the new baby. Others with birthdays coming up in March are Jacob Parker, the son of Allen Parker, Julia Wheeler, James Proctor, Carolean Hyde, Shirley Ricks, Jean Outlaw, Helga Turner and Steven Rose and Ferne Dozier Jones, Tim Jones, Derek Andrews, and Tina Enroughty. Happy Birthday to you all.

The flowers were placed in the church by Jo Wills, the mother of Amy West, in memory of Kelsee and Trey's Papa Bob. Thank you Jo for the beautiful flowers. We were also glad to have you with us at church Sunday morning. We were also glad to have Mae Bell Hardy, Ellen Walker and Jeff Tippette back with us on Sunday morning, also Billy, Darwell, Libba Daniels. Church service began at 11 with an opening song, Day By Day, from our choir, followed by a prayer hymn, Breathe On Me. Our communion hymn was "Lead Me to Calvary". Elder presiding over communion was Merriett Rose. Men at the table were Jim Walker, Jeff Pettitt, Steve Wheeler and William Enroughty. Amy West gave us a very inspirational song in sign language. The song was given in memory of her grandfather. It was entitled "I'm So Glad You Came, I'm a Life That Was Changed". It was beautiful and very touching. Thank you Amy.

O.K. friends! We had another great sermon by Daniel West, "Rejected By The People". If you were not there you missed another special sermon. After the sermon we had a young man who dedicated his life to Christ and was baptized Sunday night. He was Brandon Bradshaw. May God bless you Brandon and help you in you life and may you lead others to Christ. We love you! Sunday night we were shown another film, leading up to the true meaning of Easter and the life of Jesus, the crucifixion and Resurrection. This will continue until Easter, each Sunday night except Sunday night, March 7. Our revival at Beulah will begin Sunday, March 7 at 6 p.m. continuing March 8-10 at 7:30 p.m. with guest speaker D.J. Maxey from Chocowinity. We will have musical guest each evening. Make plans to attend and mark your calendar now so you won't forget.

Guess what happens this Friday night from 5 - 8 p.m. the monthly fish fry will be held at Beulah Church of Christ Annex on Reges Rd! We look forward to seeing you all at that time for excellent food and fellowship!

At Beulah we had a great turn out for our 24 hour continuous prayer on Friday and Saturday. May God bless those who took part at church and also those who prayed in the privacy of their homes. Continue to have prayer for all the sick. Many have had viruses. Some of those are Charlie Rollins, Beth Enroughty, Ashley Webb. Some others who have medical problems are Carol Guidry, Billy Dew, Roger Parker, Charles Aycock, Tom Callahan, Ruth Catlett, Donnie Parker, Carl Smith, and others you may know about.

Thought for the week: Concern for future cares and problems will only bring us pain and sorrow; the Lord has told us not to worry about the troubles of tomorrow.

We may not know what the future holds, but we can trust the One who holds the future.

May you all have a safe week and hope to see you at the fish fry on Friday night.

Printer-friendly format
---
---