Subscribe/Access
Advertisements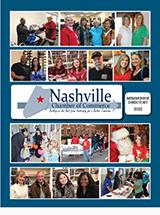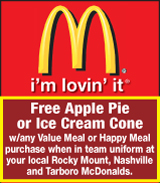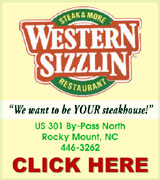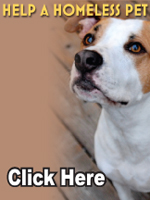 Sections
Member Options
Wesleyan topped in tourney finals
NEWPORT NEWS, VA. -- North Carolina Wesleyan College saw its hopes for an automatic bid to the NCAA Tournament end last Saturday afternoon with a heartbreaking 67-63 loss to homestanding Christopher Newport University in the 2010 USA South Conference Men's Basketball Tournament Championship.

In a game that featured 12 ties and 13 lead changes, the 3rd-seeded Captains pulled the upset over the top-seeded Bishops, snapping Wesleyan's 11-game winning streak in the process.

NCWC senior Trey Drake, who was named the league's Player of the Year earlier in the week, was named to the All-Tournament team after tallying a team-high 16 points versus the Captains and a game-high 22 points and seven assists in last Friday's 90-70 semifinal win over Averett.

Saturday's championship saw the Bishops race out to a 12-2 lead thanks to a trio of Drake three-pointers in the first five minutes of the game.

Drake knocked down his fourth trey just minutes later for a 15-7 Wesleyan lead, but the ensuing 13-5 run by CNU knotted the score at 20-20 with 8:32 remaining.

The two squads proceeded to trade baskets for the remainder of the half, including a pair of three-pointers inside in the last six seconds of the period.

Jarmel Arrington's trifecta pulled Wesleyan to within one at 32-31, while Conley Taylor's buzzer-beater gave the Captains a slim 35-31 halftime edge.

In the second half, Wesleyan scored the first five points of the period to take a one-point lead less than two minutes in.

Eleven lead changes later, the Bishops found themselves up 53-51 on a lay-up by Alphonso Frazier at the 7:46 mark. CNU, however, countered with the game's next four points for a 55-53 advantage, and the Captains would not trail again.

Down 64-63 with 36 seconds left, Wesleyan was forced to foul.

The Bishops actually got the missed free throws they needed to extend the game, but they surrendered two key offensive rebounds that allowed the Captains to seal the victory.

CNU was led by Mark Blasingame who notched a double-double with 13 points and ten rebounds, including a game-high four blocks.

For his efforts, Blasingame was named the Tournament's Most Valuable Player.

In addition to Drake, Frazier also turned in a solid performance with a double-double of 15 points and 11 rebounds. He, too, was named to the All-Tournament team.

With a 16-10 overall record and the USA South Regular Season Championship under their belt, all the Battling Bishops can hope for now is an at-large bid to the NCAAs.

If that hope is denied, then last Saturday's game will have been the final contest for four-years seniors Drake, Arrington, Stokes, Frazier, Ivan Butler and Tyler Murray.

Arrington prepped at Northern Nash High School.

NCWC BASEBALL: Junior Daniel Moore from Northern Nash went 3-for-4 with two RBI and three runs scored to help lead his North Carolina Wesleyan baseball squad to a 19-9 victory over Randolph-Macon College last Friday afternoon at Bauer Field.

Twelve different Bishops combined for 20 hits on the day as Wesleyan scored at least two runs in six of the team's eight at-bats.

With the win, the Battling Bishops evened their record at 3-3 on the young season.

In addition to Moore's performance, Joel Creef, Justin Rahm, Zach Alexander, Brian Allen, Pat Laffin and Tyler Clark all had two hits apiece.

On the mound, freshman Jimmy Martin earned his first collegiate win, scattering just three hits over five scoreless innings.

Matt Tiller suffered the loss for RMC.

ALL-USA: The USA South has announced its All-Conference awards for men's basketball with a total of 24 student-athletes garnering recognition.

North Carolina Wesleyan's Trey Drake was chosen as the league's Player of the Year while his coach, John Thompson, earned Coach of the Year honors.

In addition to Drake and Thompson's recognition, the Battling Bishops also had three other players receive accolades.

Seniors Jarmel Arrington and Lamont Stokes were named to the league's First Team and Honorable Mention squads, respectively, while fellow senior Tyler Murray was Wesleyan's representative on the All-Sportsmanship Team.

A native of Whitakers, NC, Arrington becomes a four-time All-Conference selection as a First Team honoree this season. Arrington is currently averaging 14.5 points per game, which ranks fifth in the league. In conference play, Arrington was even better, averaging over 15 points per contest.

Arrington played at Northern Nash High School.

Stokes, who hails from Greensboro, NC, picks up his first All-Conference recognition as an Honorable Mention. Stokes ranks third on the team in scoring after averaging a career-best 12.2 points per game during the regular season. He also lead the Bishops and the entire USA South in free throw percentage at over 80 percent accuracy.

Finally, Murray was honored as Wesleyan's representative on the league's All-Sportsmanship Team. A four-year letterwinner for Thompson and a Jamestown, NC native, he has seen action in 12 games thusfar this season and been productive in his role as a team leader.

Printer-friendly format
---
---