Subscribe/Access
Advertisements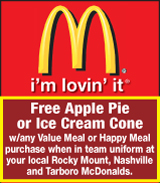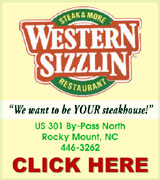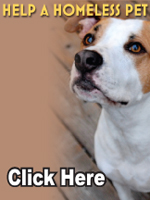 Sections
Member Options
Back
School Board approves financial amendments
The Nash-Rocky Mount Schools (NRMS) board finalized their approval of five financial amendments at their meeting Monday night, which brings the system's total current fund balance down to $2.54 million. The board initially voted unanimously to approve the amendments at their retreat last month.
The system's 2012-13 budget included $1.5 million from available fund balance, Susan Blackwell, NRMS finance officer told The Graphic. More ...
Michele A. Cruz, Graphic Correspondent
Three nabbed for recent home invasion
The Nash County Sheriff's Office has arrested three suspects in connection with a home invasion that ocurred on January 27 just outside of Nashville.
The suspects allegedly broke into a home on the 3800 block of Old White Oak Road just before 9 p.m. The suspects shot Latron Richardson, 21, and injured his 28-year-old girlfriend and a child. More ...

DANCING WITH DADDY
DADDY DAUGHTER DANCE –– Kaileigh Lee dances with her father, Scott Lee, at the annual Daddy Daughter Sweetheart Dance held Saturday night at the Nash County Ag Center. The dance is organized and sponsored by the Nash County Parks and Recreation Department. According to organizers 480 people attended this year's event. More ...

Spring Hope board mulls festival woes
Spring Hope Commissioners expressed their desire to keep the Pumpkin Festival alive at their regular meeting on Monday night.
The issue was brought up by Commissioner Nancy Walker at the close of the board's meeting. Walker questioned whether the board had anything to do with the festival. More ...
Amanda Clark, Graphic Staff Writer
SF check divides Nash County Board
Nash County Commissioners disagreed on Monday about where to appropriate over $1 million that was sent from Sanderson Farms for reimbursement of costs incurred while trying to bring a new plant to the county.
Lynn Hobbs, Finance Director, brought the item before commissioners on Monday during the regular board meeting. The item was presented as a budget amendment. More ...
Amanda Clark, Graphic Staff Writer
Governor McCrory speaks at R Mt. Chamber event
Newly-installed Governor McCrory came to Rocky Mount last Thursday to speak at the 109th Annual Meeting of the Rocky Mount Chamber of Commerce. The event took place on January 31 at the Business and Industry Center of Nash Community College. Several state and local government officials were in attendance, including NC Senators Buck Newton and Angela Bryant and Representatives Collins, Richardson, and Tolson. More ...
Amelia Harper, Graphic Correspondent
Town looks to recruit medical facility
The Town of Nashville is continuing to pursue recruiting an advanced medical center and is reaching out for help.
The town is looking at hiring a consultant to help in its recruitment efforts, which began several years ago. At the board's annual retreat in 2010, council members discussed the idea and decided to let staff make initial contact with health care facilities to see if there was an interest in coming to Nashville. More ...
Amanda Clark, Graphic Staff Writer - 1 opinion posted
Schools and systems to receive letter grades
This school year, all schools and school systems will be awarded a performance number score and corresponding letter grade earned as part of the state's annual report card under the new law, Excellent Public Schools Act (NC House Bill 950, Part 7A). The Nash-Rocky Mount Schools (NRMS) board and administration expressed their disagreement and concerns with the law at their annual retreat earlier this month. More ...
Michele A. Cruz, Graphic Correspondent
Chamber seeks nominations for Distinguished Citizen
The Nashville Chamber of Commerce is seeking nominations for this year's Distinguished Citizen.
Chamber President Elaine Corbett states in a letter to chamber members, "It is time to submit nominations for the Distinguished Citizen of the Year. The nominee does not have to be a chamber member nor does the nominating individual or group. The nominee should be a citizen or business person from the Nashville area and should be a person who strives to make our community a better place for all." More ...

South Old Carriage Road closed for drainage work
The N.C. Department of Transportation closed a section of South Old Carriage Road this week in eastern Nash County between West Mount Drive and Sapony Creek Drive. The road closure began on Tuesday, February 4, 2013 and will end at 3:30 p.m. on Friday, February 8, 2013.
The closure is necessary for NCDOT maintenance crews to replace a drainage culvert on South Old Carriage Road about 0.3 mile south of West Mount Drive. More ...

RM woman pleads guilty to tax fraud
A Rocky Mount woman has agreed to plea guilty to tax fraud and aiding and abetting.
United States Attorney Thomas G. Walker announced last week in federal court that charges were filed under a Criminal Information against Tina Luretha Tyree Johnson, 45, of Rocky Moun.
Johnson entered into a plea agreement in which she will pled guilty to Tax Fraud and Aiding and Abetting in violation of Title 18, United States Code, Section 287 and 2. More ...

NASHVILLE POLICE BRIEFS
ARRESTS
Glen Anthony Ryland - 1/29/13 - charged with driving while intoxicated, all other offenses and all traffic (except DWI)
Timothy Lee White - 1/29/13 - charged with driving while intoxicated and open container of alcoholic beverage in the passenger area More ...

NASH COUNTY SHERIFF'S OFFICE REPORTS
A credit card fraud was reported on 1/29/13 at 8983 Bend of the River Road
A larceny from a outbuilding was reported on 1/30/13 at 5603 Taylors Store Road
A narcotics violation was reported on 1/30/13 at the McDonalds at 301 and Harbour West Drive
A possession of drug paraphernalia was reported on 1/30/13 at 2863 S. 231 More ...

Town Council honors Rogers
The family of Tommy Rogers was presented a resolution of appreciation for his 11 years of service on the Nashville Town Council.
Rogers passed away on Thursday, January 17.
Rogers served as a council member on Nashville's Town Council for 11 years. More ...
Amanda Clark, Graphic Staff Writer
COFFEE WITH A COP
Pictured (L-R), Nashville's Police Chief Tom Bashore and Lt. Joseph Corbett chat with Nashville Town Councilman Charles Taylor on Monday morning at Nashville Diner. Nashville Officers were on hand to sit down and talk with citizens who came by the diner as part of the department's new Coffee with a Cop program. More ...

Nash board reviews county's financial health
Nash County's financial officer, Lynne Hobbs, opened Nash County's board of commissioners' annual retreat last month with an overview of the county's finances, including a mid-year budget report, projections for next fiscal year, and capital improvement projections.
Hobbs, who has been the county's financial officer for 18 years, thanked the county commissioners for all they have done to "keep Nash County a very sound financial organization." More ...
Michele A. Cruz, Graphic Correspondent
Nashville's finances reported to be in "good shape"
Compared to other municipalities, the Town of Nashville is in good financial shape, the town's auditor told council members last week during the board's annual retreat.
Dale Place, of May and Place, PA, presented a brief audit report to council members at the start of their two-day retreat, which began on Monday, January 28. More ...
Amanda Clark, Graphic Staff Writer
New law creates grade level reading requirements
The Excellent Public Schools Act (NC House Bill 950, Part 7A) not only sets out a grading system for schools and school systems, but also includes reading readiness and teacher excellence components.
The law's NC Read to Achieve (NCRA) program tests and addresses reading proficiency beginning in kindergarten, starting in 2013-14. The law specifies that those who cannot read at grade level in third grade must be retained. More ...
Michele A. Cruz, Graphic Correspondent
NCC announces recruit firefighter academy graduates
Six graduates were recently recognized for completing Nash Community College's Recruit Firefighter Academy. The program is designed to provide individuals with the information and skills needed to become a firefighter and public servant. A variety of learning experiences and training scenarios are utilized. The classes are conducted through partnerships with local departments and at training sites throughout Nash County. More ...

BIRTH ANNOUNCEMENT
Amanda and Allen Clark of Nashville are proud to announce the birth of a son, Devin Joseph Clark, born December 21, 2012 at Nash General Hospital in Rocky Mount. He weighed 10 pounds, 2 ounces.
Maternal grandfather is Eddie Manning of Bethel. Paternal grandparents are Frank and Katie Clark of Bethel. More ...

Nashville native named to Dean's List at WPU
Political Science major Danielle Daughtry, a native of Nashville, was among several students named to the Dean's List with Distinction at William Peace University for the Fall Semester. To receive this distinction, a student must earn at least 3.7 grade point average for the semester.William Peace University is located in Raleigh. More ...

HCC Dean's List and President's List
Halifax Community College has announced its listing of students who have made the President's List and the Dean's List for the fall 2012 semester.
To qualify for the President's List, a student must have a term grade point average of 4.0 (all As), must be enrolled full-time, and cannot be enrolled in any developmental classes. More ...

Mayfield makes Dean's List at Garner Web University
BOILING SPRINGS –– Gardner-Webb University recently announced that Hannah Marie Mayfield of Spring Hope, majoring in English, made the Dean's List for the fall 2012 semester.
The Dean's List honors those outstanding students who maintain a grade point average (GPA) of 3.7 or above. This recognition is the semester's highest academic honor. More ...

DONATION TO NCAF
Nash County Animal Hospital raised $457 over the holidays for the Nash County Animal Friends organization. The annual fundraiser offered people the opportunity to purchase lights for a Christmas tree that was displayed outside of the veterinarian office. The lights were purchased in memory of in honor of their four-legged friends. More ...

Applications available for Youth Legislative Assembly
The Youth Advocacy and Involvement Office of the N.C. Department of Administration will accept applications through Feb. 18 for the 43rd annual Youth Legislative Assembly (YLA), to be held March 15-17 in Raleigh. Registrations will be accepted on a first come, first served basis. More ...

MOUNT ZION FWB CHURCH NEWS
Robert Tyner welcomed everyone to Sunday school. We had 78 with one visitor in attendance. Being the first Sunday in the month, we sang "Happy Birthday" for all those with a birthday this month. Those with anniversaries were also recognized; Jeff and Barbara Morgan, Bryan and Carol Ann Whitford, and Ruddy and Betty Hopkins. More ...
ROSALENE BASS
PEACHTREE COMMUNITY NEWS
On a bright and sunny, February morning, Peachtree folks gathered for worship and to observe its 204th anniversary. Gratitude for God's presence and His many blessings through all those years was felt by those present. Pastor Whitehouse greeted those present. His sermon topic was "We Have------", based on a scripture verse found In Colossians 2:9. More ...
BARBARA HARDISON
RED OAK NEWS
Welcome to Chris and Lindsay Lee who joined Red Oak Baptist Church and were baptized on Sunday, Feb. 3!
Gideon Jim Grant shared a very effective message during the morning worship service at Red Oak Baptist Church on Sunday, Feb. 3. He encouraged everyone to pray and give to support the purchasing of Bibles and Testaments in order to lead people to Christ around the world. More ...
SUZY PEARCE
BEULAH COMMUNITY NEWS
Thank everyone for your support last Friday night at our monthly fish fry. We always enjoy the fellowship with each of you and we hope you enjoyed the fellowship too and also the great meal.
Sunday school began at 9:45 on Sunday, followed by church service at 10:45 at Beulah Church of Christ. More ...
WILMA ENROUGHTY
Take a break from Super Bowl for dumb crooks
If you are incredibly tired of the Super Bowl, then take a break to make fun of the intelligence challenged populating the criminal community. It is time once again for some Dumb Crook News:
• • •
Police arrested a man in Miami Beach who broke into a car, stole a credit card, and then tried to buy a beer — from the bartender the card belonged to. More ...
Mike Brantley
Tommy Rogers will be missed by many of us
After five weeks of being away from the working world, I came back last Monday to cover Nashville's two-day retreat. I'm still trying to decide if that was a good idea!
Nashville's retreat was full of lots of interesting information but during the whole thing, I had this feeling that something was missing. It wasn't until last Wednesday evening, I realized what it was.
Councilman Tommy Rogers was missing. More ...
Amanda Clark
Letters to the Editor
Dear Editor,
On Dec. 4, 2012 the Nashville Town Council unanimously voted to allow a special use permit for auction sales in the downtown district for The Red Barn Auction Company. This was done after it had been unanimously denied in October. The Nashville Planning board had recommended approval both times. More ...

Backward Glances
GIRL SCOUT DONATION –– This photo originally published in The Graphic on Oct. 18, 1973. Nashville Jaycee Henry Fisher presented a $50 check to Nashville Girl Scout Troop 502 which was used to buy food for a camping trip to Camp Hardee in Washington. More ...
A PICTORIAL LOOK INTO THE PAST
Nash County Animal Friends' Notebook
What is the problem? WHY so many PUPPIES? You tell me. THAT is how many came into the Animal Control facility last week that had to be saved, in addition to all the other strays and owner surrenders. How come? Because people didn't fix their pets. Because they didn't spray their mama dogs. Some were repeat offenders. More ...
Carol Vierela, Nash County Animal Friends

DRIBBLE DRIVE. Southern Nash's Marquis Wright takes the baseline during last Tuesday night's road hoops setback against the Northern Nash Knights.

PLAYOFF QUEST
RED OAK -- Coach Rick Ruffin hasn't been greedy when assessing goals this season for his young Northern Nash High School boys basketball squad.
While Ruffin would love to see his team win every game, he has set a simple target -- to qualify for the Class 3-A State Playoffs. More ...
GEOFF NEVILLE, Graphic Sportswriter
NC girls take out Gryphons
ROCKY MOUNT -- Nash Central went one for two during its rivalry showdown last Thursday against basketball rival Rocky Mount.
But the one certainly was huge as the Lady Bulldogs were able to earn an elusive victory over the always-strong RM squad. More ...
Staff Reports

WHO'S GOT THE BALL? Northern Nash's Jordan Oldham (center) and Camille Branch (right) try to gain possession of the ball during last Tuesday night's home decision against the Southern Nash Ladybirds in Big East Conference hoops action.

Lady Knights Still Undefeated
RED OAK -- At the beginning of the season, five foes stood in the way of Northern Nash's potential perfect campaign in the Big East Conference girls basketball standings.
But the list of clubs hoping to vanquish the Lady Knights continues to diminish.
Northern is only two victories away from finishing its league slate with an unblemished mark. More ...
GEOFF NEVILLE, Graphic Sportswriter
Northern will open vs. Bunn
RED OAK -- Northern Nash High School's 2013 baseball schedule will begin Feb. 27 with a home game against the Bunn Wildcats.
First pitch is slated for 4:30 p.m. on the NN campus.
The Knights' complete ledger is as follows, with home events listed in CAPS: More ...
Staff Reports

CLUTCH COBRA. Southern Nash's Nadir Thompson drives while being defended by Red Oak's Zach Langley during Monday's boys middle school basketball game at the ROMS Gymnasium.

Red Oak Wraps It Up
RED OAK -- On a day when Red Oak Middle School honored its undefeated 2005 boys basketball team, the Tigers made even more history.
Eight years after that powerful squad, the Tigers repeated those undefeated heroics by capping off their 2012-13 campaign with a perfect record -- and a Tri-County Conference Championship. More ...
GEOFF NEVILLE, Graphic Sportswriter

AWARD WINNER. Nashville native Kristen Shuford excelled on the volleyball court and in the classroom during her tenure as a student-athlete at Louisburg College.

Shuford shines at Louisburg College
LOUISBURG -- Softball may have been Kristen Shuford's first love, but volleyball eventually won her heart.
Shuford grew up playing fast-pitch softball in Nashville -- and she continued to enjoy the sport as part of the always-successful program at Nash Central High School.
At the same time, Shuford joined the NCHS spike squad, where she had an exceptional career under Coach Frank Poyer. More ...
GEOFF NEVILLE, Graphic Sportswriter
Slow start for Canes
RALEIGH -- The Carolina Hurricanes have a 3-4 record after seven games of this lockout-shortened National Hockey League season.
The three wins include two against the Buffalo Sabres, on a home-and-home series, and one against the tough Ottawa Senators.
More ...
DAVE BUCK, Correspondent
Urquhart scores 1,000th point for NCWC
LAGRANGE, GA. -- Senior Samantha Urquhart has become the 11th women's basketball player in North Carolina Wesleyan College history to eclipse the 1,000-point mark for her career.
Urquhart accomplished the notable feat with a team-high 19 points last Saturday at Piedmont, and then began her climb up the all-time scoring list with 17 points in Sunday's thrilling 89-86 come-from-behind win over LaGrange. More ...
Staff Reports
Buffaloe earns world spot
LOS ANGELES -- Christian Buffaloe, a 13- year-old local Kyokushin youth fighter, recently gained second Place in the youth division(12-13 years) of the "2013 Kyokushin USWC Championship Tournament"in Los Angeles, California.
There were competitors from Japan, Poland, the Ukraine, Romania, Australia, Serbia, Tunisia, Russia, Canada and the USA. More ...
Staff Reports
Richwalski steps down at NN
RED OAK -- With retirement looming in six years, the timing was right for Dan Richwalski to make some changes with his life.
After a health scare during Christmas Break, Richwalski understood that he needed to cut back on his hectic schedule at Northern Nash High School. More ...
GEOFF NEVILLE, Graphic Sportswriter
NCWC baseballers defeated
ROCKY MOUNT -- North Carolina Wesleyan College's baseball squad opened its 2013 season last Saturday at Bauer Field, dropping a pair of contests to Eastern Mennonite University.
EMU's Daniel Stanley tossed a 3-0 shutout in the opener, while the Bishops came up short in game two's comeback bid, 4-3. More ...
Staff Reports
Eagles swim to states
ROCKY MOUNT -- Despite boasting a young roster, the Rocky Mount Academy swim team has enjoyed a strong 2012-13 campaign.
That season will be capped on Feb. 19 with a trip to Greensboro to participate in the North Carolina Independent Schools Athletic Association Class 1/2-A State Meet. More ...
Staff Reports
BIRDS GET THEIR PRIZES
HAVING A BALL. (L to R) Southern Nash's Moises Gonzalez and Carlos Leon received trophy balls on January 27 to commemorate their selections on the North Carolina Soccer Coaches Association Class 3-A All-State Team. This was the first time ever that SN has boasted an All-Stater in soccer -- let alone two. More ...

EARLY RISER
Red Oak's Tyshawn Davis (left) soars and scores for the Tigers during Monday's season-ending home victory against the Southern Nash Cobras. More ...

FEELING A BIT CONGESTED
(L to R) Southern Nash's Darryl Prunty and Northern Nash's Aaron Ware joust for possession during last Tuesday night's basketball matchup in Red Oak. More ...

TYLER'S TIME
Red Oak's Tyler Polensky (left) was dominant in the paint for the Tigers during Monday's home boys hoops decision against the Southern Nash Cobras. More ...

Daddy Daughter Sweetheart Dance pics, 1
Makayla Richardson and her father, Kenneth Richardson, dance the night away at the Daddy Daughter Sweetheart Dance. This is the fourth year they have attended the event. More ...
GRAPHIC PHOTOS BY JO ANNE COOPER
HARRIET MOORE DAVIS
Harriet Moore Davis passed away on Tuesday January 29, 2013. She is survived by her husband of 53 years, Gerald Davis; her son Glenn Davis of Rocky Mount; her daughter and son-in-law Kathy and Andy Lewis of Rocky Mount; her sister Christine Edwards and her family of Nashville; her sister Jane Moseley and her family of Red Oak; her brother-in-law Richard Davis of Nashville; More ...

COLIN GUY MATTHEWS
NASHVILLE –– Colin Guy Matthews, 75 passed away Tuesday, January 29, 2013. A graveside service was held Friday, February 1, 2012 at Mount Zion Freewill Baptist Church, Nashville.
More ...

IDEAN T. DICKERSON
Idean T. Dickerson born January 28, 1941 passed away on January 29, 2013. She is predeceased by her mother and father Patsie M. Taylor and Linwood Taylor. More ...

ANNE LOUISE MANGANIELLO
Anne Louise Manganiello, 76, passed away on Friday February 1, 2013. She was born February 13, 1936 in Onondaga, County NY to the late Clarence and Louise Swortsfigure. More ...

MARY FRANCES RUIZ
Mary Frances Ruiz, 52 passed away Wednesday January 30, 2013. She was born in Broward County, Florida June 22, 1960 to the late Jose and Louisa San Pedro Patino. More ...

PAUL MARVIN HENDERSON
Paul Marvin Henderson, 86 of Rocky Mount passed away on January 29, 2013. He was the eldest son of the late John L. Henderson and the late Netti Viverett Henderson. He was preceded in death by his wife Patricia B. Henderson, sister Billie and brother Guy. More ...

IRMA OAKLEY MOORING
Irma Oakley Mooring, age 95, passed away Tuesday, January 29, 2013. Born in Nash County on January 09, 1918, she was the daughter of the late Ennis Archebal Oakley and Zilliah "Mit" Mitoria Boone Oakley. She was also preceded in death by her husband, William "Bill" E. Mooring; two brothers and three sisters; and daughter-in-law, Linda Mooring. More ...

LETHA ANN EVANS
ENFIELD - Funeral services for Letha Ann Evans, 49, who died on Sunday, February 3, 2013 will be on Saturday, February 9, 2013 at 3 p.m. at Pleasant Grove Baptist Church with Rev. Melvin Johnson officiating. Burial will follow in the Evans Family Cemetery. More ...

ELBERT ERVIN DEVONE WHITAKER
ROCKY MOUNT - Mr. Elbert Ervin Devone Whitaker, 35, of Rocky Mount, died on Thursday, January 24, 2013, at University of Maryland Hospital in Baltimore, MD. More ...

SELMA JONES
NASHVILLE - Funeral services for Selma Jones, 94, who died on Tuesday, Jan. 29, 2013 were held Saturday, Feb. 2, at 12 noon, at Union Hill Baptist Church with Rev. Samuel Blount officiating. Burial followed in the Forest Hill Cemetery. More ...