Subscribe/Access
Advertisements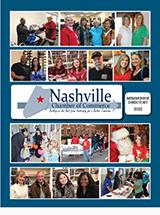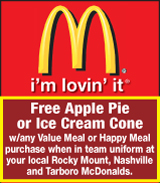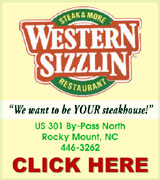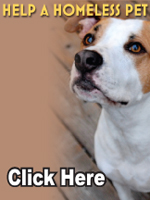 Sections
Member Options
New law creates grade level reading requirements
The Excellent Public Schools Act (NC House Bill 950, Part 7A) not only sets out a grading system for schools and school systems, but also includes reading readiness and teacher excellence components.

The law's NC Read to Achieve (NCRA) program tests and addresses reading proficiency beginning in kindergarten, starting in 2013-14. The law specifies that those who cannot read at grade level in third grade must be retained.

"Sixty percent of our students don't read on grade level in the fourth grade," Senator Buck Newton, who represents Nash, Wilson, and Johnston counties, told The Graphic. "The 'experts' running the show haven't come up with proposals to address this. So we're heading this in a different direction."

The law states that the purpose of the NCRA program is to ensure that "difficulty with reading development is identified as early as possible, students receive appropriate instructional and support services to address difficulty with reading development and to remediate reading deficiencies, and each student and his/her parent/guardian be continuously informed of the student's academic needs and progress."

If a student is not proficient in reading at the third grade level by the end of his third-grade year, the law states, he cannot advance to fourth grade. The law gives exemptions to those students who qualify for additional help, such as limited English proficient students, some students with disabilities, and students who have been held back for more than one school year and have received reading help.

Summer reading camps are to be provided by the school system for those third-grade students who need assistance to advance to fourth grade.

Additionally, the new law calls for monetary rewards for teaching excellence. Performance pay for teachers will be based on plans created by the local boards of education, which are due to the legislature by March 15. This plan is for "bonuses and adjustments to the base salary," the law states.

"Criteria for awards should include, but are not limited to, the following factors: annual growth in student achievement of students assigned to a teacher's classroom, when applicable; annual growth in student achievement of students assigned to a specific school; assignment of additional academic responsibilities; hard-to-staff school; and hard-to-staff subject area," the law specifies,

"Teachers will be financially punished for teaching the neediest kids," Dr. Anthony Jackson, NRMS superintendent, told the Nash County Commissioners at their annual retreat last month. "We need the best teachers teaching them. This new law puts an effectiveness grade on teachers based on tests. How will this affect recruiting and retaining teachers in the highest-need schools?"

"We want a system of performance pay that rewards teachers for doing a good job," Senator Newton told The Graphic. "Teachers working in failing schools have nothing to worry about. We want teachers to stay there and help turn the school around, to be an inspiration to others around them who need to step up."

"Every week, month, and day that we accept mediocrity, another student falls between the cracks," he continued. "My children tell me about this every single day. They are in the public system. They have great teachers, and they have terrible teachers."

"This is a work in progress. There is no system of performance pay that we've found that on its own face works very well," he said. "We all agree teachers should be measured by what they can do with students. This even includes rewarding teachers who take students who are behind and almost get them caught up. There are lots of factors involved, in addition to students' starting and ending test scores. Why wouldn't every teacher want to excel?"

"I've been very impressed with Johnston County's school system," he shared. "They are consistently ranked best in the state and country. They still have students in doublewides, but they've made it work. They are dealing with similar demographics as Nash and Wilson counties. It's not a very different area; it's just as challenged as Nash County."

"The question is, why can't these other school systems achieve like Johnston County does?" he emphasized. "The board of education and county commissioners there work together to get things accomplished. And I'm mightily impressed."

The State Board of Education is to report on and submit the local school board's teacher performance pay plans and the "achievement-based compensation models developed as part of the federal Race to the Top grant" to the appropriate committee by April 15 of this year, the law states.

Printer-friendly format
---
---