Subscribe/Access
Advertisements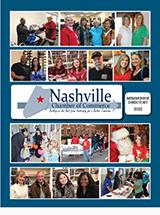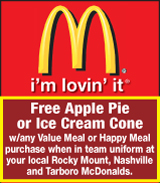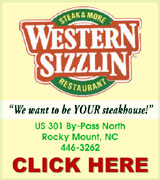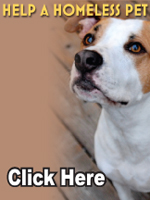 Sections
Member Options
Nashville's finances reported to be in "good shape"
Compared to other municipalities, the Town of Nashville is in good financial shape, the town's auditor told council members last week during the board's annual retreat.

Dale Place, of May and Place, PA, presented a brief audit report to council members at the start of their two-day retreat, which began on Monday, January 28. Place was unable to do a full presentation at the retreat because he had not received the audit back from the Local Government Commission. However, Place provided the full report at the town's regular meeting on Tuesday night.

Place said a few weaknesses were found and were noted in the report. One weakness was a lack of segregation of duties among accounting personnel. Place said that will always be an issue in Nashville because of the town's small staff.

Another weakness was cash being reconciled to the bank in a timely manner. Place said this occurred because of staff turnover and has since been handled.

Two other weaknesses revealed include how IRS payroll tax forms are prepared and how soon employee retirement deposits are made. Both issues have been addressed with staff, Place said.

Place told council members that overall, the town's finances looked great.

"Everything looks to be in good shape," he said. "Overall we didn't find any problems."

Some highlights of the town's finances include the town's assets, which exceeded its liabilities at the close of the fiscal year by $15,580,527. Nashville's total net assets increased by $751,746 due to increases in both governmental and business-type activities net assets.

Place also said the town's total debt decreased by 7.55 percent, or $215,516, during the current fiscal year. Place said the town's debt is what has caused it to fare better than other times during the bad economy.

"The Town of Nashville is better off than most towns and that's because of your debt," Place said. "You don't have as much debt."

"I'd say you are in very good shape," Place added.

Nashville isn't without some financial concerns, however. Town Manager Preston Mitchell went over four areas that could present a challenge to the town in the upcoming budget. Financial issues are always a part of the town's budget retreat discussions.

For this coming budget year, Mitchell said the town's fund balance appropriation is one area he will be taking a look at. In the current fiscal year budget, $130,932, or 2.55 percent of the budget, was appropriated out of fund balance. Of that, $41,884 was related to one-time purchase while the remainder was related for undesignated use.

Mitchell said undesignated use was reduced by approximately 31.5 percent overall, which was short of the staff's goal of 50 percent. That goal will be the same for the upcoming fiscal year.

Another financial issue is the municipal election.

"The costs for that have steadily increased," Mitchell said.

The town spent $5,800 on the 2012 elections. Mitchell said he predicts the town will spent at least the same amount on the 2013 election.

Another item Mitchell said would need to be looked at is the contingency line items. Around $20,000 is appropriated for both the general and enterprise fund for contingencies in non-departmental budgets. Mitchell said this amount has been left the same over the years because of revenues versus expenditures constraints even though overall budgets of both funds have grown. Mitchell said he would like to see this amount increased over the next few budgets.

Finally, Mitchell said the 2013 General Assembly Long Session could also play a role in Nashville's upcoming budget.

Mitchell said it's being reported that there will be changes considered for tax code, unemployment coverage, health insurance exchange and other items that could have an impact on Nashville. The items could directly or indirectly reduce Nashville revenues or increase costs.

The Town of Nashville holds its retreat in January each year to start the process of the upcoming budget year. The retreats give Mitchell a chance to better understand the goals of council members so he knows what direction to take when he begins the budget process.

Printer-friendly format
---
---