Subscribe/Access
Advertisements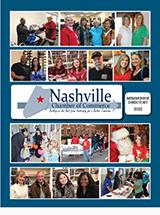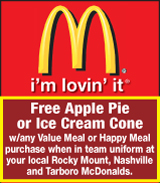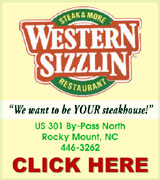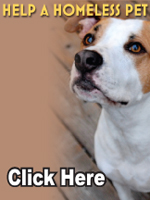 Sections
Member Options
Town looks to recruit medical facility
The Town of Nashville is continuing to pursue recruiting an advanced medical center and is reaching out for help.

The town is looking at hiring a consultant to help in its recruitment efforts, which began several years ago. At the board's annual retreat in 2010, council members discussed the idea and decided to let staff make initial contact with health care facilities to see if there was an interest in coming to Nashville. Contact was made but no real decisions were made on the issue.

At the board's retreat last week, council members heard a proposal from a local man.

John Bass, of Bass Business Solutions, came before the board on Monday afternoon with a proposal that would help recruit an advanced medical center. His proposal contained several phases.

Bass said he felt like he was qualified to assist in the town's efforts because of not only his professional experience but also because he was born and raised in this area. Bass was born and raised in Momeyer and now lives in the Coopers community.

"I've lived in this area all my life," Bass said. "I believe I have experience to assist the Town of Nashville in obtaining this advanced medical facility."

Bass said the first few steps in his proposal would take a few months. But, he added, he felt ground could be broke on a facility in three to five years.

"I think that everyday that we aren't out there communicating with the health care community and hospital, is a day they may obligate themselves to another facility and not have the financial wherewithal to do another project," Bass said. "So time is of the essence."

Bass estimated his services for the first phase of the project would cost the town between $6,000 and $7,500.

On Tuesday night, at the board's regular meeting, another consulting firm, Michael Geouge, of Sanford Houlshouser Economic Development Consulting, also made a presentation to council members.

Sanford Houlshouser has worked with Nashville in the past, working as a team leader on the town's Economic Development Action Plan.

"It's always good to be in Nashville," Geouge told council members.

Nine steps were presented to council members that would conclude with a final report and action plan. The first few steps involved interviews with major health care providers and urgent care facilities to determine site location criteria.

Geouge told council members he felt confident in at least getting an urgent care facility to the town.

"An urgent care facility would be the minimum but what we'd really look at is an advanced medical facility," he said.

Geouge quoted a cost of $9,120 plus expenses for Sanford Houlshouser's services.

A third consulting firm, Creative Economic Development Consulting, will also make a presentation to council members in the future.

At the board's retreat last week, Councilwoman Louise Hinton said an advanced medical facility was a dire need in Nashville.

"We feel like there is a real gap in our health care in this area," Hinton said. "If you're not ill between 9 and 5 Monday through Friday at noon, you have a problem. God help you if you get sick on a Friday, Saturday, Sunday or a holiday. You end up in the emergency room with everybody else."

"That is not health care," Hinton added.

Hinton said she hopes a consultant can help the town recruit a facility.

"We have lots of doctor organizations around here," she said. "But they have their hours and they aren't going to see you on a weekend."

"We are looking for something to fill that gap," Hinton added.
Printer-friendly format
---
February 07, 2013 at 5:31pm
Reporter Amanda Clark did an outstanding job of reporting the important issues I presented to the Nashville Town Council.
---