Subscribe/Access
Advertisements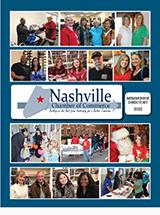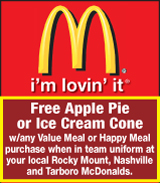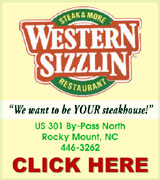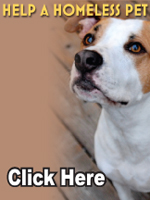 Sections
Member Options
Take a break from Super Bowl for dumb crooks
If you are incredibly tired of the Super Bowl, then take a break to make fun of the intelligence challenged populating the criminal community. It is time once again for some Dumb Crook News:

• • •

Police arrested a man in Miami Beach who broke into a car, stole a credit card, and then tried to buy a beer — from the bartender the card belonged to.

That had to be a strange moment when the bartender took the order and was handed his own card. The man was arrested for credit card fraud and theft; he claimed to have found the card on the ground.

Source: Miami Herald.

• • •

Just this headline from the magazine Irish America tells you all you need to know:

"Woman in sumo wrestler suit assaults ex-girlfriend who waved at man dressed as Snickers bar"

• • •

Two Tennessee men were arrested on burglary charges, mostly due to poor disguises. And by disguises, I mean they took black permanent markers and colored their faces. They were arrested near the crime scene after police found a car matching the description given by witnesses, with two men inside with marker all over their faces.

Source: Tennessee Criminal Lawyer Blog

• • •

A Fort Worth, Texas, man was arrested by police for trying to cash a check for $360 billion. The man said the check was given to him to start a record business, but the woman who was the check's owner said that she did not write a check for $360 billions.

In a complete coincidence, the man was arrested for forgery and possession of marijuana.

Source: Dallas Morning News

• • •

A Missouri woman recently called police to report that her drug dealer sold her sugar instead of the usual crack cocaine. She was upset that she had been ripped off for $40 and wanted police to arrest the man. Police went to the address of the suspected drug dealers, who denied being drug dealers, and also refused to allow police into their home, which was probably filled with cash, guns, sugar, crack cocaine and lots of junk food. The woman was arrested for possession of crack after police discovered a crack pipe on her.

Source: The Daily Mail

• • •

Priscilla Dang was on a run in a Vancouver, Wash., neighborhood last Friday when two teenagers on bikes, one 16, the other 18, approached her from behind. "One went in front and made eye contact with me like a smirk, like I thought he was saying 'Hi,'" Dang told a local TV station. "The next thing I knew I was pretty much groped on my bottom behind left side."

However, the 23-year-old woman has taken kung-fu lessons since she was 5. Her family owns an Oregon martial arts studio.

She instantly pushed one of the teenagers to the ground and made him apologize. When the second teenager called her a derogatory term, Dang says she snapped, hitting him in the face several times while simultaneously dodging his punches.

Both suspects fled the scene and were later apprehended by sheriff's deputies.

Source: KPTV

• • •

Police in New Mexico recently arrested a man for allegedly attempting to pull a dine-and-dash at a restaurant that was hosting a police fundraiser.

The incident happened on March 1, at the Applebee's restaurant in Las Cruces.

The man ate dinner at the restaurant with two women and left without paying his entire bill –- leaving a $30 balance, police said. He might have got away with the alleged act, had he not picked a restaurant that was holding a "Tip-A-Cop" fundraiser. During the event, the wait staff was replaced by local police officers who served patrons their dinners in an effort to raise money for the Special Olympics.

Source: Huffington Post

• • •

An Iowa man had a pretty rough wedding night. The man allegedly became enraged at the wedding reception after he felt one of the groomsmen was dancing inappropriately with his bride. According to the Des Moines Register, the man seemed "very intoxicated" when police arrived at his wedding on Saturday.

Documents say the groom approached the groomsman and pushed him so hard that the man lost his balance and knocked over a ceramic column near where an off-duty police officer was sitting on a stool.That's when things went from bad to worse.

The off-duty officer called for backup. The groom was eventually subdued, but not before first allegedly assaulting one of the officers. The newspaper reported that as many as 20 officers possibly responded to the original call. The groom was charged with a slew of offenses including criminal mischief, two counts of assault on an officer, and disorderly conduct.
Printer-friendly format
---
---