Subscribe/Access
Advertisements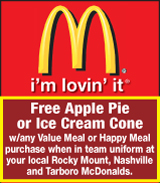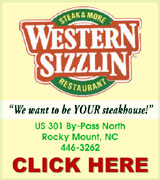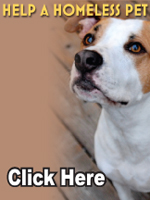 Sections
Member Options
Back
Nashville's water rates to increase
A five percent increase in water rates from the City of Rocky Mount will be passed on to Nashville residents.
Town Manager Preston Mitchell told Nashville's Board during a budget work session last week that the increase was something the town expected and was driven by the increase of gas and electric rates.
"We were expecting this," Mitchell said. "It relates to an operational increase." More ...
Amanda Clark, Graphic Staff Writer
Town of Castalia trims July 4th funds
Castalia commissioners met in a special called session last Tuesday to begin a lengthy discussion of budget priorities for the coming year. The focus on Tuesday was on the recreation budget, which primarily affects the income and expenditures for the annual Fourth of July celebration.
Due to the need to tighten the town's budget as a result of lessening income projections, Mayor Ellene Leonard suggested that the town cut funding for the current year's Fourth of July celebration and reduce future funding by half. More ...
Amelia Harper, Graphic Correspondent
Johnson takes helm as Bailey Mayor
Bailey Commissioner Timothy Johnson will be sworn in on Friday, May 31 as the town's mayor.
Johnson was unanimously appointed by commissioners on Monday, May 20. His appointment comes after Mayor Owen Strickland announced his resignation last month. Strickland cited "personal reasons" as why he was resigning. More ...
Amanda Clark, Graphic Staff Writer
FOREVER HONOR


Close to one million soldiers have paid the ultimate price in their service to America. Those soldiers were remembered on Sunday evening in a special Memorial Day ceremony at Forest Hills Cemetery in Nashville.
Larry Womack, Commander of the American Legion Post 110, who sponsors the annual ceremony, said Memorial Day was a day to remember those whose lives had been lost. (Pictured): Raven Carpenter, pausing for prayer during a service to honor veterans at the cemetery. (Photo contributed)

More ...
Amanda Clark, Graphic Staff Writer
Nash Board may vote on county budget June 3
Nash County Commissioners will consider approval of the 2013-2014 Fiscal Year budget on Monday, June 3 but at least two commissioners have said they cannot support a budget that shows an increase.
The $88.4 million proposed budget is a 3.5 percent increase from the current year's adopted budget and .7 percent increase from this year's revised budget. More ...
Amanda Clark, Graphic Staff Writer
Spring Hope woman responds to dog complaints
A Spring Hope woman says her dog is being wrongly accused of being vicious and loud.
Brenda Yanez said claims made against her and her dog at a Spring Hope Board meeting are wrong.
Earlier this month, two Spring Hope residents came before the board to complain about Yanez's dog, Achilles. Nancy Perry said Achilles was constantly getting loose and running around the neighborhood. Perry also said the dog had attacked a child and had also came after her husband, who is in a wheelchair. More ...
Amanda Clark, Graphic Staff Writer

(Pictured above (L-R) is: C.A. and Faye Gardner, who started Faith Christian Ministries 30 years ago, along with Assistant Director Margaret Jones and Director Lynne Walker.

Nashville Chamber sponsors grand re-opening for Faith Christian
Faith Christian Ministries held a grand re-opening on Wednesday, May 15 to celebrate the work that has been done on both the inside and outside of the building, located in Downtown Nashville.
Recently, landscaping was done on the outside and a mural was installed on the wall of the building. More ...

NASHVILLE POLICE BRIEFS
A city ordinance violation and damage to property (vandalism) was reported on 5/19/13 at 802 S. First Street
A larceny (shoplifting was reported on 5/19/13 at Wal-Mart, 1205 Eastern Avenue
A possession of marijuana and driving while impaired was reported on 5/22/13 on US 64 East Business More ...

NASH SHERIFF'S OFFICE REPORTS
A false bomb report and communicating threats was made on 5/20/13 at 1638 S. First Street
A found property was reported on 5/20/13 at 3170 Red Oak Battleboro Road
A larceny of a camera was reported on 5/20/13 at 4605 N. Old Carriage Road
A larceny from a business was reported on 5/20/13 at 7834 Red Oak Boulevard More ...

Local Highway Patrolman honored
Colonel Bill Grey, commander of the North Carolina State Highway Patrol and Kieran Shanahan, secretary of the Department of Public Safety presented several employees and civilians with awards from the department in a ceremony held last week at the SBI Auditorium located in Raleigh. The awards given included the NCDOT Award, Citizens Appreciation Award, Samaritan Award, Meritorious Award and Humanitarian Award. More ...

SNHS FFA participates in Regional Rally
Southern Nash High School's FFA participated in the 2013 East Central Regional FFA Rally on Friday, April 19.
The Agricultural Mechanics team, consisting of Hannah Barnes, Brandon Bass, Seth Joyner, and Cameron Rhodes, placed fifth and will advance to State competition. More ...

Donation
Hospira, Inc. Rocky Mount, presented a $17,000 donation to Jennifer Lichtneger of the American Heart Association (AHA), the largest voluntary health organization working to prevent, treat and defeat heart disease, stroke and other cardiovascular diseases. The donation is from the Hospira Foundation and will be used to fund programs locally. More ...

NCC instructor receives award
Nash Community College Humanities Instructor Ashley Berry was named the recipient of the 2013 J. Edgar and Peggie T. Moore Excellence in Teaching Award.
The Excellence in Teaching Award nominees are chosen through a peer and a student evaluation process from all full-time faculty members each year. More ...

SNHS SADD receives grant for tobacco prevention
The Southern Nash High School Students Against Destructive Decisions Club (SADD) has received a mini-grant from Youth Empowered Solutions (YES!) to take on the leading cause of preventable death and disability in North Carolina: tobacco use. The grant was made available with funds Wake County Human Services received from the North Carolina Department of Public Health. More ...

NATIONAL TECHNICAL HONOR SOCIETY INDUCTION
The NRMPS Career Technical Education (CTE) department celebrated the accomplishments of hundreds of seniors from Nash Central High School, Northern Nash High School, Rocky Mount High School and Southern Nash High School during the 2013 National Technical Honor Society induction held IN March at the Nash Community College Brown Auditorium. More ...

MILITARY NEWS
Civilian Alec J. Abbott, son of Shirley P. and Bruce H. Abbott, of Spring Hope, recently enlisted in the United States Navy under the Delayed Entry Program at Navy Recruiting District, Raleigh.
The program allows recruits to enter the Navy and take up to one year to complete prior commitments such as high school. More ...

Carpenter, Griffin wed
Amanda Pauline Carpenter and Benjamin Colby Griffin were married Saturday, May 4, 2013, at Centenary United Methodist Church, in New Bern. The officiating minister for the 4:30 p.m. ceremony was Pastor Susan Pate Greenwood.
The bride is the daughter of Jerry and Mary Carpenter of New Bern. She is the granddaughter of Everette and Maxine Carpenter and the late Alex and Rose Linko. More ...

UNC Pembroke Chancellor's, Honor List
UNC Pembroke recently announced its Chancellor's and Honor's lists for the Spring Semester 2013.
Nash County residents named to the Chancellor's List include Alexis Kara Cooper, of Rocky Mount, Christine Michelle Friedrich, of Spring Hope and Justin Ryan Sweet, of Whitakers. More ...

Gardner-Webb University graduates
Gardner-Webb University is recently announced that Hannah Mayfield of Spring Hope, was among over 700 students who recently graduated during its 2013 spring commencement exercises.
Mayfield graduated with a BA in English. More ...

Women of the Moose donate to Nash Health Care Foundation
The Women of the Moose recently made a $750 donation to the Nash Health Care Foundation towards the construction of a Pediatric Emergency Department. The Women of the Moose is a fraternal organization that assists the Moose Fraternity through the principles of faith, hope, and charity. Cheri Hayes, a sonographer at Nash Health Care and member of Women of the Moose, was instrumental in facilitating the donation. More ...

Nash Central High School student serves as North Carolina House Page
Cameron Flora, a student at Nash Central High School, recently served as a Page for the North Carolina House of Representatives. He is the son of Pat and Brenda Flora, of Rocky Mount and was sponsored by Representative Jeff Collins (Republican - Franklin, Nash). Speaker of the House Thom Tillis (R-Mecklenburg) appoints the Pages and introduces each one to Members and citizens in the House gallery at the start of each week during Monday night's session. More ...

Outstanding JROTC Cadet Medal
The Halifax Resolves Chapter of the North Carolina Society recently honored Nash Central HS Navy JROTC Cadet Lieutenant Eric Oliveras with the award of the Society's Bronze Outstanding JROTC Cadet Medal. The medal endeavors to foster the principle of the "citizen soldier" exemplified by the Minutemen. More ...

MOUNT ZION FWB CHURCH NEWS
Sunday's service was a very inspirational service. What made it so inspirational? Music, the Word proclaimed, a personal testament, prayer and more music.
Our pastor had invited a friend of his to share with us on Sunday. This friend was Rev. Kenny Williamson, an evangelist, singer and great piano player. More ...
ROSALENE BASS
PEACHTREE COMMUNITY NEWS
On a beautiful Sunday morning, Peachtree folks gathered for a Memorial Day worship service. Sanctuary flowers were given by Diane and Frank Bunn in honor of their daughter Jamie Lynn for her birthday. Pastor Whitehouse's sermon topic was "You are the Light of the World. " It was based on Philippians 2:12-18. He says that when we receive the gift of salvation, it changes us. God gives us the ability to carry out His will. More ...
BARBARA HARDISON
BEULAH COMMUNITY NEWS
I hope everyone had a safe Memorial Day weekend. I want everyone to remember all the tornado victims in your prayers. Sometimes each of us think we have problems but when that happens we should all remember those who have major problems, like the people in Moore Oklahoma and other storm areas. More ...
WILMA ENROUGHTY
FARM SERVICE AGENCY NEWS
I'd like to remind Nash County farmers and producers that the U.S. Department of Agriculture (USDA) will conduct a four-week Conservation Reserve Program (CRP) general sign-up beginning Monday, May 20, ending Friday June 14. More ...
SHARON TAYLOR
NEW MEMBER
Edith Whitby was welcomed into the UDC Bethel Heroes Chapter 636 at the May meeting. To be a member of the UDC, you must furnish proof that an ancestor served in the Confederacy during the War between the States. More ...

Scholarship honors former Red Oak educator
A contribution was made to the Red Oak Alumni Scholarship in honor of former educator Virgie West May.
Virgie West May went away to East Carolina Teachers College in 1929 at age 18. She graduated two years later when it was somewhat rare for rural residents to seek a college education, especially women.
Virgie was born in Columbia, NC, on Oct. 22, 1911. More ...
CONTRIBUTED ARTICLE
East Central FFA Regional officer elections
On Tuesday March 19, Southern Nash FFA had three members participate in the East Central FFA Regional officer elections. Regional FFA Officer Interviews were held at Granville Central High School in Stem, NC. Regional FFA Officers are responsible for conducting and holding leadership schools and helping in the preparation of the spring Regional FFA Rally. More ...

EDGECOMBE-NASH RETIRED SCHOOL PERSONNEL
The Edgecombe-Nash Retired School Personnel met April 8, 10:30 a. m. in Braswell Memorial Library's Warner Room.
After President Mary Williams welcomed everyone, Reverend Mary Mann presented an Inspirational Moment titled "Inspiration." New member Carrie Umstead Davis was recognized. More ...
DEE LONG
DeLeon Carter Foundation funds stage lights at RMA
When the spotlight was cast upon the annual Upper School play at Rocky Mount Academy on March 22, it illuminated the generosity of the DeLeon Carter Foundation that granted the school $5800 to go towards the installation of new stage lights. This year's Upper School play, "Did Someone Say Murder?", was one of a series of annual student performances by all grades, PK-12th. More ...

Eaton Corporation earns United Way Spirit of NC Award
United Way of North Carolina sponsors a Spirit of NC Award program, which offers statewide recognition for exceptional commitment and support to communities through local United Way involvement. The competitive awards are presented to honor corporations that demonstrate excellence in their United Way campaigns. More ...

Big top circus
The Kiwanis Club hosted a big top circus at N. C. Wesleyan College in 2011, and brought it back to the campus in 2012 and again April 22 and 23, 2013. Shown here sharing parking duties are Lt. George Roberson and Rocky Mount Kiwanians E. L. Daughtridge, Don Tippett, and Wink Hardesty (left to right). Proceeds are donated to NCWC for scholarship funds available to Nash County high school graduates and other local area students. More ...

Questions the government can answer
If you've been alive for over 40 years, you may have thought you had flashed back to the early 1970s, Richard Nixon scandal machine in the last few weeks. The government has gotten in trouble for the IRS targeting conservative groups; investigating journalists; searching journalist notebooks; Benghazi; and other long term problems like Fast and Furious. We won't even talk about proposed restrictions on fighting terrorism. More ...
Mike Brantley
I can't believe I have a two-year-old!
How in the world did I get a two-year-old? I could almost swear it was yesterday my Corbin was born and we were celebrating monumental things like his first time giggling or his first time rolling over.
But, it wasn't yesterday.
It was two whole years ago. More ...
Amanda Clark
We must act now to address sexual assault in the military
I'm appalled by stories of sexual assault I hear from our service members. One woman was attacked by a fellow Marine in her barracks. No one heard her cries for help. The next day, she reported the assault to her superiors.
The military launched an investigation that lasted months. The woman was alienated by her peers, who called her derogatory names. More ...
U.S. Senator Kay Hagan - 1 opinion posted
Backward Glances
NEW FLAG –– This photo was originally published in The Graphic on June 8, 1967. Bill Joyner (center) of the American Legion Post 110 presents a new 50-star flag to John Weatherly, cubmaster of the Nashville cub scouts, for the young scouts to use during meetings. At left is cub scout Parham Mcnair. More ...
A PICTORIAL LOOK INTO THE PAST
Nash County Animal Friends' Notebook
Did you know that animals heal? They are used to help treat soldiers with PTSD. They are being used to comfort the victims of the horrible storms in Oklahoma and the terrorist survivors of the Boston Marathon. If you have even been comforted by a pet during your times of stress or sorrow, then you know what I mean. I know I have. More ...
Carol Vierela, Nash County Animal Friends
STACEY'S QUEST
STANHOPE -- As the head football coach at Southern Nash High School, Brian Foster considers it a personal responsibility to find college homes for his players -- if they have the talent to compete on an upgraded level.
Once those performers have moved on, Foster hopes the lessons he taught them will help them succeed in college, both academically and athletically. More ...
GEOFF NEVILLE, Graphic Sportswriter

NN'S FINEST. Camille Branch has been selected as the Female Athlete of the Year at Northern Nash HS.

Northern athletes honored
RED OAK -- Northern Nash honored its top winter and spring sports athletes during a recent ceremony on the NNHS campus.
Also, the Knights' season-best winners were announced, with Athlete of the Year Awards being presented to Dequavais Mann and Camille Branch. More ...
Staff Reports

A BRITTANI BASH. Cleanup slugger Brittani Strickland enjoyed an outstanding season for the Nash Central Bulldogs, who claimed the Big East Conference Championship while advancing to the second round of the Class 3-A State Softball Playoffs.

Central The Big East's Best
ROCKY MOUNT -- Even though she had been an integral part of Nash Central's softball success story over the past few seasons, the message was clear for Lindsey Sharpe heading into the 2013 campaign.
This was now her team.
In the past, Sharpe had shared mound duty with Grayson Bass, but Bass graduated left spring, leaving 100 percent of Nash Central's pitching chores in Sharpe's able right hand. More ...
GEOFF NEVILLE, Graphic Sportswriter
Northern event is targeted
RED OAK -- Coach Grover Battle will host the annual Northern Nash Knights Basketball Camp from June 10-13 at the NNHS Gymnasium.
All ages are welcome. Cost is $25, which includes a T-shirt and shorts.
The event will run from 5:45-8:15 p.m. each day. Participants can either register in advance or show up on the opening day of the camp. More ...
Staff Reports
Eagles appear at the golf states
PINEHURST -- The Rocky Mount Academy Golf Team recently participated in the 2013 North Carolina Independent Schools Athletic Association Golf Championship at Talamore Golf Resort.
The Eagles' squad of six featured four seniors -- Austin Jenkins, Brennan Beck, Will Fulcher and Mark Gooding. More ...
Staff Reports
RMA athletes saluted
ROCKY MOUNT -- Rocky Mount Academy recently held its Spring Athletic Awards Ceremony, and the following student-athletes were saluted, by sport: More ...
Staff Reports
Wesleyan players reach finals
KALAMAZOO, MICH. -- North Carolina Wesleyan College's Robert Kjellberg and Artsiom Prostak became the first tennis duo in program history to play for the NCAA Division III National Championship last Saturday afternoon, but the Bishops would come up just short versus Emory en route to a runner-up finish. More ...
Staff Reports
Brown on East-West Team
GREENSBORO -- J'Kyra Brown will represent Rocky Mount High School one final time at the North Carolina Coaches Association East-West Girls Basketball All-Star Game.
The prestigious event will be held July 22 at the Greensboro Coliseum.
Tickets for the contest will be available at the gate. The event will feature a girls-boys doubleleader, with the girls matchup starting first. More ...
Staff Reports
STATE FAST-PITCH FINALS
RALEIGH – The pairings and the schedules are set for the North Carolina High School Athletic Association state fast-pitch softball championships at Walnut Creek Softball Complex in Wake County.
For the second year in a row, the championships are best-of-three series between the Eastern champion and the Western champion, both of whom won best-of-three regional series. More ...
Staff Reports
Mudcats done in by the Dash
ZEBULON -- The Carolina Mudcats allowed eight runs in a disastrous seventh inning as the Winston-Salem Dash claimed the finale of weekend series with an 11-4 win on Sunday afternoon in a Class A Carolina League baseball meeting.
A crowd of 5,968 at Five County Stadium watched the Dash end Carolina's three-game winning streak at home. More ...
Staff Reports
County standouts on golf squad
STANHOPE -- Four Nash County golfers, including three from Southern Nash, have made the 2013 All-Big East Conference links squad.
Southern Nash, coached by Scott Collie, took second place as a team this spring in Big East competition.
Perennial powerhouse Wilson Fike was the league title winner once again. More ...
Staff Reports
STATE BASEBALL CHAMPIONSHIPS
CHAPEL HILL -- Here is this weekend's schedule for the North Carolina High School Athletic Association State Baseball Championships: More ...
Staff Reports
ECU wraps up baseball season
HOUSTON, TEX. -- Down by four runs through six innings of play, third-seeded East Carolina University scored three runs in both the seventh and eighth innings as the Pirates finished pod play of the 2013 Conference USA Baseball Championship with an 8-7 win over No. 2 seed Southern Miss last Saturday evening at Rice University's Reckling Park. More ...
Staff Reports
WALTER C. "BAY-BAY" BATTLE
ROCKY MOUNT ––Walter C. "Bay-Bay" Battle, 65, died May 20, 2013. Funeral service were Saturday, May 25, 2013 at Stokes Mortuary Chapel at 1 pm. More ...

SHIRLEY A. GOLDSTON
ROCKY MOUNT –– Shirley A. Goldston, 67, of Rocky Mount, died on Tuesday, May 21, 2013 at Nash General Hospital in Rocky Mount. More ...

IRENE EVANS
ROCKY MOUNT –– Irene Evans, 78, of Rocky Mount, died on Tuesday, May 22, 2013. More ...

HENRY ORVIS ARRINGTON
ENFIELD ––Henry Orvis Arrington, 88, of Enfield, died on Sunday, May 26, 2013 at Nash General Hospital in Rocky Mount. More ...

BRICE SYLVESTER POLAND
Brice Sylvester Poland, Sr., 81, passed away Saturday, May 25, 2013. He was born November 15, 1931 in Nash County to the late James Elmer and Lessie Winstead Poland. More ...

COLONEL "MATT" MATTHEW BALES
Colonel "Matt" Matthew Bales, 50, passed away on Wednesday, May 22, 2013. He was born August 4, 1962 in Kanawa County, West Virginia. He is preceded in death by his father, Byron Genon Bales,Sr., a sister, Tracy Bales and a brother Tony Bales. More ...

PAUL EUGENE BALL
Paul Eugene Ball, 88, passed away on Tuesday, May 21, 2013. Paul was born in Gallipolis, Ohio on January 24, 1925 to the late Mr. and Mrs. Ellis and Ethel Ball. More ...

ROBERT CHARLES ARNOLD JR.
ROCKY MOUNT – Robert Charles Arnold, Jr., 75, died Sunday, May 26, 2013, born July 12, 1937, in Cooperstown, NY, son of the late Robert C. Arnold, Sr. and Frances Johnson Arnold. He was preceded in death by his mother, Frances J. Arnold: brothers, Richard Arnold, Sr., Frederick C. Arnold and father, Robert C. Arnold, Sr. and Betty J. Arnold (wife of 50 years.) More ...

ROBERT L MINOR
Robert L Minor, age 80, passed away on May 23, 2013. A memorial service was held Monday, May 27, 2013 at Lakeside Baptist Church in Rocky Mount. More ...