Subscribe/Access
Advertisements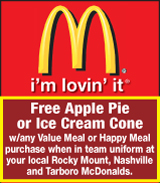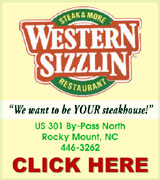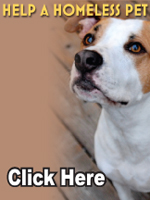 Sections
Member Options
Back
Sheriff's Office hosts awards ceremony


The Nash County Sheriff's Office recognized numerous employees at a special awards and promotion ceremony last week.
The ceremony started with a retirement presentation for Major Patrick Joyner, who retired with over 25 years of service to law enforcement.
Pictured (Above): HONORED -- Major Patrick Joyner (at right) receives a framed dispaly of the old and new Nash County Sheriff's badges at a special awards ceremony last Wednesday. Joyner received special recognition for his recent retirement, with over 25 years in law enforcement.

More ...
AMANDA CLARK, GRAPHIC STAFF WRITER
Bishop settles in as new Recreation Director


Marguerite Bishop is hoping to bring a sense of community to Nashville's Parks and Recreation Department.
Bishop, of Nashville, became the town's Parks and Recreation Director on January 10, after the retirement of long-time director Jim Glover.
Prior to coming to Nashville, Bishop worked at Nash Community College as an instructor. Before that, she served as a cooperative extension agent in South Carolina, where she worked closely with the state parks system.

More ...
AMANDA CLARK, GRAPHIC STAFF WRITER

The former Sappony Primitive Baptist Church is now home to Living Waters Christian Church, which will hold its first church services on Sunday, February 5.

New church moves into historic building


A historic church building is being put back to use, as a new church plans to start holding services on Sunday.
Gene Porter said he is excited about getting to use the old Sappony Primitive Baptist Church facility on Sandy Cross Road for what it was intended to.
Sappony Primitive Baptist Church has been around for many years. The congregation of the church eventually died out and the church building was left vacant and was purchased last year by Jonathan and Lydia Bone, of the Sandy Cross Community.

More ...
AMANDA CLARK, GRAPHIC STAFF WRITER
Nash offers last chance of reduced water tap fee


Nash County citizens in the Central Nash Water Sewer District will get one last opportunity to connect to county water at a discounted rate.
Commissioners approved a revised fee schedule at their January 11 meeting, which includes a six-month, one-time tap fee discount to all areas currently served by Nash County Public Utilities or the Central Nash Water Sewer District.
The discounted rates are $800 for a 3/4" tap and $1,100 for a 1" tap.

More ...
AMANDA CLARK, GRAPHIC STAFF WRITER
No make up days for snow
The Nash-Rocky Mount Public School System recently announced that the snowstorm that caused students to miss three days earlier this month won't have to be made up.
The days, which occurred January 9, 10 and 11 will be forgiven based on the number of instructional hours included in the school system's calendar.
Based on the North Carolina School Calendar Law, students must attend school for 185 days, or 1,025 hours.
More ...
Nash EMS Angels deliver CPR Manikins


Nash County Emergency Medical Services recently received a donation that has the potential to save lives.
The Nash County Chapter of the North Carolina EMS Angels Motorcycle Club donated 10 CPR Manikins to Emergency Medical Services last week. The manikins will be used for training to not only train employees of Nash County Emergency Services but also others, said Scott Strufe, EMS Director for Nash County Emergency Services.

More ...
AMANDA CLARK, GRAPHIC STAFF WRITER
Sheriff responds to concerns of exhaust noise
The Nash County Sheriff's Office is responding to concerns by citizens over excessive exhaust noise from vehicles.
According to the Sheriff's Office, excessive exhaust noise is one of the most frequently reported nuisances reported to them.
"Several county residents have indicated that they are tired of hearing loud and excessive mufflers in their community and want to find a solution to decrease the noise," a press release stated.
More ...
COOKIES!
Girl Scout Troop #588 from Red Oak set up shop to sell Girl Scout Cookies in Nashville. Pictured left to right are: Liz Blott, Olivia Wade, Julia Goodnight, Amaya Lassiter, Becca Blott, MG Strickland, and Bridgette Guttery. Not pictured: Lauren Renck, Bralee Reams, Maddie Singleton.
More ...
Long-time county employees recognized


Nash County Commissioners recognized long-time employees at their January 11 meeting.
Each year, Nash County recognizes employees that have five or more years of service. Service award pins are awarded by department heads on each anniversary in five-year increments. However, those with 20 years or more of service are presented their service pins by commissioners.
Chairman Robbie Davis, along with Vice-Chair Wayne Outlaw and County Manager Zee Lamb, made the presentation to the 21 employees with 20 or more years of service to Nash County.

More ...
Amanda Clark, Graphic Staff Writer
NASHVILLE POLICE REPORTS
INCIDENTS
A larceny of a motor vehicle was reported on 1/23/17 at 206 W Cross Street
A possession of counterfeit money and obtaining money/property by false pretense was reported on 1/23/17 at 1200 Eastern Avenue
A simple assault and involuntary commitment service was reported on 1/25/17 on Lucille Street
More ...
NASH COUNTY SHERIFF'S OFFICE REPORTS
A larceny of a motor vehicle was reported on 1/22/17 at 3585 Aspen Road
A misdemeanor larceny was reported on 1/22/17 at 4493 Reams Road
An assault on a female and communicating threats was reported on 1/22/17 at 4292 Kimberly Jo Drive
A breaking and entering was reported on 1/22/17 at 4929 Plantation Drive
More ...
Basic Law Enforcement Training
Cadets from Nash Community College's 47th Basic Law Enforcement Training (BLET) academy were recognized for completion on Thursday, January 5, 2016. The training program includes physical and classroom state commission mandated topics and methods of instruction covering topics such as criminal, juvenile, civil, traffic, and alcohol beverage laws, investigative, patrol, custody, and court procedures, emergency responses, ethics, community relations and more. Listed below are the graduates with their sponsoring agencies.
More ...
Eastpointe, Cardinal to consolidate
Eastpointe Human Services recently announced that it has entered into a Letter of Intent to consolidate operations with Cardinal Innovations Healthcare based in Kannapolis, North Carolina, effective July 1, 2017. The consolidated organization will operate as Cardinal Innovations Healthcare.
"Over the next few weeks, we will be negotiating a binding definitive agreement to consolidate with Cardinal Innovations," Sarah N. Stroud, Chief Executive Officer of Eastpointe, said.
More ...
Peacemakers upgrades technology
Peacemakers has upgraded technology available to South Rocky Mount residents thanks to the support of The Longleaf Fund and First Presbyterian Church of Rocky Mount.
The Longleaf Fund, through its Seeds of Hope grant program, awarded capital grants in select cities in North and South Carolina in order to strengthen the character and achievement of children and youth, while encouraging communities to reach higher and create opportunities for a brighter future.
More ...
Nash Community College visits White House
Nash Community College Student Wellness Center employees attended a celebration reception at the White House on Friday, January 13 with First Lady Michelle Obama in recognition of the college's participation in the 2016 White House Healthy Campus Challenge. NCC was among 302 colleges, universities, and community colleges to participate.
The goal of the Challenge was to reach uninsured individuals on college campuses and in the surrounding communities by engaging students, faculty and staff, campus administration, alumni, local community leaders, and elected officials.
More ...
Annual Celebrate Life Banquet is February 16
Your Choice Pregnancy Resource Center Board of Directors proudly announces Paul Isaacs as the 2017 Celebrate Life Banquet keynote speaker. Isaacs will be the keynote speaker at Your Choice Pregnancy Resource Center's Celebrate Life Banquet on Thursday, February 16th at 7:00 PM at Englewood Baptist Church in Rocky Mount, NC. Doors open at 6:30. For reservations, please call 252-446-2273 by Wednesday, February 8, 2017.
More ...
Nash County Animal Friends' Notebook


LOVE & COMPASSION vs HATE & DISGUST ~ "I hate people." and "People suck." We hear it all the time. Because of owner surrenders or people not taking care of their pets. We even see statements like "The owners should be euthanized." Where is the kindness and love we give to pets? Could it be that the people need saving as much as the pets? Where is the empathy? Below are some blogs that explores our mindset. I challenge you to read them. We often say, do not judge until you walk in their shoes.

More ...
Carol Vierela, NASH COUNTY ANIMAL FRIENDS
PEACHTREE COMMUNITY NEWS


On a beautiful, sunshiny morning, Peachtree folks gathered for worship at the church. After greeting the guests, the memory verse (Philippeans 4:6-7) was recited by all. For the offertory, Jane May, pianist, played a beautiful arrangement of "He Touched Me." The adult choir, under the direction of the Pastor, sang "Sinners Saved by Grace."
Pastor Whitehouse chose as his sermon topic, "At That Church, They are a People of Love."

More ...
BARBARA HARDISON
Luke's Word for the Week


One of the easiest acts to do in life is to speak about other people. Let's face it the notion of talking about the way others live their lives is a favorite past time of ours. Due to our sinful inclination to put blame and call out problems of others, we daily resort to a buffet of gossip to ensure we slander our neighbor while building up ourselves.

More ...
LUKE WHITEHEAD
RED OAK NEWS


Several children were baptized Sunday, January 29 during the morning worship service. Congratulations to new members Brayden English, Carson McIntyre, Hunter Parker, Carly Wilson, Harper Wilson, and Brandon Worsley!
Baptist Men's Day was Sunday, January 29 at Red Oak Baptist Church. The day began with their monthly breakfast. The men filled the choir and performed special songs during the worship service. Justin Carp brought the morning message.

More ...
SUZY PEARCE
Donation
Out of concern for the victims of Hurricane Matthew, Nashville Chapter #332 Community Outreach donated $500 to the local Salvation Army to help meet the needs of those in surrounding communities who lost so much. Though none of the members were affected by the storm, members wanted to help those who were affected restore and rebuild their lives.
More ...
Guest speaker
Martha Blount, (left) member of Micajah Pettaway Chapter of the Daughters of the American Revolution was the guest speaker at the January meeting of the chapter. Martha spoke on "The Art of Quilting" She gave a brief history of quilting and displayed quilts and wall hangings she had completed. Pictured with Martha is Lin Varney who is a fellow quilter. Margaret Sink, Barbara Wallace and Sarah Wade were also on hand to show quilts they had made over the years.
More ...
Speaker
Rotary Club of Rocky Mount President, Garry E. Hodges, at left, stands with Patrick Rodriquez, Senior Area Manager, US Small Business Administration, at right who spoke at a recent Rotary Club meeting at the Doubletree of Rocky Mount.
More ...
Tar River Academy honor lists
Nash-Rocky Mount Schools has released its Honor Roll lists for the first semester of the 2016-2017 school year.
The following students at Tar River Academy made the A or A/B Honor Roll.
More ...
Williford Elementary honor lists
Nash-Rocky Mount Schools has released its Honor Roll lists for the first semester of the 2016-2017 school year.
The following students at Williford Elementary School made the A or A/B Honor Roll.
More ...
FARM SERVICE AGENCY NEWS


Farmers and ranchers in North Carolina now can receive notifications from their FSA county office through text messages on their cell phone.
In addition to the free FSA GovDelivery email news, customers now can choose to receive text message alerts from their county office," said Taylor "These text messages inform producers of important program deadlines, reporting requirements, outreach events, and updates."
Whether producers are in the field, on a tractor or even on horseback, this service will enable FSA customers and stakeholders to receive notifications while on the go.

More ...
Sharon Taylor, Nash County Fsa Executive Director
Sharpsburg Police Chief named to board
Local Government Federal Credit Union (LGFCU) proudly announces the addition of John Hunt, Chief of Police, Town of Sharpsburg, to its Tar River Advisory Council, which comprises Nash, Edgecombe and Wilson counties.
Chief Hunt, will be an integral part of LGFCU's volunteer-driven initiative not only to educate people on the benefits of credit union membership, but also to relay feedback to the board of directors regarding available/potentially available products and services, delivery of service and member needs.
More ...
Nash Community College announces honor list
Nash Community College recently announced that the following students achieved academic honors during the 2016 Fall Semester.
To qualify for the Dean's List, students must earn a 4.0 grade point average (all A's) while taking 12 or more semester hours. Students who qualify for the Honor Roll must earn a grade point average of 3.3 or above and be enrolled in 12 or more semester hours.
More ...
Students graduate from Tar River Academy
A total of 25 Tar River Academy (TRA) seniors started a new chapter in their lives on Friday, January 27, 2017 by becoming high school graduates. Members of the Winter Class of 2017 have various plans after TRA, as 10 will attend two year colleges, two will enlist in the military and 13 will enter the workforce. Dea'jah Zeldrique Baker was the class Valedictorian and Miguel Angel Antunez was the Salutatorian.
During the ceremony, Principal Hugh Scott gave the opening remarks and encouraged graduates to begin writing the next chapter in their life.
More ...
MILITARY BRIEF
U.S. Air Force Reserve Airman 1st Class William J. Sieger graduated from basic military training at Joint Base San Antonio-Lackland, San Antonio, Texas.
The airman completed an intensive, eight-week program that included training in military discipline and studies, Air Force core values, physical fitness, and basic warfare principles and skills.
Airmen who complete basic training also earn four credits toward an associate in applied science degree through the Community College of the Air Force.
More ...
ECC HONOR LIST
Edgecombe Community College recently announced that Kaila Boulden, of Nashville, was named to its President's List for the Fall 2016 semester by earning a 4.0 grade point average.
In addition, Nathaniel Roberts, of Nashville, was named to the Dean's List by earning a grade point average of 3.5.
More ...
Collection of furniture is idiosyncratic


It has come to my attention that I might have a problem accumulating things.
I still have and treasure the baseball cards of my youth. An entire room of our house is lined with books, and then another bookcase holds about 200 "to reads."
I still have every computer and most of the cellphones I've bought this decade, and they're all in service of some type. After all, an iPhone with no service is simply a kid-friendly music player/game device.

More ...
Mike Brantley
Support your local Girl Scouts - eat cookies!


If you are a cookie lover, chances are, you are familiar with this time of year.
It's Girl Scout cookie season!
I'm not a huge cookie lover but nonetheless, I do enjoy Girl Scout cookies and each year, find myself buying several boxes.
They are highly addictive and as I am stuffing my face with numerous cookies, I feel like I'm doing so for a good cause because after all, I'm supporting our local Girl Scouts.

More ...
Amanda Clark
Will our new First Lady follow tradition or stay in the background?


New First Lady Melania Trump looks to be a different sort of First Lady.
For starters, she's not moving into the White House, at least not initially. The President will move in, that's what is most important, but his wife plans to stay at Trump Tower and be about the business of raising son, Barron, all of ten years of age.
Will the First Lady take up residence at 1600 Pennsylvania Avenue next fall when her son's new school year begins?

More ...
LETTER
Backward Glances


HEART FUND HELPERS --This photo was originally published in The Nashville Graphic on February 26, 1974. Members of Nashville Girl Scout Troop 502 assisted Heart Fund workers by putting up Heart Fund posters in the windows of businesses in Nashville. The girls also sold Heart Fund pins. Left to right are: Denise Parker, Melanie Jordan, Michelle Wooten, Lisa Joyner and Linda Carty.

More ...
A PICTORIAL LOOK INTO THE PAST

TANGLED UP WITH YOU. Northern Nash's Airrick Moore (right) tries to get out of a hold during last Saturday's Big East Conference Wrestling Championships at Southern Nash High School.

Conference Mat Kings Crowned


STANHOPE -- Before embarking on the dual team and individual postseasons, Nash County's wrestlers experienced one final order of Big East Conference business last Saturday at the Southern Nash High School Gymnasium.
The Big East's team champions had been crowned one week earlier during dual competition, with Wilson Fike living up to its No. 1 seeding.
Next up was the Big East Individual Championships -- where title winners would be crowned in each weight class.

More ...
GEOFF NEVILLE, Graphic Sportswriter

SUPER SIXTH-GRADER. Destiny Anstead has been strong this season for the Nash Central Lady Trojans -- and she is only in the sixth grade.

PLENTY TO PLAY FOR


NASHVILLE -- In a rare circumstance, Nash Central Middle School's girls basketball team won't be qualifying for the Tri-County Conference Playoffs this season.
But the Lady Trojans still have plenty to play for during a closing four-game stretch that began Monday with a home showdown against the Edwards T-Birds.
Nash Central head coach Minnie White would love to see her club finish with a record over .500 -- and the Lady Trojans entered the game with a 4-4 mark.

More ...
GEOFF NEVILLE, Graphic Sportswriter

ATKINS ON THE MOVE. Northern Nash's Sophia Atkins speeds toward the finish line during last Wednesday afternoon's action at the Big East Conference Swim Championships.

POOL PROWESS


ROCKY MOUNT -- As Nash County's high schools continue to improve in swimming, one intangible for that success is the fact that so many youth competitors are now remaining with the spot on the prep level.
Proof of that assessment came when the Big East Conference's top performers were saluted as part of last Wednesday's league championships at the Harrison Family YMCA.

More ...
GEOFF NEVILLE, Graphic Sportswriter
Southern defeated by Fike


STANHOPE -- Southern Nash High School's boys basketball team had a late opportunity last Friday against Big East Conference rival Wilson Fike -- but the shots wouldn't fall.
Instead, the Golden Demons came up with a clutch 67-62 decision over the Firebirds in a key league showdown at the SNHS Gymnasium.
With the loss, Southern Nash dropped to 5-15 overall and 0-6 in the Big East Conference standings.

More ...
Staff Reports
NCWC splits showdowns


LOOKOUT MOUNTAIN, GA./MARYVILLE, TENN. -- This past weekend, the men's basketball staff of North Carolina Wesleyan College took part in the NABC's annual Coaches vs. Cancer / Suits & Sneakers initiative, a nationwide event that unites coaches and raises awareness about the American Cancer Society's lifesaving mission.
During games, coaches wear sneakers with their game attire as a visible reminder about the importance of nutrition and physical activity in reducing cancer risk.

More ...
Staff Reports
Wells Fargo standings announced


CHAPEL HILL -- The North Carolina High School Athletic Association in conjunction with Wells Fargo released the fall standings in the 38th annual Wells Fargo Cup competitions for the 2016-17 academic year.
The award recognizes the high schools that achieve the best overall interscholastic athletic performance within each of the state's four competitive classifications.
After the fall sports season, Green Hope remains on top after its incredible performances last year in the 4A division.

More ...
Staff Reports
NC's Hicks earns state honor


CHAPEL HILL -- Sarah Hicks from Nash Central High School and Sage Surratt from Lincolnton High School have been named recipients of the North Carolina High School Athletic Association's Performance of the Week Awards.
Each week, two athletes in North Carolina High School Athletic Association competition are selected for this award from nominations received from media and school administrators.

More ...
Staff Reports
ALMOST THERE
Nash Central's Marley Winstead competes in an event for the Bulldogs during last Wednesday's Big East Conference Swim Championships at the Harrison Family YMCA Pool.
More ...
KEVIN IN THE CLUTCH
Nash Central's Kevin Dardin (right) tries to gain an advantage during last Saturday's Big East Conference Wrestling Championships at Southern Nash High School.
More ...
MORE MAT HIGHLIGHTS
A BIG DAY ON THE MAT. The Big East Conference Individual Wrestling Championships were held last Saturday at the Southern Nash High School Gymnasium in Stanhope. Among the participants were (above) Northern Nash's Travis Andrews and Southern Nash's Travis Bland.
More ...
MORE SWIM HIGHLIGHTS
THE BIG EAST'S BEST. Among the area participants at the Big East Swim Championships were (above) Northern Nash's Jenna Allen.
More ...

Marc Callahan
Cherry Hill Plantation presents winter concert
Franz Schubert's song cycle, "Winterreise" or winter songs , will be presented at Cherry Hill plantation on Sunday, February 5 at 3:00 PM. Written for voice and piano, the work was first published in 1828 and is in the forefront of the song cycle genre. Baritone Marc Callahan and pianist Thomas Otten will perform.
Marc Callahan, a Pennsylvania native, received his Bachelor's Degree from Oberlin College and his Master's and Doctor's degrees from the Cincinnati College Conservatory of Music. As a Rotary Scholar, Dr. Callahan was able to pursue his studies in France.
More ...
Nashville Showcase features Nick Schnebelen
Nash Arts kicks off its Nashville Showcase Series Friday, February 17th featuring Kansas City's Nick Schnebelen.
Doors open at 6:30 p.m., the show begins at 7 p.m. Advance tickets are $15, $20 at the door.
Nash Arts member discounts are applied according to level of membership.
Schnebelen has quickly built a reputation as killer lead guitar player and impassioned vocalist.
More ...
"Southern Girls" set for this weekend
In Honor of Black History Month, Northern Nash High School will be presenting the poignant drama Southern Girls by Sheri Bailey and Dura Temple.
This memory play is set in a town just outside of Birmingham, Alabama beginning in 1952 and follows the lives of six girls, three black and three white. The audience will see the girls grow from small children into adulthood during this turbulent time in history. Friendships are made and lost as the 1960s approaches and each girl begins to understand herself and her place in the world.
More ...