Subscribe/Access
Advertisements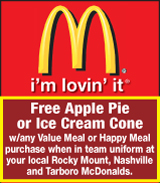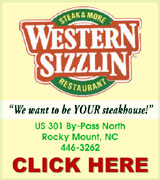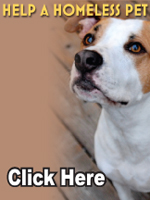 Sections
Member Options
Back

WESTER

Towns partner to fund fire department
At a time when many towns are cutting economic commitments and vying for state funds, two towns in Nash County are working together to improve the community as a whole. The Towns of Dortches and Red Oak have worked together in the past to establish the W.B. Bill" Ennis, Jr. Memorial Park in Red Oak. Now they are working together more than ever to improve service at the Red Oak Fire Department. More ...
Amelia Harper, Graphic Correspondent

WHITFIELD

Teens charged with double homicide in Whitakers
Two teens have been charged with two counts of first degree murder in the shooting deaths of a Whitakers couple at their home.
Whitakers Police initially arrested 17-year-old Jacob Whitfield and charged him with allegedly shooting his father, Brian Whitfield, 44, and stepmother Charisma Whitfield, 31, late Saturday night. More ...
Amanda Clark, Graphic Staff Writer
IDENTAKIT
Nashville's Police Department partnered with Cooley Library for a special Identakit program, where officers took fingerprints and photographs of children 12 and under to help parents keep up with important information on their child in the event of an emergency. Pictured, Community Services Officer Steve Glover (at right) gets a fingerprint from four-year-old Bryanna Daniel (at left) for her profile card. More ...

County denies request to ban employee moonlighting
Nash County Commissioners denied a request last Monday that would prohibit employees from working second jobs while out on leave.
The request came from Sheila Freeman, Human Resources Director for Nash County. Freeman requested that language be added to Nash County's Family Medical Leave, Worker's Compensation and Leave Without Pay policies that prohibited employees from working second jobs while out on leave. More ...
Amanda Clark, Graphic Staff Writer
School Boards, leaders aim to raise student achievement
The Nash-Rocky Mount and Edgecombe County school boards met Monday night to receive an update from the Strategic Twin-Counties Education Partnership (STEP) on their work toward increasing student achievement.
STEP is a non-profit group newly formed by area leaders in Nash and Edgecombe counties and the city of Rocky Mount.
More ...
Michele A. Cruz, Graphic Correspondent

FRED WILLIAMS

Spring Hope man maintains active lifestyle
Fred Williams believes in keeping a positive attitude and he shares that attitude wherever he goes.
Williams' attitude, and his commitment to staying active, led him to be named one of 20 Champions in Motion nationwide. The recognition is by Fresenius Medical Care North America.
Williams has been on dialysis for over a year due to kidney failure. Three times a week, every week, he goes to Fresenius Medical Care in Spring Hope for dialysis treatment. More ...
Amanda Clark, Graphic Staff Writer
NASH SHERIFF'S OFFICE INCIDENT REPORTS
A missing person was reported on 7/10/12 at 8175 West Mount Drive
An attempted armed robbery was reported on 7/10/12 at 10696 East NC 97
Counterfeit Money was reported on 7/10/12 at NCJ
An assault on a female was reported on 7/10/12 at 4911 Duke Road More ...

Nash County Commissioners tweak public comment policy
Nash County Commissioners tweaked its public comment policy during the regular meeting last Monday.
Initially, revisions included moving the public comment portion of the meetings to the end of the meeting. However, County Manager Bob Murphy said that revision was suggested when commissioners were considering meeting in the evenings. More ...
Amanda Clark, Graphic Staff Writer
NASHVILLE POLICE BRIEFS
ARRESTS
Jowan Montrell Edwards - 7/9/12 - charged with all other offenses, burglary - forcible entry - and drug violations
Charles Ray Williams - 7/13/12 - charged with assault on a female More ...

Rocky Mount man pleads guilty to firearm charges
A Rocky Mount man pled guilty to federal firearms charges last week in federal court.
Samuel Lee Cooper, 36, pled guilty on July 11 to possessing a firearm in furtherance of a drug trafficking crime, in violation of Title 18, United States Code, Section 924(c), and possessing a machinegun, in violation of Title 18, Untied States Code, Sections 922(o) and 924(a)(2). United States District Judge Terrence W. Boyle presided over the hearing. More ...

Nash Community honors retirees
Nash Community College recently honored two long-time employees for their retirement.
Lynette Finch, of Rocky Mount, retired from Nash Community College on March 31, 2012 with 42 years of service. During her tenure, she held positions as Librarian, Director of Learning Resources, Associate Dean of Learning Resources and most recently, Dean of Learning Resources. More ...

Mini Citizen's Academy
Nash County provided a "mini Citizen's Academy" for around 25 youth on Tuesday, June 26. The youth were attending a weeklong Leadership Camp offered by the City of Rocky Mount but taught by Nash and Edgecombe County 4-H. As part of the mini citizen's academy, youth learned about county government and visited several Nash County departments, including finance, human resources and public utilities. More ...

STORY TIME
The Town of Nashville Parks and Recreation Department's Sally Jones recently brought her horse Dozer to share in Harold D. Cooley's Story Time. Pictured rubbing Dozer is Cooley Library Storyteller Sharon Maxwell, who told stories and led children in various activities after their visit with Dozer. More ...

Nash-Rocky Mount CTE department hosts roundtable discussions
Nash-Rocky Mount Public School System's CTE Department recently hosted roundtable discussions with area business and economic development leaders at the Carolinas Gateway Technology Center.
Pamela Lewis, Career Technical Education (CTE) Director, explained to those in attendance the wide variety of curriculum offered to students to prepare them to be successful citizens, workers and leaders in a global economy. More ...

Builders Club
The Rocky Mount Kiwanis Club recently celebrated the charter of the new Builders Club at Red Oak Middle School. Pictured (L-R) is: Edwards Middle School Principal Chris Sivills, Red Oak Advisor Allison Williams with South Nash Middle Assistant Principal Denise Warner and Mary Jo Karner, who is the advisor for the recently chartered Valentine Community Builders Club at Nash Central Middle School. More ...

Oak Level Ruritans honor Red Oak, Coopers Scouts
The Oak Level Ruritan Club honored Scouts from Red Oak Troop 16 and Coopers Troop 37 during their monthly meeting on June 25.
Oak Level Ruritan Club President David Briggs presented both troops with certificates of appreciation as well as $250 to each troop to say thanks for all their hard work. More ...

RED OAK NEWS
Congratulations to George and Marilyn Boone in the birth of their new grandson, William Anderson Bemisderfer! Proud parents are Jake and Jennifer Bemisderfer. Will also has brother, Ben.
Women in Action met Tuesday, July 10 at Red Oak Baptist Church. More ...
SUZY PEARCE
PEACHTREE COMMUNITY NEWS
On a beautiful, but sultry morning Peachtree folks gathered for worship. The topic of Pastor Whitehouse's sermon was "WATCH!" It was based on Matthew 25: 1-13 and was a parable told by Jesus. It was about ten maidens who were awaiting the arrival of a bridegroom. Their neglect of being totally prepared caused them to miss out on the big event. More ...
BARBARA HARDISON
BEULAH COMMUNITY NEWS
Sunday School began Sunday morning at 9:45, followed by church service at 10:45 at Beulah Church of Christ. The Praise Team participants were Chris Matchem, Bre Matchem, Steve Wheeler and Chloe Bailey. Special music (solo) was brought to us by Chris Matchem.
Men at the table Sunday were Mickey Matthews, Steve Wheeler, James Proctor and Jim Walker. More ...
WILMA ENROUGHTY
MOUNT ZION FWB CHURCH NEWS
Robert Tyner welcomed everyone to Sunday School. We had 71 members present and one visitor. Welcome everyone. Most of the absentees have gone to White Lake. Caleb Whitford is home and going to Bryant Aldridge Rehabilitation Center as an outpatient for his therapy. He and his family have gone to Wake Lake for vacation this week. More ...
ROSALENE BASS
MILITARY NEWS
Air Force Airman Cameron B. Robinson graduated from basic military training at Lackland Air Force Base, San Antonio, Texas.
The airman completed an intensive, eight-week program that included training in military discipline and studies, Air Force core values, physical fitness, and basic warfare principles and skills. More ...

UDC raises money to repair confederate monument
Members of the Bethel Heroes 636, which is the local chapter of the United Daughters of Confederacy, celebrated a dream come true on July 5.
About 10 years ago, it was realized that the local Confederate monument, located in Battlefield Park, was in need of repair. More ...

NEW LIONS
Four new members recently joined the Lions den at the Nashville Lions Club. PIctured (L-R) is Steve & Betty Bradley, Judy Stallings, Linda Funkhauser and Nashville Lion's CLub President, Mary Boehm. More ...

Nash County Blood Drives for July 2012
Wednesday, July 18 from 1:30 until 6 p.m. at Sunset Avenue Baptist Church, 3732 Sunset Avenue, Rocky Mount
Wednesday, July 18 from 1:30 until 6:30 p.m. at First United Methodist Church, 100 S. Church Street, Rocky Mount More ...

Local Les Gemmes chapter starts mentoring program
The Tar River Chapter of Les Gemmes, Inc., recently initiated the Jewels Girls Mentoring Program. This unique program is designed to positively influence young ladies between the ages of 11-15.
Young ladies involved in the program will concentrate on formulating leadership skills, and developing self-esteem, through health and wellness and community service activities.
More ...

Nash-Rocky Mount Public Schools honors retirees
Nash-Rocky Mount Public Schools honored 94 retirees with an appreciation luncheon at the Gateway Centre to celebrate and to honor each retiree for 2302 years of combined service in education. Retirees were treated to entertainment by the S. C. Baskerville School Chorus, led by music teacher Joan Vick.
More ...

RMA student earns scholarship
Rising senior Will Adams, son of Randy and Sally Adams, has been awarded the Robert F. Sykes, Jr., Scholarship at Rocky Mount Academy. This scholarship is awarded annually to an Upper School student at RMA who exhibits a potential for math excellence. The scholarship, valued at $1000, was established in 1997 in memory of a beloved RMA math teacher and athletic coach, the late Bob Sykes. More ...

July 4th Celebration
West Mount Ruritan Club recently held its annual July 4th Celebration to recognize the community senior citizens, veterans, firefighters, EMS personnel and law enforcement. During the program scholarships were presented to three students. More ...

Local students earn degrees from ASU
Nash County residents are among those who received degrees at Appalachian State University. A total of 343 graduate students and 1774 undergraduate students received degrees during ceremonies held in May.
Those receiving degrees include Cierra Brooke Kyles, of Middlesex, who received a Bachelor of Science Degree in Special Education and Abby Kathleen Barnes, of Rocky Mount who received a Bachelor Of Science in Communication Disorders. Barnes also graduated Summa Cum Laude. More ...

Time moves quickly, good times or not
I walked into the classroom, about 10 minutes early, and saw all of my new classmates sitting around a table so long, it could accommodate 18 people and an instructor. There were just two seats left: one right next to the professor, and one butted up right next to it.
I made my way to the end, and pulled out the seat next to a young guy in his late twenties. He looked up at me, and I had misgivings about sitting so close to a stranger. I did feel an explanation was in order. More ...
Mike Brantley
Annual Youth Day is this Saturday!
If you have kids, you live in Nashville and you'll be around this Saturday, you should make plans to attend Nashville's Athletic Youth Day.
The event is in its seventh year and was initially started by Lena Sessoms and the Brooklyn Community Watch organization because there was a need for something for youth to do during the summer months. More ...
Amanda Clark
Don't always believe what you hear
I found a $100 bill taped to the bottom of my plate while visiting the Nashville Exchange last week!
Well actually –– I only found a penny –– and I really found it on the floor in my office at The Graphic. This is an example of how far stretched and untrue a recent rumor has circulated around town about The Nashville Exchange. More ...
Jo Anne Cooper
Backward Glances
CALENDAR SALE –– Ernie Wooten (right) of Nashville Drug Co. purchases a birthday caledar from Nashville Business and Professional Women's Club members Betty Jean Sullivan (left) and Dot Morris. This photo was originally published in The Graphic July 31, 1975. More ...

Reader comments on North Carolina fracking debate
The debate within North Carolina about fracking has caused me to wonder, "Are we really using the earth as God intended? Are we using the earth to the best benefit of mankind?"
It is my belief that God created this earth for mankind's use. He placed man upon this earth at the top of the chain of all creatures. More ...
Letters to the Editor:
Nash County Animal Friends' Notebook
Common sense is defined by Merriam-Webster as, "sound and prudent judgment based on a simple perception of the situation or facts." Thus, "common sense" (in this view) equates to the knowledge and experience which most people already have, or which the person using the term believes that they do or should have. The Cambridge Dictionary defines it as, "the basic level of practical knowledge and judgment that we all need to help us live in a reasonable and safe way." (from Wikipedia) More ...
Carol Vierela, Nash County Animal Friends

MAKING HER MARK FOR BCC. Catherine Coats heads toward the finish line for Birchwood Country Club during last Thursday afternoon's swim meet against Roanoke Valley and host Benvenue in Rocky Mount.

SEASON WINDS DOWN
ROCKY MOUNT -- Only one regular season date remains following last Thursday's intense action in the Nash-Halifax Swim League.
Birchwood was able to secure the No. 2 position as part of a tri-meet against Roanoke Valley and host Benvenue Country Club. More ...
Staff Reports
Nash Rec Edged By Rival
ROCKY MOUNT -- Long-time foes Westridge and Nash Rec tangled in the pool last Thursday for a down-to-the-wire thriller in Nash-Halifax Swim League action.
In an outcome that literally wasn't determined until the last few events, Westridge secured a 428-416 decision over NRST. More ...
Staff Reports
Joyner to return for next year
GREENVILLE -- Following the July 13th signing deadline for all 2012 Major League First Year Player Draftees, left-handed pitcher Tyler Joyner is returning the East Carolina University for his senior season in 2013.
The Red Oak native and Northern Nash High School alum, who was selected in the 35th round (pick 1,063) by the Kansas City Royals, is the lone ECU selection returning to the Pirates following the MLB Draft in June. More ...
Staff Reports

KHALIL WITH THE CLOUT. Post 58 standout Khalil Macklin rips an offering during last weekend's American Legion playoff action. (Photo Submitted)

Post 58 In Playoffs
ROCKY MOUNT -- Rocky Mount Coleman-Pitt Post 58 found a lousy time to go into a hitting slump.
It was in a 7-0 hole to Pitt County 39 in the first game of the second round of the Area I East playoffs Monday evening at Gryphon Stadium.
Unfortunately, it was a hole Post 58 just could not climb out of. Pitt County claimed an 11-6 win and is in the driver's seat going into game 2 at Pitt Community College Tuesday evening. More ...
CHARLES ALSTON, Graphic Correspondent
Mudcats crack Keys
FREDERICK, MD. -- The Carolina Mudcats cracked a pair of firsts in a big 10-6 conquest over the Frederick Keys on Sunday night at Harry Grove Stadium in a Class A Carolina League baseball showdown.
The victory means a split of the four-game series at Frederick.
Carlos Moncrief powered the Mudcats' first grand slam of 2012 out to left for a 5-0 lead in the first inning. More ...
Staff Reports
Nash County represented at E-W Games
GREENSBORO -- Nash County's representatives in Monday night's two N.C. Coaches Association East-West All-Star Basketball Games did the best they could.
But it was enough to help bring victories home for the men's or women's East squads.
In Monday's opening game, the East had its moments early, but superior size up front ended up bringing the West an 82-65 victory. More ...
CHARLES ALSTON, Graphic Correspondent
ALBERT "AL" FRASER WATSON
Albert "Al" Fraser Watson, 81, passed away Saturday July 14, 2012. He was born February 28, 1931 in Dedham, Massachusetts. Al was the son of the late Albert Fraser Watson and Ann Kwast Bergen, both of Massachusetts. More ...

HOWARD KENT HOGGARD
Howard Kent Hoggard, 57, passed away Thursday July 12, 2012. He was born February 23, 1955 in Richmond County to the late Barry and Marie Hoggard. More ...

COLEEN "PAT" MYERS
Coleen "Pat" Myers, 83, passed away Tuesday July 10, 2012. She was born July 2, 1929. Pat is the daughter of the late David Clinton and Nancy Eva Brown Cook. She was preceded in death by her husband of 63 years Frank Ebert Myers, Sr. and three brothers. More ...

RALPH WATSON WALLACE SR.
ROCKY MOUNT - Ralph Watson Wallace, 92, died on July 14, 2012. He was born in Raleigh on August 27, 1919 to John William Wallace and Jannie Cherry. He was preceded in death by his first wife, Louise Rowland Wallace and siblings, Lewis, William and Julia. More ...

SHELLEY COMMODORE SETTLEMYRE
ROCKY MOUNT - Shelley Commodore Settlemyre, Jr., age 77, passed away on July 13, 2012 in Rocky Mount. He was born December 19, 1934 in Catawba County. More ...

DAISY BRITTON JAMES
Daisy Britton James, age 76, passed away Thursday, July 12, 2012. Born in Salters, SC on February 26, 1936, she was the daughter of the late William H. Britton and Letha B. Britton. She was also preceded in death by her son, Neil James; brother, Bill Britton; and sisters, Margaret Buckner and Mildred Barrett. More ...

SARAH BEATRICE POWELL
ROCKY MOUNT ––Sarah Beatrice Powell, 76, of Rocky Mount, died on Sunday, July 8, 2012 at Nash General Hospital in Rocky Mount. More ...