Subscribe/Access
Advertisements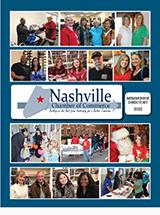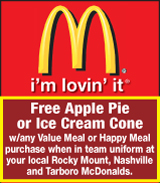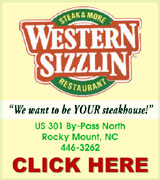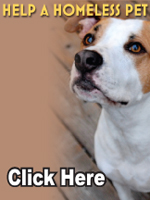 Sections
Member Options
Time moves quickly, good times or not
I walked into the classroom, about 10 minutes early, and saw all of my new classmates sitting around a table so long, it could accommodate 18 people and an instructor. There were just two seats left: one right next to the professor, and one butted up right next to it.

I made my way to the end, and pulled out the seat next to a young guy in his late twenties. He looked up at me, and I had misgivings about sitting so close to a stranger. I did feel an explanation was in order.

I quickly rolled the chair back in place, and took my seat next to the professor. As I did so, I said my first words in graduate school.

"Hey, no offense man, but maybe a buffer zone of one seat is a good idea."

He immediately laughed, cutting the tension right out of what, time would prove, could be quite an, uh, sensitive campus. When I glanced at the professor, he quickly looked down, and over his reading glasses, with a smile on his face.

In short order, the young man I spoke to — I'll call him B. here — became my best friend in grad school, and I would end up being the grad assistant to the professor. Today, I count him as a great friend and mentor.

That night, the time ahead of me to complete a master's degree in English seemed like a long, long road. One I had no idea how to navigate, and one that provided enough doubts about falling on my face to keep me sharp and focused. Well, as focused as I can be, anyway.

Sunday night, I meet B. for dinner to celebrate his new job. He'll be working for an aerospace company located out of state. We had every class together but one during my 18 months at ECU, and that road that seemed so long, ended up being nothing more than a blink, something you might do during a ballgame and miss a SportsCenter highlight that is shown for years.

It didn't seem short those nights I was up until 2 a.m. writing 2,500 word papers or reading 16 novels in 14 weeks. It didn't seem short having the one online course where I had to make Internet posts by a certain hour everyday, even when the system seemed to not be working right (FYI: the person who invented Moodle should go to prison). It didn't seem short when I was driving 50 miles one way, four days a week, and then having to ride a Greenville city bus for another 20 minutes from where I had to park.

I realize many of these things may have been heightened by the length of time that took place between my undergrad degree and finally listening to the advice of those around me. It is easy to say, "I should have done it sooner." But the problem is, life gets in the way sometimes, and the next thing you know, you're wondering where your twenties and thirties went.

I mentioned this to my advisor one day, at a particularly low point. He's a brilliant guy and an incredible editor.

"Well, you know it's easy to say stuff like that," he said. "But you're here now and you won't be here long, it'll be over real soon. So, you get what you can and move on. Those years you say you should have been here, well, they gave you something to write about."

That time also made me a better student, that's for sure. Of course, unlike an undergraduate degree, it also makes a difference when you're only taking classes on subjects you love. It almost makes me think that here in America, maybe we have it backwards. Maybe we'd have more successful students if you studied what you love on the "front end" of your education.

I graduated just over two months ago. While I learned so much, from a time perspective, it was almost like it didn't happen. It was that fast. One day, you're looking a seat, hoping you're not the crazy old person in class, and the next minute, you're putting on a cap and gown.

Which was why Sunday was so fun. We swapped a few stories, and talked about our time in school and the things we wrote about and some of the odd folks we ran across. B. is really just starting out in life, still a sliver of his twenties left, moving to a new town and a new life and a new job. An enviable menu awaits him, and he probably thinks it all can't happen fast enough. I was that way.

He's a great guy and it will all come in time for him. He will see in just a few years that time really does accelerate as you notch years on your belt. There is nothing anyone can do to slow it down, but really, that's not the point.

It's what happens during that time, the "something" you get to write about that counts. He's a smart guy and he gets it.

But sometimes, we all need a reminder.
Printer-friendly format
---
---