Subscribe/Access
Advertisements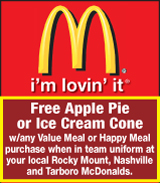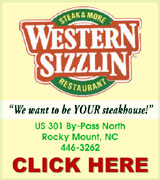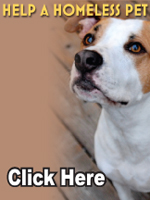 Sections
Member Options
Back
Hospital may employ area physicians
The Nash Health Care Systems Board of Commissioners approved a memorandum of understanding (MOU) that prepares the system for a relationship with Universal Health Systems to provide management and employment services for area physician practices.
Nash Health Care Systems CEO Larry Chewning presented the MOU to board members at their regular meeting on August 4. More ...
Amanda Clark, Graphic Staff Writer
Nashville feels tremors from VA earthquake
Tremors from a Virginia earthquake were felt as far away as Nashville on Tuesday afternoon.
The earthquake reportedly happened around 2 p.m. just outside of Mineral, Virginia. The U.S. Geological Survey reported the earthquake was a 5.9 magnitude.
Nash County Emergency Services Director Brian Brantley said he was sitting in his office when the tremors started. More ...
Amanda Clark, Graphic Staff Writer

STORM DAMAGE – Lighting struck the steeple at the Greater St. Delight Baptist Church on Red Bud Road during Sunday's heavy rain storm. (Photo by Bob Bartosz)

Storm causes fire, damage
A severe lightning storm made its way through Nash County on Sunday night, striking a church steeple and a few homes.
Nash County EMS Director Brian Brantley said the storm brought down several trees and power lines in addition to the lightning strikes. However, Brantley said the weather service is not reporting any tornadoes in the area. More ...
Amanda Clark, Graphic Staff Writer
School board mulls new district lines
Every 10 years, school board districts are reviewed in comparison with new census data. Adam Mitchell, of Tharrington Smith Attorneys at Law, explained to the Nash-Rocky Mount Schools (NRMS) board at their meeting Monday night that according to the 2010 census, NRMS board district lines must be redrawn.
The need to redistrict is not directly a constitutional requirement, he said, but a notion developed through case law over time called "one person, one vote." More ...
Michele A. Cruz, Graphic Correspondent
Bailey house fire under investigation
A Bailey home was destroyed by fire last week and the Nash County Fire Marshal's Office is still working to determine the cause.
Chris Bissette, Nash County Fire Marshal, said the call came in around 6:11 p.m. last Tuesday night, August 16 on Eatmon Road in Bailey. A neighbor saw smoke and flames coming from the home and called 911. More ...
Amanda Clark, Graphic Staff Writer

NOW OPEN! – Tammie Jordan smiles while Nashville Town Council Member and Mayor Pro Tem Charles Taylor cuts the ribbon at her new hair shop in Nashville.

Nashville Chamber, town welcomes new business
Tammie Jordan is following in her mother's footsteps.
The Nashville resident celebrated the opening of her hair shop, Tammie Jo's Hair Shop, last Tuesday morning. Nashville's Chamber of Commerce hosted a ribbon cutting for the new business, which opened around three weeks ago. More ...
Amanda Clark, Graphic Staff Writer
Nash approves joint plan to rebrand Twin County region
In a 4-3 vote, Nash County Commissioners agreed to move forward with a visioning and strategic planning process for the Twin County region.
Nash Commissioners delayed approval earlier this month to meet with Rocky Mount Mayor David Combs and City Manager Charles Penny to get more information on the project. The two gave a brief presentation on Monday morning during a recessed meeting. More ...
Amanda Clark, Graphic Staff Writer
Local Boards of Education join forces for strategic plan
The Nash-Rocky Mount and Edgecombe County Boards of Education came together on Monday afternoon to offer their support for a Twin Counties Regional Education Strategic Plan.
Reuben Blackwell, Vice Chair of the Rocky Mount Chamber of Commerce Workforce Preparedness/Education Committee, said the meeting was the first he recalled of the two boards coming together. More ...
Amanda Clark, Graphic Staff Writer
KIWANIS
Dr. Anthony D. Jackson (center), the new superintendent for Nash Rocky Mount Public Schools, began with a rousing welcome and concluded with a standing ovation when he addressed the Kiwanis Club of Rocky Mount on Thursday, September 18. He was hosted by Kiwanis Program Chair Betsy Owens (left) and introduced by Kiwanian Johnny Phillips (right), a former principal at Southern Nash High School. More ...

EMPLOYEE OF THE MONTH
Sylvia White has been selected as Nash County Department of Social Services Employee of the Month for July 2011. Sylvia is employed as a SW Facilitator in Child Protective Services and has worked for the agency for a total of 20 years. She is always pleasant and projects a positive spirit that enhances the morale of those around her. More ...

MILITARY NEWS
Air Force Reserve Airman Stuart A. McCleary graduated from basic military training at Lackland Air Force Base, San Antonio, Texas.
The airman completed an intensive, eight-week program that included training in military discipline and studies, Air Force core values, physical fitness, and basic warfare principles and skills. More ...

NRMS Board hears report on ABC growth
Based on the state's ABCs growth and performance standards, 82 percent of Nash-Rocky Mount Schools (NRMS) met or exceeded proficiency growth goals for 2010-11. This achievement is slightly above the state average of 81.4 percent, Dr. Connie Luper, assitant superintendent, reported to the board at their meeting Monday night. More ...
Michele A. Cruz, Graphic Correspondent
4-H hosts Art, Drama Camp
Nash County 4-H hosted a Art and Drama Camp at the Nash County Agricultural Center. The camp concluded with a talent show and two plays, performed by camp participants. Pictured above (L-R), Elizabeth Silver, Charlie Rooks and Peyton Roughton perform Snow White in the Outback. More ...


Wanda Bunn

Nashville resident honored at State 4-H Horse Show
Wanda Bunn was honored in July for her service to 4-H at the State 4-H Horse Show, which was held in her honor.
The show was July 6 through 10 at the Governor James B. Hunt Jr. Horse Complex in Williamston.
Bunn was honored with the Outstanding Service Award. She also received a belt buckle. More ...
Amanda Clark, Graphic Staff Writer
ENGAGED
Mr. Frederick Page and Ms. Kimberly Page, both of Rocky Mount announce the engagement of their daughter, Jessica Loren Page to Kyle Alan Boeser, the son of Mr. and Mrs. Alan and Laurie Boeser of Edwardsville Ill. The wedding will take place August 27, 2011 at historic Stonewall Manor. More ...

Universal Health Care of Nashville treats residents to Vegas Day
Universal Health Care of Nashville just took its residents on a trip to Vegas last Tuesday and residents didn't even have to leave Nashville.
That's because Vegas was brought to them.
Brian Autry, Activities Director, said the trip was one of many residents will take. More ...
Amanda Clark, Graphic Staff Writer
Wayne Community College graduates
Nash County residents were among the more than 550 people who graduated from Wayne Community College in May, one of the largest classes in the college's 50-year-plus history.
During the May 11 ceremony held at Love Temple in Goldsboro, the college recognized 557 individual graduates earning 386 associate degrees, 83 diplomas, and 205 certificates. More ...

Check presented
DeLeon Carter Foundation Chairman, Gus Tulloss, Board member, George Whitaker and the Foundation Trustee, Vince Durham present a check to Martha Daniel on behalf of the Southern Documentary Fund. These funds will help underwrite the documentary film"Miss Nancy Minds Their Manners.". This is a film about important character values and social graces. More ...

McAuliffe receives bachelor's degree in nursing
Yvonne McAuliffe, of Red Oak, recently graduated Magna Cum Laude from Kaplan University with her bachelor's degree in nursing. McAuliffe is originally from Watertown, NY, and she earned her associate's degree in nursing from Nash Community College and has worked at Nash Health Care since 2007. She currently works in the Pediatrics Department of Nash General Hospital. More ...

Nash Community College graduate selected as finalist for State Award
Nash Community College General Educational Development (GED) graduate Gregory Sumler of Rocky Mount was recently selected as the runner up for the statewide Angela Moore Trogdon Student of the Year Award.
The award was established in memory of Angela Moore Trogdon, former Basic Skills/Human Resources Development Director at Randolph Community College and Guilford Technical Community College who lost her battle with breast cancer. More ...

PEACHTREE COMMUNITY NEWS
On Sunday morning, Pastor Whitehouse brought the concluding segment of his sermon titled, "The Only Thing that Matters is Jesus Christ'. It was based on Galatians 5: 1-12. Here Paul is speaking to the Church at Galatia regarding Salvation by Grace. More ...
BARBARA HARDISON
EPHESUS NEWS
Sunday's worship service began with special music by Pam Peele, Terry and Jenny Alford, and Patrick Snipes singing "I Need Thee Every Hour". Rev. Dougald McLaurin's message and scripture was from Psalm 67:1-7, "We are blessed to be a blessing".
More ...
DEBBIE PHILLIPS
RED OAK NEWS
The Women in Action of Red Oak Baptist Church met on Tuesday, Aug. 16 with members and several visitors! Audrey Pearce presented the study and many plans for the coming months were discussed. One event they have planned for Thursday, Sept. 1 at 6:30 PM at the Red Oak Community Building is "Connect...Grow...Act!" More ...
SUZY PEARCE
Word for the week
Some people seem to have tremendous reserves of inner strength. Where do they get it? They may exhort us to look to ourselves for that power, the power of positive thinking, etc.
Real power for living, or I should say, any power for living, comes from without. It comes from God. More ...
DENNIS PRUTOW
NCC receives $200,000 grant from Golden Leaf
Nash Community College is the recent recipient of a $200,000 Golden LEAF grant that will fund the purchase of equipment for its Computer-Integrated Machining Technology and Electrical/Electronics Technology programs. More ...

KEY CLUB SUMMIT
Student leaders from eight area high schools met for the annual Rocky Mount Area Kiwanis Key Club Summit on August 11 in Benvenue Country Club. Delegates from Rocky Mount High School, Northern Nash High School, Nash Central High School, Southern Nash High School, Early College High School, W. L. Greene, Rocky Mount Academy and Rocky Mount Prep discussed Kiwanis recognition programs including Student of the Week, Senior Jump, Key Leader Weekend, and Merit Scholarships. More ...

Certificate of appreciation
Lion Paul Shaw received a certificate of appreciation on July 23 at Nash Community College from Sid Scruggs, President, Lions International, for guiding District J to second place out of eight districts in North Carolina. More ...

NC Wesleyan, Montreat College partner for graduate programs
Montreat College and North Carolina Wesleyan College are pleased to announce a partnership that will add two graduate programs designed specifically to meet the needs of working adults who want to pursue advanced degrees in the area of business or elementary education.
More ...

Locals graduate from Virginia Tech
A Spring Hope resident was among those honored at Virginia Tech's Spring Commencement Ceremony, held May 13 in Lane Stadium.
Approximately 5,000 bachelor's degree, master's degree, and Ph.D. candidates along with their families and friends attended the on-campus ceremony presided by Virginia Tech President Charles W. Steger. More ...

Goodbye to an old and faithful television
I know you can't read this, due to you being a television, and in fact, now a dead television, but this is how I deal with loss. I write about it.
It was sad the day I came home and got the news. Holly, your faithful friend of 11 years, said a red light was blinking and nothing was happening. I did not panic, thinking you simply needed a reset. After all, you'd survived hurricanes, tornadoes, power surges, lightning strikes – one tough TV. More ...
Mike Brantley
They raised the debt ceiling
On August 2, 2011 our elected officials made the decision to raise the debt ceiling, and in doing so, they have shown themselves to be in an idiotic state of mind, in which they are showing complete lack of thought or common sense. More ...
Letters to the Editor:
Nashville Free animal ads are not a solution
I would like to remind those who are constantly putting ads in the newspapers and online for "free puppies, kittens or any other living creature, that there are ways to prevent all those unwanted furbabies. Everyday I see someone has put an ad in the papers to give away animals. There are so many reasons not to do this. More ...
Letters to the Editor:
Backward Glances
NORTHERN NASH WINNERS – C.E. Jones (left) bricklaying instructor at Northern Nash High School in 1973 and district 3A chairman, congratulates three of the winners of a bricklaying contest. From left to right are Andrew Evans, Sammy Drewery and Marvin Hunt. A similar photo originally published April 5, 1973 in The Graphic. More ...
A PICTORIAL LOOK INTO THE PAST
Nash County Animal Friends' Notebook
This letter was sent to Mr. Hill and Mr. Hunt on Sunday night.
NCAF has a meeting with them on Wednesday to discuss Volunteer Guidelines.
Stay TUNED…. More ...
Carol Vierela, Nash County Animal Friends

IT'S COLLISION TIME. (L to R) Southern Nash's Jason Brannan and Bunn's Dane Norris try to gain possession during last Thursday afternoon's boys soccer event, which was claimed by the host Wildcats.

A Close Opener
BUNN -- Given the back-and-forth nature of the match, it was almost a given that the winner of last Thursday's Bunn-Southern Nash boys soccer event would be determined by a single quick dose of heroics.
For Bunn, that magic came courtesy of Dionisio Lugo, who took a long pass from Dane Norris up the right side and sent a low-left shot into the goal with 12 minutes left to give the Wildcats a 3-2 decision over the Firebirds in a non-league matchup at the BHS Soccer Complex. More ...
GEOFF NEVILLE, Graphic Sportswriter

NC'S TREMENDOUS TANDEM. Nash Central quarterback Jalen Hendricks (center) prepares to hand the ball off to fullback Greg Arrington during Monday's high school football showdown at The Dawg Pound.

A CENTRAL SHOCKER
ROCKY MOUNT -- Coming in, members of the Nash Central coaching staff quietly -- but confidently -- felt like the Bulldogs could move the football against tradition-rich Tarboro.
It wasn't an assessment shared by everyone, as Tarboro entered Monday's football contest as a prohibitive favorite. More ...
GEOFF NEVILLE, Graphic Sportswriter

NET MEETING. (L to R) Franklinton's Tamara Williams and Southern Nash's Tori Parker go up for a ball during last Wednesday's non-conference volleyball contest at the SNHS Gymnasium in Stanhope.

SN Swept In Three
STANHOPE -- Franklinton's much-anticipated volleyball season got off to a bang -- literally -- during last Wednesday's campaign opener on the road against the Southern Nash Ladybirds.
Using lethal power from both the service stripe and the net, the Lady Rams cruised to a three-game sweep at the historic SNHS Gymnasium. More ...
GEOFF NEVILLE, Times Sportswriter
Southern wins over Panthers
STANHOPE -- Southern Nash picked up its first boys soccer victory of the season on Monday by defeating North Johnston by a 4-2 margin at the SNHS Soccer Complex.
Moises Gonzalez delivered a trio of goals for SN, two of which came courtesy of penalty kicks. Lawrence Sandifer added Southern's fourth and final goal to provide some insurance. More ...
Staff Reports

TARGET PRACTICE. Northern Nash quarterback Kendrick Richardson (9) throws a pass during Monday night's home football game against Wilson Beddingfield.

NN's Offense Struggles
RED OAK -- With Northern Nash's season opener with Wilson Beddingfield pushed ahead to Monday due to lightning and rain last Friday, a little lightning on the field wouldn't have been out of order for the Knights.
But the Bruins would have none of that.
Beddingfield allowed the Knights just 83 yards of total offense in registering a 13-3 win over Northern Nash at Death Valley. More ...
CHARLES ALSTON, Graphic Correspondent
HIGH SCHOOL GRID SCORES
NASH COUNTY -- Listed are results from Week One of the North Carolina High School Athletic Association football season: More ...
Staff Reports
Big night at Co. Line
ELM CITY -- After losing out to Mother Nature two weekends ago, staff, drivers, crews and fans filed into County Line Raceway last Saturday for a night sure to be packed full of hot racing action.
The first feature, the Super Stock 4 cylinder division, would have teammates Andy Ross and Kent Wright on the front row. More ...
Staff Reports
MOISES MAKES HIS MARK
Southern Nash's Moises Gonzalez (left) speeds through the midfield during last Thursday's road soccer showdown against the Bunn Wildcats. More ...

RMHS shuts out Bunn
BUNN -- It rained on Bunn's season-opening football parade last Friday night.
Again and again and again.
The Wildcats seemed to have problems with the poor weather last Friday -- and the talented Rocky Mount Gryphons didn't help matters, either. More ...
GEOFF NEVILLE, Graphic Sportswriter
Mudcats collect a home victory
ZEBULON -- James Avery and Tim Gustafson combined on Carolina's first shutout in over two months, dealing a 2-0 defeat over the Jacksonville Suns at Five County Stadium on Sunday night in a Class AA Southern League baseball event. More ...
Staff Reports
HANG ON
Nash Central's Greg Arrington (center) hangs on to the football while being tackled during the Bulldogs' home victory Monday night against traditional gridiron power Tarboro. More ...

MYRTLE WINSTEAD JOYNER
Myrtle Winstead Joyner, age 81, passed away Wednesday, August 17, 2011. Born in Rocky Mount July 25, 1930, the daughter of the late Selby Curtis Winstead and Ruth Daughtridge Winstead, she married Jesse L. Joyner in August 1951. They enjoyed their life together until his death in 1986. More ...

CHARLES RANDOLPH TYSON
Charles Randolph Tyson, age 82, passed away Thursday, August 18, 2011. Born in Nash County on April 06, 1929, he was the son of the late Charlie Richard Tyson and Mamie Layton Tyson. He was also preceded in death by his wife, Barbara S. Tyson; son, Charles Paul Tyson; brothers, Lewis Bowden, Willie Tyson, Richard Tyson, Hubert Tyson and Alvin Tyson; and sisters, Bessie Bowden, Mozelle Harrison, Louise B. Moss, Rochelle Tyson and Jonnie Belle Bowden. More ...

ROBERT EDWARD CUMMINGS
Robert Edward Cummings, age 75, passed away at Autumn Care Friday, August 19, 2011. Born in Nash County on January 1, 1936, he was the son of the late Marvin Edward and Viola Walker Cummings. More ...

CHRISTINE TEVEPAUGH GRAY
Christine Tevepaugh Gray, 73, passed away Wednesday August 17, 2011. She was born May 7, 1938 in Horry County, SC to the late Willie Leroy and Versie Wood Tevepaugh. More ...

BEULA MAE BATTLE
ROCKY MOUNT - Beula Mae Battle, 89, died August 14, 2011. Funeral services were held Friday at St. Paul Baptist Church on Winstead Avenue in Rocky Mount at 12 noon. Rev. Dennis Jones officiated. Burial was at Gardens of Gethsemane. More ...

MELVIN EDWARD GRAY
ROCKY MOUNT - Melvin Edward Gray, 78, died August 16, 2011. Funeral services were Tuesday at Barnes Memorial Baptist Church, 12:00 noon. Rev. Basil Williams officiated. Burial was at Unity Cemetery.
More ...

CHESTER MORRIS, JR.
ROCKY MOUNT - Chester Morris, Jr., 57, of Rocky Mount, died on Friday, August 19, 2011, at Nash General Hospital in Rocky Mount. More ...

ROBERT L. HARDY
ROCKY MOUNT – Robert L. Hardy, 64, of Rocky Mount, died on Thursday, August 18, 2011, at Nash General Hospital in Rocky Mount. More ...

MAX RICHARD RUDMINAT
NASHVILLE- Max Richard Rudminat, age 66, passed away Tuesday, August 16, 2011. Born in Libertyville IL on July 4, 1945, he was the son of the late Max Rudminat and Matilda Auge Rudminat. More ...