Subscribe/Access
Advertisements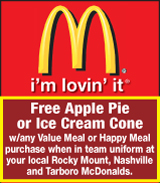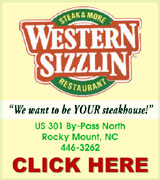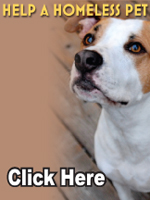 Sections
Member Options
Back
Nashville Elementary one of four to meet AYP
Nashville Elementary School was one of only four Nash-Rocky Mount Schools that met Adequate Yearly Progress (AYP) for the 2010-2011 school year.
All public schools in North Carolina must measure and report AYP as outlined in the federal No Child Left Behind Act. AYP measures the yearly progress of ten different groups of students at the school, district and state levels against a yearly target in reading and mathematics. More ...
Amanda Clark, Graphic Staff Writer
Dr. Liverman announces retirement
Dr. Joseph Liverman recently announced he will be retiring, after 55 years as a family physician in Nashville.
Liverman's last day will be August 31.
Liverman has practiced medicine at Boice Willis in Nashville since December 1956. Prior to that, he served for three and half years as a doctor in the United States Air Force. More ...
Amanda Clark, Graphic Staff Writer

BAND CAMP – Leo Nieves, Director of Bands at Nash Central High School, instructs Makaela Howard during band camp last week at the school.

Nash Central Marching Band to honor 9-11 victims
The Nash Central High School Marching Bulldogs are gearing up for football season and planning to pay tribute to the victims of September 11.
The Marching Bulldogs spent last week participating in band camp, practicing and preparing for their half-time performances. More ...
Amanda Clark, Graphic Staff Writer
Nashville to challenge Census count
The Town of Nashville plans to challenge the recent Census to ensure a subdivision was included in the numbers.
Town Manager Preston Mitchell informed council members of the challenge last Tuesday, during the board's regular meeting. More ...
Amanda Clark, Graphic Staff Writer
Spring Hope seeks hiatus from rec fees
The Town of Spring Hope plans to approach Nash County Commissioners and ask for a three-year break on paying for recreation.
The town pays the county around $7,000 a year to operate its recreation program.
At Spring Hope's regular meeting on Monday night, commissioners discussed instead using that $7,000 for their portion of a park grant the town recently received. More ...
Amanda Clark, Graphic Staff Writer
Police, fire staff receive recognition
Two Nashville Police Officers and 11 Firefighters were recognized by Nashville's Town Council last Tuesday night for their efforts in saving a man's life.
Two certificates of appreciation were presented, one each to the Nashville Fire Department and Nashville Police Department, for their role in resuscitating Sylvester Crudup, who stopped breathing on June 4. More ...
Amanda Clark, Graphic Staff Writer
Brantley's Studio finds its way back home
They say home is where the heart is and Mike Brantley couldn't agree more.
Brantley recently moved his photography business, Brantley's Studio, back to Nashville after a temporary move sent him to Spring Hope.
Brantley said though he enjoyed being in Spring Hope, Nashville has always been home. More ...
Amanda Clark, Graphic Staff Writer
Middlesex man faces drug charges
A Middlesex man was arrested and charged with manufacturing marijuana after authorities discovered plants behind his home.
According to a press release, the Narcotics Division of the Nash County Sheriff's Office received information on Friday from a concerned citizen that there were marijuana plants in a wooded area off of Stone Heritage Road. More ...

Nashville native named Police Officer of Year
Nashville son, Scott Womack, will soon travel to Minneapolis to receive the prestigious American Legion National Police Officer of the Year award. Scott is the son of Larry Womack, commander of American Legion Post 110.
Scott Womack was born in Nashville and graduated from Northern Nash High School in 1995.
More ...
Amelia Harper Graphic Correspondent
Castalia approves junk car ordinance
Castalia Commissioners voted unanimously to approve a new town ordinance regulating the disposition of abandoned and junked motor vehicles within the town limits and its extra-territorial jurisdiction. The move came Tuesday, August 2, during the regular town meeting. All commissioners were present, except for Commissioner Clarence Bender, who missed his fourth consecutive meeting of the town board. More ...
Amelia Harper, Graphic Correspondent
Barton receives honors at national conference
Barton College Phi Beta Lambda students were recognized with top honors at the recent 2011 Phi Beta Lambda National Leadership Conference held in Anaheim, Calif.
Future Business Leaders of America-Phi Beta Lambda (FBLA-PBL), the largest and oldest student business organization, hosted over 1800 college business students and advisers from around the country and the world for its annual conference and the FBLA-PBL Institute for Leaders. More ...

Visit
Representative Jeff Collins has been visiting local restaurants over the past week, to talk with Nash County residents and hear their concerns. Collins started his tour last week and will wrap it up this week, with visits to the Bailey Cafe on Wednesday, Showside Grill and Bakery in Spring Hope on Thursday and Jake's Place in Middlesex on Friday. More ...

Speaking
W. L. Greene Alternative School Principal Gloria Whitley spoke to the Rocky Mount Kiwanis Club during their meeting on August 4. Whitley reviewed the NRMS high school campus at Nashville and shared time with Coordinator Leorita Hankerson, who reviewed the middle school at the Braswell campus in Rocky Mount. More ...

Ready Schools Act supports work of DEPC
U.S. Sens. Kay Hagan (NC) and Sherrod Brown (OH) recently introduced the Ready Schools Act of 2011, a bill aimed at preparing elementary schools to serve all children and builds on the work of the Down East Partnership for Children's (DEPC) Ready Schools Initiative.
More ...

Boys & Girls Club
The Nashville Boys and Girls Club has had a successful summer this year. Seventy-four members attended on the first day of summer programs and the highest average attendance was 85. Pictured, Kepheren Parker and Mikel Thomas play a game of Connect Four during one of the summer programs at the club. More ...

Attend convention
Governor-elect Jim Boehm and lion Mary, of the Nashville Lion's Club, attended the International Convention in Seattle, Washington. There, they had the opportunity to meet with the International President Wing-Kun Tam of Hong Kong, China. Pictured (L-R) is Lion Mary Boehm, International President Wing-Kun Tam and District Governor Jim Boehm. More ...

Howell, Allen wed
Ashley Jo Howell and Brian Christopher Allen were united in marriage on June 11, 2011 at The Leaning Tree in Bailey. The officiating minister for the 6:30 p.m. garden wedding was Dr. Blake Dempsey.
The bride is the daughter of Mr. and Mrs. Marion Franklin Howell, of Nashville.
The groom's parents are Mr. and Mrs. Kenneth Richard Allen of Raleigh. More ...

Thompson graduates with honors from seminary
Jamie Lee Thompson of Kinston graduated with honors in May 2011 with a Master of Divinity degree from Union Presbyterian seminary in Richmond, Va. Jamie is the daughter of Keith and Sandra Thompson of Kinston. She is the granddaughter of Mildred N. Thompson and the late Lester B. Thompson of Nashville and James and Evelyn Finch of Middlesex. More ...

ENGAGED
Dr. Stone Mitchell and Brenda Mask of Knoxville, Tenn. announce the engagement of their daughter, Malia Marie Mask of Atlanta, Ga. to James Douglas Robertson of Atlanta, Ga. He is the son of Doug and Betsey Robertson of Nashville. The wedding will take place on Nov. 12, 2011 in Atlanta, Ga. More ...

MILITARY NEWS
Navy Seaman Recruit Brittany L. Spivey, daughter of Rose M. Taylor of Nashville, and Timothy Pope, of Rocky Mount, recently completed U.S. Navy basic training at Recruit Training Command, Great Lakes, Ill. with honors. More ...

NC 4-H'ers awarded more than $120,000 in scholarships
Students from across the state have received 4-H scholarships from the North Carolina 4-H Development Fund, to attend institutions of higher learning. During the recent State 4-H Congress held in Raleigh, the foundation awarded more than 70 scholarships.
Two Nash County residents are among those receiving scholarships. More ...

Jenkins attends annual Sheriff's Conference
Nash County Sheriff Dick Jenkins recently attended the North Carolina Sheriffs' Association's 89th Annual Training Conference held in Craven County with other sheriffs and law enforcement professionals from across the State.
"Our Annual Training Conference allows North Carolina's sheriffs to discuss their experiences and learn from each other, as well as bring ourselves up-todate on important law enforcement developments. More ...

Ward Drug welcomes new intern
Laura Sides is the newest addition to the pharmacy team at Ward Drug Company in Nashville and will be working during the month of August towards completing her final year of pharmacy school. Laura recently relocated to Nashville from Raleigh/Durham and is a graduate from NC State University, where she majored in Zoology. More ...

MOUNT ZION FWB CHURCH NEWS
Brother Bob Watkins welcomed everyone to Sunday School. We had 98 in attendance. We sang "Happy Birthday" to all those having a birthday in August. A.J. Jones assisted Brother Bob by giving out candy to those with a birthday. Allie Farmer read the Bible verse today. Betsy Coppedge prayed the closing prayer. More ...
ROSALENE BASS
PEACHTREE COMMUNITY NEWS
The Reverend Larry Williams filled the pulpit on Sunday morning, in the absence of Pastor Whitehouse. He brought a message titled "Into the Wide Open Fields". It was based on the verse Psalm 18:19. He stressed that God provides hope and salvation to us when we are down. He surprises us with His love. The special music was a duet by Fay Vick and David May. They sang "Why Me Lord?" Sanctuary flowers were given by Della and Linwood May to the glory of God. More ...
BARBARA HARDISON
EPHESUS NEWS
Our Sunday worship service began with Lynn Cash providing special music as she sang "In the Presence of Jehovah".
Rev. Dougald McLaurin delivered God's message, "Abiding in Christ - Producing Fruit That Remains" from John 15:1-11, and quoting verse 5, "I am the vine; you are the branches. More ...
DEBBIE PHILLIPS
BEULAH COMMUNITY NEWS
We wish to thank all of you for making our fish fry last Friday night a big success. We had a great turn-out. May God bless you all and may you have a good week ahead. We have really enjoyed having our granddaughter, Amanda Enroughty here on a visit from the Marines where she is an MP. Her birthday, and another one of our granddaughters, Brandie Bowden both had a birthday on the 4th of August. More ...
WILMA ENROUGHTY
DISTRICT INSTALLATION
The Lion's Club District 31-J held a banquet on Saturday, July 23 at Nash Community College for its cabinet installation for the 2011-2012 year. As part of the installation, Jim Boehm, of the Nashville Lion's Club was sworn in as District Governor. Pictured (L-R) is the District 31-J Cabinet with their spouses: W.B. Bulluck and wife Mattie, Chris Hardee and wife, Jocelyn, Wrett White and wife Gwen, Mary and Jim Boehm, Donald Street and Ella and Mike Flora. More ...

Cummins donates engines to local community colleges
Cummins Inc. announced recently it is donating three of its ISB MidRange diesel truck engines to area community colleges to provide students with hands-on learning opportunities.
In addition, the Company is giving $5,000 each to three colleges to support their technical training programs. More ...


AIG Director Laura Parrott paints a butterfly on one of hundreds of children who left the Jump Off event with dinosaurs, flowers, tigers and lizards on their faces.

N-RMS celebrates back to school with parents, students
Nash-Rocky Mount Staff celebrated the new school year with thousands of students and parents during the annual Back-to-School Jump Off hosted by the City of Rocky Mount.
Students enjoyed backpacks and school supplies as well as festive music, dancing, information booths and bouncers. Hubbard Elementary School staff shared school supplies with students at their booth. More ...

DOT awards $13.9 contract for widening of Winstead Avenue
N.C. Department of Transportation Secretary Gene Conti has awarded a contract for the widening of 1.6 miles of Winstead Avenue in Rocky Mount from south of Hunter Hill Road to Sunset Avenue.
The $13.9 million contract was awarded to Barnhill Contracting Co. of Tarboro. Work can begin as early as August 29, with final completion scheduled for no later than Oct. 1, 2013. More ...

LOCAL PRODUCE
Each Tuesday until September, fresh produce will be sold in the Nash Community College Betsy B. Currin Child Development Center parking lot. The Down East Partnership for Children has provided a grant in partnership with local farmers to assist the College's Child Development Center in promoting healthy food choices. The produce stand is open from 4-6pm. More ...

DONATION
Reach Out Rocky Mount's 2011 Fun Run for Charities awarded the Nash Community College Foundation $48,295.62 during a ceremony at the Imperial Centre on July 12, 2011. The NCC Foundation received $40,800 in gifts and a $7,495.62 match by Reach Out Rocky Mount. The Foundation will use the funds to assist deserving students with scholarships. More ...

COMPUTER LAB
The Leadership Rocky Mount Class of 2010-2011 donates over $14,000 to Edwards Middle School for a mobile computer laboratory. More ...

C.C. Spaulding Alumni Association receives grant
Wake Electric awarded more than $12,600 in grant monies during the second quarter of 2011 to deserving nonprofit organizations located in counties served by the co-op. These grants were made available through the Operation RoundUp program.
The C.C. Spaulding Alumni Association in Spring Hope received a $1,000 grant. More ...

Nash County student earns UNC scholarship
The University of North Carolina at Chapel Hill awarded approximately $2.8 million in academic merit scholarships for 2011-2012 to 143 first-year students - 128 from North Carolina and 15 from out of state.
A Nash County resident is among those awarded a scholarship. Michaela Rae Thorne, of Rocky Mount, was awarded a Chancellor's Carolina Scolarship. More ...

Leadership Rocky Mount donates funds for computer lab at Edwards Middle
The Leadership Rocky Mount Class of 2010-2011 formed a valuable partnership with Edwards Middle School this past year. Principal Donna Dougherty encouraged the class to consider becoming Backpack Buddies for the students of Edwards. Backpack Buddies provide food for students who may not receive nutritious meals on the weekends when they are away from school. More ...

Family vacations make forever memories
As they say, the summer is slipping away. Or, based on the temperatures, melting away.
At any rate, we've hit that spot on the calendar where the rush for that last trip – one more run at fun – takes place before school starts back and life seems to have a bit more "order." Some folks call that a return to reality. More ...
Mike Brantley
Our little man seems to shed far less tears than his mom and dad!
Time sure does fly when you're not getting any sleep.
The last 10 weeks of my life have been a blur. I went from having a newborn baby to having a 10-week old baby in what seemed like seconds.
Corbin went from being this little tiny person that barely did anything to this little gurgling, drooling, smiling little boy. I'm worried that one day, I'll wake up and he'll be 18. More ...
Amanda Clark
Break the cycle, spay and neuter your pets - adopt from shelters
I'm writing this letter to beg for help. If you really care about animals, we have got to stop these county shelters from using the gas chamber. Most states have turned away from that kind of torture and are humanely putting them to sleep. If you have ever experienced a vet putting an animal to sleep, then you know it's as if the baby just fell asleep. When these counties use the gas chamber, these poor animals suffer greatly. More ...
Letters to the Editor:
Backward Glances
FIRST DAY OF SCHOOL – This photo originally published in The Graphic September 5, 1963. Robin Moss and her teacher, Mrs. Janice J. Barbour, get acquanited as books are distributed. More ...
A PICTORIAL LOOK INTO THE PAST
Nash County Animal Friends' Notebook
The Shelter Manager had to make some hard decisions on Friday. Three very nice dogs died. A friendly little pit mix, a half grown cute shepherd/collie mix and a neutered beautiful chow mix. One of our NCAF Shelter Crew members said she cried for a half hour over that one. She photographed and he was so nice. But we can't save them all! Not without help! More ...
Carol Vierela, Nash County Animal Friends

POINTING THE WAY TOWARD GRID SUCCESS. Nash Central High School assistant football coach Cedric Crudup sends players through a drill during a gridiron practice session last Wednesday on the NCHS campus in Rocky Mount.

NC EXCITEMENT
ROCKY MOUNT -- As last season progressed, opposing defenses continued to get up close and personal with members of the Nash Central High School football squad.
Those defenders packed the line of scrimmage with the intent of stopping Central's high-powered option attack. More ...
GEOFF NEVILLE, Graphic Sportswriter

READY TO RUN. Veteran back Terron Huffman and the Southern Nash Firebirds will take part in a football jamboree this Friday night at Wilson Fike High School.

Birds get ready for jamboree
STANHOPE -- Observers love to look at the return of speedy backs Tracey Coppedge and Terron Huffman -- along with defensive back and North Carolina State University commit Josh Sessoms -- and assume that the Firebirds are once again going to compete for the Big East Conference Championship.
But for SNHS veteran head coach Brian Foster, his club's success will be determined in the interior -- where Foster is undergoing one of his toughest rebuilding projects in recent memory. More ...
GEOFF NEVILLE, Graphic Sportswriter

SNHS SOCCER STANDOUTS. (L to R) Miguel Salazar and Julio Roman are expected to be key performers this season for the Southern Nash High School boys soccer squad, which will be guided by veteran skipper John Matthews.

A Numbers Game For SNHS
STANHOPE -- Check out the pairings for this week's Northern Nash Jamboree, and you'll find out that Southern Nash will be represented by 'A' and 'B' Teams at the annual boys soccer event.
That's because interest in the sport is at an all-time high at Southern Nash, which is coming off a successful campaign that saw the Firebirds reach the Class 3-A State Playoffs under Coach John Matthews. More ...
GEOFF NEVILLE, Graphic Sportswriter
Chicago opens vs. Falcons
CHICAGO, ILL. -- Julius Peppers and the Chicago Bears will kick off the 2011 National Football League campaign on Sept. 11 with a home matchup against the Falcons.
Peppers, a Southern Nash graduated who excelled in football, basketball and track and field during his gloried tenure in Stanhope, will be entering his 10th season in the NFL -- and second with the Bears. More ...
Staff Reports
Teams to make contact
NASH COUNTY -- It's about nine days before opening night of the 2011 high school football season.
So that makes this period Scrimmage Central for the state's high school programs, including those in Nash County.
All four county teams will see its players finally get to hit against someone else over the next four days. And all four are on the road. More ...
CHARLES ALSTON, Graphic Correspondent
NNHS to host soccer jamboree
RED OAK -- Northern Nash High School will host the annual Fighting Knights Boys Soccer Preseason Jamboree, which will be held Thursday at the NNHS Soccer Complex.
Action will begin at 4:30 p.m.
In addition to the home team, other Nash County participants will be Faith Christian, Southern Nash A, Southern Nash B and Nash Central. More ...
Staff Reports
TARGET PRACTICE
Southern Nash High School assistant coach Robbie Kennedy shows off his throwing skills as part of a drill during Monday's football practice session on the SNHS campus. More ...

ON A ROLL FOR SN
A Southern Nash player rolls the ball as part of a drill during a Monday practice session for the Firebirds' football team, which is coached by Brian Foster. SN will take part in the Wilson Fike Scrimmage this Friday beginning at 7 p.m. More ...

Mudcats fall in bottom of ninth
PEARL, MISS. -- Jordan Kreke singled home Cory Harrilchak with the winning run in the last of the ninth to lift Mississippi to a 4-3 victory over Carolina on Sunday night before 1,407 fans at Trustmark Park in a Class AA Southern League baseball matchup.
The game-winning rally started against reliever James Adkins (L, 0-1) with a double to right-center by Harrilchak.
More ...
Staff Reports

Photography by Michele A. Carpenter Cruz

Local photography featured at the Mims Gallery
Photographers Michele Cruz and Brian Fleming kick off the art and entertainment season in the Mims Gallery at Wesleyan's Dunn Center.
Opening the 2011-2012 Season for the Dunn Center's Mims Gallery at NC Wesleyan College is a two person show of photographs titled "In Plain Sight". More ...

The Hackensaw Boys
Nash Arts welcomes The Hackensaw Boys Friday, August 12 at 7:30 p.m. The Hackensaw Boys first began playing their joyful blend of old time tinged music on the streets of Charlottesville, Virginia in the fall of 1999 and have first and foremost been a band of songwriters. Their music, while drawing upon the spirit of the mountains, is sophisticated and in formed by the best elements of punk rock and classic country music. More ...

ROY WILLIS EDWARDS
Roy Willis Edwards, age 84, passed away Thursday, August 04, 2011. Born in Edgecombe County on May 11, 1927, he was the son of the late Raymond Edwards and Mary Lee Bobbitt Edwards. He is also preceded by his sister, Mabel Zboyovsky and brothers, Elmo Edwards and Jimmy Edwards. More ...

NINA RUTH JERNIGAN BAILEY
Nina Ruth Jernigan Bailey, 83, passed away Wednesday, August 03, 2011. She was born in Nash County, February 7, 1928. Nina was the daughter of the late Mack and Vada Jernigan. She was the widow of James Harold Lee Bailey. She was also preceded in death by a brother, Glenn Jernigan and a sister, Helen Jernigan Brantley. More ...

INEZ FREEMAN PROCTOR
Inez Freeman Proctor, 83, passed away, Tuesday, August 2, 2011. She was born March 8, 1928 in Bartow County, Georgia. She was the daughter of the late, Robert and Annie Shelton Freeman. More ...

JOSEPH BATTLE
ROCKY MOUNT – Joseph Battle, 88, of Rocky Mount, died on Wednesday, August 3, 2011, at Hunter Hill Nursing and Rehabilitation Center in Rocky Mount. More ...

FRANCES EVON BATTLE
ROCKY MOUNT – Frances Evon Battle, 64, of Rocky Mount, passed away on Tuesday, August 2, 2011, at Nash General Hospital in Rocky Mount. More ...

JOSEPH WELLINGTON RAYNOR
Joseph Wellington Raynor, 76, passed away, Saturday, August 06, 2011. He was born March 19, 1935 in Nash County to the late Charlie James and Lillian Ramsey Raynor.
More ...

JOHN WAYNE HOWELL
ROCKY MOUNT – John Wayne Howell, 70, passed away Saturday, August 6, 2011. He was born May 3, 1941 in Rocky Mount, son of the late Othoa Griffin Howell and Gladys Williams Howell. More ...

WALTER JAMES WOODCOCK
PINEHURST - Walter James Woodcock of Pinehurst died Saturday, August 6th, 2011. The son of Bruce A. Woodcock Sr. and Floy Peterson Woodcock, Walter was born in Wilmington and relocated to Moore County in 1952. More ...

LONNIE LEE RICKS
ROCKY MOUNT - Mr. Lonnie Lee Ricks, 56, of Rocky Mount, died on Friday, August 5, 2011, at Service League of Greenville in Greenville. More ...

AARON "A.C." STATON
ROCKY MOUNT - Funeral services for Aaron "A.C." Staton, 62, who died on Friday, August 5, 2011 were Tuesday, August 9 at 11 a.m. at Pine Chapel Baptist Church. Burial followed in Gardens of Gethsemane cemetery with Rev. Robert Hedgepeth officiating. More ...

BERTHA LEE JONES
ROCKY MOUNT – Mrs. Bertha Lee Jones, 75, of Rocky Mount, died on Saturday, August 6, 2011, at Nash General Hospital in Rocky Mount. More ...