Subscribe/Access
Advertisements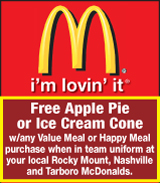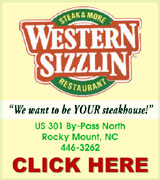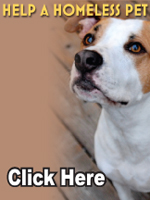 Sections
Member Options
Back
NRMS remains labeled low performing


The Nash-Rocky Mount School System is one of nine districts in the State of North Carolina with over 50 percent of its schools identifying as low-performing schools.
Results of the state's annual School Performance Grade Accountability Measurement were released last week.
For the fifth straight year, the school system remains a low-performing district.

More ...
AMANDA CLARK, GRAPHIC STAFF WRITER

LANGLEY

Town to hire new finance director; Library director to leave


The Town of Nashville is close to hiring a new finance director for the town after the person previously chosen for the job resigned.
The town announced in March it had selected Nashville native Russell Langley, 24, to serve as an Assistant Finance Director under Interim Finance Director Melonie Bryan. The plan was for Bryan to train Langley for the role until he was ready to take over permanently.

More ...
AMANDA CLARK, GRAPHIC STAFF WRITER
Grant enables fire, police to create operations center


Hurricane Dorian didn't pack the punch anticipated for the Nash County region but it did give the Town of Nashville a chance to try out its newest Emergency Operations Center (EOC).
The town's police and fire departments worked together to create the new center, which is located in the joint police/fore complex.

More ...
AMANDA CLARK, GRAPHIC STAFF WRITER
Drive-by shooting leaves child injured
An alleged drive by shooting left a 7 year-old girl with gun shot injuries Thursday evening.
Around 7:30 p.m., the Nash County Sheriff's Office responded to the 2000 block of Old White Oak Road in reference to a drive by shooting that just occurred. When units arrived on scene, they discovered that a 7 year-old female child, who had been in the living room of the home had been shot during the incident.
More ...
Contract awarded for jail security system


A contract was awarded on Monday for security system improvements to the Nash County Detention Center.
Nash County Commissioners agreed to award a contract to Johnson Controls for $182,500.
Jonathan Boone, Director of Public Utilities and Facilities, presented the request for proposals to commissioners on Monday during the board's regular meeting.

More ...
AMANDA CLARK, GRAPHIC STAFF WRITER
My Sister's House to remain operational in Nashville, Tarboro


My Sister's House will soon go back to having two offices, one in Nashville and one in Tarboro.
Emily Lemus, Executive Director for the organization, said the services offered by the Family Justice Center will be discontinued, effective September 30. With that change, My Sister's House will move staff out of the Rocky Mount offices, which housed the Family Justice Center.

More ...
AMANDA CLARK, GRAPHIC STAFF WRITER
Local candidate forum slated for Sept. 24


Nashville's Chamber of Commerce will host a Candidate Forum on September 24 for candidates vying for seats on Nashville's Town Council.
The forum is slated for Tuesday, September 24 at 7 p.m. in Council Chambers at Cooley Library.
Municipal elections will be held for all municipalities except for Rocky Mount on November 5. Rocky Mount will hold a separate election on October 8.

More ...
AMANDA CLARK, GRAPHIC STAFF WRITER
Spring Hope PD investigate arson
Spring Hope Police are investigating an arson at the Spring Hope Community Park.
Police and fire personnel responded to a fire in the bathroom facilities at the Community Park on McLean Street around 12:15 p.m.
The fire was reportedly started in a trash can in the women's restroom, Thomas Gillespie, Recreation Director for Nash County, told Nash County Commissioners on Monday.
More ...

LABEGA
Drug bust nets two arrests
A narcotics investigation led to two men being charged with trafficking heroin.
Members of the Nash County Sheriff's Office Platoon B and the Tar River Regional Drug Task Force were following up on a narcotics investigation on Saturday, August 31 at 2700 N Wesleyan Boulevard, Rocky Mount.
More ...
RMPD charge man with murder
The Rocky Mount Police Department have made an arrest in a homicide that happened last month on Nancys Circle.
The department's Homicide Unit, along with the U.S. Marshall's Task Force, arrested Willie Leevon George, Jr., 30, in Fayetteville on Saturday, September 7.
George was charged with first degree murder for the shooting death of Jamal "Jamie" Nicholson, 26.
More ...
NASHVILLE POLICE REPORTS
INCIDENTS
An uttering a forged instrument was reported on 9/1/19 at Wal-Mart, 1205 Eastern Avenue
An obtaining money/property by false pretense was reported on 9/3/19 at 506 E Park Avenue
More ...
NASH COUNTY SHERIFF'S OFFICE REPORTS
An assault/affray was reported on 8/25/19 at 222 W Washington Street
A breaking and entering was reported on 8/26/19 at 1543 Green Road
A breaking and entering and larceny after a breaking and entering was reported on 8/26/19 at 7300 W Old Spring Hope Road
More ...
Nashville to cancel tower maintenance contract


Nashville's Town Council agreed last week to cancel its water tower maintenance contracts and instead bid the work as needed.
In a memo to council members, Town Manager Randy Lansing said the town has contracts with Utility Service Company, LLC. for annual cleanings, inspections and routine maintenance on its two water towers.

More ...
AMANDA CLARK, GRAPHIC STAFF WRITER
Spring Hope welcomes new police officer


A new police officer has been hired in Spring Hope.
Police Chief Nathan Gant formally presented Officer Nathan Lee Barbour to commissioners and residents Monday night.
Barbour went through Basic Law Enforcement training at Nash Community College.

More ...
KENDRA JONES, GRAPHIC CORRESPONDENT
Nash County Blood Drives for September and October 2019
Friday, September 23 from 3 until 7 p.m. at Bethlehem Baptist Church, 305 S Halifax Road, Rocky Mount
Monday, September 30 from 10:30 a.m. until 2:30 p.m. at Edgecombe Community College, 2009 West Wilson Street, Tarboro
Thursday, October 3 from 3 until 7 p.m. at the Spring Hope Community Building, 104 Community Street, Spring Hope
More ...
It's not a second home


Instead, they were longing for a better country--a heavenly one. Therefore God is not ashamed to be called their God, for he has prepared a city for them." (Hebrews 11:16)
My pastor used the above verse during a sermon last week. Don't tell him, but I drifted off to my years as a teenager as soon as he started reading it. It reminded me of something my granny once told me.

More ...
MIKE RUFFIN
RED OAK NEWS


September is the month of emphasis for North Carolina Missions and the offering. This offering supports many ministries in North Carolina including Disaster Relief, the Medical/Dental ministry, and partnerships around the world. Remember to give .
As Red Oak Baptist Church leads up to the 100 year Celebration of the Sanctuary, Rhonda Frazier shared info about the present time and the current ministries of the church, Sunday School, missions groups, Bible studies, and more available for all ages.

More ...
SUZY PEARCE
Luke's Word for the Week


Greetings Fellow Followers. My apologies for no article last week, Labor Day threw me off and I simply failed to turn it in on time! I ask for your forgiveness on not having one.
We are back on track in our Bible 101 articles. Today, we are moving on from Creation and taking our next step in the Storyline of Scripture, which is the Fall.
For a refresher, here are the six steps: Creation, Fall, Israel, Jesus, Church, Creation.

More ...
LUKE WHITEHEAD
Intersections: God and Life


We need God's guidance for every area of our lives--financial decisions, marriage, business, education, and anything that concerns us. Sometimes we're going in the right direction, but the timing isn't right. God not only knows what we should do, but how and when as well. Some choices may seem fantastic from our perspective, but if they aren't God's will, we will regret them eventually. As Christ's followers, we have the Holy Spirit within us to guide us into all truth.

More ...
CARLYLE HALL
SANDY CROSS NEWS


Sunday 8/25 at Christian Fellowship Church, praise and worship was led by Freedom with the music of Elevation. The morning message was given by Pastor Daniel Parker - "The Revelation Timeline - The Millenial Reign & The New Jerusalem."
The Love Ladies of Kingdom International Church gave out 67 backpacks to Coopers & Williford Schools on 8/21.

More ...
EMILY SILLS
PEACHTREE COMMUNITY NEWS


This past Sunday Peachtree Baptist Church congregation, family, and friends met to worship our Lord.
The sanctuary flower arrangement Sunday was presented to glorify God by Lynn and David Griffin in honor of their son, Josh Griffin, on the occasion of his birthday.

More ...
FRAN BUNN
Marker honors Sanitation Worker Strike of 1978
The 1978 Sanitation Workers Strike was memorialized on Saturday, Sept. 7 at the BTW Community Center in the City of Rocky Mount with a historical highway marker commemorating the time from July 10 to Sept. 25, 1978 when Rocky Mount city sanitation workers led a successful community struggle against racial injustice in defense of co-worker Alexander "Preacher" Evans.
More ...
Football? No thanks, I'll just stand over here


All my rowdy friends won't be coming over tonight.
Or tomorrow, either, and not the weekend.
Part of the reason is that they are in terrible health because they are getting old at a rapid pace. Another part is because they were, in fact, quite rowdy at one time. That stuff has a way of catching up with people.

More ...
Mike Brantley
September 11th is a day I'll never, ever forget


September 11, 2001 marks a day many of us will never forget.
For me, it's the day I grew up.
I had turned 21 years old just a month before the September 11th attacks.
My memory isn't the best and I can't recall a lot but September 11 is one day I'll never forget.

More ...
Amanda Clark
The NFL and free speech


Dear Editor:
Football season is fast approaching and I want to share with you something that continues to irk me. The NFL states that it fully supports free speech and expression by its rank and file and an occasional non-member or two. That is definitely not a true statement.

More ...
LETTERS
It's time to end the war


Dear Editor:
It's time to end the war in Afghanistan. After 18 long years, the country over there may be more stable although it appears that even that modest hope is debatable.
And after we've spent how many billions of dollars fighting?

More ...
LETTERS
Backward Glances


This photo originally published in The Nashville Graphic on August 14, 1969. Mrs. E. T. Bass, Extension secretary at the Agricultural Extension Office in Nashville was pictured checking over a supply of booklets and leaflets on hand from North Carolina State University offering information on farming, gardening and lawns.

More ...
A PICTORIAL LOOK INTO THE PAST

SENIOR VETERAN. Elisabeth Collie returns as one of the top golfers this season in the Big East Conference.

Big East Golfers In Full Swing


ROCKY MOUNT -- Southern Nash senior veteran Elisabeth Collie is considered the favorite to claim the Big East Conference Girls Golf Individual Championship this fall -- and for good reason.
Collie has been a four-year standout for the Ladybirds and is coming off a second-place overall finish last season.

More ...
GEOFF NEVILLE, Graphic Sportswriter

NNHS SETTER ASHLEY BRANTLEY

NNHS SHOWS HEART


RED OAK -- Northern Nash may not have gotten the overall victory, but the Lady Knights certainly showed the ability to respond from adversity during Monday's non-conference volleyball meeting with the SouthWest Edgecombe Lady Cougars.
Northern dropped the first set in heartbreaking fashion, only to claw back in the second set with an impressive performance to even the score.

More ...
GEOFF NEVILLE, Graphic Sportswriter
STILL PERFECT


STANHOPE -- Strange as it may sound, Bunn did the best defensive job on the Southern Nash Firebirds to date this season -- and still allowed 42 points.
That's how potent the Firebirds' offense is as Coach Brian Foster's club had delivered a combined 124 points through two games heading into last Wednesday's backyard rivalry showdown with the Wildcats at historic Firebird Stadium on the SNHS campus.

More ...
Staff Reports
Northern fares well at Invite


RED OAK -- The aftereffects of Hurricane Dorian put a dent in the field at the annual Knights Invitational Cross Country Championships last Saturday.
Due to the poor weather, several schools were unable to commit to the prestigious event, which was hosted by Northern Nash High School at the Red Oak Middle School Course.

More ...
Staff Reports
NN stopped vs. Tarboro


TARBORO -- Due to weather from Hurricane Dorian, Northern Nash and Tarboro had to push their football matchup of 2-0 teams back to last Saturday night.
While both teams looked to start the year 3-0, it was the homestanding Tarboro Vikings who were able to knock off the Knights in a demanding way, taking a 52-6 win over Northern Nash, their third consecutive decision over the Knights.

More ...
CHANCE PUCKETT, Correspondent

NORTHERN NASH'S LISA DEES

Seven In A Row


RED OAK -- Northern Nash's five returning starters this season -- compared to just one for Franklinton -- didn't add up to a hotly contested matchup during Tuesday's Big East Conference girls tennis showdown.
Instead, the homestanding Lady Knights rolled to an impressive 9-0 triumph over the rebuilding Lady Rams at the NNHS Tennis Courts.

More ...
GEOFF NEVILLE, Graphic Sportswriter
Wesleyan opens with a victory


EMORY, VA. -- The North Carolina Wesleyan College football team rallied back from a first-half deficit to take the lead late and steal an overtime 31-24 win over Emory & Henry College (Va.) on the road in the Bishops' season opener last Saturday.
A 25-yard touchdown pass from senior QB Donielle Totten to sophomore WR Tyler Roberts on the first drive in overtime led to a game-sealing interception from senior linebacker Antonio Johnson to upend the Wasps.

More ...
Staff Reports
Wesleyan wins home spike opener


ROCKY MOUNT, -- The North Carolina Wesleyan College Volleyball team pulled away over the final two sets to defeat Piedmont International University (N.C.) in four sets in the Bishops' home opener Tuesday evening.
Wesleyan held the lead for the majority of the first set before taking it 25-23. Then PIU (4-4) rallied from behind to steal the second set from the Lady Bishops 26-24. Wesleyan then pulled away late in the third set to take it 25-20 for the match lead.

More ...
Staff Reports
SPECTACULAR SAVE
Northern Nash's Ashley Brantley digs up a ball during Monday's home volleyball showdown versus the SouthWest Edgecombe Cougars.
More ...
TRUE DETERMINATION
Northern Nash's Logan Joyner dives for a dig attempt during Monday evening's home volleyball matchup against non-conference opponent SouthWest Edgecombe.
More ...