Subscribe/Access
Advertisements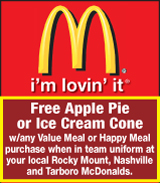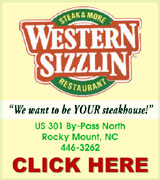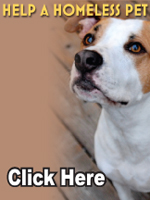 Sections
Member Options
Back
County budget shows no tax increase


Nash County Commissioners were presented with a $90 million budget on Monday.
The proposed budget is $851,000 less than the current fiscal year budget.
County Manager Zee Lamb said the property tax rate is proposed to stay the same at 67 cents, despite the revenue neutral rate being 69.5 cents due to revaluation.

More ...
AMANDA CLARK, GRAPHIC STAFF WRITER
Nashville works to be debt free


The Town of Nashville recently paid off the remaining balance of a $1.38 million loan, leaving its general fund debt free.
Town Manager Henry Raper said the payoff was part of the town's goal of becoming completely debt free and paying for capital purchases up front.
During the 2015-2016 fiscal year, town council voted to pay off the remaining $494,758.73 balance on the police/fire complex.
This year, council members discussed paying off the Cooley Library loan, which still had a $1,164,146.15 balance.

More ...
AMANDA CLARK, GRAPHIC STAFF WRITER

UNICORNS AND PONIES! -- Ellie Whitehead rides the carousel during the Nashville Blooming Festival.

A Bloomin' good time!


Despite forecasts of a messy day that threatened to wash out Nashville's Blooming Festival, the day turned out to be bright and sunny.
Cindy Puckett, one of the organizers for the event, said the weather forecasts did hurt attendance some for this year's event but she was pleased that no rain drops fell on Saturday.
"I was very pleasantly surprised at how many showed up," she said. "(The weather forecast) didn't keep the faithful ones away."

More ...
AMANDA CLARK, GRAPHIC STAFF WRITER
Rescue group seeks sponsors


A Nashville woman was the recipient of a Bloodhound puppy that will be used for search and rescue missions.
Just in Case Bloodhounds out of Virginia recently donated a litter of seven Bloodhound puppies to various police departments. One puppy was donated to the Nash County Sheriff's Office. Two others were donated to members of the Coastal Carolina Search Team.
Donna Ritterpusch, of Nashville, was the recipient of one of the dogs, Denali-Nash.

More ...
AMANDA CLARK, GRAPHIC STAFF WRITER
Cooperative Ext. launches rebranding


A new rebranding effort was recently announced by NC State and NC A&T for the NC Cooperative Extension.
As part of the rebranding, a new logo was rolled out in local Extension centers across the state, as NC State and NC A&T adopted a new marketing strategy to grow awareness and engagement for NC Cooperative Extension.

More ...
AMANDA CLARK, GRAPHIC STAFF WRITER
Nashville Council mulls library leadership options


Nashville Town Council held a special called meeting on Wednesday afternoon to finalize budget preparations.
Discussions were anticipated to include Cooley Library and what to do about the leadership of the library. At a recent budget work session, Town Manager Henry Raper brought forward the idea of not hiring a new Library Director and instead putting those duties under the town's Parks and Recreation Director. The plan also included promoting a library employee to a supervisory position to help oversee the libraries functions.

More ...
AMANDA CLARK, GRAPHIC STAFF WRITER
Nashville Elementary starts phase two of playground


Students at Nashville Elementary School continue to celebrate the school's new playground, as a portion of phase two was installed this past weekend.
Carrie Morningstar, a teacher at Nashville Elementary School who also serves as the chair of the Playground Committee, said half of the money had been raised for phase two and it was decided to go ahead and purchase pieces so that students, particularly fifth graders, could enjoy the new equipment before the end of the school year.

More ...
AMANDA CLARK, GRAPHIC STAFF WRITER

Pictured above is Sgt. Jeffrey Marshmon signing the car.
Sheriff's Office receives special visit during Police Week
The Nash County Sheriff's Office was among several stops for Gary Fogel and Dean Martindill, of Orange Park, Florida, last week as they made their way to Washington, DC in honor of Police Week.
President John F. Kennedy signed a proclamation in 1962 that designated May 15 as Peace Officers Memorial Day and the week in which that date falls as Police Week.
More ...
CATFISH LUNCHEON!
Pictured (L-R), Ed Bissette, Ag Commissioner Steve Troxler and Bobbie Joe Fisher, Chair of the Soil and Water Conservation District Board, talk during the annual luncheon last week at Rose Hill.
More ...
NASHVILLE POLICE REPORTS
INCIDENTS
A possession of drug paraphernalia, possession of heroin and possession of cocaine was reported on 5/8/17 at E US 64 at the 463 mile marker
A larceny after a breaking and entering and breaking and entering a residential was reported on 5/8/17 at 302 E Church Street
A driving while impaired was reported on 5/8/17 on First Street Extension
More ...
NASH COUNTY SHERIFF'S OFFICE REPORTS
A possession of drug paraphernalia was reported on 5/7/17 at Mill Branch and US 301
A misdemeanor larceny was reported on 5/8/17 at 4498 US 264A
A larceny of a license tag was reported on 5/8/17 at 913 Holland Lane
A breaking, entering and larceny was reported on 5/8/17 at 1221 Bend of the River Road
More ...
Flags
Pictured above are the flags donated by Jim Eason flying over the Tar River Flea Market. (Contributed photo)
More ...
NRMS hosts annual Bus Road-E-O


Two dozen bus drivers showed off their driving skills last Thursday at the annual Nash-Rocky Mount School Bus Road-E-O.
Nash-Rocky Mount Schools Transportation Director Binford Sloan the event is held each year to test the skills of bus drivers in what they do each and everyday.
The Nash-Rocky Mount School System operates 134 school busses each day.
Sloan said the competition is voluntary for those wanting to participate.

More ...
AMANDA CLARK, GRAPHIC STAFF WRITER
ENGAGED
Carolyn Ballard Greene, of Nashville and Ravin Carpenter (Retired US Army Major), of Nashville, are pleased to announce their engagement. Greene is the daughter of the late Grace and George Geaniton, of Tarboro. Carpenter is the son of the late Walter and Cleora Carpenter, of Nashville. The couple is planning a wedding at Rock Creek Baptist Church.
More ...

Tri-County Industries President Brenda Cogdell receives a basket from Robin Sanders, PIF Civitan board member and Chair of the Easter Basket Project.
Pay It Forward Civitan hosts party for Tri-County Industries
On Tuesday, April 11th, Pay It Forward Civitan continued their Easter tradition, delivering 65 baskets to Tri-County Industries employees. This is the 7th year PIF members have made their award-winning baskets for local adult and children's groups. This year's recipients were also treated to a party with singing, hugs, laughter and lots of sweets! PIF board member Robin Sanders chaired the Easter Basket project and coordinated with Brenda Cogdell, President of Tri-County Industries.


More ...

Cedar Grove Principal Dr. Tevis Harris (center) assists with a game of tug-of-war between two first grade classes on Monday at the school.

Cedar Grove Elementary Field Day 2017


Cedar Grove Elementary School held its annual Field Day on Monday morning at the school.
Field day was originally planned for Friday, May 12 but postponed due to the weather and moved to Monday, May 15.
Each grade level competed in a variety of outdoor games during the event and finished up with a game of tug-of-war.

More ...
Graphic photos by Amanda Clark

Lucas Moore was hospitalized at the UNC Burn Center ICU with 80 percent of his body burned from a kitchen accident. He was five years old. (Contributed photo)
Eagle Scout gives back to UNC Burn Center
Do you remember where you spent the month of May when you were five years old? For Lucas Moore that is easy -- he spent it in the UNC Burn Center ICU with 80% of his body burned from a kitchen accident. It has been 10 years since that day, and now, over 40 surgeries later, the memories of that event are still with Lucas and his family. Rather than looking at the situation as an insurmountable problem, he embraced his life and found a way to give back to the community that saved his life.
More ...
Nashville Blooming Festival Snap-Shots, 5
Jason Edwards, Nashville Fire Department Batallion Chief, shows off his Walgreens "red nose" while walking in the Blooming Festival Parade. The Red Nose Campaign is aimed at ending child poverty. Walgreens participated in the parade as well as offered "red noses" to other participants.
More ...
Nash County Animal Friends' Notebook


I AM A MOM! This Mother's Day weekend, I spent quite a bit of time bottle feeding 5 kittens that don't know how to drink or eat on their own yet. Their mama was somewhat feral and escaped after the family was brought to the Shelter. They would have died, if someone didn't step up to help. Luckily they are young enough to become tame. If we don't find a Rescue, when they are old enough, they will go back to the Shelter for adoption.

More ...
CAROL VIERELA, NASH COUNTY ANIMAL FRIENDS
Luke's Word for the Week


Happy Easter Friends! Never forget it's still Easter. It's still a celebration that Christ is Risen, death has been defeated, and hell has lost it's sting over those who are covered by the blood of Christ and walking in the power of the Spirit. I pray this day, that you are receiving fresh anointing and being a student of the Word as you walk in newness of life.
It's very easy for me to get distracted.

More ...
LUKE WHITEHEAD
RED OAK NEWS


Women in Action of Red Oak Baptist Church met on Thursday, May 11. They enjoyed a taco supper, missions program, and had made cards to distribute to members of the military.
The Adult 1A Sunday School Class of Red Oak Baptist Church had a successful day at the Blooming Festival in Nashville last weekend. The rain held off on Saturday as business picked up and all the members of the class working the booth had a great time of fellowship, too.

More ...
SUZY PEARCE
Author to host book signing at church literacy event
According to research, 12 to 15 percent of school-aged children in North Carolina have reading problems? Among low income families, the number is likely higher. Children do not outgrow poor reading; 74 percent of poor readers in third grade are still poor readers in ninth grade and the gap widens over time. Studies show that reading helps children develop verbal and listening skills, fosters imagination and learning. Reading can also be fun!
More ...
Nash County Blood Drives May 2017
Thursday, May 18 from 8:30 a.m. until 1 p.m. at Rocky Mount Preparatory School, 3334 Bishop Road, Rocky Mount
Tuesday, May 31 from 2 until 6 p.m. at Arlington Baptist Church, 1500 Bethlehem Road, Rocky Mount
Tuesday, May 31 from 3 until 7 p.m. at Harrison Family YMCA, 1000 Independence Drive, Rocky Mount
More ...
Speaker
Pictured at right, Rotary Club of Rocky Mount President Garry E. Hodges, at left, stands with Ginny Mohrbutter, Executive Director, United Way Tar River Region, at right, who spoke at Doubletree on the many programs and areas that United Way helps with our area.
More ...
Rotary gives books to Red Oak Elementary
The Rocky Mount Rotary Club delivered over 1,000 new books to Red Oak Elementary School on Wednesday, May 10, 2017. The books were donated in support of the NC READS initiative of the North Carolina Department of Public Instruction and will be distributed to students at the beginning of the summer.
NC READS targets reading for preschoolers and children up to grade five, with the goal that every child may have five books to own and read over the summer months.
More ...
SAR presentation
Ms. Charman Pearson, the Social Studies teacher at Tar River Academy in Rocky Mount, invited Halifax Resolves NC SAR Chapter President Ken Wilson to speak to her classes about the significance of the dates on the North Carolina flag. The presentation, entitled "From Mecklenburg to Halifax," was presented to two different groups of students. Pearson (pictured) received a selection of CD/DVD's from the SAR Educational Outreach program along with the SAR American Flag History and Etiquette booklet.
More ...
Membership
Kathy Barkley Parrish, at left recently received membership into the Bethel Heroes 636 Chapter, UDC. She came in under her Great Grandfather, James H. Barkley, Company I, 30th Regiment, North Carolina Infantry, CSA. Presenting her certificate of membership is Margie Parker Brantley, Chapter President, at right.
More ...
SPORTING CLAYS FUNDRAISER
Nash Community College's Foundation and Metalworkers' Club held the college's annual sporting clays event on Friday, March 31 at Rose Hill. Gerald Cox and Kevin Cox chaired the tournament with 14 teams competing. Proceeds support NCC Foundation student scholarships and academic activities.
More ...
Harper named to Dean's List
Andrew Harper, a Sophomore Information Technology major, of Nashville, was among approximately 860 Bob Jones University students named to the Spring 2017 Dean's List.
The Dean's List recognizes students who earn a 3.00-3.74 grade point average during the semester.
More ...
Middlesex Elementary School Honor Rolls
Nash-Rocky Mount Schools has released its Honor Roll lists for the third semester of the 2016-2017 school year.
The following students at Middlesex Elementary School made the A or A/B Honor Roll.
More ...
It really doesn't seem like 10 years ago


While it may seem like it was just yesterday that the nurse was telling the doctor to "hurry up before you miss this," and Kristi was so juiced on epidermal that she suggested "having a couple more before we leave" [imagine a slurring, 80s sitcom drunk voice here], but it was actually 10 years ago that Lowell entered the world.
The boy was in a hurry, and much like now, he had little patience for lollygaggers.

More ...
Mike Brantley
Thankful our festival has so many dedicated volunteers


The predicted weather for this past weekend gave Blooming Festival organizers quite a scare but in the end, the weather turned out to be quite the opposite of what was predicted.
And what a beautiful day Saturday turned out to be!
This year's Blooming Festival was a great event, I thought, even though attendance may have been a bit down.

More ...
Amanda Clark
Backward Glances


50 YEARS - Northern Nash High School's Class of 1967 will celebrate its 50th class reunion this weekend. This was the first graduating class at Northern Nash, consisting of 200 students. The seniors received diplomas in a commencement held June 5, 1967 in the school's gymtorium. Dr. Thomas A Collins, then president of North Carolina Wesleyan College, delivered the commencement address.

More ...
A PICTORIAL LOOK INTO THE PAST

Northern Nash's Malcolm Wade was the Boys Most Valuable Performer at the Big East Conference Track and Field Championships, which were held last Wednesday at Rocky Mount High School.

A HISTORY LESSON


ROCKY MOUNT - Despite its strong history in girls track and field, there was one much-coveted prize that had eluded the Nash Central High School Lady Bulldogs -- a Big East Conference Championship.
Part of that drought can be attributed to the fact that Rocky Mount HS has built a local dynasty in girls track and field that has included 14 consecutive league crowns.

More ...
GEOFF NEVILLE, Graphic Sportswriter

RED OAK COACH JEFF DODRILL

Red Oak Wraps Up XC Season


RED OAK -- One streak began and another ended last Tuesday afternoon for the host Red Oak Middle School Tigers at the annual Tri-County Conference Cross Country Championships.
Red Oak's girls hadn't claimed the league crown since 2013, but ended that drought by taking home the title with 40 points.
The Lady Tigers' low total easily outdistanced second-place Elm City Middle, which compiled 75 points.

More ...
GEOFF NEVILLE, Graphic Sportswriter

ONE BASE TO GO. A Nashville Graphic player races toward home plate to complete a home run during last Saturday's Town of Nashville Youth Sports action.

Nashville campaign continues


NASHVILLE -- Last Saturday provided second-to-last weekend of games in the Town of Nashville's Spring Youth Sports Leagues at Glover Park.
In the ongoing back and forth battle between Highway 55 Diner and Georges BBQ Sauce in softball, George's BBQ Sauce won 9-0 on Saturday.
The team was led by Ke'Asia Joyner as she fought through an early week injury to produce several key hits.
Alasia "AJ" Johnson was stellar behind the plate with Caroline Powell and Hannah Carpenter powering the offense much of the day.

More ...
Staff Reports
Mudcats nab win at home


ZEBULON -- Corey Ray drove in Carlos Belonis from first with walk-off double in the 10th inning as the Carolina Mudcats defeated the visiting Frederick Keys 5-4 at Five County Stadium on Sunday afternoon in a Class A Carolina League baseball event.
Ray was 2-for-5 with three RBI, Belonis was 4-for-4 with two runs and Jake Gatewood extended his hitting streak to 17 straight games in the victory.
Ray's walk-off hit was Carolina's first of the season and it lifted the Mudcats (13-17) into a four game series split with the Keys (16-15).

More ...
Staff Reports
BIG EAST MVP
SPEED TO BURN. Nash Central's Michaela Nelms was the Girls Most Valuable Performer at the Big East Conference Track and Field Championships last Wednesday at the Rocky Mount High School Football Field. Nelms and the Big East Conference's other standouts will be in action this Friday at the Class 3-A East Regional Track and Field Championships. The prestigious meet will be staged at Swansboro High School with field events starting at 11 a.m.
More ...

POLE POSITION. Southern Nash's Hunter Thorne competes in the Boys Pole Vault at last Wednesday's Big East Conference Track and Field Championships at Rocky Mount.

BIG EAST TRACK AND FIELD RESULTS


ROCKY MOUNT -- Listed are the final team scores and top-two finishers in each event from last Wednesday's Big East Conference Track and Field Championships at the Rocky Mount High School Football Field:

More ...
Staff Reports
Pirates drop series versus USF


TAMPA, FLA. -- No. 24-ranked USF scored five runs in the first inning and held on to complete the American Athletic Conference baseball series sweep of East Carolina University, 6-3, Sunday afternoon at the USF Baseball Stadium.
With the win, the Bulls improve to 37-10 overall and 12-6 in league play while the Pirates fall to 24-24 and 4-14.

More ...
Staff Reports
Wesleyan qualifies for tournament


ROCKY MOUNT -- After capturing a ninth straight USA South Tournament crown and NCAA berth back on April 15th, the North Carolina Wesleyan men's tennis team has waited three weeks to learn its fate for the upcoming Division III Tournament. One of 43 teams to make the field, the Battling Bishops are now set to face President's Athletic Conference champion Thomas More this Friday, May 12th, in first round play.

More ...
Staff Reports
A SURE HIT
A.J. Johnson delivers a single during Machine-Pitch Softball action last Saturday at Glover Park.
More ...
FOUL BALL
Ella Marks hits a ball during Town of Nashville Machine-Pitch Softball action last Saturday.
More ...
LET'S BE FRIENDS
(L to R) Memphis Phillippe, a Nashville Graphic player and Brielle Slaughter enjoy a discussion at first base during Town of Nashville T-Ball action last Saturday at Glover Park.
More ...
RUNNING IS ALWAYS BETTER WITH A FRIEND
(L to R) Northern Nash's Mackenzie Proctor and Nash Central's Montana Williams run side-by-side in the Girls 3200 at the Big East Conference Track and Field Championships last Wednesday at Rocky Mount HS.
More ...
SPIVEY'S SUCCESS
Myia Spivey enjoyed a solid performance last Wednesday for Nash Central Lady Bulldogs at the Big East Track and Field Championships.
More ...
NCHS to perform "Beauty and the Beast"
Pictured (L-R) Ethan Bulluck, playing Lumiere, Sarah Phillips, as Mrs. Potts and Elijah Whitley, as the Beast, rehearse a scene from "Beauty and the Beast" on Monday. Nash Central High School will present the musical Thursday, Friday and Sunday at the Imperial Centre in Rocky Mount. The play is directed by Chorus/Drama Teacher Joanna Hale.
More ...

Dr. Kent Lyman
Violin-piano duo to play at Cherry Hill Plantation
Violinist Xi Yang will join pianist Kent Lyman for a performance at Cherry Hill on Sunday, May 21st at 3:00 PM. The collaborators are both professors of music at Meredith College in Raleigh, and have impressed their audiences with individual and joint performances over the past years.
Xi Yang, a native of China, came to the United States at the age of 20, after an impressive history of performance in China from the age of 10.
More ...