Subscribe/Access
Advertisements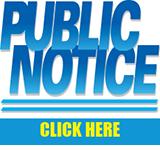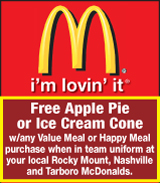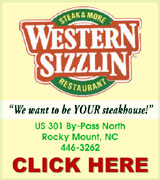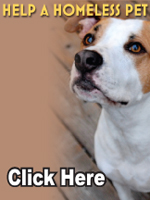 Sections
Member Options
Back
Town considers debt collector
Nashville's Town Council is considering working with a debt collection agency as an alternate method for collections and first on its list to collect; parking tickets.
Town of Nashville staff are proposing a pilot program with Tek Collect on parking violations only. If the program is a success, the town would move on to other debts. More ...
Amanda Clark, Graphic Staff Writer - 1 opinion posted
Town aims for ambulance station
The Town of Nashville is home to Nash County's administrative offices, including Emergency Services. But the closest ambulance is stationed miles away in Momeyer.
Nashville's Town Council hopes that will soon change.
The town has been requesting that an ambulance be stationed in Nashville for years. More ...
Amanda Clark, Graphic Staff Writer
GRAB YOUR HAT AND READ WITH THE CAT!
Nashville Elementary School participated in Read Across America on Friday, March 1 with various activities. Schoolwide, it was red and white day to celebrate Dr. Seuss. Students also particated in DEAR (Drop Everything and Read) time for about 30 minutes on Friday morning. Students also read as many books as they could on Friday and had readers come to the classrooms to read to students. More ...

Nash Arts Gala event is March 22
After a several-year hiatus, The Nash Arts Denim and Diamond Gala is back.
The event is set for Friday, March 22 at Benvenue Country Club from 7 until 11 p.m.
Nash Arts Director Shelly Gray said the event had not been held in a few years because of several issues.
"Attendance became low and sponsorship became slow," she said. "Expenses were high." More ...
Amanda Clark, Graphic Staff Writer
NRMS implements new information system
The Nash-Rocky Mount School Board met Monday night in order to hold a work session concerning items to be placed on next month's consent agenda. Most of the items discussed were informational in nature, updating progress on various programs and initiatives, such as the implementation of the new Power Schools/ Home Base computer information system. More ...
Amelia Harper, Graphic Correspondent
Spring Hope ponders contract
The Town of Spring Hope has until June 30 to decide if it wants to continue contracting with Environlink for its water, sewer and public works duties.
Town Manager John Holpe told commissioners on Monday night during the board's regular meeting that he wanted to make sure the board was aware that the town had until June 30 to get out of their contract with Environlink. More ...
Amanda Clark, Graphic Staff Writer
Recycle event slated for Saturday
Nashville's Wal-Mart will host a recycling event on Saturday that will kick off Keep America Beautiful's Great American Cleanup Campaign.
The Community Paper Shredding, E-Waste and Fluorescent Lighting Recycling Event will take place on Saturday, March 9 from 10 a.m. until 1 p.m. in the parking of Wal-Mart in Nashville. More ...
Amanda Clark, Graphic Staff Writer
Long-time staff retire from school system
Nash-Rocky Mount Schools public relations officer Sandra Drum and assistant superintendent Robin Boddie-Haggins retired last month after a combined 60 years of service.
"I believe we live in one of the most caring communities with marvelous opportunities for our children and families – but we can and will be stronger and better in the future," Drum said. "I hope to continue to be an actively engaged member of our community and to be of service in any way I can." More ...
Michele A. Cruz, Graphic Correspondent
NASHVILLE POLICE BRIEFS
ARRESTS
Jasmen Terrell Terry - 2/18/13 - charged with drug violations and all other offenses
Jarvis Antonio Richardson - 2/21/13 - charged with simple physical assault, all traffic (except DWI) and failure to appear for criminal damage to property (vandalism) More ...

NASH COUNTY SHERIFF'S OFFICE REPORTS
A narcotics violation was reported on 2/18/13 on E NC 97
A missing person was reported on 2/18/13 at 3873 Sheep Pasture Road
A financial card fraud was reported on 2/19/13 at 3873 Sheep Pasture Road
A breaking, entering and larceny to a motor vehicle was reported on 2/20/13 at 5647 Hubbard Drive More ...

Ministry to add mural downtown
Nashville's Town Council gave the final nod last month for a mural to be placed on the outside wall of Faith Christian Ministries.
Lynne Walker, the Director of Faith Christian Ministries, presented a photo of the almost finished mural to council members last month during the board's regular meeting. More ...
Amanda Clark, Graphic Staff Writer
Nashville PD to host concealed carry class
A North Carolina state approved concealed carry safety class will be offered at Nashville's Police Department on Saturday, March 9.
The class will be taught by Neal Boone, who recently served as Nashville's Interim Police Chief.
Boone said since the Sandy Hook school shooting, the interest in concealed carry permits has increased. More ...
1 opinion posted
Distinguished Citizen event is Thursday
Another Nashville resident will be added to the list of Distinguished Citizens for Nashville's Chamber of Commerce on Thursday night.
The Chamber will host its annual Distinguished Citizen awards program on Thursday, March 7 at 7 p.m. During the program, a Nashville resident or business person will be surprised with the recognition. More ...

Nash Central Middle wins state quiz bowl competition
Several awards and recognitions were given at the Nash-Rocky Mount School Board Meeting on Monday night, March 4th. Among there were recognition for the accomplishments of the Nash Central Middle Junior Beta Club Quiz Bowl Team, who placed first in the North Carolina Beta Club Quiz Bowl competition held on February 6. More ...
Amelia Harper, Graphic Correspondent
SOCKS 4 KIDS
Nashville's Boys and Girls Club donated 91 pairs of socks to My Sister's House last month as part of their "Socks 4 Kids" drive. PIctured above are Boys and Girls Club youth at My Sister's House, where they dropped off their donation to My Sister's House Executive Director Meredith Holland. More ...

Graduates
Nash General Hospital officially congratulated the most recent graduates of the nursing assistant II Hybrid Course through Nash Community College. The following participants are now registered with the North Carolina Board of Nursing as Certified Nursing Assistant II (CNAIIs). More ...

Honored
Nash Community College recently announced the following faculty and staff members were recently honored with the 2013 National Institute for Staff and Organizational Development (NISOD) award. As a member of NISOD, the College has been honoring faculty, staff and administrators with this award of recognition annually since 1992. More ...

RELAY FOR LIFE EVENTS
The Relay For Life Live Auction will be held Saturday, March 9th at the Farmer's Market, 1006 Peachtree St, Rocky Mount. A preview starts at 2:30 pm, the auction will begin at 4 pm. $500 cash raffle (do not have to be present to win) $10 ticket. Concession open to the public. Questions or items you would like to donate call Michael at 252-903-6813 or Liz at 252-469-1120 More ...


Cami Bass won first place with her invention, "Kid's Beverage Dispenser."

Coopers Elementary Invention Convention
Coopers Elementary School third graders recently participated in the school's annual Invention Convention.
Students took problem solving to a new level after studying about many famous inventors and inventions. They were asked to brainstorm what bugged them and find a way to make it less annoying, new and improved. More ...
Contributed photos
Nash County Blood Drives for March 2013
Sunday, March 10 from 1 until 5 p.m. at Englewood United Methodist Church, 300 S. Circle Drive, Rocky Mount
Monday, March 11 from 3 until 7 p.m. at Nashville United Methodist Church, 209 East Washington Street, Nashville More ...


Loretta Richardson and Lorrie Bridgers' kindergarten class took a reading break to pose with Principal Eric Mitchell and the Cat in the Hat.

Read Across America at Red Oak Elementary
Students at Red Oak Elementary School participated in Read Across America Day on Friday, March 1 with various activities throughout the school day.
Read Across America Day is a nationwide reading celebration that takes place each year around Dr. Seuss's birthday, which is March 2. More ...


Penny Hearn, breast health nurse navigator (center), poses with radiologists Dr. Todd Goodnight (right) and Dr. Gerald Capps (left).

Nash Breast Care Center hosts Breast Health Seminar
Is it a lump, or is it normal breast tissue? What can be done to minimize anxiety while waiting to learn the results of a biopsy? How can I prevent breast cancer?  Is there a test that evaluates my risk of breast cancer as several women in my family were diagnosed by age 50.  These were some of the questions that were discussed during the First Annual Breast Health Education Seminar held recently at the Gateway Convention Center. More ...

Nashville Lions Club
The Nashville Lions Club were recently treated to a a presentation about the Lake Waccamaw Boys and Girls Home by alumni and District Chairman, Gary Elliot. Also Chevron Awards were presented by President Mary Boehm to James McBride, Donald Street and Ken Ripley (seated) and posthumously to our recently departed Lioness, Francis Ludlum. More ...

NCSU DEANS LIST
North Carolina State University Chancellor Randy Woodson announced that 7,705 undergraduate students earned Dean's List honors during the fall 2012 semester. More ...

DAUGHTERS OF THE AMERICAN REVOLUTION
The Micajah Pettaway Chapter met February 21, 10:30 A. M. at Braswell Memorial Library. Visiting prospective members Ginger Hayden, Annette Coggins, and Edith Whitfield were welcomed.
Regent Dottie Barrett and Tracy Thompson, the local History/Genealogy Librarian at Braswell Memorial Library, provided information on sources to research our Revolutionary War ancestor. More ...
DEE LONG
EDGECOMBE-NASH RETIRED SCHOOL PERSONNEL
The Edgecombe-Nash Retired School Personnel met February 12, 10:30 A. M. in the Warner Room at Braswell Memorial Library. After President Mary Williams welcomed everyone, Rev. Frances Davis gave the devotion based on Corinthians1:12.
God gives us gifts to help others. An excellent example of this is Dustin Hoffman playing the part of Lawrence Kim Peek (1951-2009) in the award winning movie, "Rain Man." More ...
DEE LONG
MOUNT ZION FWB CHURCH NEWS
Robert Tyner reported that we had 77 in Sunday school, including one visitor. Being the first Sunday in the month, we sang "Happy Birthday" for all those with a birthday in this month. Allie Farmer gave candy to all the lucky ones. Wedding anniversaries were also recognized. Robert prayed the closing prayer. More ...
ROSALENE BASS
PEACHTREE COMMUNITY NEWS
On a chilly but sunny March Sunday, Peachtree folks gathered for worship. Pastor Whitehouse's sermon topic was "Will We Be Faithful, No matter What?" It was based on scripture passage Revelation 2: 8-11. It was about the church at Smyrna and its problems. More ...
BARBARA HARDISON
RED OAK NEWS
The North American Mission Study will be held at Red Oak Baptist Church on Wednesday, March 6 at 6:30 PM - 8:00 PM. The theme is "Whatever it Takes: Reaching the One." There will be a study for all age levels, preschoolers through adults, through which to learn about the work our North American missionaries are doing in the United States and Canada. Join the fun! More ...
SUZY PEARCE
FARM SERVICE AGENCY
North Carolina FSA will conduct a four-week Conservation Reserve Program (CRP) general sign-up beginning May 20 and ending on June 14.  
It continues to be our goal to ensure that we use CRP to address our most critical resource issues. More ...
SHARON TAYLOR
Farrow named Principal of Year for North Central region
Leon Farrow, principal of Rocky Mount High School, was caught by surprise recently during a special ceremony naming him the 2013 Wells Fargo North Central Region Principal of the Year.
Farrow shared reflections and tears upon receiving his recognition. He discussed overcoming numerous obstacles to complete his education and eventually become an educator. More ...

NHC honors volunteers
Members of the Nash Health Care Volunteer Auxiliary were recently recognized at an awards banquet honoring their contributions to the health care system. In contributed a total of 2012, 116 adult volunteers contributed a total of 25,756 hours, and 47 junior volunteers contributed 5,012. More ...

What was in your wallet, besides a politician?
There is a series of commercials for a credit card company that has been running for a couple of years. At the end of each spot, the question is aksed and flashed on the screen, "What's in your wallet?"
I can't help but think about those ads as I hear and read about our country's financial woes and each political party blaming the other. I'd say what's in your wallet is the hand of a politician. More ...
Mike Brantley
March is a busy month!
I'm not sure I believe it's March 2013. But that's what my calendar says so I guess I'll just have to go with it.
March is a super busy month here in Nashville. And it's a month full of recognitions and gatherings.
On Thursday, March 7, Nashville's Chamber of Commerce will honor its 2013 Distinguished Citizen. More ...
Amanda Clark
Your support truly makes a difference in town!
I was just thinking a few days ago of all the changes my generation has seen right here in Nashville.
It seems like just yesterday I would sit in the newsroom of The Graphic, when it was located on Boddie Street, and glance up to see the policemen coming and going - since the police department was right across the street. And back then the fire department was on the corner. All three buildings are now gone. More ...
Jo Anne Cooper
Letters to the Editor:
Dear Editor:
As an insurance agent for the past 23 years, I find many of my customers are surprised to learn that good drivers have to pay a hidden surcharge in their car insurance to make up for risky drivers.
More ...

Backward Glances
LITTLE LEAGUE CHAMPS –– The Cougars, coached by Fred Winstead, won the Little league Championship with a victory over the Knights in 1973. This photo was published March 22, 1973 in The Nashville Graphic. More ...
A PICTORIAL LOOK INTO THE PAST
Nash County Animal Friends' Notebook
A miracle happened last week. The Shelter became overfull, but none of the adoptable pets died last week. That is due to everyone trying VERY hard to save them. Most went to Rescues. Some days it doesn't happen. For example, there were two owner surrenders. One is a 10 year old 110 pound lovely female dog. More ...
Carol Vierela, Nash County Animal Friends

JOINED AT THE HIP. Southern Nash's Letecia Cantera (left) tries to come up with the ball during Monday's home decision against Beddingfield.

A SOLID START
STANHOPE -- Even with one of their youngest-ever teams, the Southern Nash Ladybirds are off to one of their best starts in the history of the school's girls soccer program.
SNHS is now 3-0 overall after edging Wilson Beddingfield on Monday at home in a tight showdown.
The Ladybirds used a goal from freshman Letecia 'Letty' Cantera in the second half to secure the 1-0 conquest. More ...
GEOFF NEVILLE, Graphic Sportswriter

KEY BULLDOG. Dylan Rackley is expected to be an important player this season for the Nash Central High School baseball squad.

Bulldogs upbeat on diamond
ROCKY MOUNT -- Veteran leadership will be abundant this season for the Nash Central High School baseball squad -- and not just from a strong nucleus of returning players.
This spring, Central will be guided by Tony Guzzo, who has a wealth of coaching experience -- including on the Division I level at the likes of Old Dominion University, where he served as the Monarchs' head coach. More ...
GEOFF NEVILLE, Graphic Sportswriter

SERVICE WITH A SMILE. Southern Nash's Mike Potillo delivers a serve during last Thursday's road boys tennis victory at Louisburg High School.

Southern Swings Into Tennis
LOUISBURG -- Southern Nash kicked off its 2013 boys tennis season with a pair of team matches against the Louisburg Warriors in a 24-hour span.
Last Thursday, the perennial powerhouse Firebirds traveled to Louisburg for the opener, and then returned home last Friday afternoon to tangle with the Warriors once again. More ...
GEOFF NEVILLE, Graphic Sportswriter
Southern splits in softball
STANHOPE -- The Southern Nash Ladybirds began their 2013 softball season last week with a split of contests against non-conference opponents.
Thursday, Southern Nash defeated Louisburg by a 6-1 score at home as Madison Bell scored three runs, drew three walks and stole one base. More ...
Staff Reports
HOOPS PLAYOFFS REGION BRACKETS
CHAPEL HILL -- Here are this week's pairings for the North Carolina High School Athletic Association's Regional Basketball Tournaments.
Sectional winners from the East will be going to Fayetteville for the third consecutive year.
The games will be played both the Crown Coliseum and the Crown Arena in Fayetteville. More ...
Staff Reports
Northern uniforms shipped to Gambia
RED OAK -- For Northern Nash fans, it might be a stunning sight if footage from the Gambia U-18 National Youth Soccer Team shows up on YouTube or another internet website.
That's because the African country's junior squad is currently sporting the same uniforms Northern Nash used to win the Big East Conference Championship a few years ago. More ...
GEOFF NEVILLE, Graphic Sportswriter
Northern's season closes
RED OAK -- Northern Nash was able to win three of five girls basketball contests this season against ultimate rival Rocky Mount.
But the Lady Gryphons claimed the two victories that mattered most, including a decision over host NN last Wednesday night in the second round of the Class 3-A State Playoffs. More ...
GEOFF NEVILLE, Graphic Sportswriter
Avent's Wolfpack still on a roll
MYRTLE BEACH, S.C. -- No. 10 North Carolina State University knocked off Coastal Carolina 5-4 on Sunday to win its second extra-inning baseball game in as many days and to extend its winning streak to 10 straight.
Coach Elliott Avent's Wolfpack (10-1) scored in the first, but Coastal Carolina (4-6) evened the score in the bottom half. More ...
Staff Reports
CLR in action this weekend
ELM CITY -- The Southeast elite dirt Modified drivers begin their quest for the 2013 Edge Weekly Racing Series championship as the 25th season for County Line Raceway begins with the Cabin Fever 80 this Friday and Saturday with three exciting divisions of racing at CLR. More ...
STEVE SUMMERLIN, Correspondent
Pirates secure sweep of St. John's
GREENVILLE -- David Lucroy struck out a career-high nine batters, while Jack Reinheimer and Travis Watkins drove in multiple runs helping East Carolina University complete a three-game baseball sweep over St. John's on Sunday afternoon, 7-3, at Lewis Field at Clark-LeClair Stadium.
With the win, the Pirates improve to 6-4, while the Red Storm drops to 1-10. More ...
Staff Reports
PERFECT TIMING
Southern Nash's Tristan Marshall prepares for a forehand volley as part of the Firebirds' road boys tennis showdown last Thursday afternoon against the Louisburg Warriors. More ...

CARL HENRY DAVIS
NASHVILLE - Funeral services for Carl Henry Davis, 64, who died Friday, March 1, 2013, will be Saturday, March 9, at 11 a.m. at First Timothy Missionary Baptist Church with Rev. Willie Hedgepeth officiating. More ...

JIMMIE LEE JOYNER
Jimmie Lee Joyner, 64, passed away Tuesday, February 26, 2013. He was born April 6, 1948 in Nash County. He was preceded in death by his father Percy Linwood Joyner and sister-in-law, Barbara Joyner. More ...

FRANCES GERALDINE LAND BATCHELOR
Frances Geraldine Land Batchelor, 78, passed away Wednesday, February 27, 2013. She was born in Nash County on May 18, 1934 to the late Columbus Land and Ella Land. In addition to her parents she was preceded in death by her husband Bernard Wright Batchelor, son; Jerry Wright Batchelor, brothers; Charlie and Billy Land and sister; Peggy Johnson. More ...

HAROLD THOMAS "BUD" MASSENGALE
Harold Thomas "Bud" Massengale, 84, passed away, Friday, March 1, 2013 at his home. He was born August 13, 1928 in Nash County to the late Harvey and Gracie Massengale. In addition to his parents, Bud is preceded in death by his first wife, Annie Laura Hedgepeth Massengale; sisters, Mittie Lou Baker, Dorothy Leonard, and Jean Vanhook; brothers, Ollie, Archie, Julian and Jimmy Massengale; and son-in-law, James C. "BoBo" Jones. More ...

VERA E. CREEKMORE NEIGHBORS
Vera E. Creekmore Neighbors, age 86, passed away on Thursday, February 28, 2013. Born in Nash County on July 24, 1926, she was the daughter of the late Elijah Creekmore and Minnie Joyner Creekmore Gay. She was also preceded in death by her brother, L.A. Creekmore, Sr. More ...

JOYCE IVEY SWAIN
Joyce Ivey Swain, 86, passed away February 28, 2013. She was born in Franklin County on September 12, 1926 the daughter of the late Waverly Howard Ivey and Anna Stone Ivey. She was also preceded in death by her brothers, Oliver Ivey, Waverly Ivey, and Bernard Ivey, and her sister, Margaret Harris. More ...

MARVIN RAY GAY
Marvin Ray Gay, 76, passed away on Tuesday, February 26, 2013. He was born in Whitakers, in Nash County on Feb. 12, 1937 to Willie Sloan Gay and Lucy Wells Gay. He was preceded in death by his parents and by his daughter, Gina Louise Gay. More ...

GEORGE W. "BUCK" DAVIS, JR.
George W. "Buck" Davis, Jr., age 88, passed away on Tuesday, February 26, 2013. He was born in Wilson, on October 20, 1924 to the late Reverend George W. Davis and Sarah Ida Bryant Davis. He was preceded in death by fifteen older siblings and many dear nieces and nephews. More ...

AUTRY BROWN
NASHVILLE –– Autry Brown, 73, of Nashville, died on Saturday, March 2, 2013, at Kindred Hospital in Greensboro.
More ...

ALICE JACKSON POWELL
NASHVILLE - Funeral services for Alice Jackson Powell, 88, who died on Thursday, Feb. 28, 2013, were Monday, March 4, at 1 p.m. at Union Hill Baptist Church with Rev. Thomas McCullers officiating. Burial followed in the church cemetery. More ...

JACQUELINE ODELL DRAUGHN
Rocky Mount –– Jacqueline Odell Draughn, 65, of Rocky Mount, died on Monday, February 25, 2013, at Hunter Hill Nursing & Rehabilitation Center in Rocky Mount. More ...