Subscribe/Access
Advertisements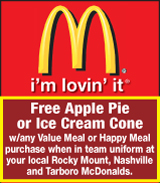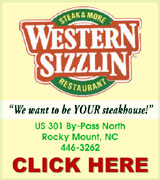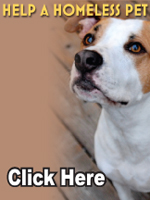 Sections
Member Options
Back
County lists incentives for Sanderson
Nash County Commissioners will sit down and listen to a UNC professor discuss several studies that detail the health effects of chicken plants prior to voting on an inducement package for Sanderson Farms.
The invitation to hear from Dr. Steve Wing came from Con Ward, who is a Co-chairman of the Nash County Landowners Association. Ward spoke to commissioners on Monday morning during the public comment portion of the board's regular meeting. More ...
Amanda Clark, Graphic Staff Writer

Bobby Gene DeMuth

Local State Trooper killed
Flags will be flown at half-staff in Nash County today, in honor and memory of Trooper Bobby Gene DeMuth, who was killed on Saturday while attempting to deploy stop sticks on US 64 during a chase.
The chase began in Raleigh, when a police officer noticed a vehicle driven by Christopher McCoy Rodgers, 40, of Williamston. More ...
Amanda Clark, Graphic Staff Writer

Nepolian Patel was the overall winner of the race.

"Sneak" Lewis 5K Race
Hundreds came out on Saturday morning to celebrate the life of Warren "Sneak" Lewis and to participate in the inaugural Warren "Sneak" Lewis Law Enforcement Foundation 5K race.
Lewis was shot and killed last year while serving a murder warrant with the Eastern North Carolina Fugitive Task Force. He was a nine-year veteran of the Nash County Sheriff's office but also served on the U.S. Marshal's Eastern North Carolina Violent Fugitive Task Force. More ...
Amanda Clark, Graphic Staff Writer
Citizens speak out at Middlesex meeting
Over 30 citizens attended the Middlesex Board of Commissioners meeting on Monday night, with three addressing the board.
Pamela Johnson said commissioners don't seem concerned about her issues, as she has addressed the board in the past with no response. Johnson questioned how the mayor, commissioners and town administrator can hold more than one job or serve on more than one board. More ...
Amanda Clark, Graphic Staff Writer
Fire damages home in Castalia
A Castalia home caught fire on Friday afternoon, ruining most of the home's belongings.
Chris Bissette, Nash County Deputy Fire Marshal, said someone driving by the home, near the intersection of Hwy 58 and 56, noticed smoke coming out of the front of the house and called 911. Bissette said the call came in around 1:35 p.m. on Friday, September 7. More ...
Amanda Clark, Graphic Staff Writer
New school attendance lines plan ready
A plan for new student attendance zones for Nash-Rocky Mount Schools (NRMS) is complete. The committee working on establishing new lines met Monday to vote on a final plan for elementary, middle, and high school attendance zones. Only 16 committee members of the 32-member board were in attendance.
The committee members in attendance voted unanimously in favor of their second elementary school plan, fifth middle school plan, and second high school plan. This finalizes nine months of work. More ...
Michele A. Cruz, Graphic Correspondent
Castalia offered park grant funds
The Town of Castalia has been awarded a $200,000 grant to aid in the construction of Phase I of the town's proposed park, Castalia Mayor Ellene Leonard announced last Tuesday at the regular monthly business meeting held on September 4. The grant is being awarded by the Land and Water Conservation Fund (LWCF) and will require a 50 percent match from the town. More ...
Amelia Harper, Graphic Correspondent
NASH COUNTY SHERIFF'S OFFICE REPORT
A larceny of copper wire was reported on 9/3/12 at Crooked Swamp and Swift Creek School Road
An impede traffic was reported on 9/3/12 on N. Halifax Road near N. Browntown Road
A larceny of roofing material was reported on 9/4/12 at 5399 Pine Street
A larceny from an outbuilding was reported on 9/4/12 at 3722 W Castalia Road More ...

9/11 Remembrance
Nash Community College held a 9/11 Remembrance Ceremony on Tuesday, September 11 at the Nash Community College Business & Industry Center Flagpole. The ceremony included remarks from Sgt. Carlos Ricks of the Nash County Sheriff's Office and Nashville Fire Chief Randy Goodbrod. More ...

Nash Health hires new CMO
The former Vice President of Quality and Patient Safety at WakeMed is now Nash Health Care Systems' Chief Medical Officer.
Dr. Meera Kelley began her first week at Nash Health Care last week.
She was officially introduced to the Nash Health Care Board of Commissioners during the regular board meeting last Thursday afternoon. More ...

BEULAH COMMUNITY NEWS
We'd like to say thanks to all of you who attended the monthly fish fry on Friday night. Thanks to you it was a great turnout, I've been told, as I was not able to attend this time due to other obligations. Please keep in mind that the annual homecoming at Beulah Church of Christ will be the second Sunday in October. More ...
WILMA ENROUGHTY
PEACHTREE COMMUNITY NEWS
On a lovely Sunday morning, Peachtree folks gathered for worship. Pastor Whitehouse chose as his sermon topic, "The Only Thing God Won't Do." It was based on Matt. 18: 21-33 and is a parable of Jesus. It is the story of the unmerciful servant and deals with forgiveness. If we do not forgive others, God will not forgive us. The choir sang "Be Thou my Vision" under the direction of the pastor. More ...
BARBARA HARDISON
MOUNT ZION FWB CHURCH NEWS
We had 75 in attendance and one visitor for Sunday school today. Robert Tyner welcomed everyone to Sunday school and prayed the closing prayer.
Our choir sang "When the Battle's Over" for the call to worship. Pastor Bogle welcomed everyone to worship service. Algie Jones, Jr. prayed the prayer of invocation. More ...
ROSALENE BASS
RED OAK NEWS
Best wishes to Wesley Boone and Allison Poythress who were united in marriage on Saturday, Sept. 8! Wesley is the son of Neal and Mary Boone and Allison is the daughter of Jimmy and Barbara Poythress of Wilson. More ...
SUZY PEARCE
School Board approves technology upgrade
The Nash-Rocky Mount Schools (NRMS) board approved a technology upgrade plan that spends $7.4 million over the next three years to give every student in grades 6-12 their own MacBook Air laptop next school year. The board voted 9-1 at their meeting last Tuesday to lease 8,000 laptops at a cost of $925 per student for use every day at school for every subject and at home every evening. More ...
Michele A. Cruz, Graphic Correspondent
Spring Hope looks at street repair funding
Spring Hope commissioners reviewed cost estimates for recommended street improvements at their meeting last week. Estimates for this fiscal year total $315,174.75, but the town's budget of Powell Bill funds only add up to $56,000.
Spring Hope currently has $17,000 of Powell Bill funds in the bank.
More ...
Jo Anne Cooper, Graphic Publisher
UDC BETHEL HEROES CHAPTER
Bethel Heroes Chapter 636 United Daughters of the Confederacy met on September 5, 2012 at the Braswell Memorial Library with 14 members attending.
Our program Merither Jeff Thompson "Swamp Fox" of the Confederacy was presented by Frances Powell UDC member. More ...
HELEN SHARPE
FARM SERVICE AGENCY
Calendar year 2012 brings several changes to the way FSA reports a producer's farm program payments to the producer and to IRS.
In past years, IRS Forms 1099-G would be issued to show all program payments received from the Farm Service Agency, regardless of the amount. More ...
SHARON TAYLOR
Nash County Blood Drives for September 2012
Thursday, September 13 from 12 until 5:30 p.m. at Winstead Avenue Elementary School, 991 South Winstead Avenue, Rocky Mount
Thursday, September 13 from 3 until 7 p.m. at Fellowship Church, 1114 S. First Street, Nashville
Tuesday, September 18 from 2 until 5 p.m. at Wal-Mart in Nashville, 1205 Eastern Avenue More ...

Night in the ER image of healthcare issue
It was 3 a.m. on a Friday, I had been in the bed for about an hour and a half, when I heard a cry for help. In the fog that occurs from being sound asleep to being completely awake, when your brain is trying to throw itself into gear, I wasn't sure if it was a dream or reality. And then I heard it again. Mike, the voice said, come help me. More ...
Mike Brantley
Our hearts go out to the family of Trooper DeMuth
On Saturday morning, just after 7 a.m., I was driving west on Highway 64, on my way to Middlesex to cover the inaugural Warren "Sneak" Lewis 5K Race.
I arrived around 7:30 a.m., maybe even a few minutes after that. It wasn't long after that I was informed that a NC Highway Patrol Trooper had been killed. We had a moment of silence for the trooper, who at that time, was not being named. More ...
Amanda Clark
It's time lawmakers crack down on puppy mills in NC
It seems that every time I turn on the news or open a newspaper there is another story about puppy mills in North Carolina. In just 18 months, The Humane Society of the United States reports that they have been involved in ten puppy mill raids in North Carolina— more than any other state in the country. It is a sad reputation for us. But the good news is that we can do something about it. More ...
Letters to the Editor:
Locate chicken plant away from the reservoir
Imagine this - you turn on your faucet, the water pipes clamor, the spigot hisses and out sputter chicken feathers. When one Nash County resident paraded a clever anti-Sanderson "spigot-spewing feathers" poster at a Nash County Commissioners' meeting, some in the audience snickered and rolled their eyes at the exaggeration. More ...
LETTERS TO THE EDITOR
Maybe it's time to compromise with Sanderson Farms
I think the battle with Sanderson Farms has gone on long enough. The tax payers of Nash County have spent enough of their hard earned money either through the Nash County Commissioners (who spent their money without residents consent) or the people who paid to fight Sanderson Farms directly. Enough is enough. More ...
LETTERS TO THE EDITOR
Backward Glances
BPW CLUB CALENDAR SALE – This photo was originally published in The Graphic August 5, 1976. The annual calendar sale by the Nashville Business and Professional Women was being held. Wilmer "Sonny" Brantley, seated, buys an ad to go on the calendar. Looking on, left to right, are Anne Harrison, Madelyn Dawson, and Annie Pearl Puckett. More ...
A PICTORIAL LOOK INTO THE PAST

CLOSEST TO THE HOLE. A Nashville Hornets back looks for running room during last Saturday's varsity football win at Wilson-SPOT.

A Varsity Victory
WILSON -- With several key returning players, it's safe to say that expectations are high this season for the Nashville Hornets' varsity football squad.
The Hornets started the campaign with a bang, blasting host Wilson-SPOT last Saturday afternoon in the Eastern North Carolina Football League opener for both clubs. More ...
GEOFF NEVILLE, Graphic Sportswriter

THE FALL GUYS. Corinth Holders' Aaron Lopez (left) gets tangled up with Southern Nash's Tristan Stallings during last Wednesday afternoon's high school boys soccer showdown on the SNHS campus in Stanhope.

A CLOSE CALL FOR SN
STANHOPE -- After being handily defeated by Corinth Holders earlier in the season, the Southern Nash Firebirds made things much more interesting the second time around.
Still, the visiting Pirates were able to sweat out a 3-2 decision over Southern Nash in boys prep soccer action last Wednesday afternoon on the SNHS campus. More ...
GEOFF NEVILLE, Graphic Sportswriter

SACK ATTACK. Hertford County quarterback Ryan Weaver (right) is tackled by Nash Central's Quentin McNair (21) during last Friday night's high school football matchup at The Dawg Pound.

Bears Best Bulldogs
ROCKY MOUNT -- Hertford County left the Rocky Mount area with a loss two weeks ago in high school football. The Bears weren't about to let that happen two weeks in a row.
Hertford County spoiled Nash Central's first home game of the season last Friday with a 13-8 win over the Bulldogs. More ...
CHARLES ALSTON, Graphic Correspondent
Southern defeated on court
STANHOPE -- Southern Nash High School's volleyball squad began the Big East Conference portion of its schedule last Tuesday with a four-game loss against the Wilson Fike Golden Demons.
Scores were 25-10, 25-21, 19-25 and 25-17 in favor of Wilson Fike.
With the defeat, Southern dropped to 2-4 overall and 0-1 in the Big East. More ...
Staff Reports
HIGH SCHOOL GRID SCORES
NASH COUNTY -- Here are last weekend's scores from North Carolina High School Athletic Association football action: More ...
Staff Reports

A NET CHALLENGE. Bunn's Tainasha Vines (left) tries to go up for a kill while being defended by Northern's Camille Branch (middle) and Paige Price (right) on Monday.

Knights In Five -- Again
RED OAK -- It took Northern Nash nearly 20 years to defeat Bunn on the volleyball court -- but not much longer to secure Victory Number Two.
Northern had topped Bunn in mid-August, marking the initial time the Lady Knights had won over BHS during Henry Jones' 18-year tenure at the Franklin County school. More ...
GEOFF NEVILLE, Graphic Sportswriter
Another exciting event at County Line
ELM CITY -- After a torrential rain halted last Saturday night's events, for the first time in 25 years, County Line Raceway opened its gates on Sunday afternoon to complete the racing program for the weekend.
With all heat races and qualifying completed before the downpour, we would go straight from hot laps to features for the Nashville Feed Super Stock 4, PL Woodard PSV8, Rapid Red Racing Supply Thunder & Lightning, ARCO Restoration Pure Stock 4 and the Barnes Equipment Late Models. More ...
Staff Reports

TAKING A TRIP. Nashville's Zhamad Whitaker (with ball) can't avoid this tackle attempt during Fifth Quarter action as part of last Saturday's football game at Wilson-SPOT.

JVs Hang On For Win
WILSON -- Nashville used not one but two comebacks to claim an opening-day victory over a solid Wilson-SPOT opponent in Eastern North Carolina Football League junior varsity action last Saturday.
The back-and-forth contest saw the Hornets hold the Warriors scoreless in the second half to secure a 14-12 decision on the campus of Wilson Hunt High School. More ...
GEOFF NEVILLE, Graphic Sportswriter
Christian Buffaloe earns a promotion
NEW YORK -- Christian Buffaloe, the 12-year -old son (and student) of local Kyokushin Karate instructor Kenny Buffaloe, recently passed a high-level examination for 3rd kyu (Green Belt/Brown Tip) ranking.
In Kyokushin Karate, rank is very difficult to obtain, due to the high level and standards required for advancement.
More ...
Staff Reports
Bishops fall on road
BUENA VISTA, VA. -- Tied 14-14 entering the fourth quarter, it was the Knights of Southern Virginia University who got the needed points down the stretch en route to a 24-14 football victory over visiting North Carolina Wesleyan College last Saturday night.
SVU (1-1) had taken a 14-6 lead in the third quarter only to see senior quarterback John Jackson orchestrate a game-tying drive that he capped with a 10-yard touchdown run. More ...
Staff Reports
Nash County tangles with Wilson BGC
WILSON -- The 2012 Nash County Firebird football season began last Saturday with a road matchup against the Wilson Boys and Girls Club Jets in Eastern North Carolina Football League action at Buddy Bedgood Stadium on the campus of Fike High School.
Here is a look at each grid contest: More ...
Staff Reports
RUNNING IN REVERSE
Nashville's Pernell Griffin (with ball) took a reverse handoff and converted it into this touchdown during last Saturday's road football decision against Wilson-SPOT. More ...

Richwalski earns AD certification
RED OAK -- Even though he has seven years of experience, Dan Richwalski continues to look for ways to improve his performance as the Athletic Director at Northern Nash High School.
Richwalski, who has been NN's AD since 2005, recently earned Certified Athletic Administrator staus by the National Interscholarstic Athletic Administrators Association. More ...
GEOFF NEVILLE, Graphic Sportswriter
COMBO PACKAGE
Nashville's (l to r) Pernell Griffin and Keziah Holllinsworth team up to take down a Wilson-SPOT runner during last Saturday's game at Hunt High School. More ...

MORE SN SOCCER PHOTOS
SUPER SEVENS. (L to R) Players with the same number -- Southern Nash's Ismael Rodriguez and Corinth Holders' Melecio Rubio -- joust for possession during last Wednesday's soccer match. More ...

OZIE HEATH SWINSON
Ozie Heath Swinson, age 81, passed away Friday, September 07, 2012. Born in Onslow County on April 08, 1931, she was the daughter of the late Henry Faison and Eva Jarman Heath. She was also preceded in death by husband, Richard B. Swinson, Sr. More ...

ALBERT LEE SURLES JR.
Albert Lee Surles Jr. 62, passed away Friday September 7, 2012. He was born to the late Albert and Cora Surles on December 11, 1949 in Wilson. In addition to his parents, he was preceded in death by his brother, Lennie Ray and sister Mary Rodenbo. More ...

WILLIAM OSCAR BOONE JR.
W.O. Boone Jr. (Buddy), age 97, passed away on Saturday, September 08, 2012. Born in Nash County on November 24, 1914, he was the son of the late William Oscar Boone Sr. and Sally Mae Bell Boone. More ...

CHARLES JUNIOR "JOE" AVENT
BATTLEBORO - Funeral services for Charles Junior "Joe" Avent, 66, who died on Friday, Sept. 7, 2012 will be Friday, Sept. 14 at 1 p.m. at Pleasure Hill Baptist Church. Burial will follow at the New St. John Cemetery with Rev. Ruth Taylor officiating. More ...

ROBERT JOHNSON THIGPEN, JR.
ROCKY MOUNT -Robert Johnson Thigpen, Jr., 53, died September 2, 2012. Funeral service was Saturday, September 8, 2012 at Marks Chapel Church at 12 noon. Rev. Douglas Leonard officiated. Burial was at Unity Cemetery.
More ...