Subscribe/Access
Advertisements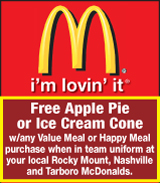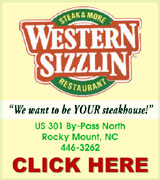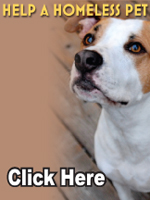 Sections
Member Options
Back
Nashville looks at financial picture
Financial issues were one of many items discussed last week during Nashville's annual budget retreat.
Town Council members met last Thursday and Friday with Town Manager Preston Mitchell to officially start the process of the upcoming budget year.
In doing so, Mitchell provided several financial issues the town could face during the 2012-2013 budget year. More ...
Amanda Clark, Graphic Staff Writer
School attendance lines to be offered by August 2012
The 28-member committee chosen by Nash-Rocky Mount Schools (NRMS) to create new attendance lines met for the first time Monday night. Their goal is to give the NRMS board of education a plan for new attendance lines by August 2012. The board plans to have new attendance lines in place to begin the 2013-14 school year across the school system. More ...
Michele A. Cruz, Graphic Correspondent
NASHVILLE OPRY
OPRY! –– Pictured above, The Father and Son Bluegrass Gospel Band opened up Nashville's 34th Annual Elsie Clark Memorial Nashville Opry on Saturday. Seven musical groups took to the stage at the event, which is co-sponsored by Nashville's Business and Professional Women and Nash Arts. Members of The Father and Son Bluegrass Gospel Group include (L-R): Troy Smith, Ricky Privette, Kevin Lamm, Skylar Smith and Lee Flood. Not pictured is Julie Smith. More ...

Railroad men retire
It was around forty-one years ago that Robert D. Griffin picked up his friend Lee O. Boone and the two applied for a job with CSX Railroad.
On Monday, the two clocked out for the last time and entered the world of retirement.
Griffin and Boone both signed their retirement papers at the Rocky Mount CSX office on Monday afternoon, marking 41 years of working for the railroad. More ...
Amanda Clark, Graphic Staff Writer

BIRTHDAY CELEBRATION –– John Letchworth shows off his new license tag that distinguishes him as not only a retired fire fighter but also a charter member of the West Mount Fire Department.

Retired fireman celebrates 90 years
John Letchworth arrived at the West Mount Ruritan Club on Saturday afternoon expecting to celebrate a friend's birthday. He quickly discovered it was his own birthday he was celebrating.
Friends, family, fellow Ruritans and fellow fire fighters surprised Letchworth with a party to celebrate his 90th birthday. Letchworth turned 90 on Thursday, January 26. More ...
Amanda Clark, Graphic Staff Writer
NASHVILLE OPRY (More pics)
Pictured above, Ronnie Ezzell gets the audience involved durince his performance on Saturday. Ezzell also served as the MC, along with Linda Ripke. Close to 80 people attended this year's Opry. All proceeds will benefit the Hazel Valentine Scholarship, which Nashville's Business and Professional Women award to a local youth each year. More ...

NASHVILLE OPRY (More pics, 2)
The Davis Family was one of seven performers to take to the stage on Saturday night during the annual Nashville Opry. Pictured (L-R): Glenda Davis and her daughter Meredith perform while Paul Davis (not pictured) plays the piano. More ...

NASHVILLE POLICE BRIEFS
ARRESTS
Kenneth Otto Moore - 1/27/2012 - charged with Warrant for arrest for Assault on a female
Christian Funtal Gurganus - 1/27/2012 - charged with failure to appear for smple worthless check
Shekella Harris - 1/27/2012 - charged with criminal summons for communicating threats More ...

Chamber seeks Citizen of the Year
You may know someone in the Nashville community who devotes time working to make Nashville a better place to live, or someone who volunteers with a local organization helping the needs of others or working on projects to improve our town. This person could be Nashville's Distinguished Citizen of the Year!
The Nashville Chamber of Commerce is seeking nominations for this year's Distinguished Citizen. More ...

AUTHOR SPEAKS
Rocky Mount Academy students recently met author Gwen Keane and had the opportunity to hear her read her story "Swan Wait." Keane's first book is about swans that found safe harbor in the creek by her Virginia home and the relationship that she and her husband developed with them. More ...

MILITARY NEWS
Army Pvt. Tiara L. Benjamin has graduated from Basic Combat Training at Fort Sill, Lawton, Okla.
During the nine weeks of training, the soldier studied the Army mission and received instruction and training exercises in drill and ceremonies, Army history, core values and traditions, military courtesy, military justice, physical fitness, first aid, rifle marksmanship, weapons use, map reading and land navigation, foot marches, armed and unarmed combat, and field maneuvers and tactics. More ...

ENGAGED
Rod and Karen Ramsey of Nashville announce the engagement of their daughter, Sara Elizabeth Ramsey to B.J. Smith of Spring Hope, the son of Dale and Annette Smith of Canton. The wedding will take place on May 19, 2012 at Sunset Avenue Baptist Church, Rocky Mount. More ...

Local woman receives distinguished honor
Sandy Tharrington recently received the Order of the Long Leaf Pine signed by Governor Beverly Perdue. Presenting the award is Mr. Anthony Roper, Deputy Secretary – Administration & Business Development.
Tharrington recently retired after 34 years of dedicated service to the North Carolina Department of Transportation – Division of Highways. More ...

BIRTH ANNOUNCEMENT
Mary and Adam Sherrod of Nashville announce the birth of a daughter, Abigail Leigh Sherrod, on Jan. 18, 2012 at Nash General Hospital.She weighed 5 pounds, 6 ounces and was 18 1/2 inches long.
Abigail has a brother, Trent, who is four years old. More ...

Employee of the Month
Jackie Mallory has been selected as the Nash County Department of Social Services Employee of the Month for January 2012. Jackie has been with the agency for 12 years and is an Accounting Clerk V in Administration. She is very proactive with her responsibilities and thinks through processes. More ...

Moore to represent Rocky Mount in State event
The 2012 Distinguished Young Woman of Rocky Mount, Mary Helen Moore, will represent the Rocky Mount Area in State Competition February 3-5, 2012 in Greensboro.
Distinguished Young Women, formerly known as America's Junior Miss, is a national non-profit organization that provides scholarship opportunities to high school senior girls. More ...

Employee of the Year.
On January 17, 2012, Suzette Brett (center) was recognized as Nash County Department of Social Services 2011 Employee of the Year. As a 15 year veteran employee, Suzette is a Social Worker II in the Child Care Subsidy Program. She is described as always willing to do whatever is needed for the betterment of the agency, always willing to assist, and always having a smile and kind word.
More ...

Red Cross Heroes banquet to honor Betty McCain
The American Red Cross will honor former N.C. Cultural Resources Secretary Betty McCain at its Heroes Banquet on March 1 at Wilson Country Club. The banquet kicks off the Frederick E. Turnage Chapter's Heroes Campaign during the month of March, which is National Red Cross Month. More ...

Funds available to serve at-risk youth
The Nash County Juvenile Crime Prevention Council has studied the risk factors and the needs of youth in the county and hereby published the request for proposal. The Juvenile Crime Prevention Council received funds from the Division of Juvenile Justice and Delinquency Prevention to serve delinquent and at-risk youth for the state fiscal year 2011-2012. More ...

Grant
The DeLeon Carter Foundation recently made a grant to My Sisters' House in the amount of $5,900. The funds will be used for home and playground upgrades. Pictured presenting the check is the Foundation Trustee Vince Durham, Foundation Board Members Nancy Liipfert and George Whitaker, My Sisters' House Executive Director Meredith Holland, Foundation Vice Chairman Mayo Boddie and Foundation Chairman Gus Tulloss. More ...

MLK Day honor
In honor of Martin Luther King, Jr. day, NCC students and staff volunteered recently at United Community Ministries' soup kitchen in Rocky Mount. Volunteers helped prepare and serve meals and sort non-perishable items in the kitchen's storage area. More ...

RED OAK NEWS
Best wishes to my grandmother, Madgie Macklin, who will celebrate her 92nd birthday on Feb. 5. Happy Birthday, Grandma!
"Hop, Hop, Hurray!" Camp Kick-off event was held at the Red Oak Community Building on Wednesday, Jan. 25.
More ...
SUZY PEARCE
PEACHTREE COMMUNITY NEWS
On Saturday night a goodly number of Peachtree folks gathered for a chili supper. Several ladies brought their special recipe. There were also delicious desserts. The group enjoyed playing board games but the most popular was a modernized version of "Dominos". It was a fun evening. More ...
BARBARA HARDISON
BEULAH COMMUNITY NEWS
Attention! This Friday night from 5-8 we hope to see you at our monthly fish fry at the Beulah Church of Christ Annex on Reges Rd. We thank you for all your support in the past and always look forward to seeing you each month. We enjoy the fellowship we have with you. May God bless each of you is our prayer. Don't forget to mark your calendar for Friday night. More ...
WILMA ENROUGHTY
Nash County Blood Drives for February 2012
Tuesday, February 7 from 9:30 a.m. until 7 p.m. at Rocky Mount Engine Plant, second floor conference room, 9377 US Highway 301, Whitakers
Wednesday, February 8 from 12:30 until 5 p.m. at Draka Elevator Products, 2151 North Church Street, Rocky Mount More ...

DAUGHTERS OF THE AMERICAN REVOLUTION
The Daughters of the American Revolution's Micajah Pettaway Chapter met Thursday, January 19, 2012 in the Wiley Room in Braswell Memorial Library. With Alice Wynne Gatsis, acting Chaplain assisting, Regent Dottie Barrett led the DAR Ritual, flag pledge, American's Creed and the NC flag salute. More ...
DEE LONG
Losing is losing, be it pets or livestock
I used the hayfork to pull the remnants of the last load of fescue out of my small storage building and into the yard. I checked for evidence of mice, even though the weather has been a little warm for January.
I knew I wouldn't have to spread the pile — the chickens would do that as they looked for seeds and bugs. Chickens might leave messes where you don't want, but they'll also do some work for you if you plan for it. More ...
Mike Brantley
Our little boy has become mobile!
I knew this day would come but I didn't think it would come so soon.
Corbin is crawling.
I blame it all on Allen. He's been hoping for this day since the kid was born. I, on the other hand, have been dreading it and since Corbin is only 35 weeks old, I felt like I had a little more time.
I was wrong. More ...
Amanda Clark
North Carolina's vehicle inspection requirements are far too burdensome
Perhaps it is true that application of the American founding documents should evolve. But why does everything seem to change to the detriment of the individual? Is driving really a "privilege?" Since the advent of the cash economy; and further since the advent of the suburbs, most of us born since WWII were born and raised miles away from a source of independent sustenance. More ...
Letters to the Editor:
Backward Glances
This photo originally published in The Graphic February 16, 1961. Bonita Pitzer (holding bouquet) was crowned Queen of Hearts at Nashville High School's annual Sweetheart Ball. The previous year's queen, Patsy Matthews, is on her immediate right. More ...
A PICTORIAL LOOK INTO THE PAST
Nash County Animal Friends' Notebook
Be a Good DOG Pet Parent!
Do you love your pet? Then help protect them from getting sick or dying from something that can be prevented! Keeping your pet healthy, having them live a normal life, is not inexpensive, but well worth it. As they say, an ounce of prevention is worth a pound of cure. You can save money at clinics (such as rabies) or there are vaccines/medicines you can get from places like Tractor Supply or online. More ...
Carol Vierela, Nash County Animal Friends

BASS, BULLDOGS ARE THE BEST. Grayson Bass and the Nash Central Bulldogs won the 2012 Big East Conference Swim Championships last Wednesday at the Harrison Family YMCA in Rocky Mount.

THE PERFECT ENDING
ROCKY MOUNT -- Nash Central wasn't about to let this opportunity slip away.
Needing one final victory -- and the most important one of all -- the Lady Bulldogs wrapped up their amazing undefeated team swimming season by claiming the Big East Conference Championships last Wednesday at the Harrison Family YMCA. More ...
GEOFF NEVILLE, Graphic Sportswriter

KEY HOLDER. Northern Nash's Corey Johnson (top) applies a hold during a wrestling match against Wilson Fike.

Wrestling Goes To Gryphons
ROCKY MOUNT -- After one round of the Big East Conference Wrestling Duals, the league standings were a muddled mess, with Rocky Mount, Northern Nash and Southern Nash tied for first place.
Things are much clearer now.
Last Saturday's last Big East Duals of the season was destined to break a three-way tie -- and determine the league champion. More ...
GEOFF NEVILLE, Graphic Sportswriter
Nashville signups targeted
NASHVILLE -- The Nashville Recreation Department will hold signups for its spring sports leagues from Feb. 6-10 at Town Hall.
Registration will be available from 8 a.m.-5 p.m. each day. Cost is $15 for residents or $30 for non-residents.
League offerings are as follows: More ...
Staff Reports

HAND IT OVER. (L to R) Rocky Mount's Tia Hudgins and Northern Nash's Jessica Lyons duel for possession during last Tuesday night's girls basketball showdown.

A Huge Week For RM
ROCKY MOUNT -- Rocky Mount's boys basketball team is beginning separate itself from the rest of the squads in the Big East Conference.
The Gryphons picked up a two-game lead in the league standings last Friday at home when they defeated Nash Central 75-62 in a contest that was not as close as the score. More ...
CHARLES ALSTON, Graphic Correspondent
RMA swimmers roll
ROCKY MOUNT -- Rocky Mount Academy's boys and girls swim teams continue to excel during the 2011-12 season.
The Eagles and Lady Eagles recent participated in multi-squad events in Goldsboro and Cary.
RMA's girls took third in Goldsboro and first in Cary, while the boys were fourth in Goldsboro and second in Cary. More ...
Staff Reports
Nash Central Middle splits two contests
NASHVILLE -- The Nash Central Middle School Trojans boys basketball team continued its season with a pair road games at Parker (Jan. 19) and at West Edgecombe (Jan. 23).
The Trojans entered the contest with the Pirates sporting a 9-1 record and continued that success behind a strong team effort that ended with a 45-31 victory. More ...
Staff Reports
Ferrum downs Battling Bishops
FERRUM, VA. -- Ferrum Collee got 30 points from Marcus Mayo and 20 from Daryl Hart as the Panthers downed North Carolina Wesleyan College by an 83-79 score in last Wednesday night's USA South Conference men's basketball action.
The loss snaps a three-game winning streak for the Battling Bishops. More ...
Staff Reports
RMHS releases diamond schedule
ROCKY MOUNT -- A walk down Nostalgia Lane will continue for Rocky Mount High School this spring when its varsity baseball team will play its final season at Gryphon Stadium.
On the same plot where once stood the grandstand of Municipal Stadium that served the Rocky Mount area with minor league baseball for decades, prep baseball will come to past on its diamond late this spring. More ...
CHARLES ALSTON, Graphic Correspondent
BIRD IN THE POOL
Southern Nash's Amanda Faircloth competes in a medley event during last Wednesday's Big East Conference Swim Finals. More ...

MORE MAT HIGHLIGHTS
MAT MASTERY. Among the competitors at last Saturday's Big East Conference Dual Wrestling Meet at Rocky Mount High School was Northern Nash's Matthew Andrews. More ...

MORE SWIM HIGHLIGHTS
CHAMPIONSHIP FORM. Among the competitors at last Wednesday's Big East Conference Swim Championships was Southern Nash's Brandon Brantley. More ...

WILLIAM "ARDELL" FARMER
William "Ardell" Farmer, 83, passed away Thursday January 26, 2012. He was born July 25, 1928 in Wilson County to the late Joshua Lee and Mary Belle Jenkins Farmer. Ardell was preceded in death by a sister, Susie Bulluck and a step-son, Jeffery Bottoms. More ...

SHIRLEY HAYES BROWN
Shirley Hayes Brown, 75 died Tuesday, January 24, 2012. She was born November 23, 1936 in Nash County, daughter of the late Otis and Katherine Hill Hayes. More ...

ALBERT LANDIN
Albert Landin, age 86 of Rocky Mount, passed away on January 28, 2012. He was preceded in death by his son Michael. More ...

WILLIAM CLODAS (JACK) JACKSON
William Clodas (Jack) Jackson, age 79, passed away on January 29, 2012. He was born in Martin County on September 25, 1932, oldest of seven children by the late Berry and Rosa Sessums Jackson. He was also preceded in death by brothers, Rev. Richard Jackson and Justa Jackson; and brother-in-law, Larry Harper. More ...

OSCAR PORTER
Oscar Porter, 87, of Rocky Mount, died Saturday, January 28, 2012. He was born on July 13, 1924 in Lee County, the son of the late Oscar B. Porter, Sr. and Margaret Gunter Porter. More ...

WILLIAM HERBERT HALES JR.
William Herbert Hales, Jr., 74, passed away Friday, January 27, 2012. A graveside service was held at 11 a.m. Monday, January 30, 2012 at Rocky Mount Memorial Park. Arrangements entrusted to Wheeler and Woodlief Funeral Home, 1130 North Winstead Avenue, Rocky Mount.
More ...

RAY CHARLES BRASWELL
ROCKY MOUNT –– Ray Charles Braswell, 51, died January 22, 2012. Funeral services were Saturday at First Calvary Baptist Church at 1 p.m. with the Rev. W. R. Burston officiating. Burial was at Gardens of Gethsemane. Services entrusted to H.D. Pope Funeral Home, Rocky Mount.
More ...

ALONZO ANDERSON
ROCKY MOUNT ––Alonzo Anderson, 47, of Rocky Mount, died on Monday, January 23, 2012, at South Village Nursing Center in Rocky Mount. More ...

JACOB LEE O'NEAL
ROCKY MOUNT –– Jacob Lee O'Neal, 89, of Rocky Mount, died on Tuesday, January 24, 2012, at Greendale Forest Nursing and Rehabilitation Center in Snow Hill. More ...

BETTY STANCIL SHERROD
ROCKY MOUNT - Betty Stancil Sherrod, 68, died on Saturday, January 28, 2012. She was born August 15, 1943. She was the daughter of the late Ruby Lee Stancil and Raymond Stancil.
More ...

WILLIAM "BO" RICHARDSON
NASHVILLE - Funeral services for William, "Bo" Richardson, 86, who died Thursday, January 26, 2012, will be Friday, February 3 at 1 p.m. at Mt. Vernon Baptist Church. Burial will follow in the Oakland Cemetery with Rev. Victor Fenner officiating. More ...

WILLIE BELL BOONE
NASHVILLE - Funeral services for Willie Bell Boone, 89, who died Sunday, January 29, 2012 will be Friday, February 3 at 1 p.m. at Pleasant Grove Baptist Church. Burial will follow in the church cemetery, with Rev. Linda Taybron officiating. More ...

NANCY ANN HINES
ROCKY MOUNT - Funeral services for Nancy Ann Hines, 61, who died January 28, 2012 will be Saturday, February 4, at 12 noon at Pleasure Hill Baptist Church. Burial will follow in the Pleasure Church Cemetery with Rev. Willie Baines officiating. More ...

BILLY HERMAN "STUMP" RICHARDSON
ENFIELD - Funeral services for Billy Herman "Stump" Richardson, 79, who died on Sunday, Jan. 29, 2012, will be Sunday, Feb. 5 at Ivory Hill Baptist Church. Burial will follow in the Silver Family Cemetery. More ...

ARTHUR RAY HAMM, SR.
Arthur Ray Hamm, Sr., 79, passed away Saturday, January 21, 2012. Born in Wilson County on February 14, 1932, he was the son of the late Joseph Walter and Ludie Langston Hamm.
More ...