Subscribe/Access
Advertisements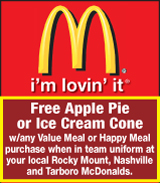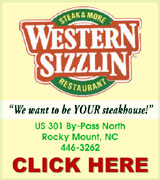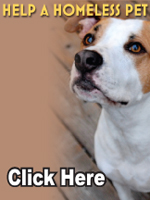 Sections
Member Options
Back
Local woman pleads guilty to Medicare fraud
A Nashville woman faces up to 10 years in prison for defrauding Medicare.
Donna Dickens, 54, pled guilty last week in federal court to health care fraud. Dickens owned and operated Dickens Health Care Supplies in Nashville.
According to a press release, Dickens would submit false and fraudulent claims to Medicare requesting reimbursement for durable medical equipment that exceeded the cost of the actual equipment delivered. More ...

Fire displaces Nashville family
The American Red Cross is assisting a Nashville family whose home caught fire last week.
The fire started at the back of the home at 211 Vernon Street, Nashville Fire Chief Randy Goodbrod said.
Goodbrod said when firefighters arrived, there was smoke showing from the roof of the home with flames coming from the back of the home. Fire crews quickly put out the fire and limited damage to where the fire started. More ...
Amanda Clark, Graphic Staff Writer

Brandon Lindsey was named Nashville's Firefighter of the Year on Saturday night at the department's annual Christmas Banquet. Picturd is Lindsey (at left) after being congratulated by Fire Chief Randy Goodbrod (at right).

Firefighter of the Year
Brandon Lindsey has always had an interest in fighting fires.
As a young boy, he would visit Nashville's Fire Department with his firefighter dad, Bill. As soon as he was old enough to join himself, Brandon started the process to become a firefighter.
On Saturday night, Brandon earned his Firefighter Two certification, which moved him up from a rookie to a firefighter. But he also earned an even greater title; Firefighter of the Year. More ...
Amanda Clark, Graphic Staff Writer
Castalia cracks down on code violators
Castalia commissioners voted last Tuesday to proceed to the next step of enforcement for several area residents whom the town has deemed in violation of code violations regarding animal, safety, cleanliness and general property appearance issues. The town hall was packed on December 6 as the town board issued its ruling. More ...
Amelia Harper, Graphic Correspondent
Spring Hope seeks funding to aid in economic recovery
Spring Hope Commissioners voted Monday to apply for grant monies from the NC Small Town Economic Prosperity Program (NC STEP) in order to aid in the town's economic recovery. The STEP program is in its third round of funding and plans to award grants to 10 small towns in NC in the coming year. Grant awards could be up to $125,000 and require only a 5% cash match from the town. More ...
Amelia Harper, Graphic Correspondent

Walter Bryant walks his dog, Cole, during a visit last week at his former home in Rocky Mount. Behind Bryant is Sandy Holt, who is trying to reunite Bryant and Cole.

Nashville woman fights to reunite man with his dog
Walter Bryant likes to visit the Rocky Mount home he once lived in. At least once a week, Bryant visits the home, recounting stories of better times, times when he and his four-legged friend, Cole, were inseparable.
Over a month ago, everything changed when Bryant's sister passed away and family forced Bryant from his home More ...
Amanda Clark, Graphic Staff Writer
End of first semester brings many job openings to NRMS
The Nash-Rocky Mount Schools (NRMS) administration announced 22 vacancies at the board meeting Monday night, which was held at Middlesex Elementary School to celebrate the completion of its upgraded facilities. Victor Ward, NRMS assistant superintendent, listed each specific position, including a new administrative position to handle compliance with new Race to the Top federal grant monies and criteria. More ...
Michele A. Cruz, Graphic Correspondent
NASHVILLE POLICE BRIEFS
ARRESTS
Jacquestavious Marquise Brown - 12/6/2011 - charged with failure to appear for driving while license revoked and speeding
Trevoire James Davis - 12/7/2011 - charged with failure to appear for driving while license revoked More ...

Preston "Pug" Moore named to Hall of Fame
Preston "Pug" Moore was one of nine people inducted into the Twin County Hall of Fame on November 10.
The induction took place at Edgecombe Community College during a banquet.
Moore was a lifelong Rocky Mount resident and a master craftsman of 18th Century furniture. Moore passed away in 2003. More ...

NCDOT announces winners of Wildflower Award
The N.C. Department of Transportation has announced the winners of the 22nd Annual Wildflower Awards. The awards recognize the efforts of NCDOT staff to carry out North Carolina's wildflower program and enhance the overall appearance and environmental quality of the state's highways. More ...

Nash Commissioners decide on slogan
Nash County Commissioners have settled on a slogan that will appear on six new welcome signs.
Commissioners voted to go with the slogan "Where Business Meets Opportunity" during the board's regular meeting last Monday morning.
Nash County Manager Bob Murphy said the decision was a tough one up until the very end.
"It was neck and neck," he told commissioners. More ...
Amanda Clark, Graphic Staff Writer
Pinned
Brandon Lindsey is pinned by his father, Bill Lindsey, who is also a firefighter on Saturday night. Brandon was promoted to a Firefighter Two and was later named the Firefighter of the Year. More ...

Nickels for Know-How referendum passes
Described as a self-help program for farmers, Nickels for Know-How is a 60-year-old voluntary assessment on feed and fertilizer produced and purchased in North Carolina. On Nov. 16, the Nickels referendum passed with a whopping 96 percent of the vote. More ...

Nashville Elementary teachers earn National Board Certification
Three teachers at Nashville Elementary School recently received the highest certification teachers can receive; National Board Certification.
Kelly Denny and Andrea Johnson, both third grade teachers, and Dana Hendrix, counselor, at Nashville Elementary in the Nash Rocky Mount School District became National Board Certified Teachers through the National Board for Professional Teaching Standards (NBPTS). More ...

BIRTH ANNOUNCEMENT
Wyatt Lemuel McGhee, IV and Patsy King McGhee of Nashville announce the birth of their daughter, Lucy Elizabeth McGhee, born May 26, 2011 at Nash General Hospital in Rocky Mount. She weighed 7 pounds, 12 ounces. More ...


Students from Faith Christian School provided musical entertainment during the Lights of Love tree-lighting ceremony held on November 19.

Lights of Love raises over $5,000 for Pediatric Emergency Care Center
A standing-room-only crowd welcomed the holiday season by honoring and remembering loved ones---and by paving the way for a brighter future for the area's children.
The Nash Health Care Volunteer Auxiliary recently held its 8th annual Lights of Love honor and remembrance ceremony. For $5, participants could purchase a light on a Christmas tree in memory or honor of someone. More ...

DONATION
The Junior Class of the Rocky Mount Deb-uette club recently donated filled stockings to the Salvation Army. Pictured (L-R) is Allie Gardner, Kasey Cooke, Lilly Scott and Caroline Edmondson. (Contributed photo) More ...

Nash County Blood Drives for December 2011
Wednesday, December 14 from 12:30 until 5:30 p.m. at the Highway Diner in Rocky Mount
Thursday, December 15 from 3 until 7 p.m. at Birchwood Country Club
Thursday, December 15 from 11 a.m. until 5 p.m. at the Environmental Services Building at the City of Rocky Mount More ...

RED OAK NEWS
It was Christmas time at Fountain Correctional Center for Women in Rocky Mount on Monday, Dec. 5. Several ladies from Red Oak Baptist Church provided a Christmas party for the ladies in Dorm B. Nell Boone read the Christmas story and Marilyn Boone led the singing which included their favorite, "The 12 Days of Christmas". More ...
SUZY PEARCE
MOUNT ZION FWB CHURCH NEWS
Brother Bob Watkins welcomed everyone to Sunday school. There were 90 in attendance. The pretty white poinsettia was given by the choir. "Thank you." Brother Bob read a portion of Luke 2 for the scripture. Our choir sang "Worship the King" for the call to worship. Pastor Gogle welcomed everyone. More ...
ROSALENE BASS
DAUGHTERS OF THE AMERICAN REVOLUTION
The Daughters of the American Revolution Micajah Pettaway Chapter met Thursday, 10:30 A. M. on November 17, 2011 in the Wiley Room in Braswell Memorial Library.
With Chaplain Pris Sykes helping, Regent Dottie Barrett opened the meeting with the DAR Ritual, American Creed, Preamble to the U. S. Constitution, U. S. and NC flag pledges. More ...
DEE LONG
BEULAH COMMUNITY NEWS
We had a good week-end at Beulah this week. On Friday night, ten of our members went to the Rudy Theatre to hear the Christmas program. After the show we went to Meadow for supper and also to see the Christmas lights. They were really beautiful. One of our ladies got really excited on 95 Hwy and told me it was snowing. More ...
WILMA ENROUGHTY
PEACHTREE COMMUNITY NEWS
On Sunday morning Peachtree folks celebrated the third Sunday of Advent. The theme for the day was "JOY." The scripture reading was by JoAnn Blankenship and the candles were lit by Sheryl Medlin. The sanctuary was adorned by a Chrismon tree and poinsettia given by members, in memory or honor of their loved ones. More ...
BARBARA HARDISON

The Hinojosa Family enjoy their Thanksgiving dinner while at the Doubletree Hotel.

A Boys and Girls Club Thanksgiving
The Nashville Unit of the Boys and Girls Club joined the Lucy Anne Boddie Brewer Unit (LABB) in Rocky Mount to celebrate Thanksgiving this year.
The event, planned by Sophia Edmonds, Unit Director in Nashville, and Ashley Banks, Unit Director of LABB, was held at the Doubletree Hotel in Rocky Mount. More ...

MILITARY NEWS
Marine Corps Pfc. Danny D. Nichols, son of Windy A. Owens, of Elm City, and Danny D. Nichols, of Pinetops, recently completed 12 weeks of basic training at Marine Corps Recruit Depot, Parris Island, S.C. designed to challenge new Marine recruits both physically and mentally.
More ...

4-H Holiday Extravaganza
The Nash County 4-H Holiday Extravaganza was a big hit with local residents, according to Sandy Hall, Nash County Extension Agent for 4-H Youth Development. This year's events featured 10 new vendors. Pictured above, Kathy Hale, of Ward Drug Company, chats with Mikialah Specht, a local 4-H'er who did a little shopping at the show. More ...

NCC LINEMAN GRADS
Marcus Luster of Rocky Mount (right) and Adam Nona of Pittsboro (left) graduated from Nash Community College's 16-week Electric Lineman Academy recently. The two were recruited to work on a three-month project at a major Oklahoma wind farm. Nona received the 2011 Progress Energy Electric Lineman Scholarship. More ...

One column, created one week at a time, for six months
It occurred to me the other day that - compared to 25 years ago - I spend a lot of time Facebooking and Tweeting and Blogging. It also occurred to me that there should be a way to capitalize on this.
So, I decided to go back and use a few comments made throughout the year, aimed at the world, and compile them in one place. Context is optional. See what you think. More ...
Mike Brantley
Christmas is a week away and I still have a lot to do
Christmas is just over a week away and I'm not ready.
This year was supposed to be different. I had every intention to start early. I wanted to enjoy my first Christmas with my little boy without spending the week before running all over the place.
At Thanksgiving, I felt good about things. We weren't doing the Black Friday shopping thing. Instead, we were staying home and getting our Christmas decorations up. More ...
Amanda Clark
Open letter to the Nash County Commissioners
Dear Commissioners,
Are there any county services that have been privatized? Is there any consideration of such actions for Nash County? If privatizization would help Nash County, in which areas would you recommend it's use? More ...
Letters to the Editor:
Backward Glances
This photo was submitted by Mr. Wallace Abernathy. Abernathy's father owned a service station in Nashville from 1941 until he went into the United States Army in 1944. Bill Joyner then ran the station. Pictured is Abernathy's father standing along a fence just to the right of the station. More ...
A PICTORIAL LOOK INTO THE PAST
Nash County Animal Friends' Notebook
Networking. That is how we are saving so many dogs and cats at the Shelter. It is like a whisper. If enough people whisper, it becomes a large sound. Our group is the voice of the animals at the Shelter. We look into their eyes and know that we must save these pets. More ...
Carol Vierela, Nash County Animal Friends
LOCAL COLUMN
The Nashville Police Department would like to wish everyone a very merry Christmas.
As you celebrate this Christmas, please remember those who are unable to be with their families during the holidays. Remember our members of the armed forces and remember those who are working to ensure our safety including law enforcement, fire and emergency services personnel.
More ...
Submitted by Bill Creech Nashville Chief of Police

BELLAMY WITH THE BALL. Bunn's Marisa Bellamy drives toward the basket during last Tuesday's girls basketball showdown against Northern Nash.

NN Wins Thriller
RED OAK -- Two high-level teams with one season goal in mind -- a deep playoff run -- met for what was expected to be a non-conference, girls basketball thriller last Tuesday night.
Both Northern Nash and Bunn have seen their share of success over the past few years. NN reached the Class 3-A State Quarterfinals last season, while Bunn achieved the same feat in the 2-A classification in 2010. More ...
GEOFF NEVILLE, Graphic Sportswriter

I'VE GOT YA NOW. Southern Nash's Davin Moore gains an advantage during his team's match against Rocky Mount as part of the Big East Conference Dual Wrestling Meet last Saturday at Nash Central High School.

ROUND ONE A DRAW
ROCKY MOUNT -- It's a good thing the Big East Conference is using two different meets to determine the league team champion.
Because the first event didn't settle much of anything.
The six Big East clubs spent most of last Saturday wrestling in round-robin competition. More ...
GEOFF NEVILLE, Graphic Sportswriter

ALMOST THERE. A Northern Nash swimmer heads to the finish line in the medley event during last Friday afternoon's Big East Conference Swim Meet.

NC Makes It Three
ROCKY MOUNT -- Nash Central did it again as the Lady Bulldogs claimed their third consecutive Big East Conference Swim Meet title last Friday.
Central, which has yet to drop a team match this winter, delivered 108 points to easily outdistance Wilson Fike for the latest league crown at the Harrison Family YMCA. More ...
GEOFF NEVILLE, Graphic Sportswriter
RMA wins over rival Oakwood
ROCKY MOUNT -- Host Rocky Mount Academy dropped a 59-44 decision against The Oakwood School during boys varsity basketball action last Wednesday.
The taller Oakwood squad used its size advantage and also played strong defense throughout the matchup.
Lucas Bayless came through with 10 points and five assists for the Eagles, while Adam Bayless and J.R. Parks scored nine points apiece. More ...
Staff Reports

MANNING ON THE MOVE. Southern Nash's Kadijah Manning (with ball) drives to the basket while being defended by Bunn's Patika Venable during last Friday's girls basketball matchup at the Bunn Dome.

Ladybirds Fall To BHS
BUNN -- Bunn finally picked up its first girls basketball victory of the season last Friday -- and it came at the expense of the Southern Nash Ladybirds.
BHS, which went undefeated during the regular season portion of the 2010-11 campaign, had started with three consecutive losses, albeit against difficult competition -- Northern Nash, East Wake and Nash Central. More ...
GEOFF NEVILLE, Graphic Sportswriter

DRAIN-O. Southern Nash's Tony Wills attempts a shot over Bunn's Montrel Cooke during last Friday's boys hoops showdown.

Bunn edges Birds in the final minute
BUNN -- Two early-season trends continued last Friday in a boys basketball backyard showdown between host Bunn and Southern Nash.
Bunn had displayed a knack for winning tight games, and the reward is an undefeated record so far under veteran head coach Gerald Melton -- the former girls skipper at Southern Nash. More ...
GEOFF NEVILLE, Graphic Sportswriter
NCWC splits basketball games on road
MARYVILLE, TENN. -- The Battling Bishop men's basketball team from North Carolina Wesleyan College played a pair of non-conference contests last weekend, earning a 82-65 win at Covenant College on Saturday before dropping a tough 93-82 overtime decision at Maryville on Sunday.
Sophomore Josh Morrison averaged 18 points over the two games, capped by a season-high 23-point effort versus Maryville. More ...
Staff Reports

LOOSE BALL. Northern Nash's Deondra Dancy (31) tries to corral a rebound during last Tuesday night's home boys basketball event against the Bunn Wildcats at the NNHS Gymnasium.

Bunn In A Zone Vs. NN
RED OAK -- Given Bunn's penchant for transition and penetrating during two impressive, season-opening victories, it was almost a given that the Wildcats would see a zone defense when they traveled to Northern Nash last Tuesday.
After all, BHS had displayed its guard speed and ability to get to the bucket during wins last week over higher-classification foes East Wake and Nash Central. More ...
GEOFF NEVILLE, Graphic Sportswriter
SN releases awards
STANHOPE -- Southern Nash High School has released its 2011 Fall Sports Award Winners.
The list of recipients is as follows, by sport: More ...
GEOFF NEVILLE, Graphic Sportswriter
Nash Central boys continue winning ways
PINETOPS -- Nash Central High School's boys basketball team continued its strong early-season surge with its 61-49 win over homestanding SouthWest Edgecombe last Wednesday night.
The Bulldogs (4-1) only had a slight 35-34 lead at halftime, but they methodically pulled away in the second half.
Nathaniel Pittman had 20 points and eight rebounds to lead the Bulldogs. More ...
CHARLES ALSTON, Graphic Correspondent
THE BEST IN THE BIG EAST
LEADER OF THE BULLDOGS. Nash Central High School senior quarterback Jalen Hendricks has been selected as the Big East Conference Football Offensive Player of the Year. More ...

LOCKED IN
A Nash Central grappler locks in a hold on an opponent from Wilson Fike as part of last Saturday's Big East Conference Wrestling Team Dual Meet at the NCHS Gymnasium in Rocky Mount. More ...

MORE MAT HIGHLIGHTS
BIG-TIME GRAPPLERS. Among the performers at last Saturday's Big East Conference Team Wrestling Meet at Nash Central were (above) a Nash Central wrestler. More ...

Hendricks, Sessoms honored
WILSON -- Although no Nash County team won the Big East Conference football title (Wilson Hunt prevailed), two Nash County football players headed the 2011 Big East All-Conference Football Teamm which was released Monday.
Coming up big were Nash Central senior Jalen Hendricks and Southern Nash senior Josh Sessoms. More ...
CHARLES ALSTON, Graphic Correspondent
MORE SWIM HIGHLIGHTS
STARS OF THE SHOW. Among the standouts from last Friday's Big East Conference Swim Meet at the Harrison Family YMCA in Rocky Mount were (above) Southern Nash's Jack Howell. More ...

Lake, Cotton join Pirates' program
GREENVILLE -- After watching his club fall in the NCAA Charlottesville Regional Final to overall top seed Virginia to conclude the 2011 baseball campaign, East Carolina University head coach Billy Godwin was faced with rebuilding a depleted pitching staff. More ...
Sam HICKMAN, ECU Media Relations
RMA Eagles Soar -- Again
HENDERSON -- Rocky Mount Academy's girls earned another team swim victory during a multi-school match last Tuesday at Aycock Recreation Center in Vance County.
Whle the RMA girls finished first for the second straight meet, the boys squad was also strong, posting a third-place overall effort. More ...
Staff Reports
CAROL ANN HARPER
Carol Ann Harper, 65, passed away Saturday, December 10, 2011 at Pitt Memorial Hospital in Greenville. Carol was born May 29, 1946 in Edgecombe County to the late Carl Lester and Isabelle Walters Harper. More ...

CHARLES WESLEY SNELLGROVE
Charles Wesley Snellgrove, 87, died Tuesday, December 6, 2011 at Nash General Hospital. Charles was born January 8, 1924 in Houston County, Alabama to the late Charlie and Essie Lashley Snellgrove and was preceded in death by a son, Wesley Snellgrove and a daughter, Janice Cummings. More ...

AYDEN CHRISTOPHER LARIVEE
Ayden Christopher Larivee, newborn, passed away on Tuesday, December 06, 2011. Ayden is survived by his parents, Christopher and Cassie Larivee; big brother, Elijah; maternal grandmother, Sandra Walston; and paternal grandparents, Al Larivee and Deanna Larivee. He is also survived by many aunts, uncles, and cousins. More ...

EMMA LOU WILLIAMS BASS
Emma Lou Williams Bass passed away Tuesday, December 6, 2011. She was born in Nash County, Rocky Mount, North Carolina on August 14, 1922. She was the daughter of the late Cooper White Williams and Emma Davis Williams. She is preceded in death by her husband Linwood Bass; sisters, Ruby Gold Barnes, Doris Thames, Josephine Cooper and a brother, Wilbur Dean Williams. More ...

JOYCE MOORE ARRINGTON
Joyce Moore Arrington, age 77, passed away Monday, December 12, 2011. Born in Nash County on January 05, 1934, she was the daughter of the late Jesse James Moore and Lucy Weaver Moore. She was also preceded in death by her husband, Leroy Arrington in 1992 and daughter, Debra Flowers. More ...