Subscribe/Access
Advertisements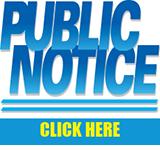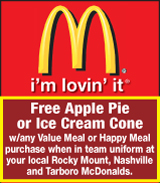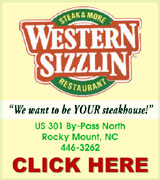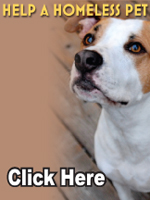 Sections
Member Options
Back
Poultry plant dispute continues
In an effort to avoid future litigation over mistakes in the Unified Development Ordinances (UDO), Nash County Commissioners voted Monday to make revisions to selected portions of the UDO text and the UDO map. The move came after a three and half hour emotionally-charged session in which members of the community presented arguments for and against the text amendment changes as well the Sanderson Farms poultry plant which is currently being courted by Nash County officials. More ...
Amelia Harper, Graphic Correspondent
Bailey pair busted trafficking drugs
The Nash County Sheriff's Office arrested a Bailey couple last week after finding stolen prescription pads and over 900 prescription pills during a search of their home.
A search warrant was issued at the home of Ennis Christopher Clark, 39, and his wife, Krista Lee Clark, 38, at 9280 Midway Road in Bailey last week after the Sheriff's Office received information the couple were forging prescriptions stolen from doctors in Nash and Wilson Counties. More ...
Amanda Clark, Graphic Staff Writer
Spring Hope man turns 102
Dallas Edwards isn't much for birthdays but regardless, family and friends celebrated Edwards' 102nd birthday with him this past weekend.
Edwards turned 102 on Sunday. His son, Melvin Edwards, said a small party was held with only close family and friends attending. But, Melvin added, the party wasn't a surprise, as neither his father or 96-year-old mother, Ozelle, like surprises. More ...
Amanda Clark, Graphic Staff Writer
Red Oak sewer project nears final completion
The Red Oak Sewer project is due to be completed by the end of the month, Red Oak Mayor Alfred Wester announced Tuesday at the regular business meeting. Wester was in hopes that the project may have been completed even sooner; however, the project "hit a snag," he said. More ...
Amelia Harper, Graphic Correspondent
Spring Hope teens charged with recent break-ins
Two Spring Hope teens faced multiple charges last week in connection with numerous break-ins in Southern Nash County.
The Nash County Sheriff's Office arrested 16-year-olds Jasper Gray Harden and Zachary Lee Wells, both of Spring Hope, after investigating several breaking and enterings that have occurred over the past three months. More ...
Amanda Clark, Graphic Staff Writer
DADDY - DAUGHTER DANCE
Over 400 dads and their daughters came out to the Nash County Agricultural Center to attend the Fourth annual Daddy/Daughter Dance, sponsored by Nash County Parks and Recreation. Pictured above, Don Collins spins his seven-year-old daughter, Natalie, during a dance. The two are from Nashville.
More ...

Nashville to implement performance program during the next fiscal year
The Town of Nashville will begin implementation of its Peak Performance Program at the start of the next fiscal year.
During the board's annual budget retreat last year, council members heard a presentation by Gary Wiggins on the program, titled "Marking Your Way to Peak Performance. More ...
Amanda Clark, Graphic Staff Writer
Nash County Blood Drives for February 2011
Wednesday, February 9 12 until 4 p.m. at Eaton Corporation, 8171 Planer Mill Road, Middlesex
Tuesday, February 15 from 12:30 until 4:30 p.m. at RBC Bank, 134 North Church Street, Rocky Mount
Tuesday, February 15 from 11 a.m. until 5 p.m. at the City of Rocky Mount on Thorpe Road More ...


Caroline Winstead slides down an inflatable slide, one of several games provided during Coopers Elementary School's PBIS celebration.

Coopers Elementary celebrates positive behavior
Coopers Elementary School celebrated positive behavior during its second Positive Behavior Support and Intervention, or PBIS, celebration at the school.
Students who participated had no bus referrals or office referrals for the six weeks and had less than four notes or phone calls home regarding behavior.   More ...
Graphic photos by Amanda Clark
NRMS employees donate to United Way campaign
Nash-Rocky Mount Public Schools and the NRMPS Board of Education were recently recognized by the United Way Tar River Region for outstanding contributions during the 2010 United Way Campaign.
Marva Scott, Director of Edgecombe County Social Services and volunteer Campaign Chair for United Way and Ginny Mohrbutter, United Way Executive Director, praised Nash-Rocky Mount Public Schools' employees for their support of United Way and the 41 health and human services programs it represents. More ...

ENGAGED
Mr. and Mrs. John W. Barrett, IV of Rocky Mount announce the engagement of their daughter, Megan Lea Barrett, to Steven Thomas Harrington, the son of Mr. and Mrs. Kelly Kyle Harrington of Broadway. The wedding will take place on April 9, 2011 at Jones Chapel Meredith College, Raleigh.
More ...

ENGAGED
Mr. and Mrs. Woody Moseley of Red Oak announce the engagement of their daughter, Lori Jean Moseley, to Hassan Marwan Elfaysal, the son of Mr. and Mrs. Marwan Elfaysal of Rocky Mount.
More ...

NCSU annouces graduates
North Carolina State University Chancellor Randy Woodson conferred 3,157 degrees on 3,018 graduating students when the university held its 2010 Fall Commencement on Saturday, Dec. 18, at the RBC Center in Raleigh.
Candidates for degrees were from 94 North Carolina counties, 33 other states or U.S. territories and 41 foreign countries. NC State holds graduation ceremonies each year in the spring and fall. More ...

Gardner Webb Honor Roll
Gardner-Webb University recently announced two Nash County students who were named to the Honor Roll during the fall semester.
More ...

TERRIFIC KIDS!
Nashville's Kiwanis Club honored students at Cedar Grove Elementary recently with Terrific Kids Awards. Students are nominated by their teachers and receive a certificate and goody bag from the Kiwanis.
More ...

SNHS SENIORS RECEIVE AWARDS
Rocky Mount Kiwanian E. L. Daughtridge (left) and Southern Nash Counselor Kim May (right) present Senior Jump Project certificates to Sherrita Wiggins (center), Skylar Konshak (left rear), and Bradley Walker (right rear). The three Southern Nash High School seniors were among 11 finalists in the Nash-Rocky Mount Schools System to be honored for academic accomplishments during the fall 2010 semester.
More ...

NCHS SENIOR AWARDED CERTIFICATE
Senior Jump Project finalist Jessica Jacobs (left center) is congratulated by Nash Central High School Counselor Catherine Flye (left), Rocky Mount Kiwanian E. L. Daughtridge, and Principal Craig Harris (right). Miss Jacobs was one of 11 seniors in Nash-Rocky Mount Schools to receive an academic achievement certificate for fall 2010 term.
More ...

TWO NNHS SENIORS EARN CERTIFICATES
Two of the 11 Nash-Rocky Mount School System finalists in the Senior Jump Project for fall 2010 were Northern Nash High School seniors Javonta Payton (left front) and Latifah Joyner (not shown). They were recently honored by Assistant Principal Lorenzo Morgan (left rear), Project Chairman E. L. Daughtridge of the Rocky Mount Kiwanis Club, and Counselor Amanda Thompson (right front).
More ...

RMHS SENIOR JUMP FINALISTS
Genevieve Cannon, Tinesha Williams, and Mercedes Ricks (left to right front), and Raymond Wiggins, Principal Leon Farrow, Jamal Taylor, and Capstone Coordinator Jessica Daughtridge (left to right rear) celebrate fall 2010 academic achievements. The Rocky Mount High School students received award certificates from the Kiwanis Club as five of 11 Nash-Rocky Mount School System finalists in the Senior Jump Program.
More ...

Local student inducted into Honor Society of Phi Kappa Phi
The Honor Society of Phi Kappa Phi recently announced that Rebecca Watkins, of Rocky Mount, was recently initiated into the Phi Kappa Phi Chapter at North Carolina State University, where she is studying Educational Administration. Watkins is among approximately 30,000 students, faculty, professional staff and alumni to be initiated into Phi Kappa Phi each year. More ...

DONATION
Meredith Holland, Executive Director of My Sister's House, accepts a check for $1,000 raised by the employees of West, from Gary Dawkins, Supervisor at West. This funds will provide services for victims of domestic violence and sexual assault in Nash and Edgecombe Counties.
More ...

Isaacs to speak at NCC Diversity Month Celebration
Howard R. Isaacs, President of The Moneague College in Jamaica, will be the featured speaker for Nash Community College's Diversity Month Celebration on February 10, 2011 at 12:00 p.m. Isaacs will speak about The Impact of Slavery on the Caribbean and the Carolinas. The free event will be held in the Nash Community College Brown Auditorium and is open to the public. More ...

BEULAH COMMUNITY NEWS
Thanks to everyone who came to the Beulah Church of Christ fishfry on Friday night. We had a great turn-out and everyone seemed to enjoy the food and also the fellowship. The weather was really rainy but no one seemed to mind. Everything inside was cheerful. On Sunday morning we had a good service. Sunday school began at 9:30 followed by church at 11:00. More ...
WILMA ENROUGHTY
RED OAK NEWS
Wallace Edwards brought the Gideon message during the morning worship service on Sunday, Feb. 6 at Red Oak Baptist Church. He shared stories that emphasized how the Gideons are spreading the good news through placement of Bibles around the world and leading others to Christ and how everyone can give to continue to make this possible.
More ...
SUZY PEARCE
EPHESUS NEWS
On Sunday, Pastor David Eidson's message in Word was from Matthew 7:24-27, and quoting from v. 26-27 (ESV) "And everyone who hears these words of mine and does not do them will be like a foolish man who built his house on the sand. And the rain fell, and the floods came, and the winds blew and beat against that house, and it fell, and great was the fall of it." More ...
DEBBIE PHILLIPS
Relay for Life News & Events
Live Auction: The Sixth Annual Relay for Life Live Auction will be held on March 12, 2011 at the Farmer's Market in Rocky Mount. Starts at 6 p.m. with a preview @ 4:30 p.m. Lots of items to be auction off including a two night stay at the Sheraton in Morehead City, a 1 week Mountain vacation, Mudcats tickets, Rudy Theatre tickets, gift baskets, homemade cakes, & lots, lots more! More ...

PEACHTREE COMMUNITY NEWS
Sunday marked 202 years since the establishment of Peachtree Baptist as a church. It was on February 6, 1809 that the minutes of the first business meeting of the church were recorded. To commemorate this milestone, sanctuary flowers were placed in the church by Beverly Wilson. More ...
BARBARA HARDISON
MOUNT ZION FWB CHURCH NEWS
Our attendance was down today (86). Still sickness going around. Earl Nelms had lung surgery Friday at Duke, but is recovering well. Other shut ins are in their normal health conditions, Sympathy is extended to the Doris Young family. Her funeral was today. More ...
ROSALENE BASS
Things that really make you think twice
Odds and ends and stuff left in the notebook …
• My favorite commercial from Sunday's Super Bowl?
Hands down, it had to be the careerbuilder.com ad with the man who parked his car and then got pinned in on both sides by "chimps" he works with. Every year, these commercials are the best, basically saying if you work with a bunch of monkeys, it may be time to look at job elsewhere. More ...
Mike Brantley
It's been my lucky week in sports
I don't know about you all but I had a great sports weekend.
On Sunday, my Tarheels beat Florida State by 20 points. And then, just a few hours later, the Green Bay Packers, who I was rooting for, won the Super Bowl.
I haven't been keeping up with the Tarheels as much this season as I have in year's past. I've been a little preoccupied with this whole pregnancy thing and haven't really been in the mood. More ...
Amanda Clark
Don't ditch downtown during construction
There's a lot going on in downtown Nashville these days. Old concrete is getting hauled away while new concrete sidewalks are being poured. Utility lines are getting buried underground and a little fresh landscaping will hopefully start soon.
But it seems that folks aren't taking to kindly to the temporary color of orange in downtown. More ...
Jo Anne Cooper
Backward Glances
This photo originally published in The Graphic April 13, 1961. Five members of the Benvenue Future Homemakers of America Chapter received State FHA degrees in Raleigh. Pictured from left to right are: Judy Whitley, Judy Joyner, Marilyn Taylor, Sally Lucas and Libba Overton.
More ...
A PICTORIAL LOOK INTO THE PAST
YOU are the SOLUTION – Lost Pets
The other day a foster dog slipped out of the house when my hubby wasn't paying attention. OMG She is going to get killed in the road! She is going to get lost in the woods and starve to death. She is going to be stolen by someone that sees her running loose and thinks that I don't care, so they will just take her. Someone will steal her because she is so cute! She is going to end up back in the Shelter. More ...
Carol Vierela / Nash County Animal Friends' Notebook

DRIBBLE DRIVE. Southern Nash's Kadijah Manning (with ball) tries to escape the defense of Bunn's Chepirah Neal during last Wednesday night's non-conference girls basketball showdown at the Bunn Dome.

Backyard Rivals
BUNN -- Whitney Bunn's sharpshooting -- and Chepirah Neal's free-throw savvy -- helped Bunn withstand a late Southern Nash rally to secure a 58-42 victory over the Ladybirds in a non-conference girls basketball game last Wednesday night at the Bunn Dome.
BHS, which is undefeated overall, scored the first 11 points of the game, thanks in part to its furious, full-court pressure defense. More ...
GEOFF NEVILLE, Graphic Sportswriter
NNHS' Talented Trio
RED OAK -- The Northern Nash High School Media Center is supposed to be a quiet haven of revenge, but there was plenty of reason to celebrate last Wednesday.
Surrounded by balloons, well-wishers and family members, three NNHS students inked letters-of-intent to continue their careers on the college level in their respective sports. More ...
GEOFF NEVILLE, Graphic Sportswriter
Big Day For Birds
STANHOPE -- As head coach of the Southern Nash High School football program, Brian Foster constantly tells his players that hard work inevitably brings rewards.
Pictured (Above): PAST AND FUTURE BEARS. Southern Nash High School football player Trendell Lynch (front, left) signs a letter-of-intent last Wednesday to join the football program at Lenoir-Rhyne University. Brian Foster (top), who was Lynch's coach at SN, also played for the Bears. Also pictured is Lorenzo Lynch, who is Trendell's father. (Graphic photo by Geoff Neville) More ...
GEOFF NEVILLE, Graphic Sportswriter
Northern will host jamboree
RED OAK -- Northern Nash will host the annual Fighting Lady Knights Preseason Jamboree on Feb. 24 at the NNHS Soccer Complex in Red Oak.
Mini-matches will be 20 minutes long. Admission is $4 per person.
The schedule of matches is as follows: More ...
Staff Reports

HEADING TO THE HOOP. Nash Central's Timyra Staton (with ball) drives to the basket during the Lady Bulldogs' road defeat last Friday night against Northern Nash.

Northern Nails Sweep
RED OAK -- Just when Nash Central's boys basketball team was making a run for the Big East Conference title, Northern Nash's squad put a small road block in its way last Friday night.
On a night where Northern's seniors were being honored, a sophomore stepped up and willed his team to an easy 75-47 victory over the Bulldogs. More ...
CHARLES ALSTON, Graphic Correspondent / Submitted photos by David Hahula
Buffaloe claims first spot in Los Angeles
LOS ANGELES, CALIF. -- Christian Buffaloe, the 11-year-old son/student of Kenny Buffaloe, former Nash County resident, recently won the youth division of the Japan-sponsored "2011 Kyokushin Karate U.S. Weight Category Tournament" in Little Tokyo in Los Angeles. More ...
Staff Reports
Nash County clubs in 'The Brittany' event
WILSON -- Five teams will represent Nash County at the annual Brittany Girls Soccer Showcase on April 8-9.
This will be the seventh installment of the event, which is staged at Gillette Park in Wilson.
Southern Nash will be the county's opening participant as the Ladybirds will tangle with Calvary Baptist on Field Three on April 8 at 5:30 p.m. More ...
GEOFF NEVILLE, Graphic Sportswriter
Stars Swim To State
GOLDSBORO -- Prestigious state berths were at stake last Saturday as Nash County's top high school performers traveled to take part in the Class 3-A Eastern Swim Regionals.
The county swimmers didn't disappoint, and several of them earned state spots thanks to Top-12 regional finishers. The Class 3-A State Meet will be held this coming weekend at the Triangle Aquatic Center in Cary. More ...
Staff Reports
NC Wesleyan men continue tear
NEWPORT NEWS, VA. -- Entering Last Saturday's contest against Chirstopher Newport, the North Carolina Wesleyan College Bishop men's basketball squad sat tied atop the conference with the Captains and Ferrum -- with all three having just one loss.
Following its trip to Virginia, NCWC has one less team to contend with for the USA South regular season championship. More ...
Staff Reports
NORTHWOOD UNIVERSITY SIGNEE
Northern Nash's Rashad Hedgepeth (front, center) signs a letter-of-intent last Wednesday afternoon to join the football program at Northwood University in Midland, Michigan.
More ...

CAMPBELL UNIVERSITY SIGNEE
Northern Nash High School's Mitchell Wells (front, center) signs a letter-of-intent last Wednesday afternoon to join the football program at Campbell University under former Knights' coach Dale Steele.
More ...

EAST CAROLINA UNIVERSITY SIGNEE
Northern Nash High School senior goalkeeper Ally Glover (front, center) signs a letter-of-intent last Wednesday to join the women's soccer program at East Carolina University.
More ...

DEAN'S LIST
Southern Nash's Brandon Jones signs a letter-of-intent to play football at Dean College, which is located in Franklin, Mass. Also pictured are SN football coach Brian Foster and Barbara Jones (mother).
More ...

COASTAL CAROLINA, PART ONE
Southern Nash's Alkeem Thomas (front, center) signs a letter-of-intent last Wednesday afternoon to play football at Coastal Carolina University.
More ...

FANTASTIC FOUR FOR SN
Pictured are Southern Nash football signees (l to r) Brandon Jones (Dean), Trendell Lynch (Lenoir-Rhyne), Alkeem Thomas (Coastal Carolina) and Aaron McFarland (Coastal Carolina). The four players finalized their college plans during a ceremony last Wednesday afternoon at the SNHS weight room in Stanhope.
More ...

NASH CO. PARKS AND REC SCORES
NASH COUNTY -- Listed are updated results from the Nash County Parks and Recreation Department's Basketball and Indoor Soccer Leagues: More ...
Staff Reports
Soccer jamboree to be staged at Central
ROCKY MOUNT -- Several top area powerhouses will participate in the Nash Central Bulldog Girls Soccer Jamboree, which is scheduled for Feb. 26 on the NCHS campus in Rocky Mount. More ...
Staff Reports
W. E. "BOBBY" JOYNER, JR.
W. E. "Bobby" Joyner, Jr. passed away Sunday, February 6, 2011 at Guardian Care in Rocky Mount. He was born September 24, 1930 in Nash County, son of the late William Elisha and Mary Land Joyner. Bobby was one of twelve children, who all preceded him in death except for a younger sister, Seluda J. Johnson of Cheraw, South Carolina. More ...

JAMES "JIMMY" WESLEY MITCHELL
ROCKY MOUNT - James "Jimmy" Wesley Mitchell, Jr. 64 passed away Saturday, February 5, 2011. He was born in Montgomery County September 20, 1946 to the late James Wesley Mitchell, Sr. and Mary Blackley Mitchell. More ...

HAZEL WINSTEAD RICKS
Hazel Winstead Ricks, 83, passed away Monday, January 31, 2011 following a short illness. She was born December 20, 1927 in Nash County, daughter of the late Joseph Walter Winstead and Iva Pearl Sherrod Winstead. More ...

LEE BRYANT FAULKNER
RED OAK – Lee Bryant Faulkner, 74, passed away Thursday, February 03, 2011. A native of Nash County, he was born July 12, 1936, son of the late Theodore Bryant Faulkner and Annie Leigh Coley Faulkner. He was also preceded by his brother, Walter Hoke Faulkner. More ...

CLARENCE EDWARD BURSTION
ROCKY MOUNT - Mr. Clarence Edward Burstion, 59, of Rocky Mount died on Thursday, February 3, 2011 at Guardian Care of Rocky Mount. More ...

HERCULES ATLAS DAVIS
ROCKY MOUNT - Mr. Hercules Atlas Davis, 62, of Rocky Mount, North Carolina, died on Thursday, February 3, 2011, at Nash General Hospital in Rocky Mount.

More ...

JAMES ALTON "SONNY" CRUSENBERRY, SR.
James Alton "Sonny" Crusenberry, Sr., age 70, passed away Sunday, February 06, 2011. Born in Edgecombe County, he was the son of Ethel Vandiford Crusenberry of Rocky Mount and the late James Calvin Crusenberry. More ...

PHYLLIS CAROL "TEENY" SHELTON
Phyllis Carol "Teeny" Shelton, 74, passed away on Sunday, February 6, 2011. She was born May 6, 1936 in Nash County, North Carolina. She was the daughter of the late Bruce Linwood Taylor and Cora Louise Layton Taylor. In addition to her parents she was preceded in death by her brother, Jesse "Bud" Linwood Taylor. More ...