Subscribe/Access
Advertisements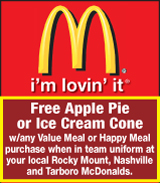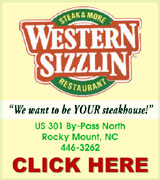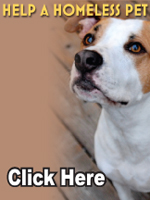 Sections
Member Options
Back

Ed Brantley

Spring Hope native and wife compete on Biggest Loser show
A Spring Hope native and his wife are starring in a reality show focusing on healthier living.
Ed Brantley, 31 and his wife of almost two years, Heba Salama, 30, of Raleigh, are contestants in the new season of "The Biggest Loser." Ed is originally from Spring Hope.
Ed and Heba decided to try out for the show because they were ready to start a family. More ...
By Amanda Clark, Graphic Staff Writer
Bowling trial jury selection continues
Jury selection began on Monday morning in the murder trial of Mark Bowling.
Attorneys began interviewing prospective jurors in Pitt County Superior Court. Jury selection continued through Tuesday. Eight jurors were selected on Monday, according to the Nash County Clerk's Office. As of press time, jury selection was still in process.
Mark Bowling is charged with first degree murder and conspiracy in the murder of his wife, Julie Bowling. More ...
By Amanda Clark, Graphic Staff Writer
School Board seeks $9 million owed by N.C. state agencies
NASHVILLE — Nash-Rocky Mount Schools (N-RMS) Board chairman Evelyn Bulluck presented the board with a letter drafted to state government officials, asking for the $9 million state agencies owe the system. The letter requests that this money be fairly repaid with new revenues, instead of using the existing education budget to repay these owed dollars. More ...
By Michele A. Cruz, Graphic Correspondent
Family Diner opens in Nashville
Wade Medlin has always wanted to open a restaurant. Last year, he began to renovate his former car lot building into the Family Diner. Almost a year later, the Family Diner is open for business.
A ribbon cutting and grand opening ceremony was held for the business on Monday, September 22 at its 110 A Barnes Street location. More ...
By Amanda Clark, Graphic Staff Writer
Fisher Farm is open for business
Despite a brief setback with insurance companies, Fisher Farm will be open for the fall season.
This will be the 25th year Fisher Farms has offered farm tours to school groups. The farm will be open through the end of October starting this Saturday and will be open from 10 a.m. until 6 p.m Monday through Saturday and from 1 p.m. until 6 p.m. on Sunday. More ...
By Amanda Clark, Graphic Staff Writer
Nash woman celebrates centennial birthday
Try to imagine the month of September in 1908--one hundred years ago.
An average annual salary for a working man in the United States was between $200 and $400. A 3-minute long distance call from Denver to New York City cost $11. Eight percent of US households had a telephone. Crossword puzzles and canned beer hadn't been invented yet! Only 8,000 cars were on the road---and only 144 miles of paved road even existed then. The leading cause of death was influenza and pneumonia. The American Flag had but 45 stars---Arizona, Oklahoma, Hawaii, New Mexico and Alaska had not yet been admitted to the United States. The population of Las Vegas, Nevada, was 30! More ...
By Melanie Giarratana, Special to the Graphic - 2 opinions posted
Nash County crops expected to do well this season
Though off to a slow start due to heat and dry weather, crop production in Nash County will end on a good note.
According to Charlie Tyson, Nash County Extension Director, the season started off well but intense heat and dryness in June and July slowed down development for some of Nash County crops. However, recurrent showers in August helped crops begin their development period. More ...
By Amanda Clark, Graphic Staff Writer
NASHVILLE POLICE BRIEFS
ARRESTS
Robert W. Underwood - 9/20/08 - charged with assault on a female
Gregory Antonio Evans - 9/22/08 - charged with parole and probation violation More ...

MILITARY NEWS
Air Force Airman Navarre R. Brown has graduated from basic military training at Lackland Air Force Base, San Antonio, Texas.
During the six weeks of training, the airman studied the Air Force mission, organization, and military customs and courtesies; performed drill and ceremony marches, and received physical training, rifle marksmanship, field training exercises, and special training in human relations. More ...

Bailey Centennial street dance set for Saturday
Bailey is celebrating the culmination of its Centennial Anniversary with a Street Dance.
Bailey's Centennial Finale Street Dance will be held 3 p.m. - 9p.m. Saturday, September 27 on Main Street in downtown Bailey. Activities and Entertainment will be free. More ...

Local educators attend seminars
Several area educators recently attended seminars held at the North Carolina Center for the Advancement of Teaching. Participating educators were: Hattie H. Cooper of Williford Elementary School; Amelia L. Johnson of Nash Central High School; and Jane Miller of Nashville Elementary School. More ...

Parker graduates
Edna Parker, of Nashville, received a Master of Science Administration degree from Central Michigan University during the May 2008 commencement ceremony. More ...

Red Oak Community News
Several from Red Oak participated in the annual Pregnancy Care Center's Walk for Life at Englewood Park on Saturday, Sept. 20. Everyone enjoyed the music, refreshments, face painting and balloons prior to the walk as well as the fellowship during the 2 mile walk. More ...
By SUZY PEARCE
Ephesus Community News
Holly Cook, daughter of Kenny and Lynn Cook served as a page at the Legislative Building in Raleigh recently. She had to walk a lot, but really enjoyed it, and a great experience it was. More ...
By LOTTIE LOU DICKENS
Mt. Zion FWB Church News
We had good attendance in Sunday school today with 3 visitors. Welcome to each of you. Brother Bob welcomed everyone to Sunday school and said "Its a good day to be in the house of God." His thought for the day was "As a parent, you have to establish yourself as the leader early on and then work yourself out of a job thereafter." Scripture that inspired this thought: Isaiah 48:17 "I am the Lord your God who teaches you what is best for you, who directs you in the way you should go. " What a wonderful thought. More ...
By ROSALENE BASS
Peachtree Community News
Next Sunday the annual Homecoming Service will be held at Peachtree. A fellowship and reunion time will be held in the Fellowship Hall beginning at 10 a.m. The worship service will follow at 11 a.m. The Rev. Richard Pridgen, who was pastor at Peachtree 1969-1972, will bring the morning message. A covered dish lunch will follow in the Fellowship Hall. More ...
By BARBARA HARDISON
Beulah Community News
We had a great week-end at Beulah Church of Christ. We had beautiful weather and good fellowship. On Saturday we had cleanup day in the yard at the church. The men cut back shrubbery and cleaned the grounds. Some of the women cleaned up inside the fellowship hall, which included window washing, rearranging inside cabinets, etc. The men also worked outside the fellowship hall. Thank everyone who came and helped. It looks really good. More ...
By WILMA ENROUGHTY
Brooklyn Community News
A few weeks ago I received two messages on my phone. Upon returning the call, I was informed by a neighbor that the light on a transformer had been lit for three consecutive days and this problem had been reported twice with no response. Mr. Hedgepeth was rightfully concerned as his house caught on fire years ago, due to a transformer overheating. I made a few phone calls and thanks to our Mayor Street and our Town Manager Mr. Preston Mitchell we had a service man on site the next day to assess the situation. I was informed that we can call 800-419-6356 to reach the Progress Energy hotline 24 hours a day to report such problems. More ...
By LENA SESSOMS - 1 opinion posted
NCC Foundation plans annual Scholarship Golf Classic
Area golfers have provided 18 years of support for the Nash Community College Foundation and its scholarship program by participating in the NCC Foundation Scholarship Golf Classic. Golfers will have the option to tee off October 2nd at 8am or 1pm at Ford's Colony of Rocky Mount for a day of challenging fun, while providing scholarships for deserving college students. More ...

Pretend I'm a bank and bail me out!
Knowing how intelligent and astute Soapbox readers are — and knowing that they know we'd NEVER blatantly pander to them — we figured we'd talk about the stock market this week.
When I was a young boy, the stock market was that place in Rocky Mount where cows and other assorted livestock was sold. However, today, in the age of Scottrade, Ameritrade and any other brokerage that might not have gone out of business in the five minutes since you bought your paper, it means something else. More ...
Mike Brantley - 1 opinion posted
Love the country, but the snakes have to stay outside
Living in the country has plenty of advantages but it's not devoid of its disadvantages either.
I've always lived in the country and appreciated its tranquility and the beauty of nature. That's one big advantage to me. I've always wondered if living out in the middle of nowhere somehow molded my brain into that of a writer. Somehow though, I've also been molded into someone who is paranoid of nasty little creatures. More ...
Amanda Clark
JV Hornets Hang On
LEGGETT - As it turned out, Nashville's 18-point halftime lead would prove to be insurmountable during last Saturday's junior varsity youth football showdown at North Edgecombe.
Barely.
The Hornets were able to thwart a second-half North Edgecombe comeback and hang on for an 18-0 decision. More ...
By Geoff Neville, Graphic Sportswriter - 1 opinion posted
Northern Stifles SN In NEW-6 Action
STANHOPE -- From midfield to back, this is one of the finest teams that Joe McCarthy has presented during his tenure as the Northern Nash boys soccer coach.
But McCarthy is still looking for several potential-rich forwards to complement the rest of his squad.
Until then, McCarthy hopes his club will continue to play stifling defense, along with scratching out enough goals to outlast NEW-6 Conference foes. More ...
By Geoff Neville, Graphic Sportswriter
Southern defeated vs. Fike
WILSON -- Southern Nash went to five games but dropped a tough NEW-6 Conference volleyball match last Thursday at Wilson Fike.
Scores were 25-11, 21-25, 23-25, 25-16, 15-11 in Fike's favor.
The Ladybirds, coached by Shannel Brathwaite, fell to 4-8 overall and 2-3 in the league. More ...
From Staff Reports
Central pastes Pam Pack
WASHINGTON -- Nash Central marched into J.G. "Choppy" Wagner Stadium last Friday at Washington High School and handed the Pam Pack their second shutout of the season -- a 34-0 defeat.
On the heels of the Bulldogs being handed a two-game forfeiture by the NCHSAA for using two ineligible players, Nash Central seemed to find some offensive punch that has been missing the majority of the season. More ...
By Charles Alston, Graphic Correspondent
Nash Baby Birds roll past Enfield
STANHOPE -- It is safe to say that the league schedule favors the Nash County Recreation football teams as they have been given a generous five home games and three road contests this season.
Nash County's Junior Varsity came into last Saturday's game against the Enfield Little Warriors with high hopes, but also knowing that they would be up against the tough running attack of the Warriors. More ...
From Staff Reports
RM, Northern Nash defeat Bulldogs
ROCKY MOUNT -- The Nash Central Lady Bulldogs made the short trip to Rocky Mount last Thursday only to be handed a quick 50-minute, three-game NEW 6 Conference volleyball loss by the Gryphons, 25-7, 25-17, 25-11.
The Bulldogs got the first point on a receiving error by the Gryphons, but that would be their only lead of the afternoon. More ...
By Kent Wheeless, Graphic Correspondent
Documentary photo exhibit opens at Dunn Center
NC Wesleyan College is inviting the public, free of charge, to visit the historic Emmett Till Documentary Exhibit at the Civic Gallery in the College's Dunn Center. This exhibit tells the disturbing story of how the murder of a fourteen year-old African-American boy has helped move our history forward as a nation. More ...

Ciompi Quartet to perform at Cherry Hill Plantation
A fall and spring season of outstanding music is planned at the historic Cherry Hill Plantation beginning with the Ciompi Quartet which is to perform Sept. 28, beginning at 3 p.m.
The Ciompi Quartet was founded at Duke University in 1965 by the renowned Italian violinist Giorgio Ciompi. All its members are professors at Duke University and play a leading role in its cultural life, in addition to traveling widely throughout the year for performances. More ...

Pilot Lions Club plans Fall Festival
The Pilot Lions Club is planning its 10th annual Fall Festival, Classic Car and Truck Show on Saturday, Oct. 4.
The event will be held at the Pilot Lions Park and admission is free. More ...

MAGGIE LEE BAKER
NASHVILLE - Maggie Lee Baker, 73, passed away Friday, September 19, 2008. She was born in Nash County on September 20, 1934. She was the daughter of the late Joseph William and Bertha Bone Pittman. She was preceded in death by two brothers. More ...

CLEVELAND JOHNSON
HOLLISTER - Cleveland Johnson, 72, passed away Sunday, September 14, 2008. Funeral services were held on Thursday, September 18, 2008 at Pine Chapel Church with the Rev. Robert G. Hedgepeth officiating. Burial followed at Pine Chapel Church Cemetery. More ...

JACQUELINE WARD TALLEY
GREENSBORO - Jacqueline Ward Talley, 54, passed away on Sunday, September 14, 2008. Funeral services were held on Saturday, September 20, 2008 at 11:00 a.m. at Mt. Vernon Baptist Church, Nashville. Interment immediately followed the service at Oakland Cemetery, Nashville. More ...

JOSEPH A. WILLIAMS
NASHVILLE - Joseph A. "Big Al" Williams, 68, passed away Tuesday, September 16, 2008. Funeral services were held at 2:00 p.m. on Saturday, September 20, 2008 at Social Union Baptist Church with the Rev. Isaac Fox officiating. Burial followed in the New St. John Cemetery. More ...

TERRENCE ANTWAN LYNCH
NASHVILLE - Terrence Antwan "Weezy" Lynch, 22, passed away Tuesday, September 9, 2008. Funeral services were held on Wednesday, September 17, 2008 at Pleasant Grove Baptist Church at 1:00 p.m. with the Rev. Thomas Richardson officiating. Burial followed in the church cemetery. More ...

VERNA MAE ALLEN RAYNOR
BENSON - Verna Mae Allen Raynor, 84, passed away on September 21, 2008. Funeral services were held Tuesday, September 23 at 7:00 p.m. at West & Dunn Funeral Home Chapel in Benson with Rev. Mike Courtney and Rev. Steve Weaver officiating. Burial followed at Banner Chapel Advent Christian Church Cemetery. More ...

RUFUS DAVIS
ROCKY MOUNT - Rufus Davis, 77, passed away on Wednesday, September 17, 2008. Funeral services will be held on Thursday, September 25, 2008 at 2 p.m. from the Richardson Funeral Home Chapel in Nashville. Burial will follow in the Oakland Cemetery. More ...

Treadwell "Ted" McClain Sills
NASHVILLE – Treadwell "Ted" McClain Sills, passed away Monday, September 22, 2008. He was born in Nash County to the late Mack and Sudie Sykes Sills. In addition to his parents, he was preceded in death by his brother, Bobby Sills; sons, Sandy, David, Donald, and Ronald Sills. More ...