Subscribe/Access
Advertisements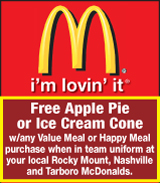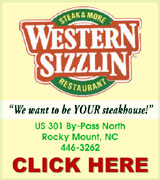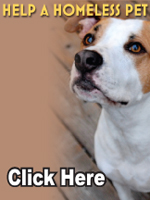 Sections
Member Options
Back

MARKS

NRMPS announces new principals


The principal at Red Oak Elementary School is now leading Nash Central Middle School, Nash-Rocky Mount Public Schools recently announced.
Eric Mitchell began in his new role as principal at Nash Central Middle School in November, following the departure of Marquis Spell, who had served as the principal since the 2013-2014 school year. Spell left to take on a similar position in Wilson County.
Mitchell started his career with Nash-Rocky Mount Public Schools 15 years ago. Most recently, he was the principal at Red Oak Elementary School, a position he's held for four years.

More ...
1 opinion posted
Man arrested for bank robberies


A career criminal is in jail on charges of robbing several banks in Eastern North Carolina, including two in Nash County.
The Nash County Sheriff's Office held a press conference on Friday to announce the arrest of 58-year-old Nathan Terry Bullock, who was apprehended in King George County, Virginia.

More ...
AMANDA CLARK, GRAPHIC STAFF WRITER
Nash says it's time to clean up Gold Rock


Nash County Commissioners have agreed to form a committee to help clean up the Gold Rock area.
Commissioner Chair Robbie Davis brought up the item at the board's January 11 meeting. Davis said the area was an eyesore and work needed to be done. He suggested he, along with Commissioner Lou Richardson, who both serve that area of the county, serve on a committee, along with Sheriff Keith Stone and others within the health department, fire marshal's office and other agencies, to help come up with ideas to clean up the area.

More ...
AMANDA CLARK, GRAPHIC STAFF WRITER
COURTHOUSE CONSTRUCTION
Construction is underway for Nash County's long-awaited courthouse expansion project. The first step in the project is the underground area, which will include a tunnel, that will be used to transport prisoners to and from court. The project is anticipated to be complete in the Fall of 2018 and will include additional space in for Superior Court, District Court, the Clerk of Court, the District Attorney and the Sheriff's Office. Upon completion, the entire courthouse will be comprised of around 100,600 square feet. The project is estimated to cost around $12 million.
More ...
Distinguished Citizen event is March 2


Nashville's Chamber of Commerce is revamping its Distinguished Citizen event.
Committee members said this year's event is set for March 2, 2017 and will include an additional award that will focus on the youth in the community.
The Junior Achievement Award will be presented to an individual between the ages of 12 and 18 who is involved in his or her community and goes above and beyond.

More ...
AMANDA CLARK, GRAPHIC STAFF WRITER
Veteran officer retires


Pat Joyner knew at an early age that law enforcement was the field he wanted to work in.
As soon as Joyner turned 20, the age you have to be to go into law enforcement, he began working with the Spring Hope Police Department.
That was 28 years ago.
Joyner celebrated retirement on December 31 and the Nash County Sheriff's Office celebrated Joyner's commitment to law enforcement during a special retirement celebration.

More ...
AMANDA CLARK, GRAPHIC STAFF WRITER
Rocky Mount City Manager sets retirement
After 35 years in local government and 23 years with the city of Rocky Mount, City Manager Charles Penny announced his retirement at the end of a closed session during Monday's council meeting. Jan. 1, 2017 marked the beginning of Penny's seventh year as city manager.
"Thank you for the opportunity to fulfill a career goal of becoming a city manager," said Penny to the members of the Rocky Mount City Council. "The experience in Rocky Mount has fully met my expectations; however, I have decided to retire as city manager effective April 1, 2017."
More ...
Red Oak Postmaster retires


The Town of Red Oak hosted a farewell party on Sunday afternoon for retiring postmaster Renay Smith.
Smith has served as postmaster at Red Oak's Post Office for 13 years. But her dedication to the postal service goes even further.
Smith started her career with the United States Postal Service in New York. She came to North Carolina in 1988 to be with her husband, Robert, and started working in Pinetops at their post office.

More ...
AMANDA CLARK, GRAPHIC STAFF WRITER
Southern Nash Middle Honor Roll
Nash-Rocky Mount Schools has released its Honor Roll lists for the first semester of the 2016-2017 school year.
The following students at Southern Nash Middle School made the A or A/B Honor Roll.
More ...
NASHVILLE POLICE REPORTS
INCIDENTS
A driving while impaired, expired registration, drinking while driving and open container was reported on 1/16/17 on W Washington Street
A larceny and simple assault was reported on 1/17/17 on Creek Road
A possession of a firearm by a convicted felon was reported on 1/20/17 on W Washington Street at US 64
More ...
NASH COUNTY SHERIFF'S OFFICE REPORTS
An assault on a female was reported on 1/2/17 at 6488 Todd Road
A larceny of a dog was reported on 1/2/17 at 9484 Stoney Hill Church Road
A felony larceny was reported on 1/2/17 at 8512 Bryant Road
A breaking and entering a motor vehicle and larceny of a firearm was reported on 1/3/17 at 7647 West Mount Drive
More ...
B&G CLUB SPOTLIGHT
Keona Nicholson is a senior at Nash Central High School. She has attended the Nashville Boys & Girls Club for two years and said she enjoys coming to the club because of the positive atmosphere, staff and connections she makes with club members. Her favorite club activities include socializing and playing sports with other club members. Throughout her high school career, Keona has played volleyball, softball, and track. She is also a member of the school's art club. Keona has already been accepted into four universities and is awaiting offers from other schools.
More ...
Luke's Word for the Week


Well I must confess that I am still missing college football. It is easily my favorite sport to watch. I love the passion and the intensity. I also enjoy watching College Gameday, a Saturday morning program on ESPN, that has all things college football. One of the most interesting aspects of this program is that it is broadcast live on college campuses spanning our great country. With a live program of course comes clever, and sometimes raucous, students who draft up quite unique signs they put on yardsticks to hold up behind the set where the talent is broadcasting and informing us of their football intellect and predictions.

More ...
LUKE WHITEHEAD
PEACHTREE COMMUNITY NEWS


The weather on Sunday morning was dreary and chilly, as Peachtree folks gathered for worship. But the spirit of those present was warm and congenial.
Pastor Whitehouse chose as his sermon topic "Return to the Basics." It was based on Acts 6: 1-7. The book of Acts was written to show the actions of the early church. It could be called the "Gospel of Action." We who are Christians are to be witnesses to the world. We are to be the "salt of the earth." We need to be missionaries for God's church.

More ...
BARBARA HARDISON
RED OAK NEWS


Red Oak United Methodist Church will have their sanctuary open on Wednesday's from 5- 6 pm for quiet prayer time. Anyone is welcome to participate, you do not need to be a member of the church.
The Stop Hunger Now goal for 2017 is bigger than ever! In partnership with other area churches (including Bethlehem UMC, Rock Creek Baptist, Dortches Baptist and possibly others) Red Oak United Methodist Church hopes to feed 75,000 people this year.

More ...
SUZY PEARCE
Nash County Blood Drives January 2017
Thursday, January 26, from 3 until 7 p.m. at West Mount Fire Department, 7955 West Mount Drive, Rocky Mount
Sunday, January 29 from 12:15 until 4:30 p.m. at Memorial Baptist Church, 5399 Old Wilson Road, Sharpsburg
Monday, January 30 from 3 until 7 p.m. at Planet Fitness, 1271 Cobb Corners Drive, Rocky Mount
More ...
Nash County Animal Friends' Notebook


VOLUNTEERS NEEDED ~ First thing, for all of these jobs you must be comfortable with Facebook. This is our primary media and where we do most of our communication and promotions. We need photographers. Must be available during weekdays. You don't have to be expert, just have either a camera or an I-Phone that takes decent photos. If you are always the one behind the camera, you can help save a pet's life! We will have you go with another photographer to learn the ropes. We also could use a graphic person, who can make collages of photos, cut and paste.

More ...
Carol Vierela, NASH COUNTY ANIMAL FRIENDS
A few complaints about complaining


Anyone with a grain of sanity has to be politically fatigued after the last week.
If the election season itself wasn't draining enough, the inauguration events, news and related protests finished the job.
If there is one thing that is certain, there are a lot of people in America who are angry.
In this day and age, there is constantly something being done to "raise awareness." At this point, one has to wonder if there is any topic the average citizen is unaware of, or hasn't been told about.

More ...
Mike Brantley
It's a rarity -- but I'm not always right!


You may recall last year me mentioning that finally, my husband had bought me a little pig.
I've always wanted a little pig and I was so excited that I was finally getting one.
I named him Wilbur and he was really growing on me.
Unfortunately, Wilbur passed away unexpectedly during the summer. There was an accident and I was devastated. My whole family was actually devastated. We all loved Wilbur and we still miss him today.

More ...
Amanda Clark
Pollution and climate change are two very different things


Dear Editor:
Do we have climate change? The answer is a resounding YES!
Climate change has been around for millions and millions of years. Climate change is how the Creator of the earth and the universe has changed the surface of earth and developed the vast depths of the universe.

More ...
LETTER
Backward Glances


FELLOWSHIP "HUDDLE" -- This photo was originally published on February 7, 1974. Members of the Northern Nash Fellowship of Christian Athletes are pictured at one of the Sunday meetings. From left to right are: Coop Cooper, Craig Smith, Eddie Sexton and Northern Nash Coach and fellowship sponsor Jean Earl Worthington.

More ...
A PICTORIAL LOOK INTO THE PAST - 1 opinion posted
Patriots Accept College Offers


ROCKY MOUNT -- Given their long-time baseball rivalry, Pitt Community College and Louisburg College don't usually share a social spotlight -- but that was the case Monday during a signing ceremony at Faith Christian School.
Ben Lewis and Braxton Varnell, members of Faith Christian's 3-4 batting lineup punch, finalized their next-level intentions by signing letters-of-intent.
Varnell, a hard-hitting catcher, accepted a scholarship to Pitt, while Lewis, a slick-fielding shortstop, signed with Louisburg in front of LC head coach Blake Herring, who made the drive from Franklin County.

More ...
GEOFF NEVILLE, Graphic Sportswriter
FUTURE BULLDOG
Faith Christian School's Braxton Varnell signs a letter-of-intent to continue his baseball career at Pitt Community College. Also pictured are (back, l to r) FCS Head of Schools Edward Bunn, FCS assistant baseball coach Al Carter and FHS head baseball coach Greg Clifton; (front, l to r) parents Shane and Tracy Varnell.
More ...

SPOONER'S SUCCESS. Northern Nash High School's Jalen Spooner (top) comes up with a pinfall during last Saturday's action at the Big East Conference Team Wrestling Championships at Wilson Hunt.

FIRST GOES TO FIKE


WILSON - One individual match ended up muddling the final standings at the Big East Conference Team Wrestling Tournament, which was held last Saturday at the Wilson Hunt High School Gymnasium.
With Northern Nash trailing by three points against Wilson Hunt heading into the final match, the Knights were able to complete a rally thanks to a four-point major decision from Bryce Miles in the 152-pound classification.

More ...
GEOFF NEVILLE, Graphic Sportswriter

SEE YA LATER. Northern Nash's Markela Avent (with ball) dribbles away from the Southern Nash defense during Monday's basketball game.

BUILDING SPECS


STANHOPE -- Two teams looking toward the future had an opportunity to achieve present-day gains Monday when Northern Nash traveled to Southern Nash for a make-up girls basketball contest.
Both clubs were winless in the Big East Conference coming in, so something had to give in that respect in the duel between the young squads.
Northern Nash was able to get off to a quick start with its full-court pressure defense, and the Lady Knights never looked back en route to registering a 42-22 triumph over the Ladybirds at the historic SNHS Gymnasium.

More ...
GEOFF NEVILLE, Graphic Sportswriter
NN's JVs edged by Warriors


RED OAK -- Northern Nash High School's girs varsity basketball team was defeated last Friday night at home against Big East Conference opponent Wilson Hunt.
The visiting Lady Warriors used 14 points from Ku'Shiyah Williams to erase an early deficit en route to registering a 44-35 decision.
Northern Nash led 8-5 after one frame, but Wilson Hunt took charge with a 20-12 spurt in the second stanza of action.
A'Nya Bobbitt (13) and Janiah Godley (8) combined for 21 points for the Junior Lady Knights, who resumed their conference schedule Friday on the road against Southern Nash.

More ...
Staff Reports
Buffaloe earns rank


WARREN COUNTY -- Christian Buffaloe, 17-year-old son and student of local Kyokushin Karate instructor Kenny Buffaloe, recently passed a high level examination for 1st Kyu (brown belt/black tip) ranking.
In Kyokushin Karate, rank is difficult to attain due to the high level and standards required for advancement.
Students are tested on their technical abilities, attitudes, seriousness in training, fighting spirit and character.

More ...
Staff Reports
Wesleyan topped on hardwood


ROCKY MOUNT -- The North Carolina Wesleyan College Battling Bishop men's and women's basketball teams battled through four USA South Conference contests this past weekend, each going winless in league play.
NCWC's women fell to Greensboro College last Saturday by a 70-62 score, then dropped a 56-42 decision to William Peace on Sunday.
The rims were not friendly to the Bishops on their home court as North Carolina Wesleyan struggled offensively both days.

More ...
Staff Reports

DARIUS GETS THE JOB DONE. Southern Nash's Darius Edmundson (with ball) drives to the basket during Monday night's home conference setback against the Northern Nash Knights.

Driver's Seat


STANHOPE -- Last season, Coach Henry Drake's Northern Nash Knights boys basketball squad won 12 games.
After Monday night's 80-69 win against homestanding Southern Nash, the Knights are sitting at 16-2, with six regular season games left.
Northern is also 4-0 in the Big East Conference, and is the lone remaining squad in the league without a loss.
After a slow start in the first quarter, Northern Nash found itself trailing by one point to now 5-13 Southern Nash.

More ...
CHANCE PUCKETT, Correspondent
COUNTY RECREATION REPORT


NASH COUNTY -- Here are updated results from the Nash County Parks and Recreation Department's Winter Youth Sports Leagues:

More ...
Staff Reports
HEAD GAMES
Nash Central's Escobaugh Larmond (left) tries to avoid the hold of a Rocky Mount wrestler as part of last Saturday's action at the annual Big East Conference Team Wrestling Championships. The event was staged at the Wilson Hunt High School Gymnasium.
More ...
JUST CHECKING IN
Noah Craft prepares to enter a recent Ages 7-9 Winter Youth Basketball League Game that was staged by the Nash County Parks and Recreation Department.
More ...
KEY VICTORY
Northern Nash's Bryce Miles (top) picked up this important win to spark the Fighting Knights to a team triumph last Saturday morning against homestanding Wilson Hunt High School at the annual Big East Conference Wrestling Championships.
More ...
PAVING THE WAY
Southern Nash's Stacie Winner (left) makes a strong move toward the basket during Monday night's Big East Conference girls hoops contest against rival Northern Nash.
More ...
SECOND-HALF SURGE
Southern Nash High School's Tyler Wilson (left) delivered all of his career-high 27 points during the second half of action Monday as the Firebirds were defeated at home by Northern Nash in Big East Conference boys hoops action.
More ...
SOMETHING IS MISSING HERE
Northern Nash's Raymond 'Goody' Bullock (left) tries reclaim the ball during Monday night's Big East Conference boys basketball decision at Southern Nash High School.
More ...