Subscribe/Access
Advertisements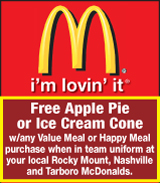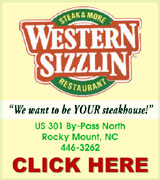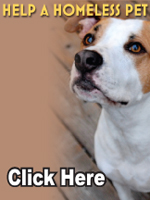 Sections
Member Options
Back
Nashville Board considers new website


Nashville's Town Council is considering hiring a company to rework the town's website to make it more user friendly to citizens.
Tricia Lease, of Vision Internet, made a presentation to council members at their annual retreat on February 5. Vision Internet is based out of California and specializes in websites for governments.
"We are the leader in building websites for cities and counties," Lease told council members.

More ...
AMANDA CLARK, GRAPHIC STAFF WRITER

PITTMAN

Middlesex Police Chief charged with cyberstalking


The Town of Middlesex's Chief of Police and Administrative Assistant were arrested last week and charged with cyberstalking.
According to the Nash County Sheriff's Office, the arrests stemmed from charges taken out by the husband of Tammy Pittman, who serves as the Town of Middlesex's Administrative Assistant. Pittman's husband alleged cyberstalking by Police Chief Dennis Murray and Pittman.
Murray was arrested on February 9 and was off duty when he was arrested. Pittman turned herself in the next day.

More ...
AMANDA CLARK, GRAPHIC STAFF WRITER

Red Oak Elementary Teacher Betty Powell looks at her basket of school supplies after shopping in a special store set up by Red Oak Baptist Church.

Red Oak Elementary teachers get "Big Bucks" for school supplies


Teachers at Red Oak Elementary School were given the opportunity to shop for school supplies last week at a special event hosted by Red Oak Baptist Church.
The church's Outreach Team provided Big Bucks to teachers and teacher assistants at the school last Thursday, to allow them to go shopping for needed school supplies.
The faith based community has become big supporter of the school, said Principal Eric Mitchell.

More ...
AMANDA CLARK, GRAPHIC STAFF WRITER
School board changes meeting time


The Nash-Rocky Mount Board of Education again switched up their meeting schedule by changing times.
Board Chair Reginald Silver suggested moving the board's agenda meeting from 7:30 p.m. to 7 p.m. The work session, which usually begins at 5:30 p.m., would also be moved back 30 minutes, to 5 p.m.
Silver said he made the suggestion because many parents who attend the meetings have children they need to get home and having the 7:30 time pushed the meetings to end late.

More ...
AMANDA CLARK, GRAPHIC STAFF WRITER
Spring Hope remembers prominent business woman


Janet Sload, a long-time business owner in Spring Hope, passed away on Saturday. She was 67 years old.
Sload owned and operated The Sewing Source in Spring Hope for over 30 years as well as a retail store, Scrub Sensations.
Both the manufacturing facility and retail store were located on Nash Street in Spring Hope and manufactured textiles for the health care industry. The corporate offices moved late last year to South Pine Street in Spring Hope.

More ...
AMANDA CLARK, GRAPHIC STAFF WRITER
Nash County mourns loss of distinguished 4-H supporter


A long-time farmer and supporter of Nash County 4-H has passed away.
Albert Batchelor passed away on Tuesday, February 16 at his home. He was 68 years old.
Batchelor was from the Sandy Cross Community and was known throughout Nash County for his interest in swine.
He started in 4-H at 14 years old with his own swine project. From there, his interest and knowledge in swine production developed and grew.

More ...
AMANDA CLARK, GRAPHIC STAFF WRITER
USDA declares Franklin County a natural disaster area
The U.S. Department of Agriculture (USDA) has designated Franklin County in North Carolina as primary natural disaster areas due to damages and losses caused by excessive rain and flooding that occurred in September 2015.
"Our hearts go out to those North Carolina farmers and ranchers affected by recent natural disasters," said Agriculture Secretary Tom Vilsack.
More ...
MASONIC OFFICERS SWORN IN
Morning Star Masonic Lodge #85 in Nashville recently swore in new officers for the 2016 year. Pictured (L-R) is: Ralph Howell, Secretary; Chuck Adcock, Jr. Warden; David Wooten, Master; Jason Knapp, Sr. Warden; Jerry Ezzell, Sr., Tyler; and Bennie Hicks, Sr., Deacon. Not pictured is John Bass, Chaplain; Joe Tunstall, Sr. Steward; Jerry Ezzell, Jr., Jr. Steward; and Philip Parker, Jr. Deacon.
More ...
Nash Community College opens new Academic Advising Center
Nash Community College has implemented a new Academic Advising and Success Center this semester.
Many new college students do not know what path to take in order to achieve their goals. Confusion can set in, and when accompanied by lack of information or misinformation, the result can make a difference in whether or not an individual achieves their goals.
Having worked with college students in their first year, Amanda Guy understands the need for the advising center.
More ...
Booth resigns from Director position at Nashville library


Cooley Library Director Brian Booth has resigned his position to permanently join a monastery in Washington, D.C.
Booth took a temporary leave of absence in November 2014 to stay at the monastery for an internship program. Booth returned around April of 2015.
He rejoined the monastery on Saturday, January 30, leaving the position of Library Director in Nashville vacant.

More ...
AMANDA CLARK, GRAPHIC STAFF WRITER
Nash Commissioners recognize long-time county employees


Longtime Nash County employees were recognized earlier this month at the Board of Commissioner's meeting.
Employees with 20 or more years of service received a service award pin, which was presented by Board Chair Fred Belfield and County Manager Zee Lamb.
Each year, the county acknowledges Nash County employees who have completed five or more years of service. Service Award pins are awarded by department heads on each anniversary in five-year increments. However, the board gives special recognition in January to employees with 20 or more years of service.

More ...
AMANDA CLARK, GRAPHIC STAFF WRITER
NASHVILLE POLICE REPORTS
INCIDENTS
An assault on a female was reported on 2/10/16 at 700 S Bass Drive
A hit and run was reported on 2/11/16 at 314 W Washington Street, in the parking area of Waffle House
A contributing to the delinquency of a minor was reported on 2/11/16 at 609 Lake View Drive
More ...
NASH COUNTY SHERIFF'S OFFICE REPORTS
An assault on a female and simple assault were reported on 2/7/16 at 10180 W Spring Hope Road
A carrying a concealed gun and possession of marijuana was reported on 2/7/16 at Strickland Road and NC 581
A misdemeanor larceny was reported on 2/8/16 on US 264 Eastbound
A felony possession of cocaine was reported on 2/8/16 at Second and First Street
More ...
Eastpointe Medical Director named to NC Medical Board
The North Carolina Medical Board (NCMB) recently announced that Venkata Jonnalagadda, MD, FAPA, was its newest Board Member. Governor Pat McCrory appointed Jonnalagadda to the Board, effective January 26.
"Dr. Jonnalagadda is fully committed to the work of the Board and to the health and safety of the people of North Carolina. We look forward to working with her," NCMB chief executive officer R. David Henderson said.
More ...
Native receives Aero Star Award
Nash Community College graduate Charles Daniels has received an Aero Star Award for developing and implementing the Integrated Fore Body (IFB) Nose Cap for the F-22 Raptor, a single-seat, twin-engine, all-weather stealth tactical fighter aircraft developed for the United States Air Force. The top Air Dominance Fighter in the World.
Daniels grew up in Rocky Mount and attended Rocky Mount Academy for elementary school. He graduated from Rocky Mount City Schools.
More ...
Speaker
Rotarian President Richard Sykes, at left, stands with Maggie Strickland and John C. Barnes, of Farm Pak Products, who spoke at a recent Rocky Mount Rotary meeting. Strickland spoke at Doubletree of Rocky Mount on sweet potato farming, production and the leadership role Farm Pak/Barnes Farming has in the world, as well as the other areas of farming.
More ...
PFLAG scholarship available to seniors
A $1000 scholarship will be awarded by the Rocky Mount Chapter of PFLAG to a graduating high school senior who has worked, as an individual or the member of a group, to move equality forward in the schools and community.
"We want students and parents to be aware of this scholarship opportunity," said Marion Stoga, chapter president. "We welcome applications from seniors in the Rocky Mount area who share our vision to create a more comfortable community in which all of us can live, learn, work and love."
More ...
Luke's Word for the Week


Each morning we wake up, we are searching.
We search for the snooze button. We search for the blanket to pull back over our head. We search for the snooze button again. We search for the light switch, the cup for our coffee, a calendar just to make sure it's not Saturday (so we can stop searching and crawl back into our slumber).
We are searchers.

More ...
LUKE WHITEHEAD
PEACHTREE COMMUNITY NEWS


On a frigid Sunday morning, Pastor Whitehouse greeted Peachtree folks who came to worship. Sanctuary flowers were given by Kathy and Aubrey Farmer in recognition of the Savage and Knight families. The Adult Choir sang "Be Thou My Vision" under the direction of the pastor.
To introduce the Children's sermon the congregation sang "Jesus Loves Me". Beverly Wilson talked to the children about how much God loves each of them. She gave them each a heart book-mark.

More ...
BARBARA HARDISON
RED OAK NEWS


WMU Focus Sunday was February 14 at Red Oak Baptist Church! Members of WMU led the morning worship service. Marilyn Boone, WMU Director, gave the welcome and shared announcements. Women in Action presented the Prayer Calendar and prayer requests. The Edna Booth Group collected the offering. Special music was provided by the Carol Choir, elementary age children. Karen Girona, Assistant WMU Director, recognized each WMU organization and members followed by the introduction of the speaker, Kay Turner. Kay is a retired school teacher and very involved with WMU in her church, Rock Creek Baptist Church.

More ...
SUZY PEARCE
Word for the week


An elderly couple strolls through the park hand in hand. We watch. It's better by far to be a couple walking together clasping hands. Similarly, it's not enough to carefully observe God's love. We must also experience it. On one side, "God demonstrates His own love toward us, in that while we were yet sinners, Christ died for us" (Romans 5:8). On the other, "The love of God has been poured out within our hearts through the Holy Spirit who was given to us" (Romans 5:5).

More ...
DENNIS PRUTOW
Certificate of membership
Penny Watson McLain (center) was presented her certificate of membership into the United Daughters of the Confederacy at the January meeting of the UDC Bethel Heroes Chapter 636. Pictured with McLain on the right is Margie Brantley, president and left Donna Boykin, registrar of the chapter. McClain is the descendent of William E. Watson who served with the confederacy in the War Between the States. He enlisted into Company K, 11th Regiment, Tennessee Calvalry, C.S.A
More ...
FARM SERVICE AGENCY NEWS


The U.S. Department of Agriculture (USDA) recently announced that producers who have crops pledged as collateral for a marketing assistance loan can now purchase a commodity certificate that may be exchanged for the outstanding loan collateral. The authority is provided by the 2016 Consolidated Appropriations Act, legislation enacted by Congress in December. Commodity certificates are available beginning with the 2015 crop in situations where the applicable marketing assistance loan rate exceeds the exchange rate. Currently, the only eligible commodity is cotton.

More ...
SHARON TAYLOR, NASH COUNTY FSA EXECUTIVE DIRECTOR
Hunter Education Skills Tourney set
The N.C. Wildlife Resources Commission has set the schedule for the 2016 Youth Hunter Education Skills Tournaments, marking the 38th year for the popular statewide, pre-collegiate shooting sports events.
The Commission will conduct nine district-level competitions in March, with thousands of middle school and high school students taking part. Teams will compete in rifle, shotgun and archery marksmanship, as well as an orienteering challenge and a wildlife exam.
More ...
LUNCHEON
UDC Bethel Heroes Chapter 636 and SCV Robert Henry Ricks Camp 75 held their Third annual Lee/Jackson luncheon to honor the birthdays of Robert E. Lee and Thomas "Stonewall" Jackson, famous generals of the War Between the States. The keynote speaker was Wayne Richie, local living historian. Richie is known for his portrayal of Matthew Brady, Civil War photographer. Pictured with Richie (at right) is Patricia Gasson, North Carolina Division President of the United Daughters of the Confederacy.
More ...
Donation
The Progressive Men's Club, of Nashville, recently donated $100 to purchase copies of Pam Saulsby's book, "Ashley's High Five For Daddy" for the local Head Start program. The book is about military kids and post traumatic stress. Saulsby will also be coming the Nashville Exchange for a book signing on March 25 from 5 until 7:30 p.m. Pictured (L-R) is Linda Woolard, Kristy Snuggs, of NEED, Inc. and Eddie McKoy, of the Progressivle Men's Club.
More ...
Locals named to honor lists at ECC
Edgecombe Community College recently announced its President's List and Dean's List for the Fall 2015 semester.
The following full-time students earned a 4.0 grade point average, placing them on the President's List.
Nashville residents named to the President's List include Catherine Braswell and Valerie Lumley.
More ...
Hobgood Academy releases honor lists
Hobgood Academy recently announced its Principal's List and Honor Roll students for the third six weeks of school.
Principal's List recognizes students who made all A's. Honor Roll recognizes students who make A's and B's.
Fourth graders named to the Principal's List include Eliza-Grace Hux, Payden Kiser, Carson Perkins and Macie Rodman.
Fourth graders named to the Honor Roll include Curt Bunting, Summer Butler, Josiah Craft and Taylor Everette.
More ...
Nash County Animal Friends' Notebook


SIMPLY PUT....
Unconditional love is waiting to be adopted at the Nash County Animal Control Shelter on N. First Street in Nashville NC. As I look around at my fur babies, I am blessed. They are part of my family. They entertain, they hang on my every word, they rely on me and are appreciative. Their tails wag, in fact, their whole body wags. Well, the cats purr and head butt. When the electric goes out, they can even help keep me warm.

More ...
Carol Vierela, NASH COUNTY ANIMAL FRIENDS

Pictured above, Hospitality Committee Members Dina Tang and Doris Parham (L-R) celebrate at the event that they helped organize.
Nash Health Care Systems celebrates volunteers
More than 100 Nash Health Care volunteers and hospital staff members gathered at the Benvenue Country Club to celebrate and thank the volunteers who help the hospital run so smoothly. Organized by the hospital and the Volunteer Auxiliary Hospitality Committee, led by Dina Tang and Doris Parham, the elegant event featured a three-course lunch, an award ceremony, a tribute to deceased colleagues including beloved volunteers Maeta Joyner and Jackie Page Ward. A fun door prize drawing with multiple winners concluded the event.
More ...
Rocky Mount Mills plans first community 5K
Koi Pond Brewing at the Rocky Mount Mill is open for business. SpringBoardNC, Sweet Taters Brewing and the real estate management offices for the project are near completion. And, the team at Rocky Mount Mills has begun planning its first community event in collaboration with Tar River Running Company. The Rocky Mount Mills 5K will launch on June 4, 2016 with a road race, food truck rodeo, concert and North Carolina craft beer.
More ...
UDC Bethel Heroes
UDC Bethel Heroes Chapter 636 members delivered Valentine gifts to Veterans who are patients in the South Village Nursing Center. The chapter honors not only our confederate ancestors, but all veterans of all American wars. Pictured (L-R) is: Kimberly Williams, Activity Director for South Village and Margaret Cobb, of the Bethel Heroes.
More ...
Nash County Blood Drives for February, March 2016
Friday, February 19 from 2:30 until 7 p.m. at Nashville Elementary School, 209 East Virginia Avenue, Nashville
Monday, February 22 from 3 until 7 p.m. at Sandy Cross United Methodist Church, 3725 Sandy Cross Road, Nashville
Tuesday, February 23 from 3 until 7 p.m. at Ridgecrest Worship Center, 1120 West Mount Drive, Rocky Mount
Tuesday, March 1 from 9 a.m. until 1 p.m. at Tri-County Industries, 1250 Atlantic Avenue, Rocky Mount
More ...
Politics, division, not good for country or area


A few days in the hospital, which I'll write more about later, was all it took to remind me why I don't watch as much television as I used to. When you're stuck in a room, you become thankful for many things that are easy to take for granted: family, visitors, and "The Andy Griffith Show."
The news cycle thrives on negativity. We lost a good man with the passing of Supreme Court Justice Scalia. Before the news was two hours old, the Democrat Party was sending out emails soliciting donations for the upcoming fight to replace him with a left-leaning nominee.

More ...
Mike Brantley
Proud of NPD for working hard to make a difference


For the past few months, I've heard some talk of a big announcement Nashville's Police Department was going to be making.
I've been patiently waiting to hear what that announcement was and last week, the announcement was made.
The announcement was that the department was going to be offering resources to those suffering from opiate addiction.
I'm not sure what I was expecting but that was certainly not what I had anticipated. But what great news for Nashville and Nash County!

More ...
Amanda Clark
Backward Glances


This photo originally published in the May 28, 1981 edition of The Nashville Graphic. Nelson Puckett, Momeyer Fire Chief, accepts a check for $100 from Mrs. Lois Richardson, worthy matron of the Coretta S. King chapter, Order of the Eastern Star, in Spring Hope.

More ...
A PICTORIAL LOOK INTO THE PAST
Wrestlers Return To Regionals


WENDELL -- Between Nash Central, Northern Nash and Southern Nash, a healthy area contingent is usually in action at the Class 3-A State Wrestling Championships.
But only one performer will represent the three schools this time around -- Southern Nash heavyweight Kendrick Watson.
In order to make the states, competitors must earn Top-Four finishers at the Class 3-A East Regionals, which were concluded Sunday at Corinth Holders High School in Johnston County.

More ...
GEOFF NEVILLE, Graphic Sportswriter
ON THE RUN AGAIN


RED OAK - Perhaps more than any other sport, cross country develops a camaraderie and kinship between teammates that is difficult to explain.
"These kids go through everything together,'' said Northern Nash coach Jeff Dodrill. "They so the same workouts, so you know what the person beside you is doing. If one person pays the price, the others will, too.''
It's a bond that strengthens over time, as evidenced by Northern Nash's recent connection to the fledgling cross country program at Louisburg College.

More ...
GEOFF NEVILLE, Graphic Sportswriter
THE STATE STARS


ROCKY MOUNT -- Jennifer Jackson made one final trip to the medals stand, and that proved to be a perfect way to end her prolific swim career at Nash Central High School.
Jackson, a senior who has signed with Gardner-Webb, represented Nash Central for the last time by excelling at last Friday's Class 3-A State Championships at Triangle Aquatic Center in Cary.

More ...
GEOFF NEVILLE, Graphic Sportswriter
Bulldogs nab title at states


WINSTON-SALEM -- Nash Central High School picked up a state title as part of last Friday's action at the Class 3-A State Indoor Track and Field Championships at the JDL Fast Track in Forsyth County.
Central's girls foursome of T'Keyah Macklin, Carisha Leonard, Kiera Ausby and Teona Hill earned the top spot in the 1600 Relay.
The quartet came in seeded first and lived up to that seeding by setting a meet record with a personal-best time of 4:12.

More ...
Staff Reports
NC girls wrap up title


STANHOPE -- Coming into the game last Saturday as polar opposites, Nash Central (19-3) had everything to gain and Southern Nash (0-20) had nothing at all to lose.
With a win, Nash Central would solidify a Big East Conference girls basketball championship.
On the other side, a Ladybirds' upset win would pick up an all-important first victory of the season.

More ...
ZACK FOSTER, Graphic Correspondent
NCWC continues winning streak


FERRUM, VA. -- North Carolina Wesleyan College never trailed en route to a 67-58 USA South Conference men's basketball win at Ferrum College last Saturday.
The victory is the Bishops' 8th straight and gives them a league-leading 10-2 record in conference play.
Despite never leading, the Panthers did manage to force five ties in the first half, the latter coming at 24-24 with 2:54 remaining in the period.
NCWC sophomore Adrian Moore proceeded to reel off the game's next six points to give his Bishops a 30-24 lead at the break.

More ...
Staff Reports
SN shares boys crown


STANHOPE -- Nash Central and Southern Nash have had three classic showdowns this season in boys basketball action.
The Bulldogs got the best of the Birds twice earlier this winter -- once in the Big East Conference and once at the Nash County Christmas Tournament.
The margin of victory in each of those games was three points.
But the outcome this time would not be in Nash Central's favor and a single point determined the margin of victory as Southern won the overtime thriller by a 66-65 margin last Saturday in the Big East finale for both squads at the SNHS Gymnasium.

More ...
ZACK FOSTER, Correspondent
THE BEST OF THE BEST
MISTER WILSON. Rocky Mount High School's Wilson Smith was saluted as the Most Outstanding Wrestler at the Class 3-A East Regional Championships, which concluded Sunday at Corinth Holders HS in Wendell. Smith was the winner in the 126-pound weight class.
More ...
COUNTY MAT HEROES
Among the Nash County participants at Sunday's Class 3-A East Regional Wrestling Championships at Corinth Holders were (above) Southern Nash's Kendrick Watson.
More ...
FUTURE HURRICANE, PART ONE
Northern Nash High School's Stephen Whitehead (front, center) signs a letter-of-intent to continue his cross country career at Louisburg College. Also pictured are (back, l to r) NNHS coach Jeff Dodrill, NNHS Athletic Director Patricia Haggerty, NNHS Principal Brian Hopkins and LC coach Jay Koloseus; (front, l to r) parents Monica and Elbert Whitehead.
More ...
FUTURE HURRICANE, PART TWO
Northern Nash High School's Coleman Cherry (front, second from left)) signs a letter-of-intent to continue his cross country career at Louisburg College. Also pictured are (back, l to r) NNHS Athletic Director Patricia Haggerty, NNHS cross country coach Jeff Dodrill, NNHS Principal Brian Hopkins and LC cross country coach Jay Koloseus (front, l to r) Mike Cherry (father), Martha Cherry (mother) and Georgia Cherry (sister).
More ...
HELPING HAND
Corey Mercer, Jr. (left) joins in father Corey (center) as an unofficial member of the Northern Nash High School coaching staff during Sunday's action at the Class 3-A East Regional Wrestling Championships at Corinth Holders HS in Wendell.
More ...