Subscribe/Access
Advertisements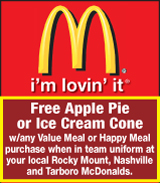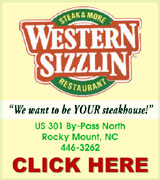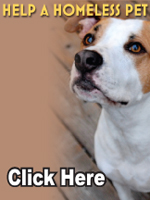 Sections
Member Options
Back
Construction set for town park


Castalia's Park Committee will make it official next Thursday, March 13, as they break ground on the Castalia Community Park.
A special ceremony is scheduled for 2 p.m. that afternoon at the park site on Main Street in Castalia.
As soon as the ground breaks, construction will begin on the park, said Castalia Mayor Ellene Leonard.

More ...
AMANDA CLARK, GRAPHIC STAFF WRITER
Nash mulls raising fees


Nash County Commissioners, at a budget retreat last week, reviewed three options that will help keep the county's utilities fund solvent. Two of the options creates a fee for municipal residents to use the county's convenience centers.
The utility fund discussion was the final part of commissioner's budget retreat, which was held last Monday.
Derek Hawkes, Director of Public Buildings and Public Utilities, told commissioners that he was anticipating a $3.86 million deficit as of June 30, 2014.

More ...
AMANDA CLARK, GRAPHIC STAFF WRITER
READ ACROSS AMERICA!
Retired educator Patricia Taylor reads to students at Coopers Elementary School as part of the nationwide reading celebration, Read Across America, which takes place annually on Dr. Seuss's birthday. Approximately 30 readers visited the school last Friday reading to all age groups throughout the day. Students also incorporated a pajama party into the event plus collected 100 books and 69 pairs of pajamas that will be donated to local shelters.
More ...
Pedestrian killed on US 64


A Vermont woman was charged with misdemeanor death by motor vehicle for causing a pedestrian to be struck on Highway 64.
According to Trooper Brandon Jones, of the North Carolina Highway Patrol, Diane Leclaire, 48, of Vermont, allegedly stopped in the travel lane on 64 Westbound, near the 452 Exit, to ask for directions.

More ...
AMANDA CLARK, GRAPHIC STAFF WRITER
Election filing period closes


Filing ended on Friday with a handful of people filing prior to the lunchtime deadline. Several local seats will be contested during this year's elections.
Rachel Joyner (D), who has served as Nash County's Clerk of Court since 1968, is one who is facing opposition for the first time in many years. Magistrate Tripp Finch (R) filed last Monday to run against Joyner, saying he felt his generation needed to step up and lead.

More ...
AMANDA CLARK, GRAPHIC STAFF WRITER
Relay for Life is April 25


Nash County Relay for Life organizers are gearing up for the 20th annual event.
This year's event will take place on Friday, April 25 at the Rocky Mount Athletic Stadium.
Co-Chairs Nikki Hanson and Barbara Gill are planning for this year's event to be just as exciting as in year's past.
Many teams are already hosting fundraising events to help Relay meet its goal of $245,000.

More ...
AMANDA CLARK, GRAPHIC STAFF WRITER
Town leaders meet with legislators


Nashville's Town Council met with state legislators  Monday morning to discuss several issues of concern.
Council members meet each year with legislators prior to them going back into session to share any concerns or issues facing Nashville.
Monday's breakfast meeting was held at The Nashville Exchange and was attended by Representatives Jeff Collins and Bobbie Richardson.

More ...
AMANDA CLARK, GRAPHIC STAFF WRITER

Moss shows chamber members the cremation equipment.

Funeral home adds on-site crematory


Cornerstone Funeral Home and Cremations in Nashville, locally owned and operated by Daniel Moss, opened its doors in 2007. The business started with three employees. Today, Moss employees nine full-time and 10 part-time people and with the recent addition of an on-site, state-of-the art crematory and a banquet hall, he has made close to a $2.75 million investment in Nashville between the two facilities.

More ...
JO ANNE COOPER, GRAPHIC PUBLISHER

Pictured above is the the patio garden at the Bryant T. Aldridge Rehabilitation Center.

Nashville youth earns Eagle Scout rank


A local scout helped renovate the patio garden at the Bryant T. Aldridge Rehabilitation (BTAR) Center to earn his Eagle Scout rank.
Matthew Lane, of Nashville, completed the renovation last August and just recently received his Eagle rank during a special ceremony.

More ...
AMANDA CLARK, GRAPHIC STAFF WRITER
Dine Out for Communities in Schools event is set for Thursday, March 13


Everyone is encouraged to eat out on Thursday, March 13 to help support Communities in Schools.
The 18th Annual Dine Out for Communities in Schools is set for Thursday, March 13. Participating restaurants will give ten percent of their sales to Communities in Schools on that day.
Over 50 restaurants are participating in Rocky Mount as well as the Showside Grill and Bakery in Spring Hope.

More ...
AMANDA CLARK, GRAPHIC STAFF WRITER
NASHVILLE POLICE BRIEFS
INCIDENTS
A city ordinance violation was reported on 2/24/14 on Brake Street and Richardson Court
A larceny was reported on 2/27/14 at 133 Nashville Commons Drive
A possession of marijuana and possession of drug paraphernalia was reported on 2/27/14 at 326 Sixth Street
More ...
NASH COUNTY SHERIFF'S OFFICE REPORTS
A larceny of a cell phone was reported on 2/25/14 at 522 N Old Carriage Road
Found property was reported on 2/25/14 at 130 N. Old Carriage Road
An assault on a female, communicating threats, resisting a public officer were reported on 2/25/14 at 8667 Cedar Grove School Loop Road
More ...
RELAY FOR LIFE CALENDAR OF EVENTS
Spirit Night
The Purple Eagles Team is hosting a Give Back Event on March 11 from 11 a.m. until 1 p.m. at Chili's. Chili's will give 10 percent of the event day sales back to the Cancer Society with each flier that is presented.
Zumbathon
The Harrison Family YMCA is hosting a Zumbathon on March 22 from 5 until 7 p.m. The cost is $5 and all proceeds will go to Nash County's Relay For LIfe.
More ...
Barton College President's, Dean's List
Barton College named 40 students to the President's List and 354 students to the Dean's List for fall semester 2013. President's List students compiled a perfect 4.0 grade point average; Dean's List students achieved a grade point average of 3.3 or better on a four-point scale.
More ...
Governor McCrory appoints Parks chair of NC Youth Advisory Council
Ricky Parks is a staunch advocate for Rocky Mount. Follow him to local businesses, and you'll quickly learn that everyone knows and respects him. A native of Rocky Mount, Parks currently serves as patrol sergeant with the Rocky Mount Police Department and has over 25 years of law enforcement experience between the Rocky Mount Police Department and the Nash County Sheriff's Office.
More ...
BIRDHOUSES
Bear Scouts of Cub Scout Pack 37 of Coopers recently learned about "Sawdust and Nails," and how to use and take care of various handyman tools.  The boys also created their very own bluebird house.  Proudly displaying their creations, from left to right are:  Lachlan Vester, Bronson Harrell, Joshua Revoir, Jaylen Lucas, John Boulden, Austin Moss, Reagan Davis, Mason Deal and Dylan Vick.
More ...
MILITARY NEWS
Air Force Reserve Airman 1st Class Tiffany M. Barnes graduated from basic military training at Joint Base San Antonio-Lackland, San Antonio, Texas.
The airman completed an intensive, eight-week program that included training in military discipline and studies, Air Force core values, physical fitness, and basic warfare principles and skills.
More ...
LIVE BURN TRAINING EXERCISE
Red Oak Fire Department held a training and live burn on Red Oak Road Saturday, March 1st. Fire departments from Nashville, Castalia, Whitakers, Salem, Red Oak attended along with  Nash County EMS. Approximately 40 firefighters participated.
More ...
FACE PAINTING
Nashville Community Police Officer Jennifer Bull paints seven-year old Juliette Price's face during a Badges and Books program last Wednesday at Harold D. Cooley Library. Bull participates in the Badges and Books program at the library once a month, where she reads stories and sometimes, does some face painting for kids.
More ...
SAFETY COMES FIRST
The Nash County Senior Center began its Senior Safety Series in February with a special presentation by the Nash County Sheriff's Office. Sgt. Scott Pair and Deputy Stan Ricks spoke to seniors on how to stay safe in their homes and also talked about the many programs the Sheriff's Office offers. Pictured above, Deputy Ricks talks about door locks.
More ...
Nash EMS supports severe weather preparedness week
Nash County Emergency Management is proud to support National Severe Weather Preparedness Week, March 2‐8, 2014. Sponsored by the Federal Emergency Management Agency (FEMA) and the National Oceanic Atmospheric Administration (NOAA), National Severe Weather Preparedness Week is a nationwide effort designed to increase awareness of the severe weather that affects everyone and to encourage individuals, families businesses and communities to know their risk, take action, and be an example.
More ...
NCC meets with legislators
Nash Community College was invited on behalf of the North Carolina Community College System to present an update to legislators in December regarding its successful developmental curricula redesign. System President Dr. Scott Ralls asked NCC President Dr. Bill Carver to share about the college's progress in the redesign of developmental Math and English courses as part of the statewide Developmental Education Initiative.
More ...
PEACHTREE COMMUNITY NEWS


Sunday morning was warm and sunny- a perfect day.  Peachtree folks gathered for worship.  Pastor Whitehouse welcomed all who were present.  The emphasis for the day was "The Week of Prayer for North American Missions".  [There are 263 million people in the US and Canada who need the gospel message.]

More ...
BARBARA HARDISON
MOUNT ZION FWB CHURCH NEWS


The College & Career Day Sunday School class served donuts, coffee, milk and juices in the Fellowship Center this morning before Sunday school. March is the beginning of a new Sunday School year. This was a nice way to begin the new year. "Thanks class."

More ...
ROSALENE BASS
BEULAH COMMUNITY NEWS


Attention: This Friday night, March 7, from 5-8 p.m. The monthly fish fry will be held at the Beulah Church of Christ annex on Reges Rd. This will be the last time for our church to have a fish fry. We really thank you for all the support you have given us over the years and we really will miss seeing all our friends at the fish fry. Please plan to come this last time for fellowship and great food.

More ...
WILMA ENROUGHTY
RED OAK NEWS


Women in Action of Red Oak Baptist Church met on Thursday, February 27 at the church for their monthly program.  Plans are in the works to visit the homeless shelter in Rocky Mount on Saturday, March 15 to prepare and serve dinner.  Also, the group made 140 dog booties that were mailed to Brenda Crim, North American Mission Board missionary in Anchorage, Ak, to use in her ministry during the Iditirod Race.

More ...
Suzy Pearce
Ribbons won
The 4-H Hereford Junior Team won several ribbons recently. Pictured (L-R) is Olivia daughtridge, Julia Williams, Caleb LaHay and Hannah Bass.
More ...
Nash County Blood Drives for March 2014
Wednesday, March 5 from 11 a.m. until 3 p.m. at Outback Steakhouse, 210 Gateway Blvd, Rocky Mount
Monday, March 10 from 3 until 7 p.m. at Nashville United Methodist Church, 209 East Washington Street, Nashville
Tuesday, March 11 from 2:30 until 7 p.m. at Englewood Baptist Church, 1350 Winstead Avenue, Rocky Mount
Saturday, March 15 from 9:30 until 2:30 p.m. at Nashville Fire Department (sponsored by Nashville Police
More ...
Equine owners to vote on assessment
Horse and other equine animal owners/lessors will vote across the state on March 11, 2014 to determine whether to continue to voluntarily assess themselves two dollars ($2.00) per ton of commercial horse feed in order to provide funds to promote the interests of the horse industry.
More ...
UDC Bethel Heroes
Members of the UDC Bethel Heroes Chapter 636 attended the United Daughters of the Confederacy Spring General Executive Board Meeting held at the UDC Memorial Building in Richmond, Virginia. Those attending were: (L to R) Helen Sharpe, Edith Whitby, Margaret Sink, Donna Boykin and Margie Parker Brantley.
More ...
NRMPS educators renew National Board Certification
Nash-Rocky Mount Public Schools saluted eight educators for having renewed their National Board Certification Tuesday during a special breakfast ceremony held at Benvenue Country Club. Kim Bailey, Bailey Elementary; Kristen Coughter, Red Oak Elementary; Stacey Womble, Coopers Elementary; Carolyn Turner, Southern Nash High; Erik Harris, Northern Nash High; Marcy Keener, Edwards Middle; Leigh Ulrich, Winstead Avenue Elementary, and Janie MacIntyre, Fairview Elementary, all qualified for the ten-year renewal of their certifications.
More ...
Samuel Lilley
NRMPS boasts two Morehead-Cain Scholarship finalists
At first glance, Samuel Lilley and Isabel Marrero seem like your average high school students, but within moments it becomes obvious that these two students are anything but average.  In fact, one quickly realizes exactly why they are in the top six percent of applicants vying for the coveted Morehead-Cain Scholarship to the University of North Carolina.  These two young people are all-around remarkable.
More ...
United Way Bronze Award
Nash Community College has received the United Way Bronze Award for the campus' contributions to the recent campaign. The college led a high-spirited campaign with fun activities serving the purpose of helping thousands of people in need throughout Nash and Edgecombe Counties. United Way campaign awards are given to organizations that attain at least $30 per capita giving and 25 percent employee participation.
More ...
Authorities investigate reports of plane crash


Nash County authorities searched for hours on Friday night for a plane that was reported to have crashed in a rural area of the county.
According to Chris Bissette, Nash County Deputy Fire Marshal, at least two 911 calls came in around 6 p.m. of a plane that had crashed around the Sykes Road and West Castalia Road area.

More ...
AMANDA CLARK, GRAPHIC STAFF WRITER
The driven snow is not so pure these days


Okay, enough already with the foul weather. Where is that "mild" climate all the social studies books use when referring to North Carolina? As I write this, most forecasts were calling for a nice temperature to start Monday, following a balmy Sunday, before ice/sleet/snow was to blow in by Monday afternoon.
As a friend in the Midwest told me last week, "What's going on in North Carolina? If you guys want 17 degrees, come on out to Iowa and stop messing around."

More ...
Mike Brantley
Sometimes the "thinking has already been done"


Nashville lost yet another iconic figure last week, Betsy Fuller.
Betsy owned and operated Valentine Fuller Antiques in downtown Nashville from 1987 up until around 2010 when she decided it was time to retire. She closed the doors quietly as Betsy was never one to seek the spotlight. She served Nashville in many ways outside of being a long-time merchant. She was a cheerleader of downtown and always encouraged other merchants.

More ...
Jo Anne Cooper
Backward Glances


BOYS TEAM –– This photo of the Coopers High School basketball team was found in The Graphic's 1965 archives. Recognize anyone? Call 459-7101.

More ...
A PICTORIAL LOOK INTO THE PAST
Nash County Animal Friends' Notebook


HELP SAVE CATS!
The Nash County Animal Control Shelter in Nashville has only 5 cat cages. When owner surrenders come in, they go to the back. When a litter of young feral kittens (can be tamed easily) comes in, they stay in the back! We need to give them more opportunity to live! In 2009 the save rate for cats/kittens was only 3.8% (64).

More ...
Carol Vierela, NASH COUNTY ANIMAL FRIENDS

KIANA CLAIMS A BOARD. Northern Nash's Kiana Thomas (right) lunges for a rebound during last Friday night's home victory over Raleigh Cardinal Gibbons in the Class 3-A Girls Basketball State Playoffs.

A TRUE ELITE EIGHT


RED OAK -- It's almost a given that a team will encounter challenging competition once its reaches the Elite Eight of the NCHSAA Class 3-A Girls Basketball State Playoffs.
But that assessment is even more pertinent this season as whichever team leaves Fayetteville as the East Regional Champion will certainly have earned that lofty status.

More ...
GEOFF NEVILLE, Graphic Sportswriter
Southern Looks To Next Season


STANHOPE -- Funny how times change, as Southern Nash High School had a strong boys basketball run in the late 1990s before eventually gaining a reputation -- at least for the past decade or so -- as a 'football' school.
As an assistant coach for the SNHS grid squad, Robbie Kennedy understands the value of the sport to the school.
But he also surmises that football and basketball can co-exist at SN -- just like they do at other schools.

More ...
GEOFF NEVILLE, Graphic Sportswriter
Northern kicks off campaign


ROANOKE  RAPIDS -- Northern Nash used an eight-run fourth inning to defeat Roanoke Rapids by a 9-3 score last Friday afternoon in prep baseball action in Halifax County.
Chad Haggerty had a huge day at the plate for NNHS as he doubled, tripled and drove in four runs.
Derrick Carter also had two hits and one RBI for the victorious Knights, who are competing under new coach Leonard Allen.

More ...
Staff Reports
NCHSAA REGION HOOPS SKEDS


CHAPEL HILL -- Here are the pairings for this week's North Carolina High School Athletic Association Men's and Women's Regional Basketball Tournaments:

More ...
Staff Reports
NC Wesleyan has a wild sports weekend


ROCKY MOUNT -- Four North Carolina Wesleyan College Battling Bishop squads combined for 10 different athletic events last weekend, seven of which involved USA South Conference competition.
Kicking off their spring schedule, Wesleyan's golfers turned in a 7th-place finish out of ten teams at the Echo Farms Intercollegiate hosted by Mars Hill College.

More ...
Staff Reports
Pirates sweep Classic


GREENVILLE -- Ian Townsend posted three hits, Ryan Williams notched his fourth win and Drew Reynolds set the all-time saves record as part of East Carolina University's 3-2 diamond victory over Ohio State on Sunday at Clark-LeClair Stadium.

More ...
Staff Reports
NCWC's hoops season ends


MARYVILLE, TENN.. -- The men's basketball team of North Carolina Wesleyan College saw its 2013-14 season come to an end last Thursday evening, falling to LaGrange College by an 88-76 score in the first round of the USA South Conference Tournament.
The loss marks the end of the careers of four-year seniors David Gurganus and Josh Morrison.

More ...
Staff Reports
Northern Nash contest pushed back


CHAPEL HILL -- Due to inclement weather, the Class 3-A East Regional Girls Basketball Playoff duel between Northern Nash and West Craven has been moved back one day.
Instead of being staged on Tuesday, the Elite Eight matchup will be held today at 5:30 p.m. at the Crown Coliseum in Fayettevile.

More ...
Staff Reports
FLOATING FOR TWO
Northern Nash senior wing Alexus Hill (left) drives for a basket during her team's victory over Raleigh Cardinal Gibbons last Friday night in the third round of the Class 3-A Girls Basketball State Playoffs at the NNHS Gymnasium in Red Oak.
More ...
LET'S TALK IT OVER
Northern Nash head coach Grover Battle (wearing vest) addresses his team during last Friday night's home playoff victory over Cardinal Gibbons.
More ...
YOU TAKE IT
Northern Nash's Jahlia Williams (right) prepares to hand the ball off to a teammate during the Lady Knights' home victory last Friday night against Raleigh Cardinal Gibbons in the third round of the NCHSAA Class 3-A Girls Basketball State Playoffs.
More ...
Maria V. Howard Arts Center seeks visual artists for Art Garden
The Maria V. Howard Arts Center, located in the Imperial Centre for the Arts and Sciences, is calling all visual artists for the second annual Art Garden Visual Art and Flower Fair. The fair will give artists and flower enthusiasts from across the region an opportunity to share their works and talents with the community. Art Garden will take place Sat., April 26, 2014 from 10 a.m. to 5 p.m. and Sun., April 27, 2014 from 1 p.m. to 5 p.m.
More ...
BRIAN WEAVER
Brian Weaver, 32, passed away Friday, February 28, 2014. He was born in Nash County. Brian was preceded in death by his grandparents, Clarence Weaver and Roger Chappell; uncles, Clarence Weaver, Jr. and Glenn Chappell.
More ...
DONALD JOSEPH KELLY
Donald Joseph Kelly passed away Saturday, March 1, 2014. Born in Brooklyn NY on November 11, 1936, he was the son of the late Joseph and Helen Kelly. He was preceded in death by his brother, James, Joseph and Robert and his son, Robert.
More ...
DONNIE EDWARD WIGGS
Donnie Edward Wiggs, 53, of Bailey passed away Sunday, Febraury 23, 2014.  A funeral service was held Tuesday, February 25, 2014 at Joyner's Funeral Home.  A graveside service was held Wednesday, February 26, 2014 in Bailey Town Cemetery.  The Rev. Eric Narron officiated.
More ...
ELLA RICHARDSON BURT
HOLLISTER –- Ella Richardson Burt, 94, passed away Wednesday, February 26, 2014. Funeral services will be held at 2 p.m. Wednesday, March 5, 2014  at Pleasant Grove Baptist Church. Burial will follow in the church cemetery. Rev. Thomas Richardson will offiate.
More ...
HUBERT THOMAS DENTON
Hubert Thomas "Tommy" Denton, 73, of Middlesex passed away Sunday, February 23, 2014.  A graveside service  was held Wednesday February 26, 2014 in Hayes Cemetery, Middlesex.
More ...
JUDITH CHURCH GREENE
Judith Church Greene, 79, passed away Saturday, March 1, 2014. She was born May 9, 1934 in Asheville, daughter of the late George Bland and Lenore Edwards Church.
More ...
LESSIE RICHARDSON MILLS
HOLLISTER ––Lessie Richardson Mill, 95, passted away Wednesday, February 26, 2014. Funeral services were held Monday, March 3, 2014 at Pleasant Grove Baptist Church. Burial was held in the church cemetery. Rev. Thomas Richardson officiated.
More ...
LINDA GIBSON WILLIAMS
ROCKY MOUNT - Linda Gibson Williams, age 65, passed away Thursday, February 27, 2014. Born in Marboro County SC on October 11, 1948, she was the daughter of the late Malloy Gibson and Lena Russell Gibson.
More ...
PONOLA FAIRCLOTH COLBERT
Ponola Faircloth Colbert, 73, passed away on February 26, 2014. She was born on July 13, 1940 in Rocky Mount.  She was the daughter of the late Dennis Sias Faircloth and Hennis Frazier Faircloth. She was predeceased in death by her husband, James Edward Colbert; one son, Bruce Edward Colbert; sisters, Sylvia Faye Faircloth Powell, Betty F. Smith, and Marion F. Williams; and one brother, Dennis Bryan Faircloth.
More ...
RICHARD LEE SHELTON
Richard Lee Shelton, 77, passed away Saturday, March 1, 2014. He was born in Lecompte, LA April 30, 1936 to the late James R. Shelton, Sr. and Mary Ann Davis Shelton.   In addition to his parents, Richard was preceded in death by sisters, Loraine Morrel, Dorothy Hinsley and brothers, James Rufus Shelton, Jr., Gerald Shelton and George Shelton.
More ...
SONNY LESLIE HUGHES
Sonny Leslie Hughes, 59, of Bailey passed away Wednesday, February 26, 2014. A graveside funeral service was held Saturday, March 1, 2014 in Person Memorial Cemetery, Roxboro, NC.  The Rev. Dr. Jack Watson officiated.
More ...