Subscribe/Access
Advertisements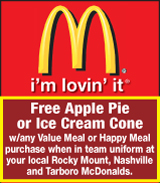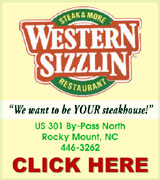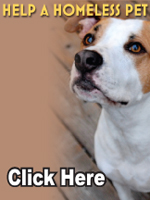 Sections
Member Options
Back
Furniture store to open in downtown
A locally owned furniture store is moving into the former Nashville Furniture Company location on Washington Street in Downtown Nashville.
Tripp Furniture recently announced that it plans to move its Rocky Mount store to Nashville.
J.B. Tripp, who owns the store, said he hopes to open in Nashville on September 16. More ...
AMANDA CLARK, GRAPHIC STAFF WRITER
Nashville man jailed for murder of father
Nashville police have upgraded charges to first degree murder for a Nashville man accused of assaulting his father.
Police were called to the Nashville home of Lewis Richardson on Aug. 2. When officers arrived, they found Richardson, 67, lying on the floor of his residence with severe injuries. More ...
AMANDA CLARK, GRAPHIC STAFF WRITER
Fire destroys area home
Sunday night's storm destroyed a home near Nash Central High School.
Captain Scott Whitford, of the Nashville Fire Department, said they received a call around 9:37 p.m. on Sunday night that the home, on Pondview Court, in the Carriage Farm Subdivision, had been struck by lighting and was on fire. More ...
AMANDA CLARK, GRAPHIC STAFF WRITER
Nashville mulls addition to council chambers
Nashville's Town Council nixed the idea of renovating town council chambers and instead agreed to spend $15,000 to replace a retaining wall on the side of the building.
The new retaining wall will help with potential drainage issues, said Public Utilities Director Jamey Baines.
The idea to renovate council chambers was initially brought up at a work session several months ago. More ...
AMANDA CLARK, GRAPHIC STAFF WRITER
Locals file for Spring Hope town board seats
Three Spring Hope Commissioners are all hoping to be re-elected to their seats on the town board but will face opposition.
Four have filed for the three available seats on the Spring Hope Board. Incumbents Drew Griffin, Lee Bissett and Daryl Emig have filed in addition to newcomer David Rose. More ...
AMANDA CLARK, GRAPHIC STAFF WRITER

Bertha Pridgen

Pridgen celebrates centennial
Bertha Pridgen released 10 balloons on Sunday afternoon, one for each decade of her life.
Pridgen celebrated her 100th birthday on Sunday with friends and family at the Coopers Ruritan Club.
Pridgen was born in Nash County, one mile from Sandy Cross. She attended Sandy Cross School until Coopers Elementary School was built. More ...
AMANDA CLARK, GRAPHIC STAFF WRITER

Christy Southall (at left) presents the Volunteer of the Year Award to Barbara LaChance (at right).

Nash County Senior Center honors volunteers
Christy Southall thinks volunteers rock, especially ones at the Nash County Senior Center.
The Senior Center honored volunteers last week during its annual Volunteer Appreciation Social, with the theme "Volunteers Rock."
Southall, the Coordinator for the Senior Center, said the social is a way to thank volunteers for all the hard work they do. More ...
AMANDA CLARK, GRAPHIC STAFF WRITER
NASH SHERIFF'S OFFICE REPORTS
A failure to work after paid was reported on 8/26/13 at 7497 S. Old Carriage Road
A recovered stolen firearm was reported on 8/27/13 at 200 Enterprise Drive
A narcotics violation was reported on 8/27/13 at 6811 Frazier Road
A damage to property was reported on 8/27/13 at 522 N. Old Carriage Road More ...

NASHVILLE POLICE BRIEFS
INCIDENTS
A damage to property (vandalism) was reported on 8/25/13 at 110 Elm Street
A driving while impaired and hit and run was reported on 8/25/13 on N. Clarendon Drive
A possession of counterfeit money and obtaining money/property by false pretense was reported on 8/25/13 at Wal-Mart, 1205 Eastern Avenue More ...

Red Oak Board transfers deeds to local churches
As part of an effort to straighten out Church Street in Red Oak, commissioners voted on September 2 to transfer several deeds to adjacent churches and the Red Oak Clubhouse. The move came as the town is trying to add curb and gutter down the entire road.
Stocks Engineering, which is overseeing the project, presented the town with a new set of maps of the road based on the most recent surveys. More ...
AMELIA HARPER, GRAPHIC CORRESPONDENT
Carolina Gateway joins RTRP
The Research Triangle Regional Partnership (RTRP), a leading economic development agency for the Research Triangle Region, has welcomed Carolinas Gateway Partnership to the RTRP team to market the Research Triangle Region. Carolinas Gateway Partnership, based in Rocky Mount, is a public-private industrial recruitment agency dedicated to the economic development of Nash and Edgecombe counties. More ...

50TH WEDDING ANNIVERSARY
John V. and Barbara H. Denton recently celebrated their 50th wedding anniversary. They were married August 25, 1963 at Arlington Street Baptist Church in Rocky Mount, NC with Rev. H. C. Lowder performing the ceremony. Mrs. Denton is the former Barbara Ann Harris. They were recently honored by their children and grandchildren at the Angus Barn in Raleigh. More ...

50TH WEDDING ANNIVERSARY
Mr. and Mrs. Benjamin F. Jones recently celebrated 50 years of marriage on July 5, 2013. Family and friends attended a dinner given by their children, Karen and Sherwood Joyner and Stephanie Jones and their grandchildren Allyssa and Nathan Joyner. Mrs. Jones is the former Louise Worrell. More ...

West receives DAISY Award
Anna West, a case manager at Nash Health Care, was recently honored with the organization's quarterly DAISY Award for outstanding nursing. West has worked at Nash Health Care for more than 25 years. A resident of Littleton, she received her bachelor's degree in nursing from Duke University.
The DAISY Award was created from the DAISY Foundation, which was established in 2000 by the family of J. Patrick Barnes. More ...

Nashville woman to lead NCC Alumni Foundation
Nash Community College has hired an alumnus to lead its alumni outreach. Melissa Sykes of Nashville was named the College's Coordinator of Alumni and Annual Programs earlier this month.
Sykes joins Nash Community College from Louisburg College where she served in the Financial Aid department. More ...

Local seniors qualify for NC Senior Games State Finals
Seniors from five counties, including Nash, are among those who placed in the Down East Senior Games and now qualify for the NC Senior Games State Finals in Raleigh.
The City of Rocky Mount hosted the Down East Senior Games this year, which was held April 29 through May 10. More ...

Nash County Blood Drives for September 2013
Wednesday, September 4 from 10 a.m. until 12:45 p.m. at Lowe's, 700 N. Wesleyan Boulevard, Rocky Mount
Wednesday, September 4 from 3:15 until 6:15 p.m. at Chili's Grill and Bar, 1276 Home Depot Plaza, Rocky Mount More ...

Recognized
Lula Shackelford was recently recognized at Nashville United Methodist Church for her years of service as the Red Cross Blood Drive Coordinator for the church. Pictured is Shackelford (at right) and Dana Nethercutt (at left), NUMC Administrative Assistant. The church will host its next blood drive on September 9 from 3 until 7 p.m. More ...

MOUNT ZION FWB CHURCH NEWS
Our choir sang "The Windows of Heaven are Open" for the call to worship. Pastor Aycock welcomed everyone and prayed the prayer of invocation. Hymns of worship were "In Times Like These" and "Since Jesus Came Into My Heart." Algie Jones, Jr. led the congregational singing. Prayer concerns were shared; shutins, sick, lonely, youth, nation, church, soldiers, missionaries and lost. More ...
Roselene Bass
PEACHTREE COMMUNITY NEWS
September is here. School began last Monday and the children and teachers have settled into a new school routine.
On this first Sunday of September, Peachtree folks gathered for worship. Pastor Whitehouse greeted those present. More ...
Barbara Hardison
RED OAK NEWS
September kicks off the emphasis on NC Missions and offering. This offering supports many things including the Baptist Men and disaster relief.
The Red Oak United Methodist Church will have their first Fellowship Meal on Wednesday, September 4. This is a time to come together and enjoy each other's company. More ...
Suzy Pearce
Rocky Mount Rotary Club
Lt. Matt Trantham, of the Salvation Army, was the guest speaker at the Rocky Mount Rotary Club's meeting last Monday. Trantham is in charge of the Salvation Army, which serves Nash and Edgecombe Counties. Pictured is Trantham (at right) with Rotary President Krista Ikirt (at left). The Rocky Mount Rotary Club meetings every Monday at 1 p.m. at the Doubletree at the Gateway Centre. More ...

Congressman visits Nash Community College
Congressman George Holding recently visited Nash Community College. During his visit, he toured the College's Math Tank, English Studio and Advanced Manufacturing Lab. Congressman Holding represents the residents of the 13th Congressional District of North Carolina. "Nash Community College is honored that Congressman Holding chose to visit our campus. More ...

Kennedy receives double master's degree at Pfeiffer University
Patrick Kennedy, of Red Oak, recently received a double master's degree in health administration and leadership and organizational change from Pfeiffer University. Kennedy currently serves as the compliance officer and revenue integrity manager at Nash Health Care, where he has worked for more than 10 years. More ...

Soapbox rant on politics, football and Miley
Regular readers know that around this time of year, when the gnats of Southern Nash County peak with the "mild" North Carolina climate of 90 degrees, that it is rant time at the Soapbox. It can't be helped.
But this year, in the interest of variety and clarity, I'll stick to three comments on each topic. More ...
Mike Brantley
Flying the coop is an understatement
Just over a year ago, Allen and I (really, it was just Allen) made a decision to get some chickens.
We started with two chickens. They were really just ornamental chickens that we got for Corbin around his first birthday. We thought it would be good to let him have his own chickens and that way, we could start teaching him responsibility and let him experience real country life. More ...
Amanda Clark - 1 opinion posted
Come visit your downtown neighbors!
We've got a lot of exciting things happening in downtown Nashville! If you haven't visited downtown recently, be sure to slip down here and check us out!
The Nashville Furniture building is getting ready to be the new home of Tripp Furniture from Rocky Mount. Many of us have been quite concerned over such a large building in downtown being vacant and hoping that something would soon fill the empty spot. More ...
Jo Anne Cooper
Backward Glances
This photo was originally published May 7, 1970. Nash County Social Worker Mrs. Carolyn Dunn (seated, left) was pictured instructing women how to make their money and material go farther in a new program that had just begun at Nash County Social Services. More ...
A PICTORIAL LOOK INTO THE PAST
Nash County Animal Friends' Notebook
If the puppies and kittens aren't born to begin with, then they don't have to die!
Someday, we hope to have an affordable spay and neuter clinic near Nashville. Ideally, we would have a clinic where the adopted pets could be dropped off and picked up from the clinic! Of course, that will take a while, but we can dream! Here are some of the closest vets with programs! More ...
Carol Vierela

FINCH ON THE FLY. Southern Nash's Taylor Finch heads upfield for the Firebirds during last Thursday night's home victory against Wilson Beddingfield. Southern will remain at home this Friday night to meet with Bunn at 7:30 p.m.

SN ESCAPE ACT
STANHOPE -- The true meaning of teamwork comes when a player steps in -- and steps up -- to replace a fallen teammate.
That is exactly what has happened over the first two weeks of the season to the Southern Nash Firebirds, who have been plagued by injuries at the wingback position early in the campaign. More ...
GEOFF NEVILLE, Graphic Sportswriter

READY FOR ROSE. Quentin McNair and the Nash Central Bulldogs will be on the road this Friday night to tangle with the Greenville Rose Ramparts. Kickoff for the non-conference showdown will be at 7:30 p.m.

NC looks forward to Rose
ROCKY MOUNT -- In Coach Kevin Crudup's estimation, his Nash Central Bulldogs are halfway there toward being a solid football team.
Certainly, the Bulldogs have been acceptable on defense through two games. But just as Crudup predicted in the preseason, Central's offense is still a work in progress. More ...
GEOFF NEVILLE, Graphic Sportswriter

READY TO STRIKE. Southern Nash High School No. 3 Singles Player Anna Webb prepares for a backhand return during last Thursday afternoon's home, non-conference girls tennis showdown against the Bunn Ladycats.

Ladybirds Return To Court
STANHOPE -- They might compete in different leagues, but Southern Nash and Bunn have enjoyed a solid rivalry in girls tennis action through the years.
Of course, it doesn't hurt that the schools are located about 10 minutes apart.
Bunn made the trip to Stanhope last Thursday afternoon to continue the non-conference grudge match, and the result was a 6-3 victory in favor of the homestanding Ladybirds. More ...
GEOFF NEVILLE, Graphic Sportswriter
Northern rolls past Tarboro
RED OAK -- Northern Nash picked up a non-league volleyball victory last week as the Lady Knights rolled past Tarboro 25-8, 25-16 and 25-18.
With the conquest, Northern Nash improved to 2-2 on the campaign.
Caroline Jenkins and Shelby Godwin delivered 24 service points apiece, while Samantha Davis was the digs leader with six. More ...
Staff Reports
Carolina's Anderson claims top CL honor
ZEBULON -- The Carolina Mudcats have announced that pitcher Cody Anderson was named the 2013 Pitcher of the Year for the Carolina League.
League managers, general managers and media voted for the year-end superlatives and honorary All-Star team. More ...
Staff Reports
Carolina drops finale
MYRTLE BEACH, S.C. -- The Carolina Mudcats closed out the 2013 season with a 2-1 victory over the Myrtle Beach Pelicans on Monday evening at TicketReturn.com Field.
The Pelicans (77-62) advanced on to play the Salem Red Sox in the Southern Division Championship Series of the Carolina League. The Mudcats finish the season 57-83. More ...
Staff Reports
NC Wesleyan takes men's soccer opener
ROCKY MOUNT -- The Battling Bishop men's soccer team opened its 2013 season last Friday afternoon, securing a 2-1 win over Bridgewater College at Scalf Field on the NCWC campus.
Freshman Samba Cande tallied the eventual gamewinner on a through ball from Lucas Gundermann in the 57th minute to help Wesleyan move to 1-0 on the season. More ...
Staff Reports
Down East Football Classic events scheduled
ROCKY MOUNT -- The annual Down East Viking Football Classic will be held Sept. 28 at the Rocky Mount Athletic Complex.
The game will feature a duel between the Elizabeth City State University Vikings and the Faytteville State University Broncos. More ...
Staff Reports
Mark Gottfried set to appear at Nash
RALEIGH -- The NC State Wolfpack Club has announced the next stop of the 2013 North Carolina State University Coaches Caravan will be in Rocky Mount.
The event will take place at the Brown Memorial Auditorium at Nash County Community College on Thursday. More ...
Staff Reports
Northern Nash falls on road vs. Eagles
RED OAK -- Northern Nash's hopes for a quick start to the Randy Raper Era have been derailed over the past two weeks, in part due to a grueling non-conference schedule to begin the 2013 football season.
After dropping a close contest at Corinth Holders to open the season, the Knights hit the road for Elizabeth City Northeastern, which has built a strong football tradition over the past several years -- including a trip to the Class 2-AA State Finals in 2010. More ...
Staff Reports
FORWARD THINKING
Southern Nash No. 1 Singles Player Crystal Rodriguez lunges forward to complete a forehand return during last Thursday's home tennis match against Bunn High School. More ...

I'VE GOT YOU NOW
Southern Nash's Corey Schulz (right) tackles a Wilson Beddingfield rusher during last Thursday night's home conquest at Firebird Stadium. More ...

IT'S ALL UP IN THE AIR
Southern Nash's Mike Portillo goes airborne to pick up yardage last Thursday night against the Wilson Beddingfield Bruins. More ...

RICHARD RUMBLES AHEAD
Southern Nash High School's Richard Hall picks up yardage during last Thursday night's home football victory against the Wilson Beddingfield Bruins. More ...

STRIKE FORCE
Southern Nash High School No. 2 Singles Player Gracyn Dreyfus prepares to rip a forehand as part of her team's home match last Thursday against Bunn. More ...

NASH ARTS CALENDAR
FRIDAY, SEPT. 6
Beethoven & Blue Jeans by Christopher Anderson Reed at 7 p.m.
$12 General Admission
*Classical More ...

Nash Arts seeks applications for Regional Artist Project Grants
The Nash County Arts Council is seeking applications for the 2013–2014 Regional Artist Project Grants. The deadline to apply is Friday, Sept. 13, 2013.
The Regional Artists Project program is managed through a partnership with the North Carolina Arts Council and 29 local arts councils throughout eastern North Carolina working as a consortium. More ...

CYNTHIA ANN VIVERETTE WARRICK
Cynthia Ann Viverette Warrick, 51, passed away, Wednesday, August 28, 2013. She was born April 22, 1962 in Nash County to the late Lawrence and Beatrice Rowland Viverette. In addition to her parents, Cynthia is preceded in death by her in-laws, Earl and Barbara Warrick, brother, Lawrence Wayne Viverette. More ...

CHARLES "GRANDPA" WYNNE
Charles "Grandpa" Wynne, 58 passed away Friday, August 30, 2013. He was born in Pitt County December 24, 1954 to the late Perry and Bertha Byrd Wynne. In addition to his parents, he was preceded in death by his brother, Perry Wynne, Jr. More ...

DORETHEAER GLORIA DUDLEY
ROCKY MOUNT -– Doretheaer Gloria Dudley, 74, of Rocky Mount, died on Friday, August 30, 2013 at Tarboro Nursing Home in Tarboro. More ...

ANNIE SUE PITTMAN
ROCKY MOUNT - Annie Sue Pittman, 95, died August 26, 2013. Funeral services were Friday, August 30, 2013 at St. James Baptist Church at 12 p.m. Rev. James T. Worthy officiated. Burial was at Northeastern Cemetery. More ...

BETTIE RUTH WILLIAMS GORHAM
ROCKY MOUNT - Bettie Ruth Williams Gorham, 67, died August 21, 2013. Funeral services were Saturday, August 31, 2013 at New Mt. Zion Holiness Church at 1 p.m. Burial was at Marks Chapel Cemetery. More ...

DONALD "JOE" HERBERT RADFORD
Donald "Joe" Herbert Radford, 77, passed away, Wednesday, August 28, 2013. He was born May 24, 1936 in Nash County to the late, Martin and Alter Griffin Radford. In addition to his parents, he was preceded in death by son, Mike Radford and grandson, Bryan Radford, five brothers and four sisters. More ...

LILLIAN HODGES
ROCKY MOUNT –– Lillian Hodges, 74, of Rocky Mount, died on Saturday, August 17, 2013 in Rocky Mount. More ...

ADELINE LEE
ROCKY MOUNT –- Adeline Lee, 81, of Rocky Mount, died on Thursday, August 29, 2013 at Nash General Hospital. More ...

EDDIE "RATTLER" WRIGHT DENTON JR.
Eddie "Rattler" Wright Denton Jr., age 81, passed away Saturday, August 31, 2013. Born October 29, 1931 in Nash County, he was the son of the late Eddie Wright Denton and Phariby Ellen Eason Denton. More ...

ROBERT EARL SILER
Robert Earl Siler died Friday, August 30, 2013 in Rocky Mount, North Carolina. Bob was born December 6, 1915 in Westfield, NJ. He was the son of the late Robert Ralph and Annie Moore Seila. More ...

CHARLES JACKSON GILLEY
Charles Jackson Gilley, age 81, passed away Friday, August 30, 2013. Born in Catawba County on February 20, 1932, he was the son of the late Joseph Hudson Gilley and Era Hendricks Gilley. He was also preceded in death by his brother, Joseph Hudson Gilley Jr. More ...

SYBIL BUNN
Sybil Bunn, age 81, passed away on Wednesday, August 28, 2013. Born in Wilson County on October 20, 1931, she was the daughter of Daniel Walston and Nannie Walston Taylor. In addition to her parents, she was preceded in death by her husband, James Harold Bunn; seven brothers; and four sisters. More ...