Subscribe/Access
Advertisements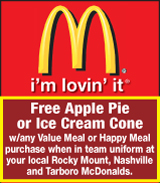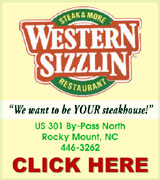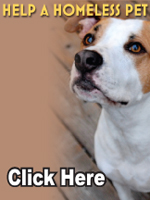 Sections
Member Options
Back

Brandon Bunn

Local band hosts Toys for Tots in Spring Hope
There are two things the band Big Hed'd Deddy enjoys doing; playing music and helping others. On Friday night, members will have a chance to do both as they host a Toys for Tots event during one of their shows.
The band will perform at Showside Grill and Bakery at 102 North Pine Street in Spring Hope on Friday night, November 30. During the event, which starts at 7 p.m., a drop box will be set up to collect toys for Toys for Tots. More ...
Amanda Clark, Graphic Staff Writer
Student attendance lines approved
The Nash-Rocky Mount Schools (NRMS) board approved the administration's recommendations for new student attendance boundaries for next school year with two revisions at their work session Monday night.
"It has been a long and arduous process," Dr. Anthony Jackson, NRMS superintendent, said. "I'm pleased that we have reached this point." More ...
Michele A. Cruz, Graphic Correspondent - 1 opinion posted
COMPASSION CAFE
Red Oak Baptist Church served meals at the Compassion Cafe on Monday, November 26, with assistance from Nashville Police Officers. Nashville's Interim Police Chief Neal Boone attends Red Oak Baptist Church. More ...

Wal-Mart Express still on hold in Bailey
Plans for a Wal-Mart Express in Bailey are still on hold, as the retail giant awaits approval on a rezoning request.
A public hearing was held on the rezoning in October with mixed reactions from citizens. The rezoning request was for around 2.85 acres of property on Oak Avenue, just off of Highway 581, from a residential district to a commercial special use district. More ...
Amanda Clark, Graphic Staff Writer

Evelyn Bulluck

Bulluck new president of NC School Board Association
The Chairwoman of the Nash-Rocky Mount Board of Education was recently installed as the President of the North Carolina School Boards Association (NCSBA).
Evelyn Bulluck, who has served five terms on the Nash-Rocky Mount Board of Education, was named the president of the NCSBA during the 43rd NCSBA Annual Conference for Board Member Development in Greensboro on November 14.
More ...

NFD trains for trench rescue
A trench collapse in Raleigh last week was at the forefront of discussions during an annual trench rescue training exercise last Wednesday.
Nashville's Fire Department, along with Rocky Mount's Fire Department, came together to conduct the training at the Nash Community College Training Grounds. The two fire departments train together several times throughout the year on special rescues, such as confined space and trench rescue. More ...
Amanda Clark, Graphic Staff Writer
Holiday Celebrations start Friday morning!
Nashville residents can get in the holiday spirit this weekend as several events are slated to take place in the area.
On Friday, starting at 10 a.m., Nash County 4-H will host its annual 4-H Holiday Extravaganza, with shopping, food and fun. The event will also feature entertainment on Friday night, with the band Zion Stone, who will perform outside at 7 p.m. More ...

RECEIVING A FLAG
Little Aiden Narron of Rocky Mount receives the flag from his great great great-grandfather's stone during a stone dedication ceremony held for the seven sons of Nathan Thomas Joyner, Sr. and Amy Land Joyner. All seven sons were Civil War soldiers. Aiden is a descendant of Burrell Hildsman Joyner. More ...

NASHVILLE POLICE BRIEFS
ARRESTS
Jeffrey Bruce Brown - 11/19/12 - charged with larceny
Matthew Randall Whaley - 11/17/12 - charged with trafficking opium or heroin, maintaining a vehicle/dwelling place and failure to appear for driving while license revoked and possessing a ficticious or revoked drivers license More ...

NASH COUNTY SHERIFF'S OFFICE REPORTS
A damage to property was reported on 11/19/12 at 2376 Taylor Store Road
A narcotics violation was reported on 11/20/12 at Car Wash
A narcotics violation was reported on 11/20/12 on Wesleyan Blvd More ...

THANKSGIVING AT CEDAR GROVE
Cedar Grove Elementary School hosted its annual Thanksgiving Luncheon on Wednesday, November 15. The event was hosted by the Child Nutrition Department and Cedar Grove PTO and allowed parents the opportunity to enjoy a Thanksgiving meal with their child. Pictured above, second grader Serretta Melton enjoys lunch with her dad, Alonzo Melton. Serretta's mom, Deborah Melton, also joined her for lunch. More ...

TURKEY DONATION
The Tar River Chapter of the National Wild Turkey Federation visited My Sister's House last week, just prior to Thanksgiving, to donate five turkeys as well as several bags of sweet potatoes to local organizations. The organization donates turkeys and sweet potatoes each year to local organizations. The sweet potatoes were donated by Cindy Joyner of Spring Acres Farms in Spring Hope. More ...

DECORATING NASHVILLE
Each year, Town of Nashville workers spend time putting up the town's Holiday decorations, including this manger scene at the Battleship in Downtown. The manger scene has been around since the 1950s and the original one was built by JB Manning, who served as the town's Public Works Director for many years. More ...

MILITARY NEWS
Navy Seaman Apprentice Jacob S. Moore, son of Jennifer S. Braxton, of Wilmington, and Kevin S. Moore, of Whitakers, recently completed U.S. Navy basic training at Recruit Training Command, Great Lakes, Ill.
During the eight-week program, Moore completed a variety of training which included classroom study and practical instruction on naval customs, first aid, firefighting, water safety and survival, and shipboard and aircraft safety. More ...

Nash County Blood Drives for December 2012
Saturday, December 1 from 11 a.m. until 5 p.m. at Zaxby's, 1410 Jeffreys Road, Rocky Mount
Wednesday, December 5 from 9:30 a.m. until 3:30 p.m. at the Nash County Sr Center
Saturday, December 8 from 9 a.m. until 3 p.m. at Capital Ford Lincoln, 2012 Stone Rose Drive, Rocky Mount More ...

MOUNT ZION FWB CHURCH NEWS
Robert Tyner welcomed everyone to Sunday school. Prayers were requested for different people with special needs.
Our choir sang "Jesus, We Just Want to Thank You" for the call to worship. Pastor Bogle welcomed everyone to worship service. Robert Tyner prayed the prayer of invocation. More ...
ROSALENE BASS
PEACHTREE COMMUNITY NEWS
Thanksgiving week was a time of thankfulness, good food and family gatherings all over the community.
On Sunday morning Peachtree folks gathered to worship. Pastor Whitehouse chose as his sermon topic, "Just a Touch." It was based on a story of Jesus found in Luke 8:40-48. It recounts a story of a woman who had been sick for twelve years. More ...
BARBARA HARDISON
BEULAH COMMUNITY NEWS
I hope everyone had a great Thanksgiving. With all life's ups and downs we still have a lot of blessings and should remember to thank God for all our blessings. We want to remember all the families that have recently lost loved ones. May God comfort them and may we give thanks for their life and the time we had with them. More ...
WILMA ENROUGHTY
RED OAK NEWS
The sounds of laughter and Christmas carols filled the North Roanoke Baptist Association office on Saturday, Nov. 17! Children and youth from West Edgecombe, West Mount, Sunset Avenue, and Rock Creek Baptist Churches along with leaders and members of the WMU Associational Leadership Team joined together to construct and pack 400 "Red Boxes" for the women at Fountain Correctional Center.
More ...
SUZY PEARCE
Wesleyan sells bracelets to help staff member, alumnus
Earlier this fall, the North Carolina Wesleyan College community learned about the serious illness of a beloved long-time staff member and alumnus, Cliff Sullivan. In response to the news, the campus immediately rallied to find ways to show support for Sullivan and his family. More ...

UDC Bethel Heroes
UDC Bethel Heroes Members, Margie Parker Brantley, Donna Boykin and Helen Sharpe recently attended the stone dedication to honor Dick Batchelor and the seven sons of Nathan T. Joyner and his wife Amy Land. These eight men served in the War Between the States. Two brothers, Little Berry Joyner and David Joyner gave the ultimate sacrifice of their life to the cause they fought for. More ...

Knights of Columbus help local families with food donations
The Knights of Columbus and the Columbiettes of Our Lady of Perpetual Help Catholic Church gathered in the church hall on Saturday, November 17 to fill boxes with traditional Thanksgiving food items, including turkey, cranberry sauce and pumpkin pie. Enough food was provided to feed a family of four. More ...

A simple walk to a pier can be complex
It was the strangest looking thing I've seen come out of the water in a long time. The fisherman cupped it in his hands, and as the fish gasped for air, opening its mouth, you could clearly see that it had a beak. My boys stared with their mouths open, not saying a word.
That, in itself, was a rarity. It wouldn't last. More ...
Mike Brantley
Another Thanksgiving making new memories
Well another Thanksgiving has come and gone and I hope everyone had a great Thanksgiving and were able to get their share of turkey, dressing and all the other goodies. I certainly filled my already protruding belly full. And we made a couple interesting memories in the process.
Corbin was around five months old last Thanksgiving so he really didn't get to enjoy the eating aspect of it, though I did let him hold and lick a turkey leg just so we could say he participated. More ...
Amanda Clark
Lessons learned from a little "green stamp"
If you're under the age of 30 –– you may have no idea what I'm about to ramble on about.
While going through some of our mother's items after her passing, my sisters and I came across one little lone S&H Green Stamp tucked away with some other stuff that brought back a lot of memories.
While at my parent's home on Thanksgiving Day, my nephew who is only a couple years younger than I, commented on a clothes hamper which still sits in the bathroom. More ...
Jo Anne Cooper - 1 opinion posted
County should never use our tax dollars for enticements
Dear Editor:
It appears that our governmental organizations within North Carolina have decided that they are more than a protector of the people's rights and freedoms. They are becoming a provider to the wealthy at the expense of the average citizen. More ...
Letters to the Editor:
Citizen disappointed in local veteran ceremony policy
Dear Editor,
To the Good Vets of Nash County, Vets Everywhere, and the American People:
Recently I had planned to attend the Veteran's Day ceremony being held across from the Imperial Centre. I had a couple of things to share and filled out the proper papers (Why that?) to pay respect to both my father, a Navy veteran of WWII and a second great-grandfather CPL James B. Evans... More ...
Letters to the Editor:
Backward Glances
PARADE –– This photo was found in The Graphic's 1976 archives. This was one of many floats in the Rocky Mount Christmas Parade in December of 1976. Recognize anyone? Call 459-7101. More ...
A PICTORIAL LOOK INTO THE PAST
Nash County Animal Friends' Notebook
So many people say don't get a pet for Christmas. We admit, that it does get a bit crazy then.... but how about NOW? Now would be PERFECT. Time to acclimate to your home before all the festivities. That is... if you ADOPT! Every day the inventory at the Nash County Animal Control Shelter changes. Hopefully all of those who leave are leaving by the front door with loving families or rescues who will see that they will be cared for. More ...
Carol Vierela, Nash County Animal Friends

A DOMINANT PERFORMANCE. Jessie Savage and the Nash Central Lady Bulldogs earned a team victory during last Tuesday afternoon's opening of the 2012-13 Big East Conference swim schedule.

A Grand Opening
ROCKY MOUNT -- The renewal of the Big East Conference swim schedule began much the same way it ended last winter -- with a resounding performance from the Nash Central Lady Bulldogs.
Central once again secured the No. 1 position at the league-opening meet, which was held last Tuesday at the Harrison Family YMCA in Rocky Mount. More ...
GEOFF NEVILLE, Graphic Sportswriter

A REVERSAL OF FORTUNE. Northern Nash's Jose Sanchez secured a reverse on this move as part of last Wednesday's season-opening wrestling tournament at the NNHS Gymnasium in Red Oak.

BACK ON THE MAT
RED OAK -- If the first individual match was any indication, the Northern Nash High School Fighting Knights are destined for a thrilling season on the wrestling mat.
For the Knights, it didn't take long for the intensity to amp up as Tyreese Wiggins dueled an opponent from Erwin Triton in the 126-pound division as part of the teams' overall match. More ...
GEOFF NEVILLE, Graphic Sportswriter

PRACTICE MAKES PERFECT. Nashville Hornets' players (l to r) Raymond Bullock and Noah White pose during a recent football practice session at The Hornets Nest at Glover Park in Nashville.

The Bright Lights
NASHVILLE -- High school football coaches like to say that the darker it is when practice starts, the more successful the season has been.
That's because the days are shorter as clubs progress through the playoffs -- forcing schools to often turn on their lights for practice sessions. More ...
GEOFF NEVILLE, Graphic Sportswriter
Bishops pick up victory
FAYETTEVILLE -- The North Carolina Wesleyan College women's basketball team picked up its first win of the 2012-13 season over the weekend, downing Hood College by a 63-59 score last Saturday at the 2012 Methodist University Turkey Shoot.
The Bishops later fell to #13 Mary Washington on Sunday, 58-48, in a game that was much closer than the final score might indicate. More ...
Staff Reports

NEW LID. Northern Nash's David Williams displays his Duke University baseball hat after signing with the Blue Devils last Tuesday afternoon.

Northern's Sir Duke
RED OAK -- When looking for a collegiate home, Northern Nash's David Williams wanted to play baseball at a high-profile school known for both academic and athletic success.
Few places match those prerequisites better than Duke University in Durham.
Duke is known as one of the nation's top academic schools -- along with its vast sports reputation in the competitive Atlantic Coast Conference. More ...
GEOFF NEVILLE, Graphic Sportswriter
HIGH SCHOOL GRID SCORES
NASH COUNTY -- Here are last Friday's Final Four scores and this weekend's State Finals schedule from the North Carolina High School Athletic Association State Football Championships: More ...
Staff Reports
Wesleyan enjoys strong tourney showing
ROCKY MOUNT -- Freshman Eric Dortch-Jones made the most of his first two career points, tipping in the game-winning bucket as time expired to give his North Carolina Wesleyan College Bishops a thrilling 77-76 victory over 25th-ranked Hampden-Sydney last Wednesday afternoon in Everett Gym.
The win secured a 2-0 showing for Wesleyan at the 2012 South Region Challenge and gave NCWC a perfect 3-0 record on the season. More ...
Staff Reports

JEFF COLLINS' TEAM

GOLF TOURNEY TEAM PHOTOS
NASHVILLE -- The Third Annual Duke K.I.D.S. (Kids In Desperate Situations) Charity Golf Tournament was held at Birchwood Country Club on November 10.
Sponsored by the West Mount Ruritan Club, this year's event resulted in a donation of over $10,000 to Duke Children's Hospital. More ...
Staff Reports
WORKING ON HIS FORM
On the slight chance that his services might be needed at quarterback, Nashville standout lineman Nick Fleming throws a few spirals during a recent practice session. More ...

RM's Smith to retire as P and R Director
ROCKY MOUNT -- It's hard to imagine that Dale Smith, Rocky Mount Parks and Recreation director, has been working in her field for 31 years.
The free-spirited, charismatic 54-year-old started her career as an assistant community director in Raleigh and has worked herself up the ranks. More ...
Staff Reports
Givens claims conference award
ROCKY MOUNT -- The USA South Conference has released its weekly awards for men's basketball, and North Carolina Wesleyan College forward Brandon Givens has been named the league's Player of the Week.
The senior from Ruffin, South Carolina, led the Bishops to a 4-0 record last week by averaging a double-double of 33.5 points and 10.2 rebounds per game. More ...
Staff Reports
NASH CENTRAL FOOD DRIVE
Members of the Nash Central High School Junior Varsity Cheerleading Team recently collected canned goods at a basketball scrimmage. The two boxes of cans were given to the Rocky Mount Alumni Chapter of the Kappa Alpha Psi Fraternity to help with the organization's annual task of feeding a family at Thanksgiving. More ...

RAYVON BATTLE, JR.
SPANAWAY, WA –– Rayvon Battle, Jr., 25, of Spanaway, Washington, and formerly of Rocky Mount, North Carolina, died on Wednesday, November 14, 2012. More ...

CHARLES "CHARLIE" RAY BARNES
NASHVILLE –– Charles Ray Barnes, 66, passed away Friday November 23, 2012. He was born December 17, 1945 in Nash County. Charlie was the son of the late Charles Bennett and Samantha Joyner Barnes. He was preceded in death by a son, Keith Barnes, two brothers, Eldridge and Horace Barnes, one sister, Doris Tuttle. More ...

MYRTLE LEE COGGIN WILDER
Myrtle Lee Coggin Wilder, passed away on November 20, 2012, at the age of 88. She was born January 20, 1924 to Martin Alonza and Mable Claudia Coggin. She was preceded in death by her husband Morris Raymond Wilder, and her daughters Mable Lucille Wilder and Martha Wilder Morgan. More ...

FLORENCE COOKE JONES
Florence Cooke Jones, age 85, passed away Sunday, November 25, 2012. Born in Nash County on April 6, 1927, she was the daughter of the late Cooper and Annie Cooke. She was also preceded in death by her husband, William "Buddy" Jones. More ...