Subscribe/Access
Advertisements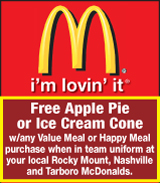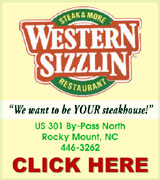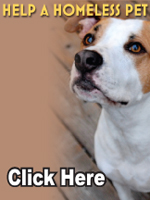 Sections
Member Options
Back
Nash County changes meeting schedule
Nash County Commissioners will start the year off with a new meeting schedule in hopes to encourage attendance from the public.
The board will meet at 6:30 p.m. every other month beginning on February 6.
The board will meet at its regular 10 a.m. time in January, March and May.
More ...
Amanda Clark, Graphic Staff Writer
Planners, leaders say bypass plan still years away
Nashville leaders can now mark the town's Downtown Redevelopment Project off its "to do" list and focus on other projects. Council members will look at some of those projects at its annual retreat later this month.
The board holds retreats each year to begin discussion on the upcoming budget. The retreat is also a way to discuss current and future projects. More ...
Amanda Clark, Graphic Staff Writer
DOWNTOWN FACADE FACELIFT
Brent Bass and Associates finished up the exterior of their building on Washington Street in Downtown Nashville over the weekend. Bass signed a letter of intent with the town at the end of 2007 committing to invest in the town's Downtown Redevelopment Project. Businesses that committed to the projects enabled the town to apply for a grant that said three dollars would have to be invested for every one dollar of grant money received. More ...

Faith Christian offers second look at mural
The Town of Nashville continues to work with Faith Christian Ministries in two final touches in renovations to their building.
In November at the board's regular meeting, Lynne Walker, the Director of Faith Christian Ministries, approached council members asking for financial assistance in replacing, or rehabbing, the cinder block wall outside the building.
More ...
Amanda Clark, Graphic Staff Writer
Spring Hope woman opens fresh seafood business
When Brenda Lucas retired from the American Kennel Club, she knew she was too young to just sit at home and do nothing. So, she started her own business.
Lucas opened Variety Fresh Seafood Market on November 30 at 105 W. Main Street in Spring Hope.
The seafood business isn't new to Lucas. She and her husband, who is now deceased, owned a seafood business 17 years ago on Ash Street in Spring Hope. More ...
Amanda Clark, Graphic Staff Writer
Red Oak plans park improvement study
Red Oak Commissioners voted Monday to contact representatives from NC State University in order to commission a study for improvements to the recently constructed Ennis Park. Commissioners went into executive session at the regular town business meeting and then emerged to make the vote to commission the study. More ...
Amelia Harper, Graphic Correspondent
NASHVILLE POLICE BRIEFS
ARRESTS
Tashawn Calhoun - 12/22/2011 - charged with assault on a female, unauthorized use of a motor vehicle, larceny, driving while license revoked, and resisting a public officer
Stevie Lavois Lee - 12/25/2011 - charged with failure to appear show cause after FTC and failure to comply with monetary portion More ...
Staff Reports
KINDLE WINNER
December's lucky winner of the Friends of the Harold D. Cooley Library's Kindle giveaway was Angel Richardson of Nashville. The Friends of the Harold D. Cooley Library held several drawings for Kindles during November and December. More ...

Carolina Weight Loss Center opens at Ward Drug Specialty Pharmacy
Diane Varnadore, Family Nurse Practitioner (FNP), under physician supervision of Carolina GI & Associates, announces the opening of Carolina Weight Loss Center inside Ward Specialty Pharmacy of Nashville. This will be Varnadore's fifth location opening within the last two years for the purpose of weight loss and management. More ...


Linda Ethridge was recognized as the Webelos Leader of the year during the annual banquet for the Boy Scouts of America Tar River District. Pictured (L-R) is: Tim Lane, Tar River District Chair and Dee Turner with Ethridge. (Contributed photo)

Locals recognized at annual district scout banquet
The Boy Scouts of America Tar River District, which encompasses Nash and Edgecombe scout units, recently held its annual awards banquet in Rocky Mount.
Leaders and volunteers involved with Boy Scouts were honored for service given during the past year to area scout programs. More ...

Toy Drive helps those in need
Toys and other items were collected recently at Collier Harley Davidson in Roanoke Rapids for the Pregnancy Care Center and Angels Closet.
Tommy Thompson, of Collier Harley Davidson, accepted the donations from the Reverend Ricky Bass, President of The Forgiven Christian Riders. More ...

Nash Community College announces honor students
Nash Community College recently announced that the following students achieved academic honors during the 2011 fall semester. To qualify for the Dean's List, students must earn a perfect 4.0 grade point average (all A's) while taking 12 or more semester hours. Students who qualify for the Honor Roll must earn a grade point average of 3.3 or above and be enrolled in 12 or more semester hours. More ...

Principals visit Nash Community College Interactive Math Tank
Principals from Nash-Rocky Mount Public Schools visited Nash Community College's new state-of-the-art pod-style mathematics computer lab recently. The interactive "math tank" is equipped with 54 computers for student use, three faculty work stations, four 70" LCD displays, two wireless tablets, two wireless touch screen controllers and a high definition video distribution system. More ...

HOBGOOD ACADEMY HONORS
The following students at Hobgood Academy made the Principal's List (A's) or the Honor Roll (A's and B's) the second six weeks of school. More ...

ENGAGED
Wayne and Karen Johnson of Latrobe, Pa. announce the engagement of their daughter, Heather Lea Johnson of Nashville to Charles Logan Vester of Nashville, the son of Randy Vester of Spring Hope and Hope Batchelor of Nashville. The wedding will take place July 7, 2012 in Winchester, Va. More ...

Pittman to perform at Capital One Bowl
Brandy Pittman, cheerleader at Rocky Mount High School, has been selected to perform at the Capital One Bowl in Orlando, Florida this year. Pittman was notified by Bruce Hart, Executive Producer of ESP Productions. Hart congratulated Pittman for her selection to the Capital One Bowl "All American" halftime cast. More ...

Nash Community College officials visit NCC Lab
Nash Community College recently opened the doors of a new laboratory for a special tour by North Carolina Community College System Office officials. Located in the Zifferer Family New Standard Corporation Computer-Integrated Machining Lab, a new state-of-the-art robot performed systematic processes for the group. More ...

Nash County WIC program recognized at conference
The Nash County Health Department's WIC Program won two State WIC Awards at the 2011 North Carolina WIC Program Conference held October 24 through 26, 2011 at the Sheraton Imperial Hotel & Conference Center in Durham. Pictured (Above): Receiving the "2011 WIC Outstanding Customer Service Award" is (L-R): Nikki Blanton, Nutrionist I and Breastfeeding Coordinator for the Nash County WIC Program, Alice Lenihan, Nutrition Services Brand Head, RD, MPH, LDN and Wychulia G. Stewart, WIC Director for the Nash County WIC Program.
More ...

$1,000 contribution
The Belk Foundation recently announced a $1,000 contribution to the United Way Tar River Region. Store manager, Candice Podruchny, (far right) of the Rocky Mount Belk store, presented the check to Ginny Mohrbutter (far left) for the local United Way. "Community involvement and charity have been an essential part of Belk's exemplary tradition," said Podruchny.
More ...

Rocky Mount Fire Chaplain to serve NC Fallen Firefighters Foundation
Rev. Chris Woodard has served as Chaplain for the Rocky Mount Fire Department since March 2006, but he has recently been tapped to serve firefighters across the state in another capacity. In November, Woodard was asked to serve as the Chaplain for the North Carolina Fallen Firefighters Foundation (NCFFF). More ...

PROVIDING A HELPING HAND
Managers and directors of Nash Health Care recently demonstrated that caring for the community isn't limited to helping hospital patients. Recently, more than thirty managers, administrators and employees completed several different renovation projects at the Bassett Center shelter in Rocky Mount. Volunteers painted rooms, renovated the family room, and donated and assembled new playground equipment. More ...

MILITARY NEWS
Civilian Torrance J. Whitehead, son of Delois and Clarence Whitehead, of Rocky Mount, recently enlisted in the United States Navy under the Delayed Entry Program at Navy Recruiting District, Raleigh.
The program allows recruits to enter the Navy and take up to one year to complete prior commitments such as high school. More ...

PEACHTREE COMMUNITY NEWS
The folks at Peachtree gathered at church on the first day of the New Year. It was a beautiful, sunny day. Pastor Whitehouse's sermon topic was "Salvation is All of God". It was his concluding sermon from Galatians found in Galatians 6:11-18. Paul says that the Grace of God is the only hope for salvation. He also said that he could boast only in the "Cross of Christ".
More ...
BARBARA HARDISON
RED OAK NEWS
Dorothy and Audrey Pearce and Madgie Macklin visited their cousin, Estelle Murray, at the nursing home in Louisburg on Friday, Dec. 30
As the new year begins there are lots of opportunities at Red Oak Baptist Church! A couple of special Bible studies are offered each Tuesday. More ...
SUZY PEARCE
MOUNT ZION FWB CHURCH NEWS
We had a good time of study in Sunday School. Brother Bob welcomed everyone. Being the first Sunday in the month, those with birthdays were recognized and given candy. We all sang "Happy Birthday" for them. I have a birthday this month. Those with wedding anniversaries were also recognized and given candy. More ...
ROSALENE BASS
MOUNT ZION FWB CHURCH NEWS
Happy New Year to everyone! I hope all of our friends have a great and healthy new year ahead. I'm sorry I didn't write the news last week. Several of you have told me you really missed it. My husband was sick and we spent the Christmas holidays at Nash General. Thank you for your calls, visits and prayers. More ...
WILMA ENROUGHTY
SPECIAL SERVICE
First Timothy Missionary Baptist Church will host a First Fruit Service on Friday, January 13, 2012 at 7 p.m. Guest speaker will be Minister and Author Edna L. Parker of Community Church in Christ in Rocky Mount. First Timothy Missionary Baptist Church is located at 3976 Vick Road in Nashville. More ...

EDGECOMBE-NASH RETIRED SCHOOL PERSONNEL
The Edgecombe-Nash Retired School Personnel luncheon meeting was Tuesday, December 15, 2011, 11:00 a. m. at Hunter Hill Café.
Our guest was Yolanda Lequitta Odom, an outstanding Edgecombe Community College student who was awarded the 2011 Edgecombe-Nash Retired School Personnel Scholarship. More ...
DEE LONG
Wilmington native sworn in as new Rocky Mount Police Chief
James C. Moore was sworn in as the new Chief of Police for the City of Rocky Mount on Tuesday, January 3, 2012.
The Honorable Quentin T. Sumner, Senior Resident Superior Court Judge of the Seventh Judicial District of North Carolina, administered the oath of office. More ...

STUDENT OF THE WEEK
Darrien Pierce, a junior at the Early College High School, was recently named the Rocky Mount Kiwanis Club's Student of the Week for December 5 through 9. Pierce serves as the co-president of the new Early College High School Key Club. He spoke at the Rocky Mount Kiwanis Club's December 8 luncheon, sharing his accomplishments and future plans. More ...

Nash Hospitals receives accreditation
The Joint Commission, a national health care accreditation organization, awarded hospital accreditation to Nash Hospitals, Inc. and home care accreditation to Hospice and Palliative Care of Nash General Hospital. The accreditation was the result of a week-long survey, which was conducted in October. More ...

Soap Box predictions for the new year
It is that time of year all of you look forward to with breathless anticipation – returning unwanted Christmas gifts, putting all the Christmas stuff back in the attic and coming to the realization that the U.S. Tax Code did not expire at midnight on December 31.
Oh, and it is also time for the Soapbox Predictions for … 2012! Now in HD! More ...
Mike Brantley
Corbin's first words might just be "smile for the camera"
Five hundred pictures. That's about how many pictures I have of Corbin's first Christmas. 500!
I have never really considered myself to be one of those moms that has a camera strapped around her neck every second of the day. I went several weeks without even getting my camera out even though I typically have a camera nearby. I don't know what happened. More ...
Amanda Clark
More programs needed for skilled trade
The debate about education continues in North Carolina especially with the current reductions imposed by the General Assembly in its 2011 session. I have heard all the debates and through them it has become evident that North Carolina is missing a great opportunity in education. More ...
Letters to the Editor:
Backward Glances
AWARDS– This photo was originally published in The Graphic September 5, 1968. Top individual awards were presented by Joe Sumrell, general manager for the Rocky Mount Leafs, to George Kalafatis (center) for being selected by the fans as the Most Valuable Player and to Larry Groce for leading the club in home runs. Kalafatis was the Leafs' first baseman while Groce manned an outfield position. More ...
A PICTORIAL LOOK INTO THE PAST
Nash County Animal Friends' Notebook
Are YOU a "Rescue Angel"? It is only due to MANY Rescue Angels that we have been able to save so many since we started.
Tail tucked between your legs,
Confusion in your eyes - More ...
Carol Vierela, Nash County Animal Friends

NN IS PERFECT SO FAR. Camille Branch (34) and the Northern Nash Lady Knights carried an undefeated record into this week's prep basketball action.

THE SECOND SEASON
RED OAK -- Northern Nash's girls basketball team are perfect so far -- at least record-wise.
Coach Grover Battle's squad has managed to work its way through a combination close battles and blowouts to grab an 8-0 record going into this week's first games of Big East Conference play.
Northern Nash is the only team in the county that turned the calendar page to January with an unblemished season. More ...
GEOFF NEVILLE, Graphic Sportswriter
Tourney Success
CARY -- Rocky Mount's boys basketball team had won two two tournaments already this season, so the Rocky Mount girls decided it was their turn to capture a title.
And they did just that as the Lady Gryphons downed Cary Academy 59-43 in the championship game of the 4-team bracket of the HighSchoolOT.com Holiday Invitational last Tuesday afternoon at Cary Academy in Wake County. More ...
CHARLES ALSTON, Graphic Correspondent
RMA 3rd at hoops tourney
HOBGOOD -- Rocky Mount Academy used a strong first quarter and never looked back en route to defeating Faith Christian by a 45-32 score during last Friday's consolation game of the Hobgood Academy New Year's Tip-Off Boys Basketball Tournament in Halifax County.
The Eagles were strong in the opening stanza, which closed with RMA in charge at 23-4. More ...
Staff Reports
NC Wesleyan women earn win
ROCKY MOUNT -- The North Carolina Wesleyan College women's basketball team picked up a 67-57 victory over visiting Lyndon State last Friday afternoon in Everett Gymnasium.
The win was the fourth of the season for the Bishops, who climb to 4-3 overall and have now equaled their win total from a year ago. More ...
Staff Reports
READY TO MAKE A STATEMENT
After some near-misses early in the season, the Southern Nash Ladybirds, including Kadijah Manning (with ball), hope to make an impact in the Big East standings. More ...

BACK IN ACTION
Corey Johnson (right) and the Northern Nash Knights will return to the wrestling mat this Saturday during a tournament at Union Pines High School. Action will begin at 9 a.m. More ...

Nash Arts Center offers free poetry workshop in January
Nash Arts is offering a free workshop with Phillip Shabazz, a poet, author, and teaching artist for more than 20 years. He has taught more than 300 workshops at schools, colleges, writers camps, prisons, and cultural and community organizations reaching approximately 12,000 people annually and has been noted by educators as one of the most inspiring individuals in the arts. More ...

RONALD WAYNE EZZELL
Ronald Wayne Ezzell, 62, passed away Sunday January 1, 2012. He was born in Nash County on April 10, 1949. He is preceded in death by his father, William Elwood Ezzell. More ...

BRUCE "STEVE" VICK
NASHVILLE - Bruce "Steve" Vick died on Wednesday, December 28, 2011. He was born November 14, 1959 in Nash County. More ...

CARL BRAXTON CREEKMORE
NASHVILLE - Carl Braxton Creekmore, 84, died on Wednesday, December 28, 2011. Carl was born in Franklin County to the late Aaron and Kathleen Creekmore and was preceded in death by a brother Wayne Creekmore. More ...

DORIS BROCK ARRINGTON
Doris Brock Arrington, 82, passed away Sunday, January 1, 2012. She was born February 14, 1929 in Wayne County, NC. Doris was the daughter of the late William and Glennie Carter Brock. She was preceded in death by her husband Robert Arrington. More ...

LINDSEY PARKER
Lindsey Parker, 90, passed away Saturday, December 31, 2011. She was born December 1, 1921 in Nash County, daughter of the late Nathaniel and Sallie Winstead Lindsey. In addition to her parents she was preceded in death by her husband Otha J. Parker, a son, Leon Parker and brothers, Ernest, Cleveland and Lotis Lindsey. More ...

TOM ARCH DENTON
Tom Arch Denton passed away on Monday, December 26, 2011. He was born the youngest of seven children in January 1929 to Florence Ann Burnette and Callie Denton in Wood. More ...

JACOB LOUIS ROSENBLOOM
Jake Louis Rosenbloom passed away on January 1, 2012. He was born on September 6th, 1927 at 1210 Sunset Avenue Rocky Mount, at his family home. He was the son of the late Jacob A. Rosenbloom and Minnie Moore Rosenbloom. He was preceded in death by his brother First Lieutenant Robert L. Rosenbloom; sister Lilla Dale Rosenbloom Fuerst. More ...

MILDRED LOUISE GARDNER FAIRCLOTH
Mildred Louise Gardner Faircloth, age 73, passed away January 1, 2012. She was preceded in death by her husband of 31 years, Jeff Faircloth, brothers Roscoe Gardner, William Gardner, George Gardner, Marvin Gardner & Cecil Gardner, sisters Leola Gardner & Bessie Harrell. More ...