Subscribe/Access
Advertisements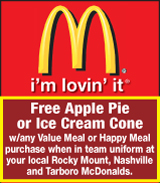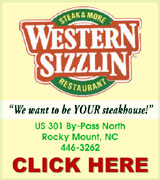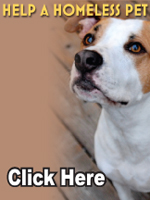 Sections
Member Options
Back
Middlesex clinic opens January 3
Residents in the southern end of the county won't have far to drive to seek medical attention, as the Middlesex Powell Clinic is set to open on January 3.
The clinic is the result of a collaborative partnership between Nash Health Care and University Health Systems. The Middlesex Powell Clinic will provide primary, specialty and urgent care for residents in the southern end of the county. More ...
Amanda Clark, Graphic Staff Writer
Sanderson Farms purchases local land
Sanderson Farms has recently purchased a 26-acre tract of land in Nash County, Assistant Nash County Manager Wayne Moore confirmed. The purchase of land near the intersection of NC 97 and NC 58 was reportedly made in mid-December for an estimated cost of $234,000.
According to reports from Nash County records, the land was purchased from Joan and Charles Flowers, Lou and Edward Fulford, and Brenda and Edwin Ellis. More ...
Amelia Harper, Graphic Correspondent

IPADS FOR CHRISTMAS – Jamario Scott shows his mother, Sutonya Odom, the Ipad he received from Nash Autism Seeking Hope. Sutonya is deaf and the Ipad will help Jamario communicate with his mother.

Local Austism support group provides Christmas gifts
Two local families provided Christmas gifts to around 26 autistic kids recently.
Chris and Kim Collie, of Nashville, and Michael and Patricia Cooper, of Elm City, raised money through various fundraisers to provide presents for area children on Saturday, December 17 at the West Mount Fire Department. The Collie's and Cooper's both have autistic children and started Nash Autism Seeking Hope to offer support for other families in similar situations. More ...
Amanda Clark, Graphic Staff Writer
CHRISTMAS MORNING
SANTA CLAUS! – Madisyn and Bransen Baines find lots of goodies under their tree on Christmas morning. They are the children of Jamey and Lisa Baines of the Elm Grove Community. More ...

Grant aids disposal of mobile homes around Nash County
Nash County has disposed of 40 manufactured homes since receiving a grant from the North Carolina Department of Environment and Natural Resources.
The homes were spread throughout the county and also included some within municipalities, Rosemary Dorsey, Nash County Planning Director, told commissioners earlier this month at the board's regular meeting. More ...
Amanda Clark, Graphic Staff Writer
NASHVILLE POLICE BRIEFS
ARRESTS
Tiera Sharde Whitehead - 12/6/2011 - charged with felony larceny and conspiracy
Jacquestavious Marquise Brown - 12/6/2011 - charged with failure to appear for driving while license revoked and speeding More ...

Nash Autism Seeking Hope
The Nash Autism Seeking Hope organization donated $1,000 to Nash-Rocky Mount Schools recently to go towards therapy for students with autism. Pictured (L-R) is Kim Collie, co-founder of the organization, Christy Grant, the EC Director for Nash-Rocky Mount Schools, Patricia Cooper, co-founder of the organization and Gladys Branch, of Nash-Rocky Mount Schools. More ...

Checking it out
Hunter Cooper, 5, checks out an Ipad on Saturday, December 17 at the West Mount Fire Department during a special event, hosted by Nash Autism Seeking Hope. Cooper is the son of Patricia and Michael Cooper, who founded the organization, along with Kim and Chris Collie. More ...

Drawing
Mackenzie Collie, 6, draws during an event hosted by the Nash Autism Seeking Hope. Collie is the daughter of Kim and Chris Collie, who founded the organization along with Michael and Patricia Cooper. More ...

Local rescue organizations receive grant funding
Two Nash County rescue organizations were among those that received grant funding from the Volunteer Rescue/EMS Fund.
The Volunteer Rescue/EMS Fund was created by the North Carolina General Assembly to assist North Carolina's volunteer emergnecy personnel. More ...

PONY VISITS SCHOOL
Students at Williford Elementary School were recently surprised with a visit from Spirit the Pony last week by teacher Karen Vick. Vick, of Nashville, dressed as Mrs. Claus and brought the pony to the school in his best Christmas attire to show students. More ...

Saratoga mayor speaks out against Sanderson Farms
The mayor of a Wilson County town came before Nash County's Board of Commissioners asking that the board consider an alternative to Sanderson Farms.
Tommy Hawkins, who has served as the mayor of Saratoga for 31 years, approached the Nash County Board at its December meeting. More ...
Amanda Clark, Graphic Staff Writer
North Carolina Farm Bureau Federation
The Annual Meeting of the North Carolina Farm Bureau Federation was held December 4 through 6 at the Sheraton Four Seasons and Joseph S. Koury Convention Center in Greensboro. Nash County Farm Bureau President Greg Bunn was recognized among his peers at the Presidents' and Agents' Luncheon. Farm Bureau President Larry Wooten presented each winning County President with a limited edition Case knife. More ...

Local family renews hog-killing tradition
Most families get together to enjoy a holiday meal, but, for the Edwards's family, it was not enough. The family comes from hearty Nash County farm roots, and this year, they wanted to renew the old tradition of hog-killing—a rite practiced by many Nash County families in the not-so-distant past. More ...
Amelia Harper, Graphic Correspondent
BUILDING DEDICATION
Middlesex Elementary School celebrated the dedication of its new elementary school on Monday, December 12. Nearly 300 parents, students, staff, Middlesex alumni, community members and elected officials attended the dedicaiton. Also in attendance were past principals of Middlesex School and past Board of Education members for Nash-Rocky Mount Public Schools. More ...

MILITARY NEWS
Marine Corps Pfc. Steven M. Whitaker, Jr, son of Brenda E. Marshman of Sharpsburg, and Steven M. Whitaker, of Rocky Mount, recently completed 12 weeks of basic training at Marine Corps Recruit Depot, Parris Island, S. C designed to challenge new Marine recruits both physically and mentally. More ...

Nash Community College Honor Society Inductees
Nash Community College honored 60 of its top students during a recent Gamma Beta Phi Honor Society induction ceremony. Established in 1964, the Gamma Beta Phi society is a national, non-profit, educational, honor and service organization that recognizes excellence in education, while promoting the development of leadership ability and character, and encouraging community service. More ...

Former Graphic editor wins national writing awards
Clifton Barnes, a Rocky Mount native and former sports and feature page editor of The Nashville Graphic, has won a pair of national writing awards.
Barnes won the awards from the DC area-based Communications Concepts through its 2011 Awards for Publication Excellence competition. More ...

HOLIDAY CARDS
Red Oak Middle eighth grade Communities in Schools students recently designed a holiday card under the direction of Nash Community College Advertising and Graphic Design students. The middle school students worked in groups to design the cards and college students provided final touches before having the cards printed. More ...

FOOD DRIVE
M. B. Hubbard Elementary School recently conducted a holiday food drive. Students collected over 1,000 items for those in need. Sallie Griffin's first grade class collected the most items and was awarded a uniform free day. Food was donated to the United Community Ministries for distribution to those in need in Rocky Mount. More ...

COOPERS FIRE & RESCUE, 1
FIREMAN OF THE YEAR – Coopers Volunteer Fire and Rescue Department honored some of its members during the annual Christmas dinner held this year. Pictured above Captain Jonathon Batchelor (left) receives the Fireman of the Year award. Presenting the plaque is Assistant Fire Chief Jamie Moss. More ...

COOPERS FIRE & RESCUE, 2
RESCUE MAN OF THE YEAR – Richard Winstead (left) receives the Rescue Man of the Year award. Presenting the plaque is Assistant Fire Chief Eric Boone. (Contributed photo). More ...

40 YEARS OF SERVICE
The Battleboro Community Volunteer Fire Department recently presented Chief James E. Hardee with a white helmet to recognize him for his 40 years of service. Hardee has been chief of the Battleboro Department for over 30 years. The helmet was presented to Hardee as a small token of appreciation for his service. More ...

KINDLE WINNER
Brenda Perry of Nashville is the most recent winner of the Harold D. Cooley Library's Kindle Drawing. Pictured is Perry (at right) with Monique Whitaker, of Cooley Library. The Friends group held several drawings in November and December for Kindles. More ...

MOUNT ZION FWB CHURCH NEWS
Our special Christmas service began at 10 a.m. Attendance was excellence. We welcome all our home folk and visitors. If you don't now have a home church, come visit us again next Sunday.
Some of our young girls gave each adult a small candle as we came in the church. Deacon Bobby Farmer gave us a bulletin. Deacon Jason Modlin and Pastor Bogle welcomed us also. More ...
ROSALENE BASS
PEACHTREE COMMUNITY NEWS
The weather was beautiful this Christmas week-end. It made travel easy for folks visiting family in distant places. Negotiating family gatherings takes much planning in this day of blended families. But what a blessed time it is. More ...
BARBARA HARDISON
EDGECOMBE-NASH RETIRED SCHOOL PERSONNEL
The Edgecombe-Nash RSP met in the Warner Room at Braswell Memorial Library in November. President Laurette Lewis welcomed everyone.
President Laurette read a thank-you note from Yolanda Odom, winner of the Edgecombe Community College scholarship. President Laurette presented the scholarship award at ECC. More ...
DEE LONG
Word for the week
Mary was pregnant. A distressed Joseph thought about severing the relationship. "But when he had considered this, behold, an angel of the Lord appeared to him in a dream, saying, 'Joseph, son of David, do not be afraid to take Mary as your wife; for the Child who has been conceived in her is of the Holy Spirit'" (Matthew 1:20). More ...
DENNIS PRUTOW
DAUGHTERS OF THE AMERICAN REVOLUTION
The Daughters of American Revolution Micajah Pettaway Chapter met for a coffee on December 15, 2011, 2:00 p. m. in the home of Alice Wynne Gatsis, Hostess Chairman. Other hostesses were Betty Norman, and Meg Cressionnie. More ...
DEE LONG
Target donates Christmas trees to local United Way
The United Way Tar River Region received 2 Christmas trees from the Rocky Mount Target on December 12th. In the 21st year of this partnership, the decorated trees are donated to United Ways across the nation and donated to local families in need. Hospice Foundation of Edgecombe County and Christian Fellowship Home received the trees this year. More ...

Donation
The women's ministry of New Hope Missionary Baptist Church recently donated toiletry bags to My Sister's House. Pictured (L-R) is: Kim Miller of New Hope Missionary Baptist Church, Linda Hawkins of My Sister's House and Barbara Wright of New Hope Missionary Baptist Church. More ...

ROMS HONOR ROLL
RED OAK -- Red Oak Middle School has released its Second Six Weeks Honor Roll: More ...
Staff Reports
Time to make those New Year's resolutions
Let's face it –– 2011 was no great shakes.
It was particularly bad for murderous dictators and psychopaths – Osama bin Laden, Moammar Qaddafi and Kim Il-Jong all got theirs, so to speak.
For many of us, it was tough economically and morale hit a low point. Then January 2 came along. Good riddance to 2011. More ...
Mike Brantley
Keeping the tradition of at least making New Year's resolutions
Christmas is over and now it's time to gear up for the New Year, which means making those pesky resolutions.
I hate making resolutions. Each year that I make resolutions, I set myself up for a load of disappointment because I never, ever keep any of them.
But each year, I find myself mentally making resolutions anyway. More ...
Amanda Clark
Nash County Animal Friends' Notebook
When the New Year rolls around, people typically make resolutions for themselves. If you have a pet consider making a resolution for them as well.
If you do not take your pet to the veterinarian like you are supposed to then make it a New Year's resolution to start doing so. An annual visit is the best way to spot potential health problems before they get worse. More ...
Carol Vierela, Nash County Animal Friends
Payroll Tax Bill is destructive
The Payroll Tax bill passed by the Senate is a business destroyer. Anything dealing with payroll taxes must be done in a minimum of three months segments that agree with the Internal Revenue filing requirements to do otherwise will add unnecessary cost and disruption to a business operations and functions. More ...
Letter to the Editor:
Backward Glances
This photo was originally published in The Graphic on May 6, 1976. Pictured are members of the Murray's Retread team. More ...
A PICTORIAL LOOK INTO THE PAST

BOYS CHAMPION -- ROCKY MOUNT GRYPHONS

RM BANKS ON BRUTUS
STANHOPE -- Rocky Mount High School senior Lavon Brutus did all he could this past summer to become a better player for his final season with the Gryphons.
He got stronger, put on another nine pounds on his frame and he even grew an inch.
Oh yeah, he worked on his outside shot, too! More ...
CHARLES ALSTON, Graphic Correspondent

GIRLS CHAMPION -- NORTHERN NASH

Northern Claims Girls Crown
STANHOPE -- Northern Nash girls basketball coach Grover Battle thought he had a pretty good team last season.
After all, it made it all the way to the NCHSAA Class 3-A East Regional Finals.
His group of players may be even better this season. More ...
CHARLES ALSTON, Graphic Correspondent
Diamond event is targeted
WILSON -- The Wilson Hot Stove Banquet will hold its 37th annual event on Monday, Jan. 23, 2012.
The banquet, which will be held at Recreation Park Community Center, will feature four college baseball head coaches as speakers. Set to speak will be North Carolina's Mike Fox, East Carolina's Billy Godwin, Mount Olive's Carl Lancaster and Barton's Joshua Simmons. More ...
Staff Reports
Nash County clubs in Brittany's lineup
WILSON -- The Brittany For The Girls VIII Soccer Showcase will feature a whopping six schools from Nash County.
The annual event will be held March 23-24, with proceeds going to The Brittany Willis Memorial Scholarship Fund. More ...
GEOFF NEVILLE, Graphic Sportswriter
NC Shines In Goldsboro
GOLDSBORO -- Nash Central's girls undertook an upgrade in competition level -- but experienced the same season-long result during the Seventh Annual Southeastern Interscholastic Swim Meet.
The undefeated Lady Bulldogs claimed first place in the prestigious event, which was held Dec. 17 at the Goldsboro YMCA Pool in Wayne County. More ...
Staff Reports
Youth baseball camp scheduled at RMA
ROCKY MOUNT -- The Second Annual Coleman-Pitt Post 58 American Legion Baseball Camp will be today and Thursday at Rocky Mount Academy in Nash County.
The camp is open to kids in grades 6-12.
The purpose of this camp is to provide quality instruction from a highly experienced staff in the areas of hitting, pitching, catching, infield play, outfield play and strength and conditioning. More ...
Staff Reports
ON THE REBOUND
Rocky Mount's Terrill Hilliard (left) grabs a rebound as Nash Central's Phillip Jones defends during last Wednesday night's championship game of the Nash County Boys Basketball Christmas Tournament at Southern Nash. More ...

LUCY TALLEY MANNING
Lucy Talley Manning, 97, passed away Monday December 19, 2011 at Hunter Hills Nursing and Rehabilitation in Rocky Mount. More ...

ROBERT JOSEPH POYTHRESS
ROCKY MOUNT – Robert Joseph Poythress, 48, passed away, December 25, 2011. He was born in Rocky Mount on February 27, 1963, son of John Young Poythress and the late Betty Duvall Poythress. More ...

MARIE TAYLOR BOYKIN
Marie Taylor Boykin, 57, passed away on Monday, December 19, 2011. She was born June 3, 1954 in Nash County, daughter of the late Albert and Betty Morgan Taylor. In addition to her parents she was preceded in death by a sister, Ruby Mae Barham and two grandchildren, Joshua and Madison Boykin. More ...

LOIS FRAZIER JONES
PHILADELPHIA COMMUNITY - Lois Frazier Jones, age 88, passed away on Monday, December 19, 2011. Born in Nash County on May 28, 1923, she was the daughter of the late George Henry Frazier and Pattie Freeman Frazier. She was also predeceased by her husband of 49 years, William Howell Jones and brother, George Thomas Frazier. More ...

THOMAS WADE LAMBERT
Thomas Wade Lambert, 72, passed away Thursday December 22, 2011. He was born December 23, 1938 in Ashe County, son of the late Paul Jackson and Mabel Allie Mash Lambert.
More ...

SHEILA LYNETTE PRIDE
ROCKY MOUNT – Sheila Lynette Pride, 56, of Rocky Mount, died on Monday, December 19, 2011, at Pitt County Memorial Hospital in Greenville. More ...

CELESTE "TEEN" SAVAGE EBURG
NASHVILLE - Funeral services for Celeste "Teen" Savage Eburg, 64, who died Monday, Dec. 19, 2011 were Saturday, Dec. 24 at 12 noon at Philadelphia Baptist Church with Rev. Paul Davis officiating. Burial followed in the Oakland Cemetery. More ...

EDDIE JENKINS
ROCKY MOUNT –– Eddie Jenkins, 82, of Rocky Mount, died on Thursday, December 2, 2011. Funeral services will be held at 1 p.m., on Wednesday, December 28, 2011, in the Rocky Mount Chapel of H.D. Pope Funeral Home. The interment will immediately follow the service in the Gardens of Gethsemane Cemetery in Rocky Mount.
More ...

DEBORAH EVANS
ROCKY MOUNT – Deborah Evans, 53, of Rocky Mount, died on Monday, December 19, 2011, at Wake Medical Center in Raleigh. More ...