Subscribe/Access
Advertisements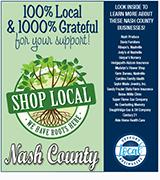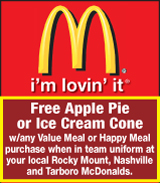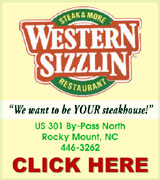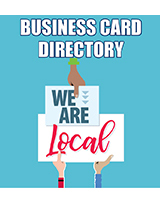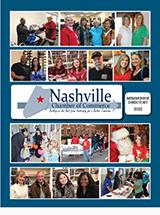 Sections
Member Options
Youth Links
Promotions
Polls
Back
Spring Hope to contract out services
The Town of Spring Hope is passing along its water, sewer, wastewater treatment plan and public works responsibilities to a local organization, commissioners decided on Monday night.
Town Manager John Holpe made the recommendation that Envirolink, out of Bailey, take over all duties associated with the town's water, sewer and public works responsibilities along with all functions of the wastewater treatment plant. Envirolink will also be responsible for pickup of leaves and limbs. More ...
Amanda Clark, Graphic Staff Writer

BRANTLEY

Nash County opens new EMS facility
Nash County Emergy Services celebrated the opening of its new multi-purpose facility on November 2.
The facility's completion comes just over a year after the Nash County Board of Commissioners approved moving forward with the project.
Commissioners first met to discuss the new facility in late June 2010, when a site and building plan for the facility was presented. More ...
Amanda Clark, Graphic Staff Writer
Health care center petitions congress
Carolina Family Health Centers, which includes Harvest Family Health Center in Elm City, recently submitted a petition to Congressman G.K. Butterfield opposing cuts to the Medicaid program.
The petition was presented by Dee Johnson, Executive Director, and A.P. Coleman, President of the Board of Directors for Carolina Family Health Centers. More ...

A Chance in the Country
A local organization is offering youth a chance to experience rural life.
A Chance in the Country was founded in 2009 by Robin Freeman and inspired by Chance the Clydesdale, who was born with a defect that led to three high-risk surgeries during his first years of life. Freeman said Chance's story is a reminder that hope starts with a chance to try. More ...
Amanda Clark, Graphic Staff Writer
Local students pay homage to area veterans
Nash County veterans were honored last week in several events throughout the county.
At Southern Nash Middle School, students held a reception honoring veterans on Thursday morning, November 10.
Each year, students in Beverly Wilson's sixth grade class are required to read "Under the War Torn Sky, a novel about a 19-year-old U.S. Air Force Pilot and his experiences while in France during WWII and after he returns home. The students also partner with a local veteran, who shares his/her experiences. More ...
Staff Reports
Honoring Veterans pics, 1
Cielo Gomez, Madisyn Baines and Alexandria Bachmann (far left from L-R) look at a scrapbook by Vietnam veteran Raymon Caudle at Southern Nash Middle School last week. Caudle's daughter made the scrapbook, which details his service in the United States Army. More ...
PHOTOS BY AMANDA CLARK
Honoring Veterans pics, 2
Leanna Ruffin (at left) talks to veteran Bob Joyner (at right) during the veterans appreciation service at Southern Nash Middle School. More ...

Nashville Postmaster named new Business Development Specialist
George Humphreys, who has served as the Nashville Postmaster for nine years, recently accepted a new position as the Business Development Specialist for the Greensboro District, effective immediately. His primary duties are to inform and educate business customers about postal products and services that can help them grow their businesses. Robin High will serve as Acting Postmaster until a replacement is named. More ...

November is National Hospice Month
For more than 25 years, Hospice and Palliative Care of Nash General, a non-profit hospice, has offered emotional, medical, and spiritual support to those facing terminal illnesses. Working with an experienced, qualified staff of physicians, nurses, social workers, chaplains and nursing assistants, Hospice and Palliative Care of Nash General offers services 24 hours a day, seven days a week---regardless of an individual's ability to pay for the services. More ...

ENGAGED
David and Kathleen Shaffer of Spring Hope announce the engagement of their daughter, Patricia Elizabeth Scott-Shaffer of Wilson, to Christopher Travis Griffin of Bailey. He is the son of Leonard and Deborah Griffin of Bailey. The wedding is planned for October 20, 2012. More ...

DSS EMPLOYEE OF THE MONTH
Herb Tillery has been selected as Nash County Department of Social Services Employee of the Month for October 2011. He is employed as Social Worker II in Foster Care and has worked for the agency for one year. Great efforts are made to support his coworkers, supervisors, foster children and parents. More ...

Deadline for Lights of Love is Nov. 25
Time is running out for those who would like to honor a loved one through the Nash Health Care Volunteer Auxiliary's Lights of Love, an annual event that raises money for projects that help the entire community. This year, the Lights of Love proceeds will go toward the new Pediatric Emergency Care Center. The Auxiliary has pledged $5,000 a year for the next four years from the Lights of Love project toward the Pediatric Emergency Care Center. More ...

National Honor Society
Rocky Mount High School inducted eight new students into the Wita A. Bond chapter of the National Honor Society on November 3. Seniors Latonya Barnes, Joe Bell, Pantelis Bletsas, Teondra Goode, Brittany Kropp, James Noble, Destiny Owens and Precious White were sworn in as new members of the academic merit group at the school's semiannual induction ceremony. More ...

McAuliffe honored with DAISY award
Yvonne McAuliffe, BSN, of Red Oak, recently received Nash Health Care's DAISY Award for outstanding nursing. The DAISY Award is a nationwide program that rewards and celebrates extraordinary clinical skill and compassionate care given by nurses. McAuliffe is a nurse in the Pediatric Department of Nash Health Care. More ...

NC Wesleyan announces Alumni Awards at homecoming event
More than 100 alumni and friends of NC Wesleyan College gathered on Saturday October 29 for dinner and the annual Celebration of Excellence held during the recent Homecoming Weekend. President James A. Gray, III welcomed the group and presided over the festive evening. More ...


Morgan Gay

Area college student earns American FFA Degree
A local college student was awarded a prestigious American Future Farmers of America Degree by the National FFA at its recent annual convention in Indianapolis, Indiana.
Mount Olive College student and Rocky Mount resident Lizzie Morgan Gay is one of only 60 North Carolina students out of 21,000 state members to receive the American FFA Degree this year. More ...

NNHS AND RM PREP STUDENTS HONORED
Emily Jones of Nashville, center, a senior at Northern Nash High School, and Christine Friedrich of Spring Hope, right, a senior at Rocky Mount Preparatory School, were named Kiwanis Students of the Week for Nov. 7-11. They were honored at a recent luncheon meeting and greeted by Rocky Mount Kiwanian E. L. Daughtridge. More ...

Nash reps attend PFLAG events
Four Nash County residents participated in events sponsored by PFLAG National in the Washington DC area November 3-6. Attending were Lela Chesson, president of PFLAG Rocky Mount, along with chapter members Susan Ayers, Rosemarie Walston and Mark Brown. As Parents, Families and Friends of Gays and Lesbians, the non-profit group works to provide support, education and advocacy to end discrimination and to secure equal civil rights. More ...

Cosimeno promoted to VP, Associate CNO
Michele Cosimeno, RN, MSN, NE-BC, has been named vice president and associate chief nursing officer of Nash Health Care. Cosimeno previously served the hospital in the role of nursing practice director.
In her new role, Cosimeno will be responsible for : More ...

MILITARY NEWS
Civilian Keyana T. Jordan, daughter of Cynthia M. Lilly of Rocky Mount and Michael E. Jordan, of Rocky Mount, recently enlisted in the United States Navy under the Delayed Entry Program at Navy Recruiting District, Raleigh.
The program allows recruits to enter the Navy and take up to one year to complete prior commitments such as high school. More ...

MOUNT ZION FWB CHURCH NEWS
Brother Robert Tyner was acting Sunday school superintendent in the absence of Bob Watkins. We had 85 present with three visitors. Robert welcomed everyone. Alex Marlowe read the Bible verse for today. Robert prayed the closing prayer. More ...
ROSALENE BASS
PEACHTREE COMMUNITY NEWS
The gathering song for worship at Peachtree on Sunday Morning was "Glorify Thy Name". It was accompanied by Jane May at the piano. Pastor Whitehouse chose as his sermon title "What 'ch gonna Do About It?" It was based on Galatians 6: 6-10. He said that the spiritual implications of recent events show that we need to seek first the Kingdom of God.
More ...
BARBARA HARDISON
RED OAK NEWS
Several ladies from Red Oak Baptist Church attended the Adopt-a-Dorm Bible Study on Monday, Nov. 7 at Fountain Correctional Center for Women. Participating this month were Jean Mellor, Hazel Hill, Audrey Pearce, Suzy Pearce, Marion Hawkins, and Marilyn Boone. Marilyn presented the study. More ...
SUZY PEARCE
BEULAH COMMUNITY NEWS
We had a really good week-end at Beulah Church of Christ. On Saturday we had the annual ladies retreat with about 70 ladies attending. They came from several different congregations. We want to give a special thanks to Quam Morris, the only man in the church on Saturday. He was in charge of the sound system. More ...
WILMA ENROUGHTY
Farm Service Agency
Area farmers and producers are remindedthat 2011 FSA County Committee elections began last Friday, November 4. USDA is mailing ballots to eligible voters. The deadline to return the ballots to the Nash County FSA offices is December 5. More ...
SHARON TAYLOR
Word for the week
Coming alongside and just being present with someone in the hospital or under some special pressure is often all that's needed. It's a sign of love. It's a token of care. We don't need to talk a lot. We may not know what to say. We may be afraid of foot-in-mouth disease. We can be present. We can listen. We clasp a hand. We willing listen. These are powerful tools of comfort. More ...
DENNIS PRUTOW
Back away from the decorations please
There comes a time in life, when a man must suck it up and take a stand.
Even when it means his tiny little mama might kick his butt.
People, step away from the Christmas decorations, please. It is not even Thanksgiving. As a matter of fact, we're still over a week away from Turkey Day. More ...
Mike Brantley
It's good to see youth honoring our veterans
Veterans Day has passed and I hope everyone took the time to honor a veteran in some way.
There were many events going on around the county to recognize veterans and I tried to be at as many of them as I could. I hope you did too.
Each year, I attend veterans' events at Southern Nash Middle School and Spring Hope Elementary School. More ...
Amanda Clark
Watch out for telemarketers' latest tricks
If you've joined the Do Not Call Registry like millions of other North Carolinians, you probably get a lot fewer calls from telemarketers than you used to. While the Registry and other telemarketing laws have helped cut down on unwanted calls, telemarketing scammers continue to violate the laws and try to find new ways to steal your money and your personal information. More ...
Attorney General Roy Cooper
Nash County Animal Friends' Notebook
A challenge. If you like to take photographs, are on Facebook and have time Monday - Friday, please go to the Shelter. See what you think. Leave your name and number if you would like to help. It is only due to photographs that we are able to find rescues and some people adopt. Most people that adopt, come in for a specific pet, not just looking! A photo can save a pet! More ...
Carol Vierela, Nash County Animal Friends

HANG ON. Nash Central's Jarod Richardson (right) makes a tackle against Wilson Hunt's Josh Joyner during last Friday night's football game.

A NEAR MISS FOR NC
WILSON -- For the second time in the last month, Nash Central made a critical mistake against undefeated Wilson Hunt that cost it a win.
But this time, the Bulldogs witnessed the end of their season as a result of it.
A Jalen Hendricks fumble in the third overtime of Nash Central's second round NCHSAA 3-AA football state playoff game cost it a 37-31 loss to the Warriors as some 3,000 fans packed Warrior Stadium last Friday night. More ...
CHARLES ALSTON, Graphic Correspondent
Central Sweeps Tennis Honors
ROCKY MOUNT -- The Prices were pivotal in Nash Central's best-ever girls tennis season -- and the result is a prestigious spot atop the Big East Conference.
Central sisters Randi and Kaley Price have been saluted as the Big East's Co-Players of the Year after leading the Lady Bulldogs through an amazing campaign. More ...
Staff Reports
Northern schedule finalized
RED OAK -- Northern Nash High School will begin its 2011-12 girls and boys basketball season Nov. 22 with a home meeting against D.H. Conley.
Northern's complete ledger is as follows, with home games listed in CAPS: More ...
Staff Reports
Mudcats make pick for their new skipper
CLEVELAND, OHIO -- The Cleveland Indians have named Edwin Rodriguez as Manager of the Class-A Advanced Carolina Mudcats of the Carolina League.
Rodriguez, 51, compiled a two-year managerial record of 78-85 (.479) over his two seasons as Manager of the Florida Marlins from June 23, 2010 to June 18, 2011, becoming the first Puerto Rican-born manager in Major League history.
More ...
Staff Reports
Wesleyan finishes grid season
ROCKY MOUNT -- In just his 20th career game, sophomore linebacker Tazmon Foster broke North Carolina Wesleyan College 's career tackles record with the 217th of his career in the first half, but it would not be enough as the Bishops saw their 2011 season come to an end with a 28-7 loss to visiting Shenandoah University last Saturday. More ...
Staff Reports
STRONG SHOWING FOR NCWC
BISHOP STANDOUT. Former Northern Nash player Amber Jones enjoyed a solid 2011 campaign for the North Carolina Wesleyan College women's soccer squad. Jones, a sophomore, plays a defensive-oriented role for the Lady Bishops. She appeared in 13 matches, starting 12 of them. More ...

HIGH SCHOOL GRID SCORES
CHAPEL HILL -- Here are last Friday night's results from second-round action in the North Carolina High School Athletic Association State Football Playoffs: More ...
Staff Reports
Nash County advances to second round
STANHOPE -- It was a perfect day for football as the Nash County Firebirds hosted the Thomasville Bulldogs in the first round of the SWAC (State Wide Athletic Committee) Playoffs last Saturday afternoon.
The Firebirds are the two time defending state champions and hope to make it a third this season -- and they got off to a good start with a 33-19 victory over Thomasville. More ...
Staff Reports
COME BACK HERE
Nash Central's Justin Williams (16) tries to grab the ball last Friday against Wilson Hunt. More ...

ROSA LEE BRYANT
ROCKY MOUNT – Rosa Lee Bryant, 93, of Rocky Mount, passed away Thursday, November 10, 2011, at Nash General Hospital. More ...

ARTHALIA DAVIS
ROCKY MOUNT – Arthalia Davis, 62, of Rocky Mount, died on Tuesday, November 8, 2011, at Nash General Hospital in Rocky Mount. More ...

MARION BARKLEY LUPER
Marion Barkley Luper, 93 passed away on Wednesday, November 9, 2011. She was born in Enfield, NC on December 10, 1917 to the late Clifton Barkley and Pearl Braswell. Marion was preceded in death by her husband of 42 years, Richard Edward Luper; brothers Ferdie Barkley of Enfield, and Victor Barkley of San Antonio, TX, and son-in-law Al Dunbar, Jr of Rocky Mount. More ...

NELL RHEA SUTTON
Nell Rhea Sutton, 86, passed away, November 12, 2011. She was born August 6, 1925 in Wayne County to the late Will and Virginia Best Harrell. She was preceded in death by her husband, James Hinton Sutton, three daughters. Ginger, Brenda, Jenny, and two son's James Doc, and William Dean. More ...

RONALD A. CHILCOAT
Ronald A. Chilcoat, 77, died Thursday, November 10, 2011. He was born November 16, 1933 in McCook, Nebraska son of the late Howard and Molly Kern Chilcoat. More ...

JAMES CARLOS MOORE
James Carlos Moore, 73, passed away Wednesday, November 9, 2011. He was born August 30, 1938 in Edgecombe County. He was the son of the late Walter R. Moore and Georgia Walston Moore. In addition to his parents he was preceded in death by a brother, W.R. "Jim" Moore, Jr.; sister, Etta Moore Umstead; and a niece, Georgia Willoughby. More ...

JAMES EDWARD HODGES
ROCKY MOUNT - James Edward Hodges, age 84, passed away at his home Sunday, November 13, 2011. He was born on February 15, 1927 son of the late Jerome Hodges, Sr. and Bessie Kirkland Hodges. More ...

JOHN WILLIAM "MICKEY" MCNEELY
John William "Mickey" McNeely, 75, passed away Saturday, November 12, 2011. He was born in Nash County May 4, 1936 to the late Roy Zachary and Nora Elon Graham McNeely. He was preceded in death by his parents and a sister, Joyce McNeely Croom. More ...