Subscribe/Access
Advertisements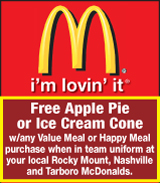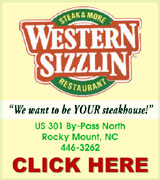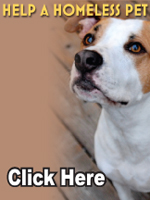 Sections
Member Options
Back
Melvin endorsed for Register of Deeds
The Executive Committee of the Nash County Democratic Party will recommend Anne Melvin to complete the term of the late Barbara Sasser, who served as Register of Deeds for 19 years.
The Nash County Board of Commissioners will consider the recommendation at their next meeting on November 7. More ...
Amanda Clark, Graphic Staff Writer
School board holds retreat
"Excellence is deliberate — it doesn't just happen," Dr. Anthony Jackson, Nash-Rocky Mount Schools (NRMS) superintendent told the board at their retreat this weekend. His main concern, he said, is what students are able to do after they graduate from NRMS high schools. And his plan to get there is to provide challenges for every student. More ...
Michele A. Cruz, Graphic Correspondent
Harris encourages monthly self exams
Nerissa Harris doesn't mind sharing her story about her battle with breast cancer. In fact, the Spring Hope woman will tell anyone who asks and at the end of her story, she always reminds women of one thing; check your breasts.
It was during a self-exam in June 2010 that Harris found the lump on her breast. More ...
Amanda Clark, Graphic Staff Writer
Local events gear up for Halloween
Local organizations are offering scary fun for young and old alike this Halloween.
Nashville's Cooley Library will hold a Halloween bash on Halloween, Monday, October 31 from 3 until 6 p.m. Library staff, Nashville Police and the Parks and Recreation Department will have fun, games and treats at the library for those who come out in their best costumes. More ...
Amanda Clark, Graphic Staff Writer
Nashville veteran is honored
Friends and family gathered on Monday to pay tribute to Staff Sergeant William Garland Kirkman at a flag raising ceremony at the Rocky Mount Veterans Memorial at Jack Laughery Park. The flag-raising ceremony was organized by the Joint Veterans Committee of Nash and Edgecombe Counties.
Kirkman entered the United States Air Force in 1951. At the time, he was still a student at UNC-Chapel Hill but felt the need to serve. Kirkman served until 1955. More ...
Amanda Clark, Graphic Staff Writer
LIVING HISTORY WEEKEND
Historic Stonewall Manor will host a Living History/Reenactment this weekend, October 22 and 23. The grounds will be covered with an encampment of reenactors and living history advocates from all over the state of North Carolina. More ...

Nash Animal Shelter to hold Adoption Drive
The Nash County Animal Shelter extend its hours on Wednesday, November 2 to hold an Adoption Drive.
The shelter, at 921 First Street Extension, will be open from 1 until 7 p.m. on November 2. Those wishing to adopt a pet can come by during that time. There is a $20 adoption fee but that fee will reimbursed for the Adoption Drive if adopters bring proof back to the shelter that the pet has been spayed or neutered. More ...

Cooley Library receives donation of 100 books from NY foundation
Nashville's Harold D. Cooley Library was the recipient of 100 new children's books, thanks to the Brownstone Book Fund.
The Brownstone Book Fund is a private foundation in New York City with an interest in fostering early reading, a love of books and encouraging parents and children to read together. More ...

NASHVILLE POLICE BRIEFS
ARRESTS
Anthony Robert Earl Savage - 10/11/2011 - charged with larceny, shoplifting
Derrick Lashon Harrison - 10/11/2011 - charged with failure to appear for no operator's license
Lisa Jackson - 10/13/2011 - charged with criminal summons for communicating threats More ...

Early voting begins Thursday
One-Stop Early Voting will begin on Thursday, October 20 for elections in Nashville, Spring Hope and Middlesex.
Early voting will run through Saturday, November 5 and be held from 8 a.m.until 5 p.m. Monday through Friday and from 9 a.m. until 1 p.m. on Saturday, November 5 at the Nash County Board of Elections Office in Nashville. More ...

NRMS explores adding middle school to relieve overcrowding
As the new building for Rocky Mount High School is scheduled to open in August 2012, the Nash-Rocky Mount Schools (NRMS) board and administration are pursuing plans to use the existing building as a middle school.
After a lengthy discussion at their work session Monday night, the board asked the administration to see if adding a middle school to the system would relieve overcrowding at the existing five middle schools. More ...
Michele A. Cruz, Graphic Correspondent
Citizens continue to speak up about Sanderson Farms Plant
Sanderson Farm critics continue to address Nash County Commissioners about their disapproval with the proposed slaughterhouse locating close to their homes.
On Monday, October 3, two residents, who both live in the area where Sanderson Farms is proposed to locate, addressed commissioners. More ...
Amanda Clark, Graphic Staff Writer
MILITARY NEWS
Army National Guard Pvt. Bryan L. Beamon has graduated from Basic Combat Training at Fort Sill, Lawton, Okla. More ...


Bayden Collins and Connor Armstrong enjoyed the beautiful day and interacting with the golfers. The tournament was held in honor of Bayden and Connor, both regular patients at Duke Children's Hospital.

Ruritans' Duke Children's Hospital Golf Tournament huge success
Early Saturday morning, October 1st, the smell of sausage cooking greeted 92 golfers and a host of volunteers as they gathered for the West Mount Ruritans 2nd Annual Duke K.I.D.S. golf tournament. On this crisp fall morning with bright sunshine, Birchwood Country Club was bursting with activity as golfers united to raise monies for Duke Children's Hospital and Health Center. More ...

Marching Band Invitational
The Northern Nash Marching Knights competed on October 8, 2011 at the West Johnston High School Marching Band Invitational. The Marching Knights placed second Overall in the 5A class with second place finishes in Music, Visual Performance, General Effect, Colorguard, Percussion and Drum Majors during the Preliminary Competition. More ...

Patel is student of the week
Pritesh Patel, a senior at Southern Nash High School, was named Kiwanis Student of the Week for Oct. 10-14. He is ranked first in his class by GPA, is president of SNHS Key Club, president of the Beta Club, and vice president of the Student Body. More ...


4-H Tiger Cubs learned about cooking and food at the Nash County Ag Center on October 4. Janice Latour, 4-H Extension Agent for Family and Consumer Sciences, taught the youth about how to follow ingredients and safety in the kitchen.

4-H Tiger Cubs learn about food
On Monday October 10, the Nash County 4-H Tiger Cubs met at the Nashville Ag Center to learn about cooking.
Janet Latour, 4-H Extension Agent, walked youth through the steps of making a dessert called "Peach A Dew." Tiger Cubs learned how to measure ingredients properly, how to follow a recipe step by step, and also about safety in the kitchen.
More ...

Family Finance Night held at Nashville Boys and Girls Club
The Boys & Girls Clubs of Nash/ Edgecombe Counties presented its Family Finance Night on September 28, 2011 for Club members, parents and the community at the Nashville Area Unit.
Through partnerships with Boys & Girls Clubs of America, Foundation for Financial Planning, and the volunteer from Modern Woodmen Fraternal Financial, Mr. James Mills, this event provided the families with savvy financial information to better equip them with the knowledge to make better fiscal decisions. More ...

BEULAH COMMUNITY NEWS
As I begin the news this week, please keep Linda and Billy Short and their family in your prayers for the loss of their newborn grandson. I understand his name was Skylar. Please keep this family in your prayers and may God comfort and bless the family who loved him. More ...
WILMA ENROUGHTY
PEACHTREE COMMUNITY NEWS
On a beautiful autumn Sunday morning, Pastor Whitehouse brought a sermon titled, "Does Jesus Live Where You Live?" It was based on Galatians 5:19-26 and was about the Fruit of the Spirit. When God has free reign in a person's heart then he will have peace, patience, kindness, goodness, faithfulness, gentleness and self control. God's presence enables a person to have these traits. More ...
BARBARA HARDISON
MOUNT ZION FWB CHURCH NEWS
Brother Bob Watkins welcomed everyone to Sunday school. There were 94 in attendance in Sunday school. "Welcome everyone." We were delighted to have Rowena Fair, a former member with us today. She grew up in the church and was Rowena Matthews before she married and moved to Florida. She comes back about every year to see everyone. "Welcome Rowena." Sarah Tyner read the Bible verse today. More ...
ROSALENE BASS
RED OAK NEWS
The Women in Action met on Tuesday, Oct. 11 at the home of Mindy Dennis. Hazel Hill presented to program and many plans were made for upcoming projects.
The Adult IA Sunday School Class of Red Oak Baptist Church will have a BBQ sandwich sale on Saturday, Oct. 22 from 11:00 AM until. More ...
SUZY PEARCE
Word for the week
Covenants are agreements. Sometimes they are one way streets. When you buy property, you agree to applicable covenants. This may mean you cannot build a store, drill a well, put up a fence, or sell water from a stream on the property. More ...
DENNIS PRUTOW
Occupy Krispy Kreme, or something like that
It occurred to me the other day that I was going about things the wrong way.
In the past, when something wasn't going right, I tended to think: 1. I have made a mistake or done something wrong 2. Someone else did something better than me 3. What a minute, what was the question? More ...
Mike Brantley
Loving our downtown!
In another week or two, the paving of Washington Street will be complete and Nashville's Downtown Project will be marked as finished.
It's been a year of some inconveniences and there will be some more over the next week or two but how great will downtown look once it's all complete? More ...
Amanda Clark
Entitlement mentality has driven our society into dependency
Recently, I read two opinions that were tied together; "College cuts take state two steps backwards" and David Brooks' "As we mourn Jobs' passing, where are tomorrows innovators?" These two opinions are connected, maybe not in the way the writers intended but never the less connected. More ...
Letters to the Editor:
Backward Glances
NORTHERN NASH CINDERMEN 1976 – This photo originally published in The Graphic on May 4, 1976. These members of the Northern Nash Senior High track team were favorites to take top places in running events at the Division I meet in Greenville. More ...
A PICTORIAL LOOK INTO THE PAST
Nash County Animal Friends' Notebook
FREE pets = DEAD pets!!
A lot of free dogs end up in the wrong hands and become bait dogs for dog fighting trainers, even the little dogs – and there have been incidents of dogs being found mauled to death that were rehomed to a "family home." More ...
Carol Vierela, Nash County Animal Friends

RULES OF ENGAGEMENT. (L to R) Rocky Mount's Paul Lilley and Southern Nash's Dylan Proctor joust for possession during Monday evening's key Big East Conference boys soccer matchup, which was held on the RMHS campus.

SECOND CHANCE
ROCKY MOUNT -- Southern Nash will go down to the final day of the regular season in its quest to earn the second spot -- and a more favorable postseason position -- in the Big East Conference boys soccer standings.
The Firebirds, coached by John Matthews, will carry a 6-3 league mark into today's finale at home against the Nash Central Bulldogs.
More ...
GEOFF NEVILLE, Graphic Sportswriter

ON THE LINE. Nash Central's Phillip Jones lines up during his team's home football victory last Friday night against Northern Nash.

Bulldogs get past Northern
ROCKY MOUNT -- Nash Central controls its own destiny in the Big East Conference football standings with just two games to go in the regular season.
Central took another huge step in league play last Friday with a 35-21 home victory against backyard rival Northern Nash at The Dawg Pound. More ...
CHARLES ALSTON, Graphic Correspondent

ON THE TRAIL. Nashville's Carresian Whitaker (with ball) picks up yardage for the Junior Varsity Hornets durnig last Saturday's Eastern North Carolina Football League contest against the Sharpsburg Gators at Elm City Middle School.

Showdown With Sharpsburg
ELM CITY -- Perfection -- and the Eastern North Carolina Football League Championship -- will be at stake this Saturday when Nashville travels to Rocky Mount for a title showdown.
Neither club has lost in front of the regular season finale, which will be staged at 11 a.m. at The Dawg Pound on the campus of Nash Central High School. More ...
Staff Reports
NC stars take the Big East
WILSON -- Nash Central's sister act of Randi and Kaley Price soared to a championship last Thursday in doubles at the annual Big East Conference Girls Tennis Tournament on the campus of Barton College.
The top-seeded Prices faced Central teammates Dana Kelly and Caley Bass in the finals and were victorious by a score of 6-1, 6-1. More ...
Staff Reports

THREE IS THE LUCKY NUMBER. Demonte Williams (3) picks up yardage for the Varsity Hornets against Sharpsburg.

More Varsity Heroics
ELM CITY -- The present is exceptional, but the future looks even better for the Nashville Hornets' varsity football squad.
Nashville has compiled a solid 4-2 record this season heading into this Saturday's finale on the road at Rocky Mount. More ...
Staff Reports
NCWC is in Top 25
ROCKY MOUNT -- The men's basketball team of North Carolina Wesleyan College has earned a preseason top-25 national ranking by DIII News, the monthly newsletter of Division III men's basketball.
The Battling Bishops came in at #25 and were listed as the top team in the USA South Athletic Conference.
More ...
Staff Reports
More key football contests this Friday
NASH COUNTY -- There is just one guarantee coming out of the Nash Central-Wilson Hunt Big East Conference clash in Wilson this Friday night.
One of those teams will have first place in the league to itself with a week of regular season play left to go. More ...
CHARLES ALSTON, Graphic Correspondent
County Line finishes
ELM CITY -- My how time flies!
It seems like only one week ago County Line Raceway were filing in for the first race of the 2011 season.
But the final regular race of the year was held last Saturday night. More ...
Staff Reports
NC Wesleyan rolls past Greensboro College
GREENSBORO -- The Blue & Gold football team of North Carolina Wesleyan College returned to the win column last Saturday with a 31-19 league victory over Greensboro College on the road.
With the win, the Bishops are now 2-4 overall and 2-1 in USA South Conference play.
The Pride (0-6, 0-3 USAS) jumped out to a 7-0 lead early in the first quarter on a Scott Warren 2-yard run. More ...
Staff Reports

MATT ON THE MARK. Nash County's Matt Foster attempts a pass for the JV Firebirds during their home gridiron contest last Saturday against Eastern North Carolina Football League opponent Rocky Mount.

Three's Company
STANHOPE -- Nash County's Firebirds closed out the home portion of their 2011 Eastern North Carolina Football League schedule last Saturday with contests against Rocky Mount at Firebird Stadium on the campus of Southern Nash High School.
Here is a look at each of the three games: More ...
Staff Reports
Buffaloe to represent USA
WARRENTON -- Christian Buffaloe, the 11-year old son/student of Kyokushin Karate Instructor Kenny Buffaloe, former Nash County resident, has been selected to represent the U.S.A. at the upcoming "World Kyokushin Karate Youth Championships" in Tokyo, Japan on November 3.
More ...
Staff Reports
E. J. BARNES, SR.
SPRING HOPE – E. J. Barnes, Sr., 82, passed away Tuesday, October 11, 2011. He was born February 16, 1929 in Wilson County, son of the late Ernie and Nancy Boykin Barnes. He was preceded in death by his wife Minnie Marie Moss Barnes.
More ...

BEATRICE LEIGH VIVERETTE
NASHVILLE - Beatrice Leigh Viverette, 87, passed away Friday, October 14, 2011. She was born October 29, 1923 in Nash County to the late Percy Thaxton Rowland and Maude Leigh Winstead. Beatrice is preceded in death by her husband Lawrence Viverette and two brothers.
More ...

BETTY JEAN HARRIS
ROCKY MOUNT - Betty Jean Harris, 60, of Rocky Mount, passed away on Sunday, October 9, 2011, at Hunter Hill Nursing & Rehabilitation Center in Rocky Mount. More ...

BILLIE EZZELL HOLDER
Billie Ezzell Holder, 80, passed away on Tuesday, October 11, 2011. She was born December 27, 1930 in Edgecombe County, daughter of the late Lewis Patrick and Mamie Mears Ezzell. More ...

VANN RUFFIN "BOOT" COLLIE
Vann Ruffin "Boot" Collie, age 68 passed away Sunday, October 16, 2011. He was born June 01, 1943 in Franklin County, the son of the late Robert Joseph Collie and Hazel Strickland Collie. He was also preceded in death by his brothers, James Russell "Cullen" Collie, Charles Orlando Collie, and Jimmy Earl Collie; sister, Joyce Ann Cowan; sister-in-law, Betty Lou Adams; nephews, Chris Eugene Collie and Jacob Lynn Collie. More ...

TEKYIA MOZELL
KNOXVILLE, TN – Tekyia Mozell, 33, of Knoxville, Tennessee, and formerly of Rocky Mount, passed away on Sunday, October 9, 2011, at Parkwest Hospital in Knoxville, TN. More ...

DOUGLAS MacARTHUR "MR. DOUG" BLACKWELL
ROCKY MOUNT – Douglas MacArthur Blackwell, age 69, passed away Friday, October 14, 2011. He was born May 7, 1942 in Rutherford County, son of the late August and Velvie Blackwell. In addition to his parents, he was preceded in death by his step-mother, Tempie Blackwell; sisters, Dorothy Cissell and Marilyn Bradshaw; brothers, Edmund and Mercus Blackwell; half-sisters Blanche Boyles and Laverne Hensley; and half-brother, Marcus Blackwell. More ...

J. D. WILLIAMS
J. D. Williams passed away on October 12, 2011. He was born January 3, 1930 to the late C. T. Williams, Sr. and Lucille Taylor Williams. More ...

LEWIS DWIGHT SHEARIN
Lewis Dwight Shearin, 65, passed away Wednesday, October 12, 2011. He was born July 21, 1946 in Nash County. He was preceded in death by his father, Lewis Palmer Shearin and mother, Doreatha Joyner Shearin; and his nephew, William Hugh Shearin, Jr. (Will). More ...