Subscribe/Access
Advertisements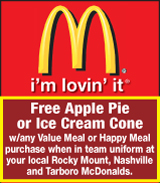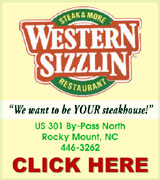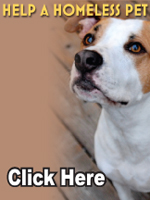 Sections
Member Options
Back

STREET

Filing begins for municipal elections
The filing season for those wishing to run for municipal seats opened on July 1 and will remain open until Friday, July 15. All candidacy filing forms and fees, including those that are mailed, must be received by the Nash County Board of Elections by noon on the deadline date. This year, municipal elections will be held at various times, so candidates and citizens need to pay close attention to dates and deadlines. More ...
Amelia Harper, Graphic Correspondent
Teen killed in US Hwy 64 accident
A Rocky Mount teenager was killed and two others injured when the vehicle they were in was hit head on by a man driving the wrong way on U.S. 64.
According to Sgt. W.B. Finch, of the NC Highway Patrol, a call was received around 1:45 a.m. Tuesday morning about a Honda passenger car traveling west in the eastbound lane of Highway 64. More ...
Amanda Clark, Graphic Staff Writer
JULY 4TH CELEBRATION
CASTALIA JULY 4TH – Pictured above, Bernice Britt rides in the annual Castalia July 4th Celebration Parade as the Patriotic Citizen of the Year. More ...


Members of Nashville's American Legion Post 110 ride through Castalia in a patriotic float, with one member singing patriotic songs to the crowd during Castalia's Fourth of July Parade on Monday.

Fireworks held early to avoid storm
Storm clouds dampened some of the usual Castalia Fourth of July festivities this year, but for the most part, the event was a success. The fireworks display, the highlight of the Castalia Festivities, had to be held early than planned in order to avoid the major thunderstorm that hit the area at dusk. More ...
Amelia Harper, Graphic Correspondent
Police search for robbery suspect
The Nashville Walmart on Eastern Avenue was robbed last Wednesday, June 29 about 9 p.m. when an armed gunman demanded money from the cashier in the garden center portion of the store. He then calmly made his escape on foot. More ...
Amelia Harper, Graphic Correspondent
Annual Youth Day set for July 16
Organizers of the Sixth Annual Youth Day are set to provide a full slate of athletic activities to area youth Saturday, July 16th from 9 a.m. - 2 p.m. at Glover Park in Nashville.
Lena Sessoms, one of the event's organizers, said this year's Youth Day will be the same as in year's past, with different athletic activities, food and guest speakers. More ...
Staff Reports
Nash Health Care considers teaching status
The Board of Directors of Nash General Hospital is considering an arrangement that would allow the hospital to act as a teaching hospital for Brody School of Medicine or for the proposed Campbell School of Medicine in the future. The arrangement, if approved, would allow third and fourth year medical students to work on the campus and would also establish an intern and residency program. More ...
Amelia Harper, Graphic Correspondent
News from Nash-Rocky Mount Schools
Rocky Mount High School senior, Michaela Rae Thorne, was recently awarded the prestigious National Scholars Presidential Scholarship from Auburn University. This is Auburn University's highest academic award. Thorne will receive tuition and fees for four years, a $1,500 technology allowance and the Auburn Academic Guarantee. More ...

ENGAGED
Stewart A. and Carolyn V. Philips of Battleboro announce the engagement of their daughter, Nichole Arrington Philips, also of Battleboro to Travis Daniel Denny of Spring Hope. He is the son of Richard Denny of Raleigh and Rhonda Denny Jones of Bailey. The wedding is planned for September 10, 2011 at Battleboro United Methodist Church. More ...

Batten, Collie wed
Vicky Ottimo Batten of Wilson and Richard Lee Collie of Nashville were married at 3:00 p.m., June 12, 2011 at the Wilson Elks Lodge in Wilson. The Reverend Dennis Sherrod performed the ceremony.
The bride is the daughter of Vince and Ruby Ottimo of Wilson. More ...

Rocky Mount Academy honor rolls
Rocky Mount Academy recently announced its Third Trimester Honor Roll
Grade 6, Headmaster's List: Neha Baliga, Gracie Cox, Julia High, Jane Ives, Lillie Medlin, Suzanna Mosley, Lindy Pittman; High Honors: CJ Bunn, Zeke Chesis, Emily Cheston, Andersen Cobb, Connor Daughtridge, Rachel Scott Dunn, Reid Johnston, Tyson Jones, More ...

SUMMER PROGRAMS
Area youth are cooling off with Nash Community College's Summer Youth Program. New this summer, the College's Continuing Education department offered youth programs included cake decorating, knitting, public safety and health, sewing, crocheting and shag. The final class, Shag for Teens for ages 12-18, will be held July 14, 21, 28 and August 4 from 6-7:30pm. The cost is $36.25 per participant. Call 252-451-8234 for more information. More ...

Barton names honor students
Barton College named 48 students to the President's List and 219 students to the Dean's List for spring semester 2011. President's List students compiled a perfect 4.0 grade point average; Dean's List students achieved a grade point average of 3.3 or better on a four-point scale. Following is a list of students from the Nash County area: More ...

Tyson receives scholarship
Meaghan Lane Tyson of Nashville, a graduate of Nash Central High School, is the recipient of the John J. Harper Scholarship at Barton College. The renewable scholarship will cover $3,000 of tuition for the freshman year. More ...

Stephen Ministry Caregiving comes to Nashville United Methodist Church
Contributed – Two members of Nashville United Methodist church were among 218 pastors and congregation leaders at a Stephen Series Leader's Training Course (LTC) held from June 12-18 in Orlando, Florida. Ellen Ward and Lynne Hobbs attended the one-week training event hosted by the St. Louis-based Stephen Ministries organization.
More ...

MOUNT ZION FWB CHURCH NEWS
I am having to write this article on Friday, therefore I don't have Sunday's events or the pastor's message to share with you. My message today will be from my own heart. Consider some words now. Monday is July 4th. Think of several words that this holiday reminds you of. More ...
ROSALENE BASS
PEACHTREE COMMUNITY NEWS
Peachtree folks gathered to worship on Sunday morning. In observance of the Fourth of July holiday the children led in giving the pledge of allegiance to the American flag. A moment of silence was dedicated to remember Eric Vick, Robert Lee Edwards and all of those men and women who gave the supreme sacrifice while serving in the military. More ...
BARBARA HARDISON
EPHESUS NEWS
On Sunday morning the Youth and their leaders shared their recent experiences from Mfuge. They realize they need to stay connected and need to be accountable to each other, and asked us as a church family to help them stay focused. More ...
DEBBIE PHILLIPS
Word for the week
July 4 is a time to wave the flag. We gladly say, "I pledge allegiance to the flag of the United States of America and to the republic for which it stands, one nation under God, indivisible, with liberty and justice for all." We pledge. We give our solemn promise. We pledge allegiance. We promise loyalty, faithfulness, and devotion. More ...
Dr. Dennis Prutow
BEULAH COMMUNITY NEWS
This week, because of the 4th of July holiday, we are writing this week's news on the 1st of July, before the holiday. By the time you read this the holiday will have already passed so I say to you all, I hope you had a safe and happy 4th of July. Sometimes we complain about our independence not being as great as we wish it would be, but we have the greatest freedom and independence of any country. More ...
WILMA ENROUGHTY
RIBBON CUTTING
Divine Faith Baptist Church, located on Cokey Road in Rocky Mount, under the leadership of Pastor James Williams Jr. celebrated with a ribbon cutting dedication of their new educational/fellowship building on Saturday, June 5 at 11 a.m. The building consists of three classrooms, a boardroom, a large fellowship/meeting area, a warming/serving area and a storage room. More ...

Dumb crook news and strange happenings
Since the Soapbox has covered some heavy topics the last couple of weeks, it seems our readers need something a bit lighter. What could be better than a little accumulated Dumb Crook News and other Stranger Than Fiction Items? More ...
Mike Brantley
Oak Level Community's triumph is proof you should never give up!
"Don't ever give up" – one of the oldest cliches known to man, sure has proven true for one little local group. Oak Level Community Against Forced Annexation (OLCAFA) has fought long and hard, keeping the fuel to the fire fighting forced annexation both on the local and state level. More ...
Jo Anne Cooper
Reader offers opinions of Rocky Mount's choices due to new annexation law
The North Carolina General Assembly's passage of two laws, Session Law 2011-173 (Senate Bill 27) and Session Law 2011-177 (House Bill 56), dealing with the Oak Level community annexation poses a number of challenges for the Rocky Mount City Council. What do they now do with the Oak Level annexation? Do they invalidate the annexation, do they challenge the new laws in court or do they proceed with the annexation within the bounds of the new laws? More ...
Letters to the Editor:
Let's not forget we need jobs!
After all has been said and done we still have the people nearest the I-95 and route 97 land complaining about potentials. There is concern about water and contamination and land values with no attention being paid to people who are out of work and trying to find something to provide income. We have people driving 50 miles to other counties to work. More ...
Letters to the Editor:
Backward Glances
NEW FIRE TRUCK – This photo orginally published in The Graphic on August 29, 1963. Three members of the Castalia Volunteer Fire Department inspect a new fire truck. Pictured are Roger Bartholomew, H.E. Drake and Wesley Manning. (Graphic photo by Smith.) More ...
A PICTORIAL LOOK INTO THE PAST
Nash County Animal Friends' Notebook
Recently, I was talking to a lady with a purebred dog she planned to breed. She changed her mind, when she realized that would make her a "backyard" breeder. That is a person who allows their "quality" dogs to have babies, when they aren't good enough to be show dogs. I look around me at my pack and I see a whole lot of beauty. More ...
Carol Vierela, Nash County Animal Friends

TOUGH TO TOP. Nash Rec's Lindsey Sharpe enjoyed an outstanding performance last Thursday evening during her team's tri-match against Benvenue and Birchwood in Nash-Halifax Swim League action.

BACK HOME AGAIN
NASHVILLE -- For the Nash Rec Swim Team, it was good to be back home again -- and for the first time during the 2011 Nash-Halifax Swim League season.
Coming off a rare loss the week before, Nash Rec was a motivated group for its home opener, and the result was a convincing decision over N-HSL rivals Birchwood and Benvenue. More ...
GEOFF NEVILLE, Graphic Sportswriter
Macklin Inks With Athletics
TROY, N.Y. -- Neil Avent has had his eye on Xavier Macklin since he set foot on the baseball field for North Carolina A&T University.
After all, the Oakland A's scout and former UNC-Greensboro assistant baseball coach is based in the Gate City -- and he knows talent when he sees it. More ...
CHARLES ALSTON, Graphic Correspondent
Central schedule finalized
ROCKY MOUNT -- Nash Central High School's 2011 boys soccer schedule will kick off Aug. 22 with a road match against Goldsboro.
The Bulldogs, coached by Timothy Mudd, will have their first home event Aug. 24 versus Warren County. More ...
Staff Reports
Westridge stops BCC
NASHVILLE -- Westridge picked up its first victory of the season by defeating host Birchwood by a 482-193 margin in Nash-Halifax Swim League action on June 23 at the BCC Pool.
Results from the showdown were as follows: More ...
GEOFF NEVILLE, Graphic Sportswriter
Mudcats' game is suspended
ZEBULON -- Neither the Jacksonville Suns nor the Carolina Mudcats could declare their independence in the series opener at Five County Stadium on July 4th, as the game spilled over into July 5th and was played to a 10-inning suspended draw before a crowd of over 7,000. More ...
Staff Reports
Post 58 claims forfeits
ROCKY MOUNT -- Coleman-Pitt Post 58's baseball team pulled off an interesting feat earlier this week. It won two games without even hitting the field.
It was supposed to face New Bern Post 24 in the first round of the American Legion Area I East Playoffs in a best-of-three series. More ...
CHARLES ALSTON, Graphic Correspondent / Submitted photos by David Hahula
MORE SWIM HIGHLIGHTS
SWIMMING EXCELLENCE. Heroics were plentiful last Thursday when Nash Rec hosted Benevenue and Birchwood for a Nash-Halifax Swim League event in Nashville. Among the competitors were Benvenue's Leah Anderson. More ...

NOT FAR FROM THE FINISH
Birchwood's Ridge Miller prepares to wrap up this race for his team during last Thursday's road swimming matchup against Benvenue CC and host Nash Rec. More ...

ALL ABOUT INTENSITY
A Nash Rec swimmer offers a superb freestyle performance as part of his IM race during last Thursday's home swim contest against Benvenue CC and Nash Rec. More ...

Summer Reading at Cooley Library
Summer is here and Harold D. Cooley will again participate in the State Library's Summer Reading Program the month of July. This year's theme is One World, Many Stories.
The fun started on Friday, July 1 with Wendy Ferguson-Whitehead sharing stories from Australia while children ages 8-12 make a boomerang from 5-6pm. More ...
Alana Fisher, Harold D. Cooley Library Director
Annual Phil Ford Golf Classic/Gala to honor Danny Talbott
This year, the annual Phil Ford Classic Golf event will be kicked off by a grand opening gala honoring local sports legend Danny Talbott. The gala event will be hosted by Phil Ford and will feature cocktails, dinner, celebrity guests, and live entertainment by the Sleeping Booty Band. Proceeds from the event will benefit the Boys and Girls Clubs of Nash and Edgecombe Counties. More ...

GEORGE HOWARD "PETE" BRILEY, SR.
George Howard "Pete" Briley, Sr., age 84, passed away on Monday, July 4, 2011. Born October 19, 1926, he was the youngest son of the late Henry B. Briley and Flora B. Wallace Briley. He was also preceded in death by his brother, Robert Briley. More ...

ELLA WESTRY
ROCKY MOUNT – Ella Westry, 91, of Rocky Mount, died on Tuesday, June 28, 2011. More ...

MARC E. JOHNSON
ROCKY MOUNT – Marc E. Johnson, 40, of Rocky Mount, died on Thursday, June 30, 2011 at Nash General Hospital in Rocky Mount. More ...

ANNIE HANKERSON
Battleboro – Annie Hankerson, 92, of Rocky Mount, died on Tuesday, June 28, 2011, at Nash General Hospital.
More ...

MARQUIZ TE'VONN THOMAS
BATTLEBORO – Marquiz Te'vonn Thomas, 17, of Battleboro, died on Saturday, June 25, 2011, at Halifax Regional Medical Center in Roanoke Rapids.
More ...

JAMES WALTER KEHOE
James Walter Kehoe, 26, passed away, Monday, June 27, 2011. He was born November 28, 1984 in Wake County. He is the son of James and Donna Kehoe of Nashville. More ...

MINNIE LEE PROCTOR DRAKE
Minnie Lee Proctor Drake, 94, passed away Wednesday, June 29, 2011. She was born August 12, 1916 in Wilson County. She was the daughter of the late Frank and Viola King Proctor. In addition to her parents she was preceded in death by her husband, Clarence B. Drake; and her daughter, Evelyn Tyson. More ...

GLORIA JEAN BITTING
RALEIGH – Gloria Jean Bitting, 59, of Raleigh, died on Monday, June 27, 2011, at Wake Medical Center in Raleigh.
More ...

SHEILA GRINNAGE
Rocky Mount – Sheila Grinnage, 61, of Rocky Mount, died on Thursday, June 30, 2011, at Nash General Hospital in Rocky Mount.
More ...

JOHN HARVEY BURNETTE
SPRING HOPE - J. Harvey Burnette, 83, of Webbs Mill Rd., died Sunday, July 3, 2011. He was born in Nash County on November 13, 1927 to the late David and Nannie Vick Burnette. More ...