Subscribe/Access
Advertisements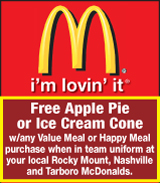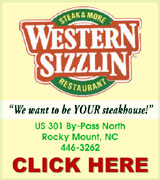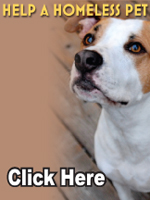 Sections
Member Options
Back
RBC Bank sells to PNC
Hundreds of local RBC employees are a little less certain of the future today as news breaks of the impending sale of RBC (Royal Bank of Canada) to a Pennsylvania banking firm known as PNC. Both firms announced Monday that PNC has purchased RBC retail banking operations in the US for approximately $3.62 billion. The figure includes $3.45 billion for the USA arm of the RBC banking operations and $165 million for related credit card assets. More ...
Amelia Harper, Graphic Correspondent - 1 opinion posted

VICTORY – Members of OLCAFA (Oak Level Community Against Forced Annexation) cheer victory as the annexation reform bill gains approval in the NC Senate.

NO ANNEXATION
Much like the small acorn which can grow into a mighty oak, the efforts of members of the small community of Oak Level have resulted in new legislation for the state of NC which will change the way that municipalities can pursue involuntary annexations in the future. HB845, better known as the Annexation Reform Act of 2011, gained approval in the NC Senate last week with a final vote of 37-11. It had been approved earlier in the NC House with a resounding 107-9 vote. More ...
Amelia Harper, Graphic Correspondent - 1 opinion posted
NRMS presents new principals
The Nash-Rocky Mount Schools board approved numerous changes to principals and assistant principals for 2011-12 at their meeting last week.
New for next year are the following principals and assistant principals at the following elementary schools:
•Bailey: Amy Thornton, principal More ...
Michele A. Cruz, Graphic Correspondent
My Sister's House faces cuts
Last year in North Carolina, the number of domestic violence murders increased slightly over 2009. The state attorney general's office announced last month that 107 North Carolinians lost their lives in domestic violence murders in 2010, 70 of which were female and 37 of which were male. In 2009, 99 were reported, and in 2008, 137. More ...
Michele A. Cruz, Graphic Correspondent
County begins rehab project in downtown
Nash County officials have officially started work on renovation of its properties on Washington Street in Nashville. The group of buildings is being remodeled to accommodate new facilities for the Nash County Home Health Agency, which is currently located at Station Square in Rocky Mount. The new renovations will cost the county roughly $191,550. More ...
Amelia Harper, Graphic Correspondent
Local man faces challenges of paralysis
When Tom Spears, an emergency generator mechanic who lives in Red Oak, sought relief for his severe neck pain, he had no idea of the tragic journey that lay ahead.
Tom did what many people did—he went to a chiropractor. However, after a couple of visits, his chiropractor recommended that he get an MRI to determine the source of the pain. On February 14, Tom had the MRI, but when a doctor read the results, Tom was immediately sent to a surgeon. More ...
Amelia Harper, Graphic Correspondent
Southern Nash student wins car with perfect attendance
There's an old adage that says, "Showing up is half the battle." For one Southern Nash High School senior, having a 98-percent or better attendance record during the 2010-2011 school year paid off huge when Tyrell Mason was handed the keys to a brand new 2011 Chevrolet Cruze through the Chevy Drive for Perfection initiative. More ...


U.S. Congressman G.K. Butterfield signs the $1.4 million dollar low interest loan check provided to Carolina Family Health Centers, Inc. by USDA Rural Development which helped pay for the new facility on Hwy. 58.

Harvest Family Health Center opens new facility
Carolina Family Health Care Centers, Inc. held a dedication ceremony recently for its newest facility, Harvest Family Health Center, located at 8282 NC Highway 58, near Sandy Cross.
The agency's mission is to provide quality health care regardless of financial, medical or cultural status including the local migrant farm families. More ...
Jo Anne Cooper, Graphic Publisher
ENGAGED
David and Susan Shelton of Spring Hope announce the engagement of their daughter, Dana Hope Shelton of Mebane to David Joel Massey of Mebane. He is the son of Kimberly and Jimmy Hinshaw and Greg and Caroline Massey, all of Mebane. The wedding will take place on August 6, 2011 in Mebane.
More ...

Local student named to President's List at Elon University
Wesley Ivan Rose, son of Thomas and Karen Rose of Rocky Mount has been named to the President's List for the 2011 spring semester at Elon University.
The President's List is composed of students who had no grade below an A-minus in a minimum of 12 semester hours. More ...

SERVICE AWARDS
The Valentine Law Firm in Nashville recently recognized two long-time employees for their loyal service to the company. More ...

Nash Health Care Golf Classic exceeds goal
The Nash Health Care Foundation's second annual Golf Classic exceeded its fundraising goal of $110,000 to secure $122,620 to benefit a new Pediatric Emergency Care Center at Nash Health Care. The event was held at Benvenue Country Club, and Roger G. Taylor & Associates served as the event's Presenting Sponsor for the second consecutive year. More ...

Allsbrook named to Gardner-Webb Dean's List
Gardner-Webb University recently announced that Alison Carol Allsbrook of Nashville made the Dean's List for the Spring 2011 semester. The Dean's List honors those outstanding students who maintain a grade point average (GPA) of 3.7 or above. This recognition is the semester's highest academic honor. More ...

RESOLUTION PRESENTED
On June 8, 2011, the Joint Veterans Committee of Nash and Edgecombe Counties held its monthly meeting at the Moore-Ezzell-Long VFW Post 2057, Inc. in Rocky Mount. Approximately 15 members were in attendance and President Larry Hill presided over the meeting. More ...

TROPHY WINNER
Brittany Wind of the Lucky Spurs 4-H Club won the "Wilber T. Vick Perpetual Memorial Trophy" at the Tri-County Horse Club Show on June 4 at W.J. Stables in Nashville. This trophy honors Mr. Vick and his family for their long-time support of 4-H. More ...

Barton College announces 2011 graduates
Two hundred and thirty-five Barton College seniors received diplomas on Sunday, May 22, during the school's 109th annual commencement exercises.
Participating in the ceremony were students who completed their baccalaureate degree requirements in December 2010 and May 2011, as well as candidates who expect to fulfill requirements over the summer. More ...

Nash County Blood Drives
Wednesday, June 22 from 9:30 a.m. until 3 p.m. at the Nash County Senior Center, 102 N. Alston Street, Nashville
Wednesday, June 22 from 9 a.m. until 1 p.m. at Boddie Noell Rocky Mount, 1021 Noell Lane, Rocky Mount
Saturday, June 25 from 11 a.m. until 5 p.m. at Zaxby's, 1410 Jeffreys Road, Rocky Mount More ...

MOUNT ZION FWB CHURCH NEWS
I was not able to attend church today, but I was told we had a good attendance. Our choir sang "His Name is Wonderful" for the call to worship. Pastor Rogerson welcomed everyone and prayed the prayer of invocation. Hymns of worship were "This is My Father's World" and "Faith of Our Fathers". Mrs. Margaret Anderson prayed the morning prayer. More ...
ROSALENE BASS
EPHESUS NEWS
Rev. Dougald McLaurin's message Sunday was from Joshua 1:1-9 and 24:14, "God's Commands: From One Generation to the Next", quoting from verse 9, "Have I not commanded you? Be strong and courageous. Do not be terrified; do not be discouraged, for the Lord your God will be with you wherever you go." More ...
DEBBIE PHILLIPS
PEACHTREE COMMUNITY NEWS
Fathers were honored at Peachtree Church on Sunday morning. Each father present received a devotional book given by the children under the direction of the Catherine Gupton. The special music was by Jerry Hobgood, David Griffin and Lawrence Edwards who sang, "How Great Thou Art". More ...
BARBARA HARDISON
BEULAH COMMUNITY NEWS
I hope all the fathers had a good Father's Day and got to visit their children over the week-end. Children I hope you will always try to honor your fathers and mothers. Also, honor your heavenly father always. Sunday morning, Sunday school began at 9:45 followed by church services at 11:00. More ...
WILMA ENROUGHTY
Word for the week
A piece of furniture from the house of worship, the ark of the covenant, had to be moved. A brand new cart was hewn for the task. Uzza was one of the drivers. The cart faltered. Uzza put out his hand to steady the cargo. "The anger of the Lord burned against Uzza, so He struck him down because he put out his hand to the ark; and he died there before God" (1 Chronicles 13:10). More ...
Dr. Dennis Prutow
RED OAK NEWS
The Women in Action met at the home of Jeanette and Hazel Hill on Tuesday, June 14. They enjoyed supper together followed by their study.
The Lucy McIntyre Group met at the home of Molly Vick on Tuesday, June 14.
The Mildred Griffin Group also met on Tuesday, June 14. More ...
SUZY PEARCE
Lige Daughtridge named Entrepreneur of the Year
B. Mayo Boddie, Sr., Chairman of the NorthEastern Entrepreneur Roundtable (NEER) announced on Tuesday, May 24 that Elijah L. Daughtridge, III, CEO of Daughtridge Sales Company located in Rocky Mount was the recipient of the coveted 2011 NEER Entrepreneur of the Year Award.
More ...
Contributed
The hubbub around the one percent solution
Some of you are not going to like this column.
You may hate me [more] after reading it.
It could seem painful, hurtful or even callous.
I assure you that is not the intent.
However, things that make you think can seem real ugly, especially at first. More ...
Mike Brantley - 1 opinion posted
We need more folks like First Sgt. Ted Williams
The recent death of Investigator Warren Lewis is still at the forefront of our minds. At some point everyday a conversation leads to the tragedy in which he lost his life in the line of duty attempting to arrest a suspected murderer.
And many of those conversations lead to the reflection of how young the boys are that were arrested in connection with Lewis' death. The youngest being only 14 years-old. More ...
Jo Anne Cooper
Backward Glances
GREEN STAMPS – Mrs. Irene Messer was presented with 5,000 S&H Green Stamps given away during the anniversary sale at Miller's Grocery in 1963. Earl Miller is pictured making the presentation. This photo was originally published August 22, 1963 in The Nashville Graphic. More ...
A PICTORIAL LOOK INTO THE PAST
Police officers are people too
Recently, some citizens expressed their concern about their yard sale signs being taken up. Apparently some of them felt they were being "targeted" as they saw other yard sale signs still up. I want to assure you that no particular citizen was or ever will be targeted. Not only the police department but several other town departments pull up yard sale and other signs that are on the right-of-way. More ...
Bill Creech, Nashville Chief of Police
Nash County Animal Friends' Notebook
I want to be a Superhero when I grow up…Well, who doesn't? After all, we all dream big dreams about doing something important that give our lives meaning. But sometimes we are afraid to step outside our safe zone.
More ...


A SPLASH MAKER. A Westridge swimmer takes care of the freestyle portion of his IM event during last Thursday evening's home swim matchup against the Nash Rec Swim Team in Rocky Mount.

A RIVALRY RENEWED
ROCKY MOUNT -- In a fitting beginning to the 2011 season, long-time foes Nash Rec and Westridge met in the pool last Thursday in Nash-Halifax Swim League action.
The clubs conducted some spirited matches last summer, and the opener would prove to be no different as Nash Rec was able to squeeze out a 328-291 decision at the Westridge Pool. More ...
GEOFF NEVILLE, Graphic Sportswriter

SWIM LESSONS. Members of the North Carolina State University Swim Team were on hand last Friday evening to offer tips to young members of the Birchwood Country Club squad.

Birchwood Starts Campaign
ROANOKE RAPIDS -- Birchwood opened its Nash-Halifax Swim League season with a journey to Roanoke Rapids last Thursday -- and received some tips from North Carolina State University's swimmers one day later.
During the initial meet, Roanoke Valley was the overall winner with 515 points, compared to 254 for Birchwood. More ...
Staff Reports
Bulldogs are 11th in Wachovia
CHAPEL HILL -- Nash Central High School has earned an 11th-place finish in Class 3-A for the 2010-11 calendar year in the North Carolina High School Athletic Association's State Wachovia Cup Standings.
The Wachovia Cup Award recognizes the high schools that achieve the best overall interscholastic athletic performances within each of the state's four competivie classifications. More ...
Staff Reports
CHEERING HIM ON
Motivated by his many fans, a Westridge swimmer makes a turn and heads for home during his team's home match last Thursday evening against Nash Rec. More ...

MORE SWIM HIGHLIGHTS
Among the participants at last Thursday's swim meet between host Westridge and Nash Rec was Nash Rec's Chloe Jones. More ...

HOOPS TOURNEY CHAMPIONS
HOOPS HEROICS IN FAYETTEVILLE. Members of the Raptors 16-Under AAU Basketball Team from Nash County pose in front of the Airborne and Special Operations Museum in Fayetteville during a recent trip to Cumberland County to participate in the LCMS Skills Tournament. More ...

County Line revs up action
ELM CITY -- After a rainout last week, the stands and pits were filled to capacity, as fans, drivers & crews filed into County Line Raceway last Saturday.
In accordance with the new qualifying format, the Carquest Auto Parts Super Stock 4, Nashville Feed Pure Stock 4 & Prime Electrical Solutions Thunder & Lightening divisions were already set by the times they took last week. More ...
Staff Reports

DIVING BACK IN. Post 58's Jeremy Sloop avoids a pickoff attempt during last weekend's home baseball matchup against Edenton at The Dawg Pound on the Nash Central High School campus.

Post 58 On A Roll
ROCKY MOUNT -- Rocky Mount Post 58's Americal Legion baseball team saw its 10-game winning streak come to a halt Monday evening with an 8-3 loss to Cary Post 67 at Nash Central High's Dawg Pound.
Cary went through five Rocky Mount pitchers to record the win. Post 58 fell to 12-4 overall on the season, but remains 6-0 in division play. More ...
CHARLES ALSTON, Graphic Correspondent / Submitted photos by David Hahula
Mudcats finish first half
JACKSON, TENN. -- The Carolina Mudcats swept a diamond doubleheader from the Jackson Generals last Saturday night en route to winning their first series since July, 2010 -- and avoided the worst half in Southern League history. More ...
Staff Reports
MAGGIE THORNE
ROCKY MOUNT - Maggie Thorne, 94, died June 15, 2010. Funeral services to be announced. Arrangements by Stokes Mortuary, Inc.
More ...

WILLIAM POPE
ROCKY MOUNT – William Pope, 64, of Rocky Mount, died on Saturday, June 18, 2011 at Nash General Hospital. More ...

WILLIE CHERELLE DICKENS
ROCKY MOUNT – Willie Cherelle Dickens, 44, of Rocky Mount died on Wednesday, June 15, 2011 at Nash General Hospital. Funeral arrangements are incomplete and will be announced by the Rocky Mount location of H.D. Pope Funeral Home.
More ...

JAMES EARL LEWIS
ROCKY MOUNT –James Earl Lewis, 63, of Rocky Mount, died on Thursday, June 16, 2011 at Nash General Hospital. More ...

WILLIAM POPE
ROCKY MOUNT – William Pope, 64, of Rocky Mount, died on Saturday, June 18, 2011 at Nash General Hospital. More ...

CHARLIE EPPS, JR
TRENTON, NJ – Charlie Epps, Jr., 51, of Trenton, NJ, and formerly of Rocky Mount, died on June 17, 2011 at Mercer Hospital in Trenton, NJ. More ...

WILLIAM "RALPH" JONES
William "Ralph" Jones, 79, passed away Thursday, June 16, 2011. He was born April 22, 1932 in Nash County. Ralph was the son of the late Johnnie and Maggie Stallings Jones. He was preceded in death by two sons, Larry and Allen Jones, grandson, Travis and several brothers and sisters. More ...

JACKIE F. GRIMES
Jackie F. Grimes, 47, passed away, Thursday, June 16, 2011. She was born May 23, 1964 in Nash County. Jackie was preceded in death by her father, Joseph Temple. More ...

BONNIE JEAN HARPER HAWKINS
Bonnie Jean Harper Hawkins, 55, passed away, Wednesday, June 15, 2011. She was born May 9, 1956 in Nash County. She was the daughter of the late, Rufus and Lillie Mae Harper. She was preceded in death by her husband Curtis Hawkins. More ...

ELMER RICKS DANIEL
SPRING HOPE - Elmer Ricks Daniel passed away Sunday, June 19, 2011. Born July 24, 1911 in Nash County, he was the son of the late Justus Gilbert Daniel and Cornelius Ricks Daniel. He was also preceded in death by his wife of 72 years in 2007, Eva Sledge Ricks Daniel; a daughter, Martha Sledge Daniel; and son Elmer Ricks Daniel Jr. More ...

JOHN AMBROSE LEASE
John Ambrose Lease, 84, passed away on Sunday, June 19, 2011. Born in Hallam, PA in York County on October 26, 1926, he was a son of the late Aaron B. Lease and Grace Kaufman Lease. He was also preceded in death by his wife, Mary J. Lease. More ...

REVEREND LARRY BRUCE AVERY
Reverend Larry Bruce Avery, 61, passed away Friday, June 17, 2011. He was born in Erwin on November 19, 1949 to the late Clarence and Evelyn Thompson Avery. In addition to his parents he was preceded in death by his brother, Kenneth Avery. More ...

MARGARET BROWN JOHNSON
Margaret Brown Johnson, 77, passed away Friday, June 17, 2011. She was born on May 15, 1934 in Halifax County to the late Charles and Mary Brown. In addition to her parents, she was preceded in death by her husband of 40 years, William Johnson; daughter and son-in-law, Kay and Frank Ellis; one grandson; sisters, Mildred Hayes and Ruthie Kennedy. More ...

RETHA BRYANT BRIDGERS
Retha Bryant Bridgers, 91, passed away Friday, June 17, 2011. She was born in Halifax County, NC on September 1, 1919 to the late Corbett Clarence and Blanche Lassiter Bryant. More ...

JOHN K. EVANS
NASHVILLE - Funeral services for John K. Evans, 66, who died on Sunday, June 12, 2011 were held on Saturday, June 18, at 2 p.m. at Union Hill Baptist Church. Burial followed in the Oakland Cemetery with Bishop Carl Brown officiating. More ...

TIMOTHY "BOO BOO" ALSTON
ROCKY MOUNT - Funeral services for Timothy "Boo Boo" Alston, 52, who died Friday, June 17, 2011, will be today (Wednesday, June 22) at Pine Chapel Baptist Church. Burial will follow in the Pine Chapel Baptist Church cemetery with Rev. Robert Hedgepeth officiating. More ...