Subscribe/Access
Advertisements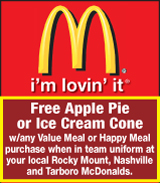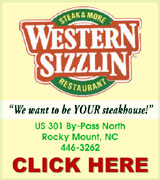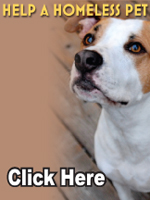 Sections
Member Options
Back

Lynch

Local couple arrested for drug violations
Two Nashville residents were arrested during a traffic stop recently and charged with drug violations.
The traffic stop was conducted at NC 43 and Turkey Foot Road on Tuesday, June 1.
During the stop, deputies with the Nash County Sheriff's Office received consent to search the vehicle of 38-year-old Edward Christopher Lynch and 39-year-old Felicia Ann Alston, both of Nashville. More ...

Bone to speak at world conference
A Sandy Cross native will head to Vienna, Austria in July to present her research at the International AIDS Conference.
Jenna Bone, 23, conducted her research at Duke University. She will attend the University of North Carolina at Chapel Hill in the fall for their PhD program. More ...
Amanda Clark, Graphic Staff Writer

CHEESECAKE MA'AM? – Cliff Joyner serves Library Director Alana Fisher (left) and Paula Strickland (right) during the annual Friends of Harold D. Cooley Library Ladies Luncheon held Saturday at the home of Brenda and Hubert Vester of Nashville.

Library fundraiser is a success
Hot and muggy temperatures didn't stop about 100 area ladies and over a dozen local celebrities from helping out the Harold D. Cooley Library Saturday!
Hubert and Brenda Vester of Nashville graciously opened their home up Saturday for the annual Friends of the Harold D. Cooley Library Ladies Luncheon. More ...
Jo Anne Cooper, Graphic Publisher
Red Oak changes mind, rejoins COG
The Town of Red Oak reversed a recent decision to drop its membership in the Upper Coastal Plains Council of Government after several upper level executives of the group appeared at Monday's town meeting to plead the case for inclusion. Red Oak Commissioner Barbara Tyre invited Executive Director Greg Godard, Planning and Development Program Director Dennis Patton, and Chairman of the Board Mary Wells to attend the meeting. More ...
Amelia Harper, Graphic Correspondent

Deputy Charles Baker

Nash County deputy saves dog from house fire injury
A Nash County Sheriff's Deputy is credited with saving the life of a local couple's pet during a house fire recently.
Deputy Charles Baker responded to a fire on Strickland Road in Bailey around 7:30 p.m. on May 24. Baker said at the time of the call, he happened to be on the other side of Strickland Road so he responded to the call. Upon his arrival, local fire and rescue departments were on the scene putting out the fire. More ...
Amanda Clark, Graphic Staff Writer

Nashville Elementary student LaMont Arrington plays during a rehearsal at the Dunn Center on May 21. Nashville and Benvenue Elementary's strings programs performed on May 23 at the Dunn Center for parents.

Strings program at Nashville Elementary continues to grow
When Nashville Elementary School first began its strings program two years ago, Frances Nowell didn't know what to expect. But so far, the new program has exceeded both Nowell and the school's expectations.
Nowell, who teaches strings at both Nashville and Benvenue Elementary Schools, said she feels the program has been very successful. She is hopeful the third year will be even more successful.
More ...
Amanda Clark, Graphic Staff Writer
LOCAL CELEBRITIES
A group of gentlemen from the Nashville area helped support the library's event Saturday, serving as celebrity waiters. Pictured (left to right, front row) Charles Taylor, Nashville Mayor Donald Street, Dr. Joseph Liverman, Lee McCollum, and Danny Tyson. (Second row, left to right) Judge Pell Cooper, NC Attorney General Roy A. Cooper, III, Lewis Smith, Scott Parker, Tim Valentine, Cliff Joyner, Dr. Paul Bondy, Roy A. Cooper, and Benjamin Brinson.
More ...

Nash Commissioners approve 2010-2011 budget
Nash County Commissioners approved the 2010-2011 fiscal year budget, approving an additional $913,000 in cuts to what was originally presented to commissioners last month.
The approval was during the board's regular meeting on Monday. More ...
Amanda Clark, Graphic Staff Writer
School Board to approve articulation agreement, AIG plan
The Nash-Rocky Mount Board of Education looked at renewing its articulation agreement between Nash Community College (NCC) and Nash-Rocky Mount Schools for the 2010-2011 year during its regular work session last Monday night.
The agreement continues the cooperative program of college credit courses for qualified high school students. All dual enrollment students must be at least 16 years old and possess the ability to do college level work.
More ...
Amanda Clark, Graphic Staff Writer
Resolution for Middlesex Elementary approved
The Nash-Rocky Mount Schools (NRMS) Board of Education met in a special called meeting Monday night to approve a resolution needed for the Middlesex Elementary School construction project. The resolution was approved unanimously, with three board members absent from the meeting. More ...
Michele A. Cruz, Graphic Correspondent
Cox family foundation scholarship recently established at NCC
The Gerald P. Cox and Meilia S. Cox Family Foundation Scholarship was recently established at Nash Community College by Gerald and Meilia Cox of Rocky Mount. Gerald Cox is the President and Chief Executive Officer of Autumn Corporation based in Rocky Mount which was founded in 1979. Autumn Corporation provides quality physical, occupational, and speech rehabilitation care throughout its nursing centers in North Carolina and Virginia. More ...

Debu-ette Club celebrates 44th graduating class
The Rocky Mount Debu-ette Club held its annual Presentation Ball on Saturday, June 5 at the Dunn Center. Fifty-three freshman and twenty-eight seniors were presented in a ceremony prior to the Ball.
The Rocky Mount Debu-ette Club is a service organization for girls in ninth through twelfth grade. The purpose of the Club is to give its members an opportunity to render community service and to help them become leaders in civic and social affairs. More ...

Nashville to hold WATCHDOG meetings in neighborhoods
NASHVILLE - The Nashville Police Department has scheduled its WATCHDOG community safety program meetings for 2010. The police department will hold "town hall" type meetings in which residents can come and learn more about what is going on in their neighborhood, learn safety tips, voice their concerns and ask questions.
More ...

Nash County Blood Drives JUNE 2010
Wednesday, June 9 2010 from 1 until 5 p.m. at Draka Elevator Products, 2151 North Church Street, Rocky Mount
Friday, June 11 2010 from 12 until 5 p.m. at Old Navy, 1587 Benvenue Road, Rocky Mount
Tuesday, June 15 2010 from 3 until 7 p.m. at First Baptist Church, 200 South Church Street, Rocky Mount More ...

Beulah Community News
The monthly fish fry at the Beulah Annex was really a large turn-out. We appreciate the fellowship with you, and your continued support. On Sunday morning at Beulah Church of Christ, Sunday school began at 9:45, followed by church at 11:00. We had quite a few visitors. Some of those were family members of Amy and Daniel West. More ...
WILMA ENROUGHTY
Mt. Zion FWB Church News
I didn't get to Sunday school for class, but just in time for the singing "Happy Birthday" for those celebrating birthdays in June. Those with anniversaries were also recognized. 96 were in attendance for Sunday school. The pretty colorful flowers were given in memory of Shirley Cooper Matthews by her sisters, Jean Green and Bonnie Manning. Thank you. Kathy Rains received many pretty baby things at the shower today in the Fellowship Center. More ...
ROSALENE BASS
Ephesus Community News
The past two Sundays were all about our youth! May 30 was Youth Sunday and they handled the service like true Christians. Sanctuary windows were decorated by the youth, displaying their many interests from music to baseball. More ...
DEBBIE PHILLIPS
Daughters of the American Revolution
The MICAJAH PETTAWAY CHAPTER of the North Carolina Society Daughters of the American Revolution met Thursday, May 21, 2010 for a luncheon meeting at Doubletree Inn. Toni Wade, Regent, introduced DAR District VIII Director, Olivia Tyndall. Dee Long introduced Iris Kirkland Klientop, a prospective DAR member. More ...
DEE LONG
Peachtree Community News
Pastor Whitehouse's sermon title on Sunday morning was "We Don't Have to Wonder about the Answer', based on scripture from II Corinthians 3: 7-11. A certainty is that God provides all that we need, in Christ, through our faith in Him. The choir sang a medley, "Change My heart, Oh God" and "Oh for a Heart to praise My God".
More ...
BARBARA HARDISON
RBC collects food for Faith Christian
RBC Centura recently helped facilitate the food ministry of Faith Christian Ministries of Nashville. Each of the bank's branches have been collecting non-perishable foods in its own locations. They have delivered the food pantry at Faith Christian's "Unique Thriftique" in Nashville. The ministry says it appreciates the bank's interest and willingness to support the community and area people with food needs. More ...

Red Oak Community News
The Women in Action of Red Oak Baptist Church met at the home of Jean Mellor on Tuesday, May 25.
Dorothy, Audrey, and Suzy Pearce and Madgie Macklin enjoyed visiting relatives on Saturday, May 29. They visited with Mary Ray Edgerton and Tency Penny of Bunn and Louise Champion and Maggie Barham of Zebulon.
More ...
SUZY PEARCE
Bailey High School Class of 1960 holds reunion
The 1960 Bailey High School graduation class held its 50-year class reunion at the home of Dr. and Mrs. John Larsen on Saturday, May 1, 2010. Eighteen of the original 36 graduates attended the function, seven had other commitments and 11 are deceased. More ...
Contributed by J. Larsen
Hard times calls for buying some goats!
Sorry if your Opinion page is a little damp this week. I just came in from working on a goat pen in 85 degree heat with a dewpoint of approximately 150, and I am sweaty.
Actually, I don't have a goat pen. I have a chicken pen where goats are currently being stored. But we'll get to that in a minute. More ...
Mike Brantley
Congratulations to the Class of 2010
It's graduation time and as is customary, I thought I'd provide some words of wisdom to our graduates in this space this week.
I'm no expert on life so each year that I sit down to write this, I wonder what I can possibly say to hundreds of graduating seniors that means something. But this year, I thought back to my high school senior year and then thought about the next four years of college (four and a half if you want to be technical about it) and what I wished someone would told me back then. Here's what I came up with. More ...
Amanda Clark
Supporting local events is a great investment
I can't believe we're well on our way into the beginning of summertime and before you know it we'll be celebrating the Fourth of July!
Before we get too far away from memories of Nashville's Blooming Festival, I have to take up a little space here to compliment Nashville's Fire Chief Tim Pope and all the agencies and folks who helped out with the command center that was set up at this year's event. More ...
Jo Anne Cooper
Backward Glances
This photo was originally published in The Graphic August 17, 1967. Judy Smith (right) and Susan Grizzard obviously found a productive way to cool off on a hot summer day!
More ...
A PICTORIAL LOOK INTO THE PAST
A&T Footsteps
ROCKY MOUNT -- From the moment she first stepped onto the field, Tiffany Macklin was destined to be a standout for the Nash Central High School fast-pitch softball program.
Pictured (Above): Nash Central High School star outfielder Tiffany Macklin signs a letter-of-intent to attend North Carolina A&T University. Joining Macklin in the photo are (top, l to r) NCHS Athletic Director/Softball Coach Gary Smith and NCHS Principal Leroy Hartsfield; (front, l to r) Georgia Macklin (grandmother) and Francesca Macklin (mother). The ceremony took place last Thursday on the NCHS campus. More ...
GEOFF NEVILLE, Graphic Sportswriter
Big East athletes honored
NASH COUNTY -- Four Nash County standouts made the grade this past season as members of the Big East Conference First-Team Girls Soccer All-Conference squad.
Eight more county stars were selected for the Second Team, and four more were tabbed for the Honorable Mention Squad.
More ...
GEOFF NEVILLE, Graphic Sportswriter
Haley's Next Move: Bishops
ROCKY MOUNT -- Good catchers are difficult to find, and that's exactly what Nash Central High School head softball coach Gary Smith was thinking when he auditioned Haley Kitchen for the backstop position before her freshman campaign.
Pictured (Above): Nash Central High School standout Haley Kitchen inks a letter-of-intent to continue her softball career at North Carolina Wesleyan College. Also pictured are (back, l to r) NCHS Athletic Director/Softball Coach Gary Smith and NCHS Principal Leroy Hartsfield; (front right) Valerie Kitchen (mother).
More ...
GEOFF NEVILLE, Graphic Sportswriter
Baseball winners crowned
RALEIGH -- Four champions were determined last weekend at the North Carolina High School Athletic Association State Baseball Finals Series.
Results from the best-of-three series were as follows, by classification: More ...
Staff Reports
NN winners released
RED OAK -- Senior Joe Young was the big winner at Northern Nash High School's Spring Athletic Awards Ceremony, which was held May 17 inside the NNHS Gymnasium.
Young was selected as the school's Male Athlete of the Year as well as the Male Triple Crown Winner for the spring. More ...
CHARLES ALSTON, Graphic Correspondent
Mudcats stopped by Lookouts
CHATTANOOGA, TENN. -- A four-run second inning propelled the Chattanooga Lookouts past the Carolina Mudcats 10-7 at AT&T Field on Sunday afternoon in a Class AA Southern League baseball showdown.
Carolina (25-32) established a 2-0 lead in the top of the first, but the Lookouts batted around in the second against starting pitcher Alexander Smit (L, 1-5) for a 4-2 lead. More ...
Staff Reports
Central 13-Us unbeaten
ROCKY MOUNT -- After a sweep of both Southern Nash and Rocky Mount last week, the Nash Central 13U Babe Ruth Prep baseball team remains undefeated with a 4-0 record and will be on the road Thursday facing Southwest Edgecombe. 
The Thursday game will begin what will be a grueling five-game schedule in as many days for the Bulldogs. More ...
Staff Reports
Post 58 wins a pair of outings
DURHAM -- Last season, Coleman-Pitt Post 58's American Legion baseball team used the longball to get many of its wins. It looks like home runs will be a staple of Post 58's diet for the 2010 season, too,
It used six of them Sunday to rally for an 11-7 win over Clayton Post 71 in a contest that was played at Durham Riverside High School. More ...
CHARLES ALSTON, Graphic Correspondent
RMSH claims Wachovia crown
CHAPEL HILL -- For the second time in three years, Rocky Mount has won the Wachovia Conference Cup for overall athletic achievement for the last academic school year.
This time, it came while playing in the first-year of the Big East 3-A Conference. More ...
CHARLES ALSTON, Graphic Correspondent
NASH COUNTY REC REPORT
NASH COUNTY -- Here are updated results from the Nash County Parks and Recreation Department's youth softball and baseball schedules: More ...
Staff Reports
FANTASTIC IN THE FIELD
Senior Tiffany Macklin was regarded as a strong defensive outfielder during her exceptional softball career at Nash Central.
More ...

TREMENDOUS CATCH
Nash Central High School senior catcher Haley Kitchen makes an amazing grab of a foul ball as Lady Bulldogs' pitcher Ashley Bone looks on during a regular season softball matchup.
More ...

THE 5,000,000TH FAN
The Carolina Mudcats celebrated the five-millionth fan passing through Five County Stadium's gates for the team during the May 28 home game against the West Tennessee Diamond Jaxx. Johnny Boggs of Raleigh (center) earned the distinction of being the Mudcats' five-millionth fan. Boggs and 20 of his friends won a VIP Night, including full use of a luxury double suite at a future Five County Stadium game with complimentary food and drinks.
More ...

What's Happening at Cooley Library
Little changes continue to happen at the library in efforts to bring more services to the community. New hours will start in July to give people better access opportunities; Monday and Thursday hours will be 9:00am-7:00pm, Tuesday, Wednesday and Friday will be 9:00am-6:00pm and Saturday hours will be 9:00am-3:00pm.
More ...
Alana Fisher, Library Director
LANNIE WILKINS SHEARIN
ROCKY MOUNT - Lannie Wilkins Shearin, age 92, of Rocky Mount passed away on Friday, June 4, 2010. She was born November 14, 1917 in Edgecombe County to the late Charlie and Emma Wilkins. More ...

ALVIN "FROSTY" RICHARDSON
HOLLISTER - Funeral services for Alvin "Frosty" Richardson, 60, who died Saturday, May 29, 2010, were Friday, June 4 at 1 p.m. at St. Gideon Baptist Church. Burial followed in the church cemetery with Rev. John Lee officiating. More ...

MARY B. AVENT
NASHVILLE - Funeral services for Mary B. Avent, 86, who died Saturday, June 5, 2010, will be Friday, June 11 at 2 p.m. at Pleasant Grove Baptist Church. Burial will follow in the church cemetery. More ...

MAGGIE UNDIINE MCKELLAR
ROCKY MOUNT - A funeral service for Maggie Undine McKellar, who died Wednesday, May 26, 2010, was Saturday, June 5 at 12 p.m. at Social Union Baptist Church in Nashville. Burial followed the service at Battle's Cemetery in Castalia with Rev. Charlie Battle officiating.
More ...

MADISON AUGUSTUS (GUS) TAYLOR
Madison Augustus (Gus) Taylor, son of James Madison Taylor and Ruhama Henderson Taylor was born May 2, 1938 in Andalusia, Alabama. After a lengthy courageous battle with cancer, he passed away at home on June 3, 2010. More ...

JAMES LESTER MITCHELL
James Lester Mitchell. 89, passed away June 6, 2010. He was born May 23, 1921 in Johnson County, son of the late Ruben Ellie Mitchell and Bertha Capps Mitchell. He was also preceded in death by sisters, Esther Reages and Ruby Newsome; and brother, Rudolph Mitchell. More ...