Subscribe/Access
Advertisements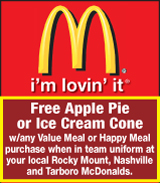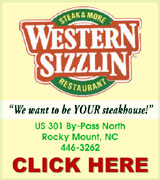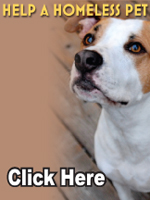 Sections
Member Options
Back
County residents get new homes
Nora Woodard has been waiting patiently for a new home.
The Spring Hope resident applied to be a part of Nash County's CDBG Scattered Site Housing Grant program over 10 years ago.
Her patience paid off.
By the end of the month, Woodard will move into her new home. More ...
Amanda Clark, Graphic Staff Writer
Missing man found deceased near home
A Spring Hope man reported missing was found dead in the water near his home.
The Nash County Sheriff's Office reported 77-year-old James Joyner missing Monday afternoon. Joyner was reported last seen on South NC 581 in Spring Hope on March 14 around midnight.
More ...
Amanda Clark, Graphic Staff Writer
Castalia woman pens book
Linda Turner has always enjoyed writing poetry but it wasn't until recently that she began saving the poems she wrote. In January, Turner released some of her writings with her first book of poetry, God Gives Second Chances (A Red Rose for the Future).
Turner, of Castalia, said when she first started writing many years ago, she didn't think anyone was interested in her writings. But after some encouragement from her adopted mother, Catherine Danzy, Turner said she started to write more. More ...
Amanda Clark, Graphic Staff Writer
School board approves budgets, computer lease
The Nash-Rocky Mount Schools (NRMS) board approved two of next year's budgets and a computer lease agreement for the system at their meeting Monday night. The board also reviewed instructional strategies and accreditation standard.
The board approved the local current expense budget for 2010-11 of $25,973,299, down $304,560 from the 2009-10.
More ...
Michele A. Cruz, Graphic Correspondent
Citizens say it's time to clean up neighborhood
Two Nashville women came before Nashville's Town Council with concerns about a neighboring property.
Ann Beam and Gloria Smith each spoke at the board's regular meeting on March 2.
Beam, who lives on South Fort Street, said she moved to Nashville nine years ago and chose the town because of its quaintness, cleanliness and because it seemed many property owners cared about the appearance of their properties. More ...
Amanda Clark, Graphic Staff Writer
Couple celebrates 67 years
They played husband and wife as young kids in elementary school and on March 3, Owen and Irene Richardson celebrated 67 years of the real thing.
Owen, 85, and Irene, 84, were raised in Nash County. The couple met in school and throughout life, their paths would cross. They were married on March 3, 1943 in Nashville. More ...
Amanda Clark, Graphic Staff Writer
COMMUNITY BRIEFS
RABIES CLINIC
The Nash County Animal Shelter is hosting a Rabies Clinic April 1, 2010 from 8 a.m. - 4 p.m. Cost is $5 per animal (cats and dogs only.)
The shelter is located at 921 First Street xtension, Nashville. More ...

Spring Hope changes water, sewer tap fees
Spring Hope Commissioners increased the town's sewer and water tapping fees at its regular meeting on March 8.
Last month, commissioners voted to increase sewer rates $1.25 per 1,000 gallons. The increase was required because the town was not making enough money in its sewer budget to make the necessary improvements to its wastewater treatment plant. During discussions about the increase, Commissioner Clyde Best asked Town Manager John Holpe to look into the town's sewer tapping fees, saying he didn't think the town charged enough.
More ...
Amanda Clark, Graphic Staff Writer
Nash Board Chair appoints committee to study budget
County Commissioner Chair Robbie Davis appointed a three-member committee to work with staff on the upcoming budget, despite one commissioner's accusation that the action was out of order.
Davis made the appointment at the end of the board's regular meeting last Monday. More ...
Amanda Clark, Graphic Staff Writer
RMA raises over $10,000 for Haiti relief
Rocky Mount Academy announced today that it raised $10,002.77, for Haiti over the course of five weeks. The local independent school began to hold fundraisers the week after a 7.0 magnitude earthquake hit the Latin American country. From a bake sale, a talent show, and a spare change collection campaign , the school brought in donations totaling $5,456.27. Then, due to an association that the school has with EF Tours, the leader in student travel, RMA generated a matching donation of $4546.50. All funds are being donated to the American Red Cross for their Haiti Relief Fund. More ...

NNHS performs at National Festival
The Northern Nash Wind Ensemble returned to NC on Sunday March 7th after spending four remarkable days in Indianapolis soaking up some of the best musical instruction ever available to high school students. By invitation, they attended Bands of America's National Concert Festival at which they were joined by only fifteen other select bands from around the country. They arrived late on Wednesday with only one day to wait before performing their hour long concert of primarily Level 6 music (collegiate level and above). More ...


Thai

Locals receive Park Scholarships
Two Nash County seniors were selected to receive the Park Scholarship from North Carolina State University.
Nancy Thai, a student at Rocky Mount High School, and Emily Capps, a student at Northern Nash High School, were each awarded the the prestigious Park Scholarship, valued at over $70,000.
More ...

Holton, Mills unite in marriage
Kelly Rudd Holton and Terry Edward Mills were married Saturday, December 12, 2009 at Corinth Baptist Church, Nashville. The officiating ministers for the 5 p.m. ceremony were Rev. Frankie Carroll and Rev. Michael Coggin.
The bride is the daughter of Robert and Sara Rudd of Nashville.
The groom's parents are Pamela Nunez of Spring Hope and Timothy Mills of North Dakota. More ...

ENGAGED
James and Theresa Batchelor of Grand Rapids, Mich. announce the engagement of their daughter, Rebecca Anne Batchelor, to Anthony E. Guglielmetti, the son of Mario and Diane Guglielmetti of Sterling Heights, Michigan.
The bride-elect is the granddaughter of Mrs. Dorothy Batchelor and the late Kerney D. Batchelor of Nashville. More ...

Rocky Mount Junior Miss is set for March 28
Months of hard work for 11 outstanding high school junior girls will come to an end Sunday, March 28, 2010, when Rocky Mount's Junior Miss for 2011 is selected.
The program begins at 2:00 p.m. at the Dunn Center for the Performing Arts on the campus of North Carolina Wesleyan College. Tickets are $15.00 and can be purchased from any contestant or at the door. Program books will be sold for $3.00.
More ...

Be a part of something great!
Nashville joins Boys & Girls Clubs across America next week to celebrate National Boys & Girls Club Week, March 22-26, by hosting several events to emphasize the importance and value of the Clubs to the Nashville community. The organization invites everyone to come visit the club and see first-hand the impact being made on today's youth. More ...

Nashville club activities
Visit the Boys & Girls Club in Nashville for a week long of fun activities. For activies at other Nash/Edgecombe Clubs, contact one of the numbers listed at the right for more information. More ...

Students shadow local businesses
Fifty students from the Nash-Rocky Mount Public Schools Agriscience and Health Sciences Academies and the Academy of Information Technology participated in the third annual Career and Technical Education Academy Program, Job Shadow Day, on February 4. Each student was paired with a host in the workplace for a morning of observation and on-the-job training.
More ...


Principal Quintin Mangano joins Benvenue Elementary School students in celebrating a successful "Hope for Haiti" campaign, raising $806.60 for relief efforts of the American Red Cross.

Students raise funds for Haiti
Each month, students at Nash-Rocky Mount Public Schools study and demonstrate a character trait. The character trait for February was "Caring". Students from M. B. Hubbard and Benvenue Elementary Schools demonstrated "Caring" by joining relief efforts for disaster-stricken Haiti.

More ...

Peachtree Community News
The congregation greeted Pastor Whitehouse on Sunday morning with a resounding rendition of "Happy Birthday". He and Marta celebrated his day by having brunch, after church, with all of his children in Raleigh. More ...
BARBARA HARDISON
Mt. Zion FWB Church News
Brother Bob welcomed everyone to Sunday school and reported 84 in attendance with 2 visitors. Alex Marlowe read the Bible verse for today. Before Sunday opening, little Miller Jones played the piano and organ. She does well. I think we may have a future organist in the making. And she loves it. That is wonderful. Bobby Farmer prayed the closing prayer. More ...
ROSALENE BASS
Red Oak Community News
The North American Mission Study was held on Wednesday, March 10 at Red Oak Baptist Church. "Missions Movie Night" featured popcorn, candy, and drinks for all ages to go along with their studies. Richard Davenport led the adult study, Marilyn Boone led the youth study, Audrey and Suzy Pearce led the children's study, and Lisa Maze led the preschool study. Special thanks to all who helped with the concessions and set up for the studies. More ...
SUZY PEARCE
Beulah Community News
We had a great revival at Beulah Church of Christ last week. Several members rededicated their lives and two people came forward to be baptized and live the life of Christ. Vickie Andrews and Allen Parker were baptized on Sunday night. May God bless you all and may you lead others to Christ. More ...
WILMA ENROUGHTY
Relay for Life News & Events
Hot dog, bake sale: LifeCare Hospitals' Relay for Life team is having a hot dog & bake sale on Friday, March 19 from 11:30am until1:30pm at 1051 Noell Lane, Rocky Mount. Please contact Pam Bloodworth (451-2305) for more information. More ...

Ephesus Community News
Spring is almost here after such a long and cold winter. Everyone was excited Sunday morning to be out and about, and in God's house to worship. More ...
DEBBIE PHILLIPS
Shaw Choir to perform in Rocky Mount
The Shaw University Choir is coming back to Rocky Mount presenting an evening of magnificent choral. Under the direction of Dr. Lonieta T. Cornwall the choir will render such numbers as "Lift Ev'ry Voice and Sing" arranged by Roland Carter, arrangements by Bach and many other famous composers. More ...

Readers provide a stash of good material
Writers are sometimes conflicted.
For example, when out and about, I get quite a bit of feedback about the Soapbox. This is of course welcomed, whether the reader agrees, disagrees, likes or hates that particular week's column (okay, except for the woman who threw rocks at me). More ...
Mike Brantley
Let's set the record straight on the county tax increase issue
I have been following the write ups about the possibility of a tax increase in Nash County with the building of a new high school. I believe the record needs to be factual and correct. There is no tax increase that will result from the capital projects authorized by the board. More ...
Letters to the Editor:
Ready for spring to get here
I'm sitting here at the newspaper office Tuesday morning with my little electric heater warming my office. The first day of spring is just days away and I don't think I've ever been more ready for it!
According to the weather reports, by the time you're reading your Graphic this week, warmer weather should be on its way. Quite frankly, I'm ready to feel that North Carolina humidity, see some dust, and I don't even think I'll complain about those aggravating gnats this year! I'm about as sick of cold, wet weather as I've ever been! More ...
Jo Anne Cooper
All you need is love, right?
Last week, I had the honor of sitting down with a Castalia couple to talk with them about their many years of marriage.
Irene and Owen Richardson celebrated 67 years of marriage on March 3. Sixty-seven years!
If you are married, you probably understand why this story made the front page of this week's Graphic. Sixty-seven years is a long time! More ...
Amanda Clark
Backward Glances
This photo was submitted by one of our readers. A group of folks are walking in Tarrytown Mall, as part of the Mall Walkers Club. We're not sure what year this was taken, but pictured to the far right is Dick Parker of Nashville who is celebrating his 80th birthday on Wednesday, March 17th. More ...
A PICTORIAL LOOK INTO THE PAST

POPPE MAKES THE PLAY. Franklinton's Nichole Poppe (with ball) dribbles into the offensive zone while being defended by Northern Nash's Haley Claytor during last Saturday's Shamrock Classic Championship.

No Luck Involved
FRANKLINTON -- Franklinton's Lady Rams didn't need the Luck of the Irish on their side in order to claim the championship at their annual Brassfield Commercial Shamrock Classic.
In fact, it probably would have taken some type of unexpected jinx for the Lady Rams to earn the tourney's top prize for the fourth consecutive season. More ...
GEOFF NEVILLE, Graphic Sportswriter

EARNING HIS MEDALS. Senior Tyler Powell has claimed medalist honors in both of Southern Nash's prep golf matches so far during the 2010 season. Powell is a three-year letterwinner for Scott Collie's Firebirds.

Birds On Birdie Trail
STANHOPE -- Even though a few individuals boasted some glorious moments, the Southern Nash Firebirds struggled as a team on the golf course last season -- especially in league action.
The Firebirds closed in last place in the now-defunct NEW-6 Conference, which has been replaced by the Big East Conference.
More ...
GEOFF NEVILLE, Graphic Sportswriter

FINDING A SEAM. Southern Nash's Desiree Perry (left) escapes a Bunn defender during last Wednesday's prep soccer match on the SN campus.

Too Much Whitney
STANHOPE -- Less than one week after wrapping up her dominant freshman basketball season, Whitney Bunn is at it again for the Bunn High School Ladycats.
This time, Bunn's potential victims are on the soccer field, as she has become an immediate force on the pitch for the Ladycats -- even though she is just a ninth-grader.
More ...
GEOFF NEVILLE, Graphic Sportswriter
Trojans win pair of games
NASHVILLE -- Nash Central Middle School has gotten off to a strong start to the softball season, including a victory Monday against Toisnot from Wilson.
The Lady Trojans rolled to a 15-0 victory as Kelsee Whitley was the winning pitcher. Brittani Strickland belted a home run and scored four runs for Nash Central. More ...
Staff Reports
Big East Conference players honored
NASH COUNTY -- Once Rocky Mount won the NCHSAA 3-A boys basketball state championship last Saturday, it put an end to the hoop season until next winter.
With that, the Big East Conference could finally release its All-Conference basketball teams for 2009-10.
In boys' play, Nash County landed three of its players on the first team.
More ...
CHARLES ALSTON, Graphic Correspondent
ECU earns road victory
MALIBU, CALIF. -- Junior Seth Maness fanned a career-best 11 batters in seven innings of work, while Seth Simmons recorded his fourth save as No. 10 East Carolina University topped Pepperdine 3-2 Saturday afternoon in baseball action at Eddy D. Field Stadium.
With the win, the Pirates improve to 8-6 overall and Pepperdine drops to 6-9. More ...
Staff Reports
NCWC continues baseball season
NEWPORT NEWS, VA. -- In USA South Conference baseball action, the Batting Bishops of NC Wesleyan dropped a pair of games to Christopher Newport University last weekend, falling by 12-8 and 9-4 scores, respectively.
The two-game sweep leaves the Bishops with a 7-11 overall record and 2-2 mark in conference action.
More ...
Staff Reports
EYEING THE PRIZE
Southern Nash's Jarrett Hagler likes the look of this tee shot on the par-3 No. 3 hole at The River Golf and Country Club. The Firebirds took on Bunn and Louisburg during non-league action last Wednesday afternoon and came away with first place in the team standings for the 18-hole event.
More ...

MAKING THE TURN
Southern Nash's Karen Orduna (right) tries to make a move upfield while being defended by Bunn's Missy Kanuck (left) during last Wednesday's soccer match in Stanhope.
More ...

EVELYN GAY JOHNSON
Evelyn Gay Johnson, 86, passed away Tuesday, March 16, 2010. She was born July 5, 1923 in Edgecombe County, daughter of the late Sallie Harper Gay and Jesse Gay. She was preceded in death by a brother, James Gay. More ...

ROBERT ERIC MAY, SR.
Robert Eric May, Sr., 83, passed away Sunday, March 14, 2010. He was born in Castalia on January 16, 1927, son of the late Opie and Ilene May. He was also preceded in death by his wife, Louise C. May; son, Cloy Lee May; and three brothers, L.C. May, Mickey May, and Alvin May. More ...

GLENNA RAY BASS JONES
Glenna Ray Bass Jones, 68, passed away Thursday, March 11, 2010. She was born June 15, 1941 in Nash County. She was the daughter of the late Oliver Curtis and Mattie Mavis Strickland. More ...

GEORGE ELDRIDGE MOORE, JR.
George Eldridge Moore, Jr., 58, passed away Thursday, March 11, 2010. He was born February 19, 1952 in Rocky Mount, son of George E. Moore, Sr. of Rocky Mount and the late Aileen Womble Moore. He was also preceded in death by his wife, Nancy Howell Moore.
More ...

CLAYTON LEE HARRINGTON
Clayton Lee Harrington, 72, passed away, Tuesday, March 9, 2010. He was born November 24, 1937 in Halifax County. He was the son of the Late Charlie and Ethel Terry Harrington. He was preceded in death by his wife Shelby Jean Harrington, brothers, Linwood Leo and Daniel Redden Harrington. More ...

ROBERT LEE LYNCH
WHITAKERS - Robert Lee Lynch, 46 died March 7, 2010 at Nash General Hospital. He was born April 20, 1963. More ...

VELMA GLADYS JONES
Born Velma Gladys Shearin on March 17, 1933 in Halifax County to the late John Wesley and Jennie P. Shearin. Her family moved to Nash County in 1942 and she resided there until her death on March 14, 2010. She worked at Rocky Mount Mills in the finishing Department for thirty years. After a short lived retirement she began to care for her great grandchildren on a daily basis until RA wouldn't allow her to any longer. She was married for fifty two-years to her late husband, John Washington Jones. She was preceded in death by two brothers, Emery and James Shearin. More ...