Subscribe/Access
Advertisements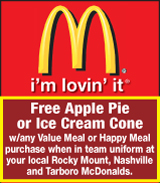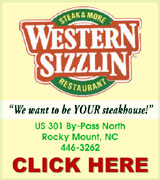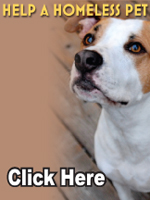 Sections
Member Options
Back
Nashville ponders urgent care center
Nashville Town Council members discussed several potential projects at an all day retreat held on Monday, February 1.
One such project was for an Urgent Care Facility for the town.
Town Manager Preston Mitchell told council members the idea has been floating around for a while. Mitchell said a while back, when the economy was in better shape, he contacted Wake Medical Center to see if they would be interested in a partnership for such a project. More ...
Amanda Clark, Graphic Staff Writer
Local man jailed for opening fire
Law enforcement officers spent several hours trying to talk a Nashville man out of his home early Monday morning after he reportedly discharged a firearm in the city limits.
Nashville Police responded to a call of shots fired at 1116 Birchwood Drive around 2 a.m. on Monday morning. When officers arrived, they saw Paris Jason Lopez, 34, inside the residence. However, Lopez refused to talk with officers. More ...

Daddy Daughter Sweetheart Dance
Fathers and daughters across Nash County got dressed up for the third annual Nash County Parks and Recreation Daddy Daughter Sweetheart Dance on Saturday night, February 6. Close to 500 attended the dance, which was held at the Nash County Agriculture Center. Pictured above, Makayla Richardson, 6, and her dad, Kenneth Richardson slow dance during the father, daughter dance. The Richardsons are from Nashville.
More ...

President nominates Parker for US Marshal post
A Lieutenant with the Nash County Sheriff's Office was one of five individuals nominated by President Barack Obama to serve as a United States Marshal for the Eastern District.
U.S. Senator Kay Hagan recommended Lt. Scott Parker to the Obama administration last July. Parker currently serves as the Narcotics Division Commander for the Nash County Sheriff's Office. More ...
Amanda Clark, Graphic Staff Writer

Sheriff Dick Jenkins (center) files for re-election with the help of Gina Brown (far right), of the Nash County Board of Elections, on Monday at the start of filing season for the upcoming primary elections.

Candidates file for election
Filing began at noon on Monday and as of Tuesday morning, eight candidates had already filed for seats in the primary election on May 4.
A handful of seats were up for grabs in the upcoming primary election.
The seat for Nash County Sheriff is one such seat up for grabs and Nash County Sheriff Dick Jenkins was one of a handful of people who filed just as filing began on Monday. More ...
Amanda Clark, Graphic Staff Writer
Nashville welcomes Church on the Rise
A Rocky Mount church has opened its first extension campus in Nashville.
Nashville's Chamber of Commerce sponsored a ribbon cutting for Church on the Rise Saturday afternoon at the new facility, which is located at 211 W. Washington Street, beside Langley's Town and Country.
Church on the Rise opened in Rocky Mount in 1996. Pastor Richard Gurganus said the church started with just eight people and now has around 1,000 members.
More ...
Amanda Clark, Graphic Staff Writer
Preliminary kick-off held for downtown plan
Nashville officials met with downtown merchants on Tuesday morning to listen to their concerns on Nashville's Downtown Redevelopment Project.
The Town of Nashville is gearing up for a transformation to its downtown area, thanks to a $1 million grant from the Department of Commerce. The grant will assist the town in revitalizing the pedestrian environment in downtown and will also aid in streetscape and facade improvements to downtown businesses. More ...
Amanda Clark, Graphic Staff Writer
Former Rocky Mount woman to celebrate 100th birthday
WILMNGTON - Mozelle Gale Spencer, a former Rocky Mount resident who will be 100 years old on Feb. 14, 2010, vividly recalls some of the early 20th Century hardships. Besides living through the 1918 flu pandemic and the Great Depression, she worked for two world War II industries and was employed by the WPA. More ...

Spring Hope votes to increase sewer rates
Spring Hope residents will see an increase in their sewer rates and could see an additional increase come budget time.
Last month, commissioners discussed a possible increase in sewer rates but decided to hold off on a vote until their meeting this past Monday night. More ...
Amanda Clark, Graphic Staff Writer
Sign-ups for NRCS organic initiative to end on March 12
The Natural Resources Conservation Service (NRCS) has set the sign-up date for the Organic Initiative to end on March 12, 2010. The 2008 Farm Bill provides specific opportunities for organic producers and those transitioning to organic farming.
North Carolina farmers who are transitioning to organic or who are currently certified organic can now apply to receive assistance under the Organic Initiative through the Environmental Quality Incentives Program (EQIP). Under the Organic Initiative, approved applicants can receive up to $20,000 per year or $80,000 over six years.
More ...

Beulah Community News
I hope everyone had a great week, and enjoyed the beautiful snow. Last week the kids enjoyed it because it stayed long enough for sliding, playing and making snow men. I even saw some children building an igloo. This week I think us "older" people enjoyed it better because it was really beautiful coming down, but it didn't stay very long this time. I hope none of you had any accidents because of the weather. More ...
WILMA ENROUGHTY
Mt. Zion FWB Church News
When I walked into the church today (Sunday morning) the first thing I saw was a bouquet of colorful flowers. They looked like spring and they made my morning. I found out they were silk, but they were a beautiful touch of spring. The next thing that took my attention was Miller Jones, playing the organ. She is in the first grade and this is her first year of taking music lessons. Miller is the daughter of Andy and Stacie Jones. She was playing that organ with confidence.
More ...
ROSALENE BASS
Castalia Baptist News
Senior Adults ruled the weekend at Castalia. Last Saturday night was their annual prom. "Dressed to Impress" was the theme and they came decked out complete with corsages. Dinner was served by the chaperones for the event. More ...
KATHY FREEMAN-ROBLES
Miller - Carter unite in marriage
Holly Lynn Miller and Christopher Lewis Carter were married Saturday, Jan. 9, 2010, at Nashville United Methodist Church, Nashville. The officiating minister for the traditional 5 p.m. ceremony was Pastor Wayne Hicks.
The bride is the daughter of Lou and Sharon Miller of Rocky Mount. She is the granddaughter of June Ward of Nashville.
The groom's parents are Gayle Spoonamore and Gary Carter of Stanford, Ky. He is the grandson of Katherine Spoonamore and Carl and Mary Carter, all of Stanford, Ky. More ...

Nash County Blood Drives
Wednesday, February 10, 2010 from 10 a.m. until 2:30 p.m. at Edgecombe Community College, 225 Tarboro Street, Rocky Mount
Monday, February 15, 2010 from 3:30 until 7:30 p.m. at St. John Missionary Baptist Church, 4987 Red Oak Road, Red Oak
Monday, February 15, 2010 from 3 until 6:30 p.m. at Nash Correctional Institution, 2869 US Highway 64 Alt., Nashville More ...

Montgomery, White wed
Hillary Amber Montgomery and Stephen Edward White were married Sunday, October 18, 2009 at Clifton Inn, in Charlottesville, Va. The officiating minister for the 5 p.m. ceremony was Rev. Claire Goodman.
The bride is the daughter of Beverly and Brian Wilson of Glen Allen, Va.
The groom's parents are Edward and Marci White of Nashville. More ...

BIRTH
Blair Carpenter and Amanda Deans of Nashville are proud to announce the birth of their son, Gavin Daniel Carpenter, born Oct. 27, 2009 at Nash General Hospital in Rocky Mount. He weighed 7 pounds, 11 ounces. More ...


Kymberly B. Lamm

MILITARY BRIEFS
Air Force Airman Kymberly B. Lamm graduated from basic military training at Lackland Air Force Base, San Antonio, Texas.
The airman completed an intensive, eight-week program that included training in military discipline and studies, Air Force core values, physical fitness, and basic warfare principles and skills. More ...

Fantastic Art Students of the Week
Nash Central Middle School art teacher Jennifer Parrigin started a program last year to recognize students for positive behavior. The program was such a success, Parrigin decided to continue it this school year. The "Fantastic Art Students of the Week" program recognizes positive things students do in class. There are several criteria students must meet to be considered "Students of the Week."
More ...

Red Oak Community News
Happy Birthday to Madgie Macklin who turned 90 on Friday, Feb. 5! She celebrated with a birthday party given by her daughter, Dorothy Pearce, and her granddaughters, Audrey and Suzy Pearce, on Saturday, Feb. 6 at her home. Approximately 50 people enjoyed the day with her. Guests came from Red Oak, Nashville, Rocky Mount, and Goldsboro and included special long time friends and family members and even one special guest who was a classmate of hers from their school days in Hollister! More ...
SUZY PEARCE
Relay for Life News
Relay for Life fundraiser events have begun and here are some of the upcoming team fundraisers:
Brunswick Stew Sale: Friday, February 19th, 2010: DeDe's Family & Friends at Northside Community Church in Rocky Mount. $7 per quart. Pre-sale with tickets by February 11th, but will continue to sell util February 18th. Lunch pick-up 11am-2pm & Supper pick-up 4pm-6pm. Please call Mary Grace (252-908-2500) or Diane Lascallette (252-813-2694) for more information. More ...

Ephesus Community News
We would like to thank Lowes Foods of Spring Hope and the local community for the generous support given during our NC Baptist Men's "Buckets of Hope for Haiti" ministry this past weekend. Jan Bryant and family handed out grocery lists for items needed to fill these buckets as shoppers gave generously. More ...
DEBBIE PHILLIPS
Massachuesetts vote sent a loud message
The UPSET in Massachusetts has changed Washington, and Scott Brown has not even cast a vote in the Senate.
Patriotic Americans played a key role in Scott Brown's stunning victory recently for the Massachusetts Senate seat. What was viewed as impossible suddenly became a reality. Why? Americans, who believe in the Constitution of the United States of America, from all over this great Country, went to work with their time and money. More ...
Letters to the Editor: - 1 opinion posted
Eliminating e-policing is a step backwards
I'd like to start this week's column with giving kudos to the Rocky Mount Police Department. Around a year ago, the department began sending out e-policing reports. Anyone could sign up for these reports and just about everyday, those that signed up would get emails about the latest crimes in the city. More ...
Amanda Clark
Backward Glances
We found this photo in The Graphic's 1972 archives. We're not sure it ever published, or who these little ones are all dressed up for the camera. We're pretty sure the photo was taken sometime in February of 1972.
More ...
A PICTORIAL LOOK INTO THE PAST

STRETCHED OUT. Northern Nash's Desmond Whitaker (left) tangles with a Rocky Mount grappler in a 112-pound match as part of last Saturday's Big East Conference Individual Wrestling Tournament in Red Oak.

BIG DAY FOR KNIGHTS
RED OAK -- For playoff seeding purposes, the regular season team dual champion is all that matters in the Big East Conference.
Bragging rights, however, are a much different story -- which is why the importance of last Saturday's Big East Individual Tournament can't be underemphasized.

More ...
GEOFF NEVILLE, Graphic Sportswriter

TIED UP. Nash Central's Brad Demuth (left) grapples with Northern Nash's Bryan Sweet in 171-pound weight class action during last Saturday's Big East Conference Individual Wrestling Tournament at the NNHS Gymnasium in Red Oak.

'Dogs Earn Top League Spots
RED OAK -- After being disappointed with his team's finish at last month's Big East Duals Tournament, Nash Central wrestling coach Lee Culpepper hoped for significant improvement during the individual portion of the league's postseason.
Culpepper's wish came true as the Bulldogs boasted four first-place finishers at the Big East Individual Tourney, which was staged last Saturday at the Northern Nash High School Gymnasium.
More ...
GEOFF NEVILLE, Graphic Sportswriter
Swimmers sparkle at regionals
GOLDSBORO: Several swimmers from Nash County put together strong performances at last weekend's Class 3-A East Regional Meet -- and many of them will be heading to the states.
The state event is scheduled for this Friday at the Triangle Aquatic Center, which is located in Cary in Wake County.
Here are last weekend's top regional standouts from Nash Central, Northern Nash and Southern Nash: More ...
Staff Reports
All In College For Birds
STANHOPE -- 'All In' was a phrase coined before the season by Southern Nash head football coach Brian Foster.
The purpose of the moniker, which is printed on the school's weight room, locker rooms and stadium, was to make sure players understood that individual commitment would, in the long run, harvest overall team success.
The philosophy worked as Southern Nash, with virtually everyone on the roster making some sort of contribution, reached the semifinals of the Class 3-AA State Playoffs. More ...
GEOFF NEVILLE, Graphic Sportswriter
NASH CENTRAL REGIONAL SWIMMERS
REGIONAL PARTICIPANTS. Pictured are Nash Central High School's swimmers from last weekend's Class 3-A East Regional Meet in Goldsboro. Participants were (back, l to r) Gavin Johnson, Olsen Bunn and Andrew Stocks; (middle, l to r) Katie Smallwood, Neill Bunn, Brandon Atkins and Rush Sherard; (front, l to r) Kaitlyn Beal, Kaila Billups, Haley McKeel and Lindsey Sharpe.
More ...

Bishops avenge an earlier defeat
ROCKY MOUNT -- Senior Alphonzo Frazier recorded his first double-double of the season last Saturday afternoon, pouring in 17 points and grabbing 14 rebounds to help his North Carolina Wesleyan Battling Bishops take down Christopher Newport by a 90-80 score in Everett Gymnasium on the NCWC campus. More ...
Staff Reports
SN shocks Hunt
WILSON -- Southern Nash High School's boys basketball team had gone winless in Big East Conference action ... until last Friday night.
Senior Kadeem Williams nailed a running hook in the lane with with 34 seconds left in the Firebirds' game at Wilson Hunt to give them a 53-52 lead. More ...
CHARLES ALSTON, Graphic Correspondent
NN to honor Moody
RED OAK -- Northern Nash High School girls basketball coach Grover Battle is planning to honor one of the very best to ever wear the old gold and green -- center Carisse Moody.
Battle and the school will honor Moody during the Rocky Mount-Northern Nash basketball game Friday evening. A few years ago, he did the same with former NNHS standout and All-ACC forward (Maryland) Marcia Richardson. More ...
CHARLES ALSTON, Graphic Correspondent

ESCAPE NEEDED. Southern Nash's Joey Privette (center) tries to get out of a hold at last Saturday's Big East Conference Wrestling Tournament at Northern Nash.

Firebirds fly high at Big East Tournament
RED OAK -- After a fourth-place finish at last month's Big East Conferece Dual Tournament, the Southern Nash Firebirds took the next step during the individual portion of the conference schedule.
Southern Nash, thanks to several strong finishes, earned the No. 3 position at the Big East Individual Tourney, which was held last Saturday at the Northern Nash Gymnasium.
More ...
GEOFF NEVILLE, Graphic Sportswriter
ANOTHER PINFALL
Northern Nash's Corey Johnson (top) wraps up a match in the 103-pound class at last Saturday's Big East Conference Wrestling Tournament in Red Oak.
More ...

TOUGH CUSTOMER
Northern Nash 189-pounder Denzell Perry gets ready to close out a victory last Saturday morning at the Big East Conference Wrestling Tournament at the NNHS Gymnasium.
More ...

THE PRESSURE IS ON
Southern Nash's Vishal Patel (right) applies pressure to Nash Central's Miles Pringle while gaining an advantage during the Big East Conference Wrestling Tournament, which was held last Saturday at the Northern Nash High School Gymnasium.
More ...

NC Wesleyan College honors friends of MLK
On Martin Luther King Jr. Day, North Carolina Wesleyan College recognized the Rev. Dr. Standley Moore and his wife, Evelyn Moore, of Elm City, with a Diversity Award for their participation in the American Civil Rights Movement. In presenting the award, Wesleyan President James A. Gray III read from a letter he received for the occasion from Martin Luther King III. More ...

Cherry Hill welcomes Tsong Feb. 14
The first concert of 2010 at Warren County's Cherry Hill will feature pianist Mayron Tsong who will present works by Rzewski, Chopin, Mozart, Scarlatti and Prokofiev. The concert is to begin at 3 p.m. Sunday, Feb. 14.
Tsong has been taken by her performances around the globe to almost every state in the continental United States, as well as Canada, Russia, Sweden, Italy, Taiwan, Hong Kong and China. More ...

NASH ARTS SCHEDULE
Kaleidoscope Art Show: February 3rd – 24th. Gallery Hours 10 a.m.- 4p.m.
The Hackensaw Boys in concert – Friday February 26th. Doors open 7:30 p.m. - show 8 p.m. $10 advance & Nash Arts Members / $15 door. More ...

SYBLE RENN WOODARD
Syble Renn Woodard, 86, passed away, Saturday, February 6, 2010. She was born January 10, 1924 in Vance County. Syble was the daughter of the late, Clarence Oliver and Fannie Powell Renn. She was preceded in death by her husband John Robert Woodard and a great-granddaughter, Staci Jo Morgan. More ...

MARY WINSTEAD PRIDGEN
Mary Winstead Pridgen, 92, passed away on Monday, February 1, 2010. She was born May 7, 1917 in Nash County, NC. She was the daughter of the late George and Ella Eason Winstead. In addition to her parents she was preceded in death by her husband of 60 years, Joe K. Pridgen and three sisters. More ...

BOBBY RAY WILLIAMS
ROCKY MOUNT - Bobby Ray Williams died Sunday, Feb. 7, 2010 at Life Care Community Hospital of Rocky Mount. More ...

MYRTLE THARRINGTON LEGGETT
Myrtle Tharrington Leggett, 88, died Monday, February 8, 2010 at Golden Living Center in Tarboro. She was born February 9, 1921 in Edgecombe County, daughter of the late William Fenner and Anne Tharrington. She was also preceded in death by her husband, Noah C. Leggett Sr.; three brothers, Fenner Martin Tharrington, Edward Earl Tharrington and Raymond Alvin Tharrington; and daughter-in-law, Linda Leggett. More ...

PAULETTE B. DAVIS
Paulette B. Davis, the wife of Bobby Nick Davis, formally of Nashville, NC, passed on Saturday, February 6, 2010 after an extended illness. More ...