Subscribe/Access
Advertisements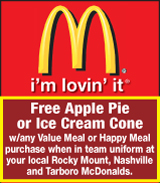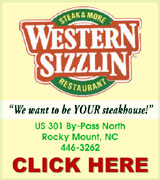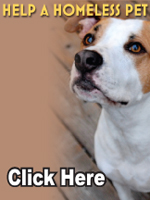 Sections
Member Options
Back
Local state trooper is recognized
A Nash County trooper was recently recognized for his efforts in saving a distressed motorist along Highway 64 in Wake County.
Trooper Sammy McKeel, of Red Oak, received the CCPS Commendation Award along with the Highway Patrol Samaritan Award for his acts on October 27, 2008. McKeel performed life-saving CPR to a distressed motorist. Lt. C.R. Lee, who later arrived on the scene and assisted McKeel, was also awarded during a special ceremony held on September 1. More ...
Amanda Clark, Graphic Staff Writer
Spring Hope okays park committee
A Spring Hope group will move forward with having a site design done for the town's park, after the Board of Commissioners voted to recognize the group as the official recreation committee of the town at their meeting earlier this month.
Kathy Nall, who serves on the Spring Hope Park Workgroup, came before the board at the September 14 regular meeting asking that the board recognize the group as a committee. More ...
Amanda Clark, Graphic Staff Writer
Stanley Moore's service honored
The life and service of Stanley W. Moore was remembered during a special flag raising ceremony last Monday at the Rocky Mount Veterans Memorial at Jack Laughery Park.
Moore was an Army Tech-4 who served honorably in the Philippine Islands during the course of his forty month career with the Army. Moore received the Philippine Liberation Ribbon with a star, the Asiatic Pacific Campaign medal, the American Campaign Medal, and the Good Conduct Medal.  More ...

Pumpkin Festival is this weekend!
The weather is cooling down, the leaves are starting to change colors and that can only mean one thing; the Spring Hope Pumpkin Festival is near.
The 38th Annual Spring Hope Pumpkin Festival is set for this Friday and Saturday, October 2 and 3 in downtown Spring Hope. The festival is one of the nation's oldest celebrations of the pumpkin. More ...

Ribbon cutting held for storage building business
Nashville's Chamber of Commerce welcomed Tim Matthews and his business, Timberline Portable Buildings at a special ribbon cutting on Monday morning.
The business, located on Church Street, sells and rents portable storage buildings. It opened about a month ago.
Matthews, who is a lifelong Nash County resident, said he decided to open a storage building business at the location on Church Street because he was looking for something affordable to do on the empty lot. Matthews owns the lot on Church Street and said he has tried to sell it in the past but with the economy, now isn't the best time to sell land.
More ...
Amanda Clark, Graphic Staff Writer
NASHVILLE POLICE BRIEFS
ARRESTS
Dennis Brake - 8/12/09 - charged with assault
Erika Renee Leonard - 8/14/09 - charged with assault with a deadly weapon and drug violations/paraphernalia possession and concealing
Charles Ray Williams - 8/15/09 - charged with failure to appear for driving while license revoked and ficticious registration and expired registration More ...

Nash County Blood Drives for October 2009
Thursday, October 1 from 8 a.m. until 5 p.m. at Hospira, Hwy 301, Rocky Mount
Saturday, October 3 from 10 a.m. until 2 p.m. at Thorne's Chapel Baptist Church, 1624 Windsor Drive, Rocky Mount
Monday, October 12 from 4 until 8 p.m. at Bethlehem Baptist Church, 305 S. Halifax Road, Rocky Mount More ...

Coggin, Pritchard wed
Christina Michelle Coggin and Adam Dwayne Pritchard were married Wednesday, Sept. 9, 2009 at Corinth Baptist Church. The officiating minister for the 9 a.m. ceremony was the bride's father, Pastor Michael Coggin.
The bride is the daughter of Michael and Anise Coggin of Nashville
The groom's parents are Dwayne Pritchard of Rocky Mount and Mary Barnes of Spring Hope. More ...

ENGAGED
Gary and Bernice Hardison of Robersonville are pleased to announce the engagement of their daughter, Stephanie Anne Hardison, to David Charles Walker of Sharpsburg. He is the son of Muriel S. Walker of Nashville and Steven L. Walker of Rocky Mount. The wedding will take place on Oct. 3, 2009 at Strickland Farms in Macclesfield.
More ...

BIRTH
Rance Manning and Rebecca Freeman of Momeyer are proud to announce the birth of their daughter, Taylor Gray Manning, born June 25, 2009 at Nash General Hospital in Rocky Mount. She weighed 7 pounds, 14 ounces and was 19 inches long.
Maternal grandparents are H.W. Freeman of Nashville and Alfred and Linda Joyner of Tarboro. Paternal grandparents are Paul and Joy Manning of Spring Hope. More ...

Celebrating 20 Years Building Ramps
Community Christian Service, also known locally as the "Ramp Guys", recently celebrated their 20 year anniversary providing ramps to those in need in the community. Pictured (L-R) front row: Lee Roy Jones, Paul Shaw, Bob Joyner and Billy Vanhook; second row - Wayne Fortenberry, John Brinkley, Chester Bissette, Jim Boehm, Carlton Phillips, Roger Phillps and Billy Thompson; third row - W.C. Joyner, R.E. Collier, Thomas Manning, Donnie Perry, and Ravin Carpernter; fourth row - B.W. Collier, Ron Strum and Marty Sherrod. More ...

Duke graduates basic training
Air Force Airman Edward C. Duke graduated from basic military training at Lackland Air Force Base, San Antonio, Texas.
The airman completed an intensive, eight-week program that included training in military discipline and studies, Air Force core values, physical fitness, and basic warfare principles and skills. More ...


Emily Addington (at right), a teacher's assistant for the three-year-old room at the Children's Center, reads to Jon Ayden Horne (at left).

NRMS celebrates opening of Children's Center at NCHS
A ribbon cutting ceremony was recently held to mark the opening of Nash-Rocky Mount Public Schools' newest child care center and early childhood learning lab. The Children's Center, located on the campus of Nash Central High School, offers first-hand learning experiences for students interested in early childhood education as well as pre-school opportunities for children in our community. More ...

Ribbon cutting
A ribbon cutting was held last Tuesday to celebrate the opening of the Children's Center at Nash Central High School. The center has been open since the start of school. More ...

Volunteers needed for home delivered meals in Samaria
The Samaria community's Home Delivered Meals program is in need of volunteers to deliver meals to three clients along Highway 97.
According to Brenda Shields, Aging Services Coordinator for the Nash County Aging Department, Samaria currently has two routes. One route has 11 clients on it and the other has three clients. The three-client route is the one where volunteers are needed. More ...

Mt. Zion FWB Church News
Sunday was Homecoming at Mt. Zion. It was a wonderful day of worship and fellowship. In Sunday school we had 102 in attendance with 12 visitors and one new member.
The pretty colorful flowers were provided by the Woman's Auxiliary.
Our choir sang "O What A Happy Day" for the call to worship. More ...
ROSALENE BASS
Brooklyn Community News
I would like to thank Town Manager, Preston Mitchell, Town Council Board, Jim Glover and Staff at Glover Park and Mayor Donald Street.
The Town of Nashville offered many summer activities for the youth. The opening of Nashville Elementary School gym all summer for open gym so the kids could play basketball. The Town of Nashville Recreation Department also offered these activities at no charge: Baseball Training Camp, Football Training Camp, Summer Jam (Basketball Skills), Basketball Training Camp, Girl's Softball Training Camp, Foul and 3-point shooting contests. More ...
LENA SESSOMS
Beulah Community News
Hello friends! Please get your calendars out. We have a lot of great events coming up in the near future. This Friday night, Oct. 2 at 5 p.m. will be our monthly fish fry at the Beulah Church of Christ Annex on Reges Rd. We look forward to seeing you again.
Second Announcement - The yearly homecoming at Beulah Church will be Oct. 11. This is a very important day! Sunday school will be at 9:45 followed by preaching at 11. Our minister for homecoming will be Reggie Webb from Edenton. Afterwards we will have dinner outside, if weather permits. If not we will meet across the road at the fellowship hall. Everyone brings a lunch which we spread together! Everyone enjoys the food, but most of all the fellowship. We look forward to seeing old members, old friends, also new members and friends. We have no strangers at Beulah, just friends we haven't met yet so please come and worship with us.
More ...
WILMA ENROUGHTY
Red Oak Community News
Jewelry, games, DVDs, household items, seasonal decorations, appliances, and much, much, more will be for sale at the Cystic Fibrosis Yard Sale sponsored by the Women in Action of Red Oak Baptist Church! Come Saturday, Oct. 3, 6:30 AM - until, rain or shine, and check out all the treasures available. All money supports the work of the Cystic Fibrosis Foundation in their search to find a cure. See you there! More ...
SUZY PEARCE
Ephesus Community News
Pastor David's message Sunday morning was about grace –the unmerited favor of God; when God gives us something we do not deserve. We should all ask ourselves, why are we here? Why are we in this very place we are right now?
Prayer concerns: Lisa Bailes, Bangladesh Mission trip, Mabel Barbee, Linda and James Beasley, Kay Bolt, Harris Britt, Amanda Capps, Jacob Carey, Lela Coppedge, Wayne Coppedge, C. W. Denton Family, Tom Druppel, EBC members and leaders, Karen Edwards, Pastor David Eidson and family, GA flood victims, family of Polly Glover, Scott Hagler, Tony Kester, Ardell Kilgore, Ruth Knowles, Minister for students, Philip and Ann Murray, Russell Myers, Outreach committee, Doodle and Margaret Pridgen, Safe schools, Mary Ann Sides and aunt, Angie Sload, Don Stansbury, Erin Taylor, Wallace Tyson, Unspoken, Gilbert and Barbara Williams, Michael and Denise Wright, and our youth. More ...
DEBBIE PHILLIPS
Peachtree Community News
On Sunday the folks at Peachtree Church had a glorious day as they celebrated the 200th anniversary of the church. The weather was drizzly as the day started, but it developed into a gorgeous afternoon of autumn sunshine. There was an overflow crowd of people who came from far and wide to share in the Homecoming festivities.
More ...
BARBARA HARDISON
What the OLCAFA is going on?
What happens in regards to foreign relations when one entity or power tries to make a land grab of property that doesn't belong to them?
There is an outcry by the United Nations in general, and then specifically by powers that support freedom and democracy, countries like the United States.
It is time for that outcry. More ...
Mike Brantley - 2 opinions posted
Defining a hero
There are many definitions of a hero.
Webster defines a hero as a man admired for his achievements and noble qualities or one that shows great courage. You may have a different definition of a hero.
When I think of a hero, the first thing that comes to mind is usually my dad or my grandmother. I don't know why but for some reason I associate them as being heroes. Maybe it's because in my eyes, I feel they've saved me many, many times. I suspect many kids think of their parents as heroes. I know the children of Sammy McKeel think of their dad as a hero. More ...
Amanda Clark
Principal should welcome parent input and concerns
My name is Ethan Arrington and I am writing The Graphic because I have a concern with the Nash Rocky School System, more specific, Nash Central Middle School. First let me explain who I am and what I do. I am the Pastor of New Destiny Church in Rocky Mount. I live in Nashville and have a small trucking business. I am married with three kids, all of whom attend NRMS. I am a community leader and activist in the Rocky Mount area. More ...
Letters to the Editor: - 1 opinion posted
Bailout the oppressed
In the past 2 or 3 months, we the people of the USA have seen our country sink into a recession. Webster's dictionary defines this as a "period of reduced economic activity".
It was made known to the public during this time period that the auto industry was suffering due to a lack of funds to operate their business, so they made a plea to our government for bail out funds so that they may function or keep their business. Lo and behold they got the money, which amounted to billions of dollars. More ...
Letters to the Editor:
Is health care really broken?
On Saturday I received an email from one of President Obama's surrogates. In the first paragraph of the email she got to the real crux of this healthcare debate. She stated, "there are an awful lot of lies to cut through."
She is correct. There are a lot of lies to cut through. In the same first paragraph she also stated, "The more people know about how broken the system is and the President's plan to fix it," which is misrepresentation of the situation of our healthcare system. More ...
Letters to the Editor:
Backward Glances
We found this photo in The Graphic's September, 1974 archives. We're pretty sure these gentlemen were cooking chickens for either a volunteer fire department or Ruritan Club, possibly in the Coopers Community.
More ...


ESCAPE ARTIST. Northern Nash High School quarterback Tavis Richardson (with ball) gets away from a Southern Vance defender during last Friday night's non-conference game at the SVHS Football Field in Henderson. (photo by Ashley Steven Ayscue)

NN CLOSE AGAIN
HENDERSON -- The Southern Vance offense didn't see much action in the second half, so it was the defense that came up with the big play that sealed last Friday night's home victory against the Northern Nash Fighting Knights.
Down by six points with the fourth-quarter clock ticking away, the Northern Nash offense was given good field position by several Southern Vance penalties. More ...
ERIC ROBINSON, Henderson Dispatch

DRAWING A CROWD. Nash Central High School senior quarterback Dominique Holloway (with ball) is surrounded by several Bunn defenders during last Friday night's prep football contest in Franklin County.

Sloppy Game Goes To Bunn
BUNN -- Both Bunn and Nash Central almost drowned in a sea of mistakes during last Friday's non-conference showdown at the BHS Football Field.
Bunn, however, managed to stay afloat long enough to secure a 19-13 decision over the Bulldogs in a game plagued by penalties and turnovers.
More ...
GEOFF NEVILLE, Times Sportswriter
Bishops will host big day
ROCKY MOUNT -- The Battling Bishop football team of North Carolina Wesleyan College invites all area youth to attend its upcoming football game this Saturday, October 3, against Ferrum College as NCWC hosts its Second Annual "Take a Kid to the Game" day at the Northern Nash Football Complex.
Kids 12-under will be admitted free and will have the opportunity to experience the excitement of a college football game firsthand.
More ...
Staff Reports
NCMS a gridiron winner
NASHVILLE -- The Nash Central Middle School Trojans football team improved to 2-0 on the season with a 38-8 victory over the Elm City Vikings last Thursday.
The Trojans got things going early and often. After stopping the Vikings, the Trojans took over with quarterback Khalil Macklin scoring from 15 yards out.
More ...
Staff Reports

IN THE CLEAR. Southern Nash's Diego Garcia (left) sends a ball out of harm's way during the Firebirds' home boys soccer contest Monday afternoon versus Wilson Hunt. (Graphic photo by Geoff Neville)

Birds Not In The Hunt
STANHOPE -- Before the season started, Southern Nash boys soccer coach Jeremy Perry surmised that his club would have difficulty competing against some of the more established squads in the updated Big East Conference.
After all, the Firebirds are young and loaded with inexperienced players -- as opposed to some of the veteran clubs that dot the conference soccer landscape. More ...
GEOFF NEVILLE, Graphic Sportswriter
Lady Bulldogs' spikers go 0-3 for week
ROCKY MOUNT -- Nash Central High School's volleyball squad had flashes of both great team and individual play, but it could not string the plays together as the team went 0-3 last week.
Last Monday saw the Bulldogs host county rival Southern Nash in a Big East Conference match, but they fell 3-1 against the Ladybirds. More ...
KENT WHEELESS, Graphic Correspondent

STAYING UP. Nashville's Austin Luttrell (left) manages to stay up despite being chased by a pair of SouthWest Edgecombe defenders during last Saturday's Rookie League game in Pinetops. (Graphic photo by Geoff Neville)

Swept By SouthWest
PINETOPS -- Somehow, the rains held off long enough last Saturday for the Nashville Hornets to get in their youth football games against host SouthWest Edgecombe.
But in retrospect, maybe that wasn't such a good thing.
The Hornets were competitive in both the junior varsity and varsity matchups, but were defeated in each game by the Cougar Cubs at the SouthWest Edgecombe High School Football Field. More ...
GEOFF NEVILLE, Graphic Sportswriter
BACK IN TOWN
Two Nash County sporting legends were in attendance last Friday night at the Nash Central-Bunn prep football game. Janette Arrington starred in basketball at Northern Nash High School, helping the Lady Knights to the 1998 Class 4-A State Championship under Coach Grover Battle. Janette later went on to star at Louisburg College and Winthrop University. She is currently a social worker in Rock Hill, S.C. J.J. Arrington, Janette's brother, also prepped at Northern Nash and is the all-time leading rusher at the University of California-Berkeley. J.J. enjoyed the thrill of a lifetime earlier this year when he played in the Super Bowl as a member of the Arizona Cardinals.
More ...

NC Wesleyan athletes are saluted
FAYETTEVILLE -- The North Carolina Wesleyan College Department of Athletics has announced that sophomore Mackenzie Tingle of volleyball and junior Antti Saari of men's tennis have earned USA South Player of the Week honors in their respective sports.
Tingle led her Bishops to a 2-1 record this past week, while Saari went 4-1 in singles play at the ITA Regional Tournament. This is the first award of the season for both. More ...
Staff Reports
Shuttles and Shutters opens at Mims Gallery
It is rare when the NCWC Mims Gallery gets the opportunity to make a two-person show featuring the artwork of husband and wife, especially with such a respectively distinct and talented pair as Rocky Mount artists Ron and Victoria Sowers. Their exhibition, "Shuttles and Shutters," indicates their respective mediums. A professional photographer in both commercial and art photography, Ron Sowers has several decades of achievements in that medium. Victoria Sowers, a fiber artist and weaver, has a twelve-year career involving a rich synthesis of production and teaching. More ...

NASH ARTS CALENDAR
Nash Arts is gearing up for a busy fall and holiday season. Following are events scheduled for the center.
A Christmas Carol auditions, Wednesday, September 30th and Friday October 2 at 7 p.m. All ages welcome. Production is December 3, 4 and 5 at 8 p.m. $10 general admission ($8 Nash Arts Members) More ...

Mitchell Gold to speak in Nashville October 12
Mitchell Gold, business leader and philanthropist, speaks on "Growing Up Gay in America" Monday, October 12, 7:00 p.m., at the Nash Arts Center in Nashville. The book CRISIS, edited by Gold, highlights stories of rejection within families, religious institutions, schools and the workplace. It also issues a call for understanding and compassion. "I don't want more gay teenagers to suffer from depression, isolation, or to have suicidal thoughts because of the fear of what will happen if others are aware of their sexual orientation," Gold said. "This is what I went through when I was young, and I'm hoping gay youth today will be able to live honestly in a better, more accepting world. This is my life-long goal and my reason for creating this book." More ...

BETTIE MARKS RIGGAN
NASHVILLE - Bettie Marks Riggan, 99, passed away, Sunday, September 27, 2009. She was born May 23, 1910 in Warren County. Bettie was the daughter of the late Rufus and Geneva Ball Marks. Bettie was preceded in death by her husband of over 50 years, T.C. Riggan, five brothers and one sister. More ...

PATSY R. CHADWICK
ROCKY MOUNT - Patsy R. Chadwick, 70, of Rocky Mount, passed away on Saturday, September 26, 2009 at Autumn Care in Nashville, after a brief but brave battle with ovarian cancer. Patsy was born to Joseph Glendon and Hazel Faircloth Rackley on December 8, 1938, and the first of seven children from their union. Patsy was married to Julian M. Chadwick on October 24, 1959, and they were married 23 years until Julian's death on November 11, 1981. More ...

JESSE GRAY
ROCKY MOUNT - Jesse Gray died Sunday, Sept. 20, 2009 at Durham Regional Hospital in Durham. More ...

BETTY JANE R. BURNETTE
LOUISBURG - Betty Jane Radford Burnette, 85, of Louisburg, died Saturday, September 26, 2009, in Nash Rehab & Nursing Center. Graveside serviceswere held Sunday, September 27 at 3:00 p.m. from Centerville Baptist Church Cemetery with Rev. Keith Campbell officiating. More ...