Subscribe/Access
Advertisements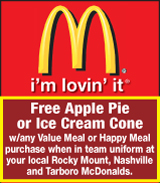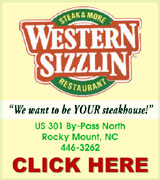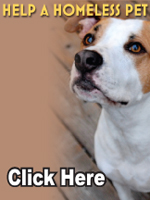 Sections
Member Options
Back
Nashville nixes downtown median
Nashville's Town Council chose to go without the median in downtown after three alternatives were presented during a special called meeting on Tuesday night.
The option chosen unanimously by council members completely takes away the raised median that was initially presented. Instead of the median, however, there would be a painted area in the center of Washington Street to increase visibility. Other changes for the option selected include a jut out at Drake Street, changing it to a one-way street and creating additional parking beside the courthouse.The option selected would also include four crosswalks, pending the Department of Transportation's (DOT) review. If DOT thinks there are too many crosswalks, council members suggested removing the crosswalk proposed at Court Street. More ...
Amanda Clark, Graphic Staff Writer

Law enforcement officers gather with their canine partners to prepare to search for a suspect involved in a domestic violence situation last week. (Graphic photo by Amanda Clark)

TRAINING DAY
Law enforcement officers and their canine partners spent last Thursday outside in the rain participating in a real-life training exercise.
Southern Police Canine in Momeyer hosted the "hard target apprehension" training for four days last week. On the final day, a scenario was put into play to test the training officers had received in the days leading up to Thursday.
More ...
Amanda Clark, Graphic Staff Writer
Rocky Mount asks judge to dismiss annexation case
The City of Rocky Mount is asking Superior Court Judge Jerry Tillett to dismiss the charges filed against it by a group of residents it voted to annex in December 2008.
The motion to dismiss was heard in Nash County Superior Court on Monday morning. Judge Tillett will take the information he received and let attorney's for both parties know what his decision is. More ...
Amanda Clark, Graphic Staff Writer
Castalia adds recycling fee
Castalia residents will soon see a recycling fee of $3.25 added to their bills, Commissioners agreed at a special meeting on Monday night.
Mayor Ellene Leonard told commissioners that the mandatory recycling fee would have to be passed on to residents. The question, she asked commissioners, was how much. More ...
Amanda Clark, Graphic Staff Writer
4-H Gala set for October 3
Three avid supporters of Nash County 4-H will be inducted into the Nash County Hall of Fame at the second annual 4-H Gala on Saturday, October 3.
Wanda Bunn, Vera Mann and Barbara High Tyre will all be honored for their dedication, service and support to Nash County 4-H over the years at the celebration, which will feature entertainment, food and a Hall of Yesteryear. More ...
Amanda Clark, Graphic Staff Writer
WRAL'S Bill Leslie to speak at library
Nashville residents will get the opportunity to spend an evening with WRAL anchor Bill Leslie, as he is slated to come to Nashville to sign copies of his latest book, "Blue Ridge Reunion."
Leslie will visit Nashville's Cooley Library on Monday, September 28 from 6 until 8 p.m. Although Leslie will sign copies of his latest book, a tribute to his late father, William Leslie, he will also perform some Celtic music and tell stories. More ...
Amanda Clark, Graphic Staff Writer

Bebe Wall was named the Nash-Rocky Mount Schools Principal of the Year last Tuesday. Pictured is Wall (at left) with Superintendent Richard McMahon (at right).

Bebe Wall is named Principal of the Year
Bebe Wall knows Spring Hope Elementary School like the back of her hand. Growing up in the Spring Hope community, she attended the school in her youth and went on to become an educator in the Nash-Rocky Mount School System, serving as a teacher in several schools in the system. Today, she has returned to her true home and serves as the Principal of Spring Hope Elementary School.
Last week, Wall was named the Nash-Rocky Mount Schools' Principal of the Year during a special ceremony at Rose Hill Conference Center. Wall will receive $500 from Nash-Rocky Mount Schools as part of her win. More ...
Amanda Clark, Graphic Staff Writer
65TH WEDDING ANNIVERSARY
Atlee and Myrtle Gulley of Nashville celebrated their 65th wedding anniversary on September 16 with family and friends at a special dinner held at Ribeyes Steakhouse in Nashville. The couple were married in Nashville in 1944. They have one daughter, Cherie Rose and husband David, of Nashville, three granddaughters and 8 great-grandchildren.
More ...

CELEBRATING 101 YEARS
Katie Ruth Langley Whitley of Nash County celebrated her 101st birthday Monday, September 21, 2009. She is pictured with W. B. Bullock, a Rocky Mount City Councilman, who presented her with a certificate from the City of Rocky Mount acknowledging her special day.
More ...

October Blood Drives
Thursday, October 1 from 8 a.m. until 5 p.m. at Hospira, Hwy 301, Rocky Mount
Saturday, October 3 from 10 a.m. until 2 p.m. at Thorne's Chapel Baptist Church, 1624 Windsor Drive, Rocky Mount
Monday, October 12 from 4 until 8 p.m. at Bethlehem Baptist Church, 305 S. Halifax Road, Rocky Mount More ...

BIRTHS
Brian and Ashley Hassell of Nashville are proud to announce the birth of their daughter, Logan Anne Hassell, born June 17, 2009 at Nash General Hospital in Rocky Mount. She weighed 7 ounds, 8 ounces and was 20 inches long.
Maternal grandparents are Anne Freeman and John Chamblee of Nashville and Beth and Tim Chappell of Nashville. More ...

BIRTHS
Timmy and Lori Mills of Spring Hope are proud to announce the birth of their son, Timothy Ray Mills III, "Trey", born August 25, 2009 at 8:33 p.m. at Wake Med in Raleigh. He weighed 7 pounds, 13 ounces and was 22 inches long.
Maternal grandparents are Stanley and Paula Bass of Spring Hope. Paternal grandparents are Pam Nunez of Spring Hope, and Timothy Mills of North Dakota. More ...

Middlesex, Sharpsburg Fire Departments receive grants
Insurance Commissioner and State Fire Marshal Wayne Goodwin announced that two Nash County Fire Departments had received grants totalling $41,327.64 through the 2009 Volunteer Fire Department Fund from the State of North Carolina.
The Middlesex Volunteer Fire Department was awarded a $15,014.34 grant while the Sharpsburg Fire Prevention Association, Inc. was awarded a $26,313.30 grant.
More ...

MILITARY BRIEFS
SAMUEL D. JENKINS
Navy Seaman Recruit Samuel D. Jenkins, son of Ebony N. Jenkins of Battleboro, recently completed U.S. Navy basic training at Recruit Training Command, Great Lakes, Ill. More ...

Enrollment figures for 09-10 under state projections
NASHVILLE — Nash-Rocky Mount Schools (NRMS) assistant superintendent Tommy Finch told the board at their work session Monday night that enrollment figures for this school year are under state projections. In the first two weeks of school, the head count of 17,259 was 203 under the state figure.
"Our goal is to get less than 100 under the state projection at the two-month point, so the state won't start taking positions from us," he reported. Finch told The Graphic that state funding for positions equals one position per 24 enrolled students. More ...
Michele A. Cruz, Graphic Correspondent
Soil and Water completes stream restoration project
The Nash Soil and Water Conservation District recently completed a stream restoration project that will improve water quality and enhance an arboretum at the Agriculture Center in Nashville.
The project took place on an unnamed tributary of Stoney Creek, located at 1006 Eastern Avenue in Nashville. More ...
Amanda Clark, Graphic Staff Writer
Nashville Police introduce hi-tech information system
Now, you can get alerts and information from the Nashville Police Department on your cell phone, through email, and even follow on Twitter The Nashville Police Department is introducing new programs directed at helping the community and police work together.
Earlier this year, the Nashville Police started their WATCHDOG Community services project. The program, according to Nashville Police Community Services Officer George Bottoms, is "designed to extend a hand to the community and to develop relationships between the patrol officers and the community that they serve". The program segments the town into eight "zones", with each zone assigned a patrol officer. More ...

Target gives grant to RMA
Rocky Mount Academy has been awarded a $2500 grant from Target in recognition of RMA's efforts to foster a love of reading in its student and parent community. The college preparatory independent school in Rocky Mount will partner with Target to sponsor a family reading program on April 22, 2010, headlined as "Student Success, Family Fun."
This creative teaching project is a one night event where students in grades Kindergarten through third and their parents will be invited to a jungle-themed event to participate in practical, literature-related activities. The point of the evening will be to make reading more meaningful and fun. More ...

Cattle industry assessment referendum set for October 6
The North Carolina Cattlemen's Association (NCCA) has announced that the N. C. Cattle Industry Assessment Referendum vote will take place on October 6, 2009. At the annual meeting of the North Carolina Cattlemen's Association, during the 58th annual N. C. Cattlemen's Conference, the Board of Directors voted to request permission from the N. C. Board of Agriculture to conduct a referendum. Permission was granted by the Board of Agriculture and arrangements have been made with the North Carolina Cooperative Extension Service to facilitate the voting. The Extension offices in each county will be the polling places.
More ...

Senator Swindell visits NCC
North Carolina Senator A.B. Swindell spoke to Nash Community College Machining Technology students last week. The College's Machining Technology Program is one of only three North Carolina college machining programs accredited by the National Institute for Metalworking Skills (NIMS).
As Chair of the Senate Appropriations Committee, member of the Senate Education Committee and graduate of Sandhills Community College, Senator Swindell realizes the role community colleges play in local communities and the lives of its citizens.
More ...

Red Oak Community News
The Baptist Men's breakfast was held on Sunday, Sept. 20 at Red Oak Baptist Church.
The Youth Praise Team at Red Oak Baptist Church will begin practice on Sunday, Sept. 27 at 5:15 PM led by Phyllis Ware.
The Christian Sportsman Fellowship will meet at 7:00 PM on Oct. 1.
More ...
SUZY PEARCE
Mt. Zion FWB Church News
Brother Bob welcomed everyone to church Sunday and reported we had 95 in attendance including two visitors. Alice Farmer read the Bible verse for today.
More ...
ROSALENE BASS
Peachtree Community News
"Mary Jane May Day" was a grand, but bitter-sweet occasion, at Peachtree Church. Many of Jane's family and friends came to share in the festivities. The church was giving recognition to Jane for her many years of service to the church in the ministry of music. She began in 1962 as Sunday School pianist. Later she became choir director and organist. Her retirement is effective at the end of the month. More ...
BARBARA HARDISON
Constitution Week
Meg Cressionnie, DAR Micajah Pettaway Chapter Constitution Week Chairman, and David W. Combs, Rocky Mount Mayor, are standing in front of Meg's Constitution display at Braswell Memorial Library. The Mayor is presenting Meg a Proclamation declaring 9/17-9/23 Constitution Week in Rocky Mount. The flag on the right with only 13 stars is a replica of an early flag. More ...

Beulah Community News
Sunday school began at 9:45 at Beulah Church of Christ Sunday morning. This was followed by our church service at 11. Welcome and announcements were given by our minister, Daniel West, followed by a call to worship by our choir. The invocation was given by Daniel West, followed by a hymn of praise, "Blessed Assurance". Our prayer hymn was "Sweet Hour of Prayer", followed by prayers for all the sick members and friends. Some of those were Amy West and Trey West, Mildred Catlette, Merriett Rose, Robert Mills (the uncle of Amy West), William Enroughty, Gilbert Fisher, Darwell, Billy and Libba Daniels, Pam Joyner, Carolean Hyde, Elizabeth Stewart, who had surgery and is recovering, Jimmy Griffin, who was with us this Sunday but still needs our prayers. We also thanked God for all the blessings He has given us and our sick friends. More ...
WILMA ENROUGHTY
Ephesus Community News
What a joy it was Sunday to see the sanctuary filled with friends, family and members returning for Homecoming. Everyone joined us afterwards for good food, memories, and fellowship.
Lynn Jenkins, former Music Minister at Ephesus, provided special music with a very inspirational medley of songs on the piano. More ...
DEBBIE PHILLIPS

North Carolina Attorney General and Nash County native Roy Cooper speaks to youth at the Boys and Girls Club in Rocky Mount. Cooper's office has partnered with the Cal Ripken, Sr. Foundation to offer a Badges for Baseball program.

Attorney General Roy Cooper speaks to youth about "Badges for Baseball"
North Carolina Attorney General and Nash County native Roy Cooper returned home recently to play a game of Quickball with youth at the Boys and Girls Club and to also speak on a partnership between youth and local law enforcement.
The Badges for Baseball program is a crime prevention program that pairs law enforcement professionals as mentors and coaches with youth. The program, developed by the Cal Ripken, Sr. Foundation, is a positive outlet for young people during out-of-school hours when they are most likely to commit or become victims of crime. More ...
Amanda Clark, Graphic Staff Writer
Getting what we want in school construction
If there was ever a time to NOT want to be on the Nash County Board of Commissioners or the Nash-Rocky Mount School system, last Monday would have been that day.
That was the day that both Boards, each of which wants the same outcome (ends) in construction but has different plans (means) to get there, came into conflict. Both want projects completed at Middlesex, Southern Nash and Rocky Mount. They differ on the order of how these projects should be completed. As is the case in most conflicts, it comes down to money.
More ...
Mike Brantley
A real look at what law enforcement faces
Sometimes, to really get the feel for an event you are covering, you have to take part in it. At least, that's what I told myself as I was driving to Southern Police Canine last week.
Richard Price had called me last Wednesday to tell me about a training they were doing. The training was called "hard target apprehension." The course would end on Thursday and the law enforcement officers attending would get to take part in some real life scenarios, scenarios they had spent most of the week training for. More ...
Amanda Clark
Backward Glances
We found another fair photo in The Graphic's 1974 archives. It seems that this young lady was getting ready to enjoy some good ole' fair food. The photo was taken at the Rocky Mount Fair which was held in September. This year's fair is just around the corner and is scheduled to start October 12. More ...

Don't ever hesitate to call us
At a recent meeting, someone told me that they hated to call the police because they did not want to "bother you". My response was that you do not "bother us" when you call, the police are on duty 24 hours a day, seven days a week. I would very much prefer that you call us about something that doesn't look right and there not be a problem when we get there. The opposite side of the coin is that you don't call and there is a problem that we don't know about. This situation causes us more work and often, someone ends up hurt or losing their property because we were not called.
More ...
Bill Creech, Nashville Chief of Police

HERE HE GOES AGAIN. Sharpsburg's Charles Harvey (with ball) escapes for yet another touchdown for the Gators during their home varsity football victory last Saturday morning against the Nashville Hornets at Elm City Middle School.

PRINCE CHARLES
ELM CITY -- One player isn't supposed to make that much of a difference on the football field.
But Sharpsburg's Charles Harvey certainly did last Saturday morning.
Coming in, Harvey was regarded as one of the league's top standouts -- and he did nothing to discredit that honor during the Gators' 24-18 victory over the Nashville Hornets in youth varsity football action at Elm City Middle School.
More ...
GEOFF NEVILLE, Graphic Sportswriter

TOUGH YARDAGE. Nashville's Kendrick Bell (with ball) tries to make his way through a pair of Sharpsburg defenders during last Saturday's youth football junior varsity game, which was played on the campus of Elm City Middle School.

Nashville JVs Improve To 2-0
ELM CITY -- When the bell rang last Saturday, Nashville's Kendrick Bell answered the call.
Again and again and again.
Bell, Nashville's outstanding running back, delivered his club's first four touchdowns of the game during a junior varsity youth football meeting against the Sharpsburg Gators.
Thanks to Bell's heroics -- and some strong defensive work from his teammates -- the Junior Hornets remained undefeated with a 38-6 conquest over the Gators at the Elm City Middle School Football Field. More ...
GEOFF NEVILLE, Graphic Sportswriter

VERTICAL JUMP. Northern Nash's Jose Rodriguez leaps in an attempt to gain possession during the Knights' road victory last Thursday evening at Louisburg High. (Graphic photo by Geoff Neville)

Knights outlast Warriors
LOUISBURG -- Louisburg High School coach Brent Cardwell referred to it as an 'epic' match -- even though his Warriors were defeated by Northern Nash on the soccer pitch.
But after being down at halftime, the Warriors rallied, only to eventually fall by a 3-2 margin against a strong Knights' squad Thursday evening at Joyner Park.
More ...
GEOFF NEVILLE, Graphic Sportswriter
Northern wins on the court
RED OAK -- Northern Nash High School's girls tennis squad picked up a Big East Conference victory last Tuesday by defeating backyard rival Nash Central by a 9-0 score.
With the decision, Northern Nash upped its team mark to 9-2 overall and 3-0 in the league.
Match scores from the contest were as follows:

More ...
Staff Reports

BALL CONTROL. Northern Nash's Hunter Daughtridge (right) keeps the ball away from a Northern Vance defender during last Wednesday's prep soccer matchup in Henderson. (Submitted photo by Ashley Steven Ayscue)

A Northern Shutout
HENDERSON -- Usually, the second time around again provides an adequate gauge for any boys prep soccer squad.
And because of that, Northern Nash head coach Joe McCarthy was upbeat following his club's 3-1 road victory last Wednesday at Northern Vance.
After all, the teams had tied at 3-3 earlier in the year in Red Oak.
But in the rematch, Northern Nash was the dominant side and claimed the decision behind a pair of goals from James McEachin.
More ...
Staff Reports
NCWC drops wild one to Wasps
EMORY, VA. -- The Wasps of Emory & Henry College scored 29 points in the fourth quarter of last Saturday afternoon's non-conference gridiron battle to erase a 21-point deficit and steal a 36-34 victory from North Carolina Wesleyan.
The contest featured three touchdowns in the final 1:09 to provide one of the most dramatic finishes in the history of either program.
The deciding TD went to EHC with one tick left on the clock.
More ...
Staff Reports
Central wins first game
ROCKY MOUNT – Nash Central's volleyball team started last week out on a high note with a 3-1 Big East Conference victory on the road over Northern Nash, but ended it on a low note with a 3-1 league loss at home to Wilson Hunt.
Central trailed in game one until with the score Northern 9-7, Bulldog senior Ashley Bone reeled off 10 service points and aided her own cause with a kill out of the back court to push the Central lead to 17-9. More ...
KENT WHEELESS, Graphic Correspondent
LOOKOUTS WIN TOURNEY
The 12-Under Carolina Lookouts Fast-Pitch Softball Team recently won the NCUSFA School Day Blues Tournament in Williamston. Pictured are squad members (back, l to r) Coaches Donnie Whitley, Troy Godwin, Rick Lamprecht, Greg Tharrington and Mike Hearp; (middle, l to r) Jessica Cox, Shelby Godwin, Caroline Jenkins, Tyreka Nicholson, Alexis Barfield, Kelsee Whitley and Sarah Keel; (front, l to r) Hannah Phillips, Sierra Hearp, Danyelle Noland, Halie Joyner, Madison Lamprecht and Sydney Gould. More ...

NASH ARTS
Nash Arts is gearing up for a busy fall and holiday season. Following are events scheduled for the center.
A Christmas Carol auditions, Wednesday, September 30th and Friday October 2 at 7 p.m. All ages welcome. Production is December 3, 4 and 5 at 8 p.m. $10 general admission ($8 Nash Arts Members)
Writers Café Production, Thursday October 8, Friday October 9 and Saturday October 10 at 8 p.m. $10 general admission ($8 Nash Arts Members)
More ...

SUE RYALS FELTON
Sue Ryals Felton, 95, of Rocky Mount and Nashville, died Thursday, September 17, 2009 at Spring Arbor of Rocky Mount.
She was born to the late Archie T. and Vira S. Ryals. She was preceded in death by her husband, Jesse Howard Felton; her sister, Sarah Peedin; and brothers, Horace, Henry, Preston, and Jake Ryals. More ...