Subscribe/Access
Advertisements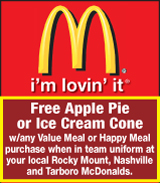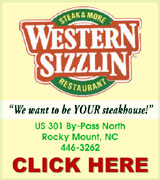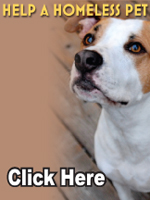 Sections
Member Options
Back
Blooming Festival is this weekend
NASHVILLE – The 13th annual Nashville Blooming Festival kicks off Wednesday night, May 6th, with the carnival opening at 5:30 p.m. Rides will also be open Thursday and Friday night, Saturday (after the parade) and Saturday night.
This year, a special package is available on Wednesday night. Purchase a $15 wrist band and ride all you want until closing!
On Friday night, a street dance will be held featuring The Hip Pocket Band performing from 8 p.m. until midnight. Food Vendors will open early offering tasty festival cuisine and the carnival will also open at 5:30 p.m. More ...

Perdue picks new DA
A District Court Judge was sworn in as the new District Attorney for the Seventh Prosecutorial District Friday afternoon.
Judge Robert A. Evans was sworn in by fellow District Court Judge William C. Farris on Friday at the Rocky Mount Judicial Center. Farris said the day was bittersweet, as the district was losing a great judge.
"I feel honored to be here but I don't feel happy," Judge Farris said. "I hate to see us lose such a good judge. Robert Evans is as good a judge as there is in the State of North Carolina." More ...
Amanda Clark, Graphic Staff Writer
Business wants Nashville address
East Coast Equipment, which will soon open just outside of Nashville, came before Nashville's Town Council Tuesday night requesting that their physical address state they are located in Nashville.
Bryan Dobson, who serves as the Vice President of Sales, told council members the business had specifically chosen Nashville to locate their business. The business is located at 2612 Eastern Avenue. More ...
Amanda Clark, Graphic Staff Writer
No Swine Flu in Nash Co.
The Nash County Health Department is keeping a watchful eye on the H1N1 Virus, or Swine Flu, and encouraging residents to take the same precautions they would take during a regular flu season.
Nash County Health Director Bill Hill told county commissioners on Monday morning that there were no confirmed cases of the H1N1 Flu in Nash County, however, one suspect case was investigated and found to be negative.
H1N1 is a respiratory disease caused by type A influenza viruses. It usually causes regular outbreaks in pigs and not in people. More ...
Amanda Clark, Graphic Staff Writer
W.B. Ennis, Jr. Park nears completion
The Red Oak Commissioners announced Monday at the regular business meeting that the new park is set for completion by the end of the month and that two events are planned to celebrate the event. The park, officially named the W.B. "Bill" Ennis, Jr. Memorial Park, was built with funds provided by the towns of Red Oak and Dortches and through various grants. The park will now be under the administration of the Nash County Recreational Department. More ...
Amelia Harper, Graphic Correspondent
Grant to help restore former Rosenwald School
A local organization has received a $50,000 grant to carry on the vision of its former leader.
The Castalia Community Development Organization, or Castalia CDC, has been working hard over the past three years to renovate the former Rosenwald School on Lancaster Store Road in Castalia. Conrad Williams, a former Rosenwald student who passed away in January, began the initiative to fix up his former school. Prior to Williams' death, he wrote a letter to the organization, asking that the group not give up its efforts to turn the school into a facility that the community can use for educational and senior citizen events. More ...
Amanda Clark, Graphic Staff Writer - 1 opinion posted
Donald Glisson is remembered for his community service
Don Glisson, who spent most of his life giving back to the community, passed away last Tuesday. He was 81 years old.
Glisson was involved in many organizations in his lifetime but he had a strong love for the Lions Club. He served in Nashville's Lions Club for over 50 years and was active in the club up until a few weeks ago. Jim Boehm, a fellow member of the Nashville Lions Club, said Glisson will be sorely missed by members all over the world. More ...

Summer Programs for local Boys & Girls Clubs begins in June
Boys & Girls Clubs of Nash/Edgecombe Counties has started its 2009 Summer Program Registration for all five units. The 2009 Summer Program is from June 22-August 14, 2009. The hours for operations for each Club location will be 7:00AM-6:00PM.
During registration, parents may visit any of the Club locations to complete the membership application process between the hours of 10:00AM-6:00PM beginning Monday, April 20, 2009. Parents should bring their child's immunization records and birth certificate.
More ...

Cary organization to hold triathlon in Nashville
Nashville's Town Council gave approval to a Cary organization to host a triathlon in Birchwood.
Maylene Jackson came before town council last Wednesday evening during the agenda meeting with the request. Jackson is a part of Kids in Training, an organization that works to change the lifestyle of children and their families using sound nutrition and fitness education. More ...
Amanda Clark Graphic Staff Writer
Rocky Mount activists address board on multicultural issues
NASHVILLE — Shelly Willingham, president of Citizens for Economic and Educational Justice in Rocky Mount, addressed the Nash-Rocky Mount Schools (NRMS) board at their meeting Monday night regarding multicultural issues. He asked the board to submit answers to his questions regarding board policy.
"What training and/or programs has the school board directed the superintendent to establish to help eliminate unlawful discrimination, harassment, and bullying?" Willingham asked. More ...
Michele A. Cruz, Graphic Correspondent - 1 opinion posted
Watson, Hedgepeth marry
Elizabeth Ambler Watson and Travis Frank Hedgepeth were married Saturday, May 2, 2009 at Wrightsville United Methodist Church, Wrightsville Beach. The officiating minister for the 5:30 p.m. ceremony was Rev. Timothy J. Russell. More ...

Thorne crowned Jabberwock 2009
Victoria Andrea Thorne was crowned Miss Jabberwock 2009 during the recent Jabberwock program presented by the Rocky Mount Alumnae Chapter of Delta Sigma Theta. The program, featuring 28 contestants, was held at North Carolina Wesleyan College's Dunn Center for the Performing Arts. More ...

ENGAGED
Jim and Jackie Ennis of Red Oak announce the engagement of their daughter, Margo Gray Ennis of Wilmington, to Deven Louis Melton of Ayden. He is the son of Ronnie Melton of Spring Hope and Phyllis Melton of Rocky Mount. The wedding will take place June 6, 2009 at Red Oak Baptist Church.
More ...

MILITARY NEWS
Army Staff Sgt. Benjamin A. McGuire has been inducted into the Sgt. Audie L. Murphy Club, a club formed in 1986 in honor of the Army's World War II most decorated combat soldier, Audie Leon Murphy.
The elite organization is composed of noncommissioned officers who have demonstrated their inherent leadership qualities and abilities, military knowledge and skills, and courage in performance of assigned duties and responsibilities as characterized by Sergeant Murphy. More ...

Mt. Zion FWB Church News
89 students studied the lesson, "New Family in Christ" from the Word of God in Sunday school Good lesson. Bob Watkins welcomed everyone to Sunday school. We sang "Happy Birthday" for all those with a birthday in May. A.J. and Miller Jones were Brother Bob's helpers to hand out the gifts to each recipient. Bob's thoughts for the day was "On bended knees." A lot of kneeling will keep you in good standing with the Father. Scripture that inspires this thought: Psalm 119:165 "Great peace have they which love thy law; and nothing can make them stumble." More ...
ROSALENE BASS - 1 opinion posted
Peachtree Community News
The first event held at the Peachtree picnic/cook shelter was a huge success. On Saturday afternoon Peachtree folks assembled for an old fashioned picnic. The weather cooperated and it was enjoyed by young and old alike. Ricky Tucker presided over the grill, preparing hot dogs and hamburgers. Other picnic fare was served along with cake. It was reported that everyone had a good time. More ...
BARBARA HARDISON
Red Oak Community News
The 54th Annual NRBA WMU Spring Meeting was held on Tuesday, April 28 at Dortches Baptist Church. There was a special emphasis on Mission Friends this year. The Mission Friends of Dortches Baptist Church shared things they do to learn about God and to spread God's love to others. They also sang the Mission Friends song. Special speaker was Mary Alice Wells. Brenda Rose, NRBA WMU Director, led the meeting which included the financial report for the 2008-2009 year and recognition of officers for the 2009-2010 church year. More ...
SUZY PEARCE
Ephesus Community News
Pastor David Eidson announced Sunday morning that he and his family were requesting to change their membership to Ephesus. We welcome David, Stacy, Meredith and Caroline into our church family! More ...
DEBBIE PHILLIPS
Beulah Community News
Friday night we had another great turn out for our monthly fish fry at the Beulah Annex on Reges Rd. Thank you all for your continued support. We were so thankful to see everyone but when we saw Darwell Daniels, her husband Billy and their daughter, Libba come through our take out line. It really did our hearts good. We thank God each day for blessing Darwell with her road to recovery. She and Billy are now able to leave Guardian Care after almost 2 years. We also know God will bless Libba for her constant care and support of both her parents, along with the love and care given to them by Jan and Debbie during this time. God bless you all. More ...
WILMA ENROUGHTY
DAR recognizes good citizens
The Micajah Pettaway Chapter of the North Carolina Society Daughters of the American Revolution met for their Silver Tea on Sunday, April 19, 2009, 2:30 P. M. at the home of Toni Suiter. After Regent Margaret Barnes opened the meeting with the DAR Rituals accompanied by Alice Wynne Gatsis, Chaplain, everyone recited the pledge to the flag and American's Creed. More ...
DEE LONG
Wrapping up birthday month, Lowell is two
Birthday month is now over, and I have most certainly done my part to stimulate the economy.
Since the next-to-last day of March, we've had four birthdays at my house. That means birthday parties, cakes, presents and all the trimmings for my three children and for me, the biggest kid of all — both literally and figuratively.
Wrapping up birthday month, appropriately enough, is the baby, Lowell. He turned two this week. Last year, I shared all the joys and events of his first year and while the bar was set awfully high, "Low" managed to come through with a good sequel. More ...
Mike Brantley
"Mama Ruth" is the world's greatest mom
There are many things in life one would probably count as priceless. I count my family as number one in that category, specifically my grandmother.
My grandmother, or Mama Ruth, as most of us yungins know her, is one of a kind. To me, she's even more than that.
Though I've never asked, I'm assuming that Mama Ruth stems from the fact that she not only was a mama to five children but also served as "like a mama" to many of her grandchildren. When I say "like a mama," I mean all our parents gave her permission to treat us like her own kids, which means we got special treatment, including good food and the not-so-good punishments. More ...
Amanda Clark
You count – no matter WHERE you live!
This just in: Your right to know what your government is doing now depends on WHERE you live.
That's what House Bill 193 would do, strip important public notices from newspapers only in the largest cities and counties in North Carolina, and hide them on obscure government web sites that are harder to crack than the DaVinci Code.
Why?
Only Rep. Paul "Skip" Stam knows for sure. He says often and to anyone who will listen that he loves newspapers. Says he reads five of them a day. Has nothing against them. More ...
Beth Grace, Executive Director, North Carolina Press Association
You may notice some changes this week in your Graphic
It's mother's day weekend which means it's Blooming Festival time!
Be sure to check out the story on page one for the up-to-date information about the weekend. Last week, we published a special edition in the paper packed full of information about the event. Extra copies of that section are available here at the paper and at some local locations such as The Nashville Exchange, Valentine Fuller Antiques, and Nashville Town Hall.
A lot of folks have again devoted a lot of their personal time and sweat equity in getting this year's event planned for the community and visitors to enjoy. More ...
Jo Anne Cooper
GEOFF NEVILLE, Graphic Sportswriter
WILSON -- Even the keeper got into the act Monday for the Northern Nash High School girls soccer squad.
Such was the plan for NN head coach Joe McCarthy during the Lady Knights' contest against an overmatched SouthWest Edgecombe club in the first round of the NEW-6 Conference Tournament.
When everyone else on the roster had potted a goal, McCarthy shifted standout keeper Ally Glover to forward in the second half of the event. More ...

SNHS Tandem Claims Crown
WILSON -- Southern Nash's tandem of Julian Paulsen and Jordan Hagler took home the doubles championship from last Wednesday's finals of the NEW-6 Conference Boys Tennis Tournament.
Paulsen and Hagler defeated Rocky Mount's Ross Bradley and Kayshap Kaul for the crown.
In the singles final, Wilson Fike's Nick James posted a straight-sets conquest against Rocky Mount's Alex Durham. The score was 6-1, 6-1. More ...
Staff Reports
Northern defeated by Vikes
RED OAK -- Northern Nash High School's boys tennis squad stepped out of NEW-6 Conference action last Monday and took on the D.H. Conley Vikings.
Conley won the match by an 8-1 team score.
Results from the event were as follows: More ...
Staff Reports
Knights on diamond roll
RED OAK -- There had never been a NEW 6 Conference baseball doubleheader in the league's four-year history until last Tuesday, when Wilson Fike make the trip north to face Northern Nash for two seven-inning contests.
A split would have been a gracious plenty for most. But the Knights had other plans.
Coming off an emotional win over Rocky Mount, they not only won the doubleheader, but went 3-0 in league action last week to forge their way into a firs- place tie with the Gryphons with one week to go in the regular season. More ...
CHARLES ALSTON, Graphic Correspondent
Northern stopped in finals
RED OAK -- It took longer than expected, but the Franklinton Lady Rams were successfully able to defend their championship at the Brassfield Commercial Shamrock Classic.
The girls soccer tourney, hosted by FHS, was unable to complete its title round in March because of poor weather.
The championship match, featuring FHS and Northern Nash, was finally played last Monday, but not at Franklinton.
Instead, the finale was held at the NNHS Soccer Field in Red Oak. More ...
Staff Reports
COUNTY RECREATION REPORT
NASH COUNTY -- Here are updated results and standings for the Nash County Parks and Recreation Department's softball/baseball leagues: More ...
Staff Reports
Claytor a runner-up at regionals
PINETOPS -- Survive to golf another day.
That was the main theme of the Class 3-A East Golf Regionals, which were held Monday at Maccripine Country Club in Edgecombe County.
Certainly, earning team or individual medalist honors would have been a thrill, but the main focus was to shoot a low enough score to qualify for the upcoming Class 3-A State Meet. More ...
Staff Reports
Christian Buffaloe earns Oyama title
NEWARK, N.J. -- Christian Buffaloe, nine year old son/student of local Kyokushin Karate Instructor Kenny Buffaloe, former Nash County residents, recently won first place (champion) of the World Oyama Karate Organization's "Children's Full Contact Karate Tournament",
World Oyama Karate is a Kyokushin-based full contact, knock-down style created by Grand Master S. Oyama, Kenny Buffaloe's lifelong karate teacher.
More ...
Staff Reports
Pirates sweep series
GREENVILLE -- Sophomore Brad Mincey followed up stellar performances by Chris Heston and Seth Maness' tossing a career-best seven innings and fanning a career-high seven batters as No. 21 East Carolina (35-14) completed the three-game non-conference sweep of Louisiana-Lafayette (21-25-1) 9-4 Sunday afternoon at Lewis Field inside Clark-LeClair Stadium.
After a shaky first inning, where the Cajuns scored two runs on three hits, Mincey (8-4) settled down scattering four hits over the next six innings to pick up his team-leading eighth win. More ...
Staff Reports
PATTIE MOORE CAWTHORNE
ROCKY MOUNT - Pattie Moore Cawthorne, 70, passed away at Autumn Care of Nash in Nashville on Wednesday, April 29, 2009. She was born in Nash County on October 4, 1938 to the late James Ashby Moore and Margaret Peacock Moore. Pattie was preceded in death by daughter, Gina Cawthorne Turek. More ...

JOSEPH BELL
ROCKY MOUNT - Joseph Bell, 54, died Tuesday, April 28, 2009 at Pitt County Memorial Hospital in Greenville. More ...

LAVERNE BRADLEY
ROANOKE RAPIDS - Laverne Bradley, Jr., 39, died Friday, April 24, 2009 at Halifax Regional Medical Center in Roanoke Rapids. More ...

JOHNNIE PETTWAY
ROCKY MOUNT- Johnnie Pettway, 67, died Friday, May 1, 2009 at Guardian Care of Rocky Mount. More ...