Subscribe/Access
Advertisements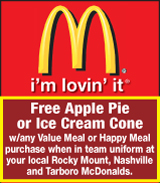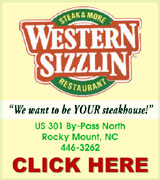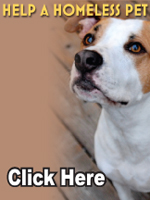 Sections
Member Options
Back
Nash County eyes budget with caution
Nash County will move forward with caution as it begins working on a budget for the 2009-2010 fiscal year.
During a recessed meeting on Monday, Commissioners met to discuss several items, one of which included the upcoming budget. Though in just the beginning stages of putting together a budget for the upcoming year, County Manager Bob Murphy said he wanted to give commissioners an analysis of where the county current is financially as well as provide some information for future budgets.
More ...
Amanda Clark, Graphic Staff Writer
HOPE BLOOMS
The Fourth Annual Hope Blooms was held Saturday morning at the Rocky Mount Hope Blooms Garden, located on the corner of Bethlehem Road and Harbour West Drive. The event, sponsored each year by the Law Office of Henson Fuerst, raised $6,600 selling daffodils to be planted in the garden. Since the inception of Hope Blooms, $24,000 has been raised, all of which has gone to the American Cancer Society. Pictured above, Todd Barron helps his four-year-old daughter Lauren plant a daffodil in the garden. More ...

New "Watchdog" program begins in Nashville
Nashville's Police Department has developed a new program aimed at reaching out to the community.
Operation Watchdog began on Friday after a suggestion from Nashville Town Manager Preston Mitchell.
Community Services Officer George Bottoms said Mitchell had heard of a similar program in another town and brought it before Bottoms and Police Chief Bill Creech. From there, Bottoms and Creech researched the idea and found a way to make the program useful in Nashville. More ...
Amanda Clark, Graphic Staff Writer
Construction approved for Middlesex Elementary, Nash Central High School
Construction on Middlesex Elementary School (MES) and Nash Central High Day Care will begin as the designs are finalized.
The Nash-Rocky Mount Schools (NRMS) board approved architectural fees for both projects at their work session last Monday night, for these two projects to move forward. The administration plans to bring site plans and specs for these projects to the board at their next work session. More ...
Michele A. Cruz, Graphic Correspondent
H.O.P.E. continues to educate community
H.O.P.E., or Helping Our People Excel, held a workshop in Nashville last month to educate community members about the educational opportunities for youth.
The H.O.P.E. Program started two years ago and is aimed at helping local youth excel in academics. Virgie Davis, President of the non-profit organization, said since its inception, H.O.P.E. has made progress. More ...
Amanda Clark, Graphic Staff Writer
Nash Central High responds to threats
Security at Nash Central High School was beefed up on Friday as threatening text messages made its way around the school.
Principal Leroy Hartsfield said text messages went out during the week that something was going to happen at the school. Earlier last week, Hartsfield said a text message was sent out saying three Crip gang members were going to be shot. On Thursday, a text message was sent out that someone was going to bring harm to the school. More ...
Amanda Clark, Graphic Staff Writer
Gun shots reported at Glover Park
Gunfire was reported at Glover Park in Nashville last week during youth ball games.
Nashville Police Chief Bill Creech said the gunfire stemmed from several guys playing basketball last Wednesday night. Creech said one group of guys were playing basketball when another group came up and beginning making remarks about how the first group was playing. An argument ensued and the first group left the courts. More ...
Amanda Clark, Graphic Staff Writer - 1 opinion posted
4-H Meat Animal Show and Sale is set April 7,8
Steers, pigs, lambs, meat goats, kids, and a lot of fun describe the Eastern Carolina 4-H Meat Animal Show and Sale. And 4-Hers from Nash, Edgecombe, and Halifax Counties have been having fun raising livestock to show in this event for the last seventy-one years. More ...

Bailey, Momeyer Fire Departments awarded grants from Volunteer Fund
Insurance Commissioner and State Fire Marshal Wayne Goodwin that the Bailey and Momeyer Fire Departments received funding through the 2008 Volunteer Rescue/EMS Fund from the State of North Carolina.
The Bailey Fire Department was awarded a $2,450 grant through the 2008 Volunteer Rescue/EMS Fund from the State of North Carolina.
More ...

Castalia Commissioners appoint new member
Castalia commissioners recently appointed Freida Roberts to the town board to replace the seat left vacant by the resignation of Commissioner Melissa Joyner. The appointment was made on March 3 at the regular business meeting. Roberts will be sworn in on April 7. More ...
Amelia Harper, Graphic Correspondent
MILITARY NEWS
Air Force Airman Arsenio I. Jones has graduated from basic military training at Lackland Air Force Base, San Antonio, Texas.
During the six weeks of training, the airman studied the Air Force mission, organization, core values, and military customs and courtesies; performed drill and ceremony marches, and received physical training, rifle marksmanship, field training exercises, and special training in human relations. More ...

35th Annual Jabberwock is set for April 5
ROCKY MOUNT - The Rocky Mount Alumnae Chapter of Delta Sigma Theta Sorority, Inc. will present 28 young women in its 35th Jabberwock at 4 p.m. April 5, 2009 in the Dunn Center for Performing Arts at N.C. Wesleyan College.
The program will feature the girls displaying their talents in song, dance and drama. The junior and senior having the highest academic average will be honored and will receive trophies. More ...

BIRTH ANNOUNCEMENT
Tripp and Ashley Wallace of Nashville are proud to announce the birth of their son, Brody Tripp Wallace, born March 7, 2009 at WakeMed in Raleigh. He weighted 6 pounds, 0 ounces and was 19.5 inches long. More ...

Foundation presents grant to My Sister's House
NASHVILLE – My Sister's House recently received a $5,000 grant from the DeLeon Carter Foundation. My Sister's House provides shelter, outreach and court services for victims of intimate partner violence, family violence and sexual assault. Executive Director, Meredith Holland said that the funds will be used to replace beds in the shelter. "Our current bedroom furniture was donated and is falling apart. We will purchase dorm style beds, mattresses and emergency cots. This will be sturdy, safer and more sanitary." My Sister's House sheltered 162 women and children in 2008, with the average length of stay being 26 days. Staff and volunteers also fielded 2,403 crisis calls and worked with 1,189 outreach clients. Holland said that this support allows the agency to provide a safe, comfortable and welcoming environment for families living in the shelter.
More ...

Ten local students chosen to attend Governor's School
Ten Nash-Rocky Mount Public School System students were chosen from a select group of outstanding candidates from across North Carolina to attend Governor's School this summer. The Governor's School of North Carolina is the oldest statewide summer residential program for academically or intellectually gifted high school students in the nation.
More ...

Rocky Mount Academy appoints Smith as new Head of Middle School
Contributed – Tom Stevens, Headmaster of Rocky Mount Academy, recently announced that Rocky Mount native Vanessa Murray Smith has been named the new Head of Middle School, effective July 1. Her appointment culminated a 10-month nationwide search that included candidates from California to New Hampshire. "As we looked for the best leader of students and teachers, as we looked for someone with energy and creativity, Mrs. Smith emerged as the strongest amongst a strong group of candidates," Stevens explained. More ...

Nash Central High NJROTC, The Bulldog Navy, brings home trophy
Contrintued – Saturday the 7th of March saw the Nash Central High School NJROTC Unit participate in its first drill and field competition. 12 NJROTC units from across North Carolina and Virginia gathered at Cary High School for the 10th Annual Cary High School Classic Drill and Field Meet. Among those was the first year NJROTC unit from Nash Central High School - The Bulldog Navy. More ...

Peachtree Community News
Next Sunday, March 29, the Snyder Memorial Baptist Youth Choir of Fayetteville will lead the morning worship service at Peachtree. This choir is made up of 100 voices under the direction of Larry Dickens. They have participated in national; and international choir festivals. The group will be giving the first performance of their Spring Tour at Peachtree Baptist Church. A cordial invitation is given to all to attend this 11 a.m. worship service. More ...
BARBARA HARDISON
Red Oak Community News
The Women in Action of Red Oak Baptist Church and friends visited the homeless shelter in Rocky Mount on Tuesday, March 17. The group prepared and served a spaghetti supper with roll, salad, tea, and chocolate cake for 32 men and women. Members of Women in Action included Suzy Pearce, Audrey Pearce, Jean Mellor, Jeanette Hill, Hazel Hill, and Donna Davenport. Also joining them were Larry and Kirby Hill. Everyone enjoyed the visit there and look forward to visiting again soon. Following the meal, the group met at the home of Jean Mellor for their monthly meeting and fellowship. More ...
SUZY PEARCE
Ephesus Community News
On March 20 several Women on Mission ladies traveled to the LifeWay Ridgecrest Conference Center near Asheville, NC, for the Missions Extravaganza and 118th Annual Meeting of the Woman's Missionary Union of NC which lasted all weekend. Those attending were Margie Collie, Martha Edwards, Sue Rouse, Linda McLaurin, Jane Bryant, Elaine Lewis, Stacie Mulholand, and Debbie Phillips. They were accompanied by Tar River Director of Missions, Dougald McLaurin. This was a very inspirational and informative event. The ladies returned with refreshed hearts towards mission work. More ...
DEBBIE PHILLIPS
Relay for Life News
All meetings are held at the Family Medical Center of Rocky Mount - Time: 6-6:30 p.m.; Accounting & New Teams 6:30-7:30 p.m.; Regular Meeting - 7:30- 8 p.m.
More ...

Mt. Zion FWB Church News
Brother Bob Watkins welcomed everyone to Sunday School. There were 93 including 3 visitors present. 2 of our visitors were Rev. and Mrs, Jessie Caton. Several years ago he was our interim pastor for a while. We all loved them and I think they like us too. They continue to visit from time to time. Allie Farmer read the Bible verse today. Thank you. Bob's thought for today was "Footsteps". "Don't ask God to guide your footsteps if you are not willing to move your feet." Scripture that inspires this thought: Proverbs 16:9, "A man's heart deviseth his ways; But the Lord directeth his steps." More ...
ROSALENE BASS
Beulah Community News
I hope everyone had a good week. The warm sunshine will make us all feel better after so much rain last week. Many of you have said you missed reading my Beulah News last week. Thanks for your nice comments and I'll try not to miss writing it again. More ...
WILMA ENROUGHTY
Forgetta 'Bout it! You too can be a mafia boss
There is something most of you don't know about me, a dirty little secret.
I have committed some crimes over the last few weeks, and as of yet have paid little for it.
It started simply enough. I dabbled in a little mugging, held up a corner store and robbed a warehouse. That went so well that I stole a car, beat someone up and then one night the adrenaline was running so high, I robbed a pimp and then took a baseball bat with me to collect on a loan. More ...
Mike Brantley - 2 opinions posted
Here's to the best, and worst, of five years
This week, my husband and I will celebrate five years of marriage. Recently, I asked him to describe the past five years. I probably shouldn't have done that.
His answer: it's been the best, and the worst, five years of my life.
Gee, thanks. More ...
Amanda Clark - 1 opinion posted
Central To The Cause
ROCKY MOUNT - Even without five key performers, the band played on Thursday for the Nash Central Lady Bulldogs.
Central's lineup was depleted because of a mandatory school band trip, but the Lady Bulldogs were still away to roll past Bunn by a 7-2 margin in a non-conference girls soccer showdown on the NCHS campus.
More ...
Geoff Neville, Graphic Sportswriter
Young Lady Knights Top Louisburg
RED OAK -- Finding a way to replace graduated scoring threats Danielle Yates and Caroline Tippette has been the biggest priority this spring for veteran Northern Nash girls soccer coach Joe McCarthy.
For McCarthy, it's still a work in progress as the Lady Knights are still looking for a finisher to complement his club's solid array of playmakers. More ...
Geoff Neville, Graphic Sportswriter
Nash Co. clubs in Brittany
WILSON -- The Brittany For The Girls V Soccer Showcase will feature Nash County's four public high schools in action Saturday at Gillette Park.
Nash Central and Southern Nash will both play at 8:30 a.m. The Lady Bulldogs will meet Lejeune on Field One, while SNHS will face North Johnston on Field Three. More ...
Staff Reports - 1 opinion posted
Rocky Mount takes out S. Granville on diamond
CREEDMOOR -- A six-run explosion by Rocky Mount in the fourth inning fueled the Gryphons' 13-6 baseball win at South Granville last Wednesday.
The game was moved from Tuesday to Wednesday due to wet grounds at the school.
The big hit of that inning was a three-run home run over the right center field fence by senior catcher Ben Fish. Fish went 3-for-4, scored three times and knocked in a season-high four runs. Fish's homer was the first of the season for the Gryphons (4-1). More ...
Charles Alston, Graphic Correspondent
Long claims 300th for NCWC
FAYETTEVILLE -- North Carolina Wesleyan College head baseball coach Charlie Long earned the 300th win of his career on Sunday as the Battling Bishops turned in a 5-2 victory over USA South rival Methodist University in Fayetteville.
Coupled with Saturday's 5-4 defeat of the Monarchs, the Bishops were able to sweep the series and take over sole possession of first place in the league standings with 3-1 conference record. Wesleyan has now won 10 of its last 11 contests to move to 14-11 overall. More ...
Staff Reports
Eagle Scout eyes new stands for Southern soccer program
STANHOPE -- Soccer fans at Southern Nash High School will have better seats for next season, thanks to the efforts of a Spring Hope Scout.
Lawrence Sandifer, a freshman at the school, is working on replacing the bleachers as part of his Eagle Scout project. Sandifer said his love of the sport led to the idea. More ...
Amanda Clark, Graphic Staff Writer
East Carolina sweeps Central Florida
GREENVILLE -- Sophomore Kevin Brandt tossed 5 1/3 innings of scoreless relief, facing one batter over the minimum, while Kyle Roller hit his third home run of the weekend to help No. 23 East Carolina to an opening weekend sweep of UCF at Lewis Field inside Clark-LeClair Stadium Sunday afternoon.
Roller continued his hot hitting on the day going 2-for-4 with a homer and three RBI and finished the weekend series batting an impressive .692 with three jacks and 10 RBI. More ...
Staff Reports
Wilson Fike claims NEW-6 golf match
NASHVILLE -- Perennial powerhouse Wilson Fike earned the top spot at the NEW-6 Conference boys golf opener, which was held Monday at Birchwood Country Club.
All six of Fike's golfers shot in the 70s, led by Coalter Paxton with a 70. More ...
Staff Reports
RICHARD EARP
NASHVILLE - Richard Earp, 61, passed away, Wednesday, March 18, 2009. He was born September 26, 1947 in Nash County. He was the son of the late, Hassell and Estelle Griffin Earp. Richard was a loving and caring husband and father. He was preceded in death by a brother, William Clinton Earp and a sister, Judy Earp. More ...

AILEAN DEANS TANT
NASHVILLE - Ailean Deans Tant, 83, passed away on, Sunday, March 22, 2009. She was born December 16, 1925 in Nash County. She was the daughter of the late, Alfred and Allie Joyner Deans. More ...