Subscribe/Access
Advertisements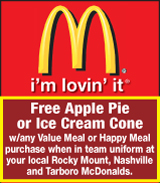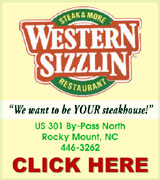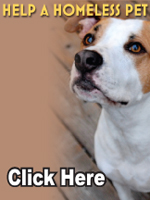 Sections
Member Options
NRMS Board concerned with K-2 achievement gap
"What are we doing for our kids who are not developing?" asked board vice chairman Evelyn Bulluck at the Nash-Rocky Mount Schools (NRMS) board meeting Monday night. "What are we doing to get them where they ought to be?"

The board reviewed a report on the system's assessment of grades K-2, which describes student readiness based on reading, writing, and math abilities at grade level. Based on NRMS Assistant Superintendent Connie Luper's report, the majority of students in grades K-1 entering the system this school year were classified as "still developing" readers and by the middle of the year the majority were classified as "developed" readers.

Bulluck expressed interest in those students who are classified as "still developing" in reading, asking what the administration and schools are doing to ensure that these students do not get too far behind. "What are we doing in particular to reach these students early on," she asked, "instead of playing catch up?"

"When I look at the scores from the beginning of second grade and see five schools that have 70% of their students 'still developing,' to me, that's a problem," she said.

But the determination that a student is "still developing" as a reader includes not only at-risk students, but also average students as well as a few that will later be identified as gifted, Luper told The Graphic. And it does not in any way mean "delayed" or not having the ability to achieve.

The assessment for the beginning of every year for every grade shows that most students have yet to master that grade's skills. Those who are advanced and found to be "developed" as a reader at the beginning of a year include those who are academically gifted, have extra help at home, participate in tutoring, or a host of other factors, she said.

The school system chose the Texas Primary Reading Inventory (TPRI) to assess student reading abilities at the beginning, middle, and end of the school year for students in grades K-2, Luper explained to the board. The NC K-2 Writing Continuum is a statewide method used to analyze grades K-2 student writing. The school system chose NC Mathematics Assessment to assess math skills for grades K-2. At each grade level, additional goals are a part of the assessments.

By the middle of this school year, Luper's report shows that the majority of K-1 students are "developed" readers. Second grade assessments for the middle of the year were not included in the report. The state looks for each student to make 180 days of "growth," which she said is currently on track.

The breakdown for percentage of 2009-10 NRMS first graders classified as "developed" readers mid-year are Winstead 83% (1), Middlesex 82% (1), Coopers and Johnson 76% (1), Hubbard 71% (1), Benvenue, Pope, and Red Oak 65% (1), Williford 61% (1), Spring Hope 59% (1), Nashville 55% (1), Bailey 52% (1), Baskerville 50% (1), and Cedar Grove 49% (1).

Those that are "still developing" are the focus for teachers and school leadership groups. Schools are "using assessment results," Luper states in her report, "to flexibly group students for targeted small-group instruction, for at-risk and higher-achieving students."

"The school system is doing a good job," said board chairman Bob Jenkins. He suggested that perhaps many students are not achieving at the same level due to parent involvement and community support.

"We would all like to see the number of 'still developing' students at zero," he continued, "but that's a utopia. I don't think there is such a program, and I don't think realistically we are going to get down to zero at every school."

Board member Robert Bynum said his concern is that social issues have always been a part of the learning equation, but by now efforts and strategies should be in place to be able to help overcome these challenges. He suggested a surrogate parent program would add a network to help students who are struggling.

"There's a reason we don't have state testing until the end of the third grade," said board member Cindy Berry. "We have four years to do all we can to get students up with their peer group. We are not unique." At the end of third grade, students are tested according to state standards, and it is at that time that 7% of NRMS students are identified as talented and academically gifted by a variety of measures.

Board member Gregory Camp said he does not view the report statistics as terrible. "I think the numbers show tremendous positive increase," he said. "Teachers and administrators do a great job, and these numbers are not disheartening or bleak."

The board asked Luper to bring back additional data based on the last three years that the TPRI has been used, to compare numbers at the beginning, middle, and end of the year for grades K-2. Bulluck also asked for a report of specific initiatives and strategies that are in place to bring at-risk children further along at the beginning of their education.

In other matters, the board also reviewed the accreditation standard "Resources and Support Systems." This standard requires that "the system has the resources and services necessary to support its vision and purpose and to ensure achievement for all students."

"Stakeholder groups, leadership team, and assistant principals came to the consensus that NRMS earns an 'operational' rating," Luper shared, which means "practices and procedures are actively implemented."

To move to a "highly functioning" rating, the system plans to become more transparent and give more information about the process for allocating resources and to "share how departments work together to create alignment for the district vision and mission."

The board also approved the 2010-11 child nutrition budget, which shows no change in lunch pricing, and approved a copier contract with its current supplier.

Mark Strickland, NRMS special assistant, presented the board with a capital projects five-year plan for review. The board discussed changes to be made before its meeting with the county commissioners, and plans to formulate a committee at its next work session to focus on capital projects.

The board's next meeting is scheduled for Monday, May 3, at 7 p.m. in the NRMS Central Office in Nashville. The public is invited to attend and may address the board publicly at this time.

Printer-friendly format
---
---