Subscribe/Access
Advertisements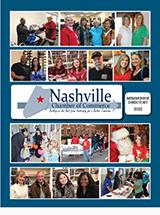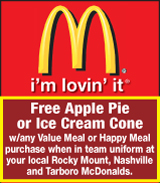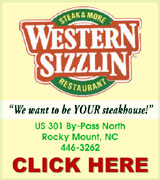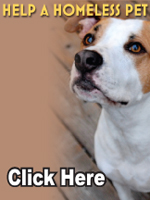 Sections
Member Options
It's time we make a change for our youth

If you're a parent of a child who attends high school, or even middle school, then what you're about to read won't be shocking, that is if you've been paying attention and if your child has an open relationship with you and can discuss what's going on at school.

Over the past few weeks, I've heard some pretty alarming stories from parents of teens at our local high schools. Stories have included a parent witnessing a possible drug deal right in front of one high school, and watching a group of students partake in what looked like smoking marijuana, also in front of a high school.

Parents have also told me their kids have come home on several occasions mentioning they're afraid to walk in certain halls at school due to gangs making threats and hearing that in some cases, teachers being threatened in their own classroom.

This stuff sounds like a made for TV movie, not our local high schools. But I've heard enough from different folks to believe we've got a problem.

In every generation, there have always been concerns of the influences on adolescents. In the 50's, it was feared that Elvis would destroy the morals of teens. The 60's and 70's brought out war protesters, a huge change in fashion and is remembered for the sexual revolution and women's equal rights. The 80's have been referred to as the me-me-me generation and the public awareness of AIDS. The 90's brought the Internet.

Here we are, in the 21st Century, with the latest and greatest of technology and access to more information than we can deal with, but we're still facing problems with our youth, but on a much scarier scale than in the past decades.

Now we're dealing with drugs that kill and gang-related issues that can lead to crime and death. We have teens who really have no respect for anyone, parents and teachers included.

We've concentrated on early education statistics, implementing programs such as the No Child Left Behind Act.

But have these programs worked? No.

Dropout rates are high. Grade average scores are dropping.

So what are we doing differently now than 50 years ago? I think it's what we're NOT doing.

In my opinion, we have evolved into a period of time where in some cases folks are too busy to pay attention to what's going on with our youth or, sadly, some just don't care.

And unfortunately, there are cases that no matter what parents do in the early and teen years, they end up with problems.

I don't know what the perfect answer is, but I do know we can't keep ignoring, on a national or local level, the fact that we have a problem.

It's almost impossible to skip a week without hearing about gangs, violence or drugs in some area of the state.

Where do we begin to fix things?

Right here, on a local level. It starts at home, but we're all responsible.

Someone mentioned to me they had recently read that it just takes five positive influences in a child's life to reduce the possibilities of underage drinking, or activities that lead to trouble. Just five. If I'm not mistaken, the Boys & Girls Clubs also teach this.

So when an opportunity arises to be that positive influence, we must accept our role of helping. Whether you're a Sunday School teacher, a school teacher, a volunteer with an organization that deals with youth or an aunt or uncle, there will be a time all of us can get involved and help.

Something else we, as a nation, will have to do is to stop being so politically correct and face the reality of the problems in schools. We have children who attend school to learn, but are being ignored because the teacher is too busy dealing with the problems in the classroom. So who's really getting punished? The one who is causing trouble or the kid who is trying to get an education?

We can't continue to allow the troublemakers to rule the hallways and classrooms. There's a place for those who can't behave and continuously disrupt others, it's called Alternative School. And at that point, when a child arrives through the doors of the Alternative School we hope the teachers and staff can begin to make a difference in the lives of these students.

Another thing we have to do is face the problems of our youth. I've been told there was a drug bust at one local high school recently, but nobody is talking to the press. Keeping these instances a secret won't make the problems go away. Public awareness grants us as a community the opportunity to accept and address problems.

I'll leave you with a paragraph from an article in a parent-teacher magazine that was published February 29, 1935.

Facing the Problems of Youth
Eleanor Roosevelt

"I should like to leave with you this one idea which I have been thinking about a great deal of late: the necessity for us as parents, as teachers, as older people, to put our minds on the problems of youth, to face realities, to face the world as it is and the lives that they have to live—not as we wish they were, but as they are—and, having done that, to give our sympathetic help in every way that we can.

On a lighter note - It's time to get shopping

Election day is over, Veteran's Day has come and gone, which can only mean that 2007 will shortly take its place in history with a new year quickly approaching.

With that said, Christmas is just a little over four weeks away (34 days away for those who like to count down the days 'til Christmas) which means it's time to get to work on the shopping list.

As always, there are a lot of great opportunities right here at home to purchase gifts anyone would be delighted to receive.

So here's my traditional plea to SHOP LOCALLY for those of you who start your Christmas shopping Friday.

For retail shopping ideas, inside today's edition you'll find dozens and dozens of ideas from local stores. Some in the newspaper and some in our Holiday Gift Guide that's tucked inside the newspaper.

While we're on the subject of the newspaper, a subscription to The Graphic always makes a great gift, that keeps giving all year! Just call us and we'll do the rest. We even mail a card to the gift recipient, or you can drop by to get the card for something to put under the tree.

Another great gift idea that keeps on giving and can be purchased right here in town is available at the Nash Arts Center. An annual membership to the center saves the recipient money all year on programs such as concerts and plays. Or, you could purchase tickets to an upcoming event. Also, they still have for sale the Nash County Book of Architecture that can be enjoyed over and over again by the recipient.

Nash County 4-Hers are gearing up for the annual Holiday Shopping Extravaganza that will be held Nov. 30 and Dec. 1 at the Nash County Ag Center. Local vendors offer great gift ideas, free gift wrapping is available, you can dine at the Clover Cafe while shopping and enjoy live entertainment this year! Admission is only $2 which automatically enters you in a 50/50 raffle. Funds raised from the event benefit the Nash County 4-H Youth Development Program. What could be better than shopping somewhere that you know your money is going to help out our local 4-H groups? Look inside today's Graphic, in the Holiday Gift Guide, for details plus check out next week's Graphic for an up-to-date schedule for the event.

Gift certificates make wonderful gifts and just about everyone offers them including our local restaurants, retail stores and grocery stores. And don't forget local services such as salons and gas stations.

The possibilities are endless. Just remember when you shop locally, your money goes a lot further because these shops are going to invest money back into our community.

Happy Thanksgiving!
Printer-friendly format
---
---