Subscribe/Access
Advertisements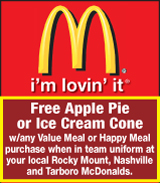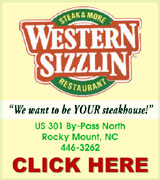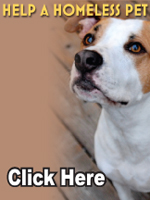 Sections
Member Options
SN goes 1-2 for the week
STANHOPE -- After rolling through the early portion of their soccer schedule with an undefeated record, the Southern Nash Ladybirds went 1-2 in action last week.

Southern Nash fell 1-0 at home versus Bunn and was also topped 2-1 by Northern Vance, with Jamise Harris-Baker scoring the lone goal for SN with an assist from Laney Ezzell off a corner kick.

The Ladybirds rebounded with a 4-0 decision over SouthWest Edgecombe as goals were delivered by Ezzell, Harris-Baker, Letty Cantera and Denise Gonzalez.

"We had a lot of shots, but we shot right at the keeper,'' said SNHS head coach John Matthews.

"In the Northern Vance game, we made a couple of mistakes on defense, and (NV) capitalized on them.

"We are having trouble finishing. We're settling for long shots. Hopefully, we'll learn from our mistakes.''

The Ladybirds will host Northern Nash today for a key Big East Conference matchup.

SN SOFTBALL: Southern Nash stepped out of league action last week to secure a 12-4 triumph against the Southern Wayne Lady Saints.

Amanda Wood was the winning pitcher, allowing four hits, four runs and four walks while striking out a quartet of batters.

Offensive standouts for SN were as follows:

• Danyelle Noland -- 2 runs and 1 single
• Takirra Thompson -- 1 run and 1 single
• Madison Bell -- 1 run
• Amanda Wood -- 2 runs, 2 singles and 1 double
• Tyreka Nicholson -- 3 runs and 2 singles
• Ayessah Hall -- 1 single
• M.K. Brantley -- 1 run
• Erin Ogden -- 1 run, 1 single and 1 double
• Taylor Joyner -- 1 run

SN JV SOFTBALL: Southern Nash rallied with five late runs to defeat Southern Wayne by an 11-9 tally in junior varsity softball action.

Hitting leaders for Southern Nash were as follows:

• Hannah Wood -- 1 run
• Jordan London -- 3 runs
• Morgan Winstead -- 2-for-2 with 3 runs
• Jessica Braxton -- 2-for-3 with 2 runs
• Kristen Davis -- 1 run
• Tiffany Whitman -- 2-for-2 with 1 run
• Danielle Andelin -- 3-for-3
• Michaela Brantley -- 1-for-1
• Haylee Wilson -- 1-for-1

Brantley was also the winning pitcher on the mound.

GIVENS: North Carolina Wesleyan College's Brandon Givens has broken several program records over the course of his remarkable senior season.

The Ruffin, S.C., native continued that trend on Saturday, this time at the national level, when he broke the Division III All-Star Game record with a game-high 43 points in Salem, Va.

Givens led his East All-Stars to an impressive 124-102 victory over the West All-Stars. He went a solid 14-of-19 from the floor, which included going 3-for-4 from downtown and 12-for-14 at the free throw line.

Givens completed the double-double with a team-high ten rebounds, while igniting the crowd with a series of dunks.

When asked which of his All-Star experiences was his favorite, however, Givens humbly responded with his opportunity to take part in Saturday morning's clinic for area Special Olympians... a response typical of a young man who is an All-Star in more ways than one.

LC WINS TITLE: The second-seeded Louisburg College women's basketball team earned the program's third national title last Saturday as the Lady Hurricanes knocked off top-seeded Mesa CC (Arizona) at the 2013 Division II NJCAA Tournament in East Peoria, Ill.

The Lady 'Canes trailed by eight, 36-28, at the half but a move to man-to-man defense and solid work on the boards proved to be the difference in a second half that was all LC.

Louisburg forced 19 MCC turnovers and only made three of their own.

Those turnovers turned into 17 points for Louisburg and the Thunderbirds didn't score any points off of the Lady Canes' miscues.

 Justin Taylor led the Lady 'Canes in scoring as dropped 19 in the championship game.

Louisburg dominated the boards late in the second half and out-rebounded Mesa 51-41 in the game.

Latrice Phelps led the way on the glass for the 'Canes as she swiped ten boards and earned a double-double, scoring 13 points.

 Guards Tiffany Johnson and Olivia Gaines also hit for double digits as Johnson scored 15, while Gaines scored ten including some big free throws in the final minute of the ball game.

 The Lady 'Canes wrap up the 2012-13 season with a final record of 32-3.

LC CAMP: Louisburg College will host a Louisburg Soccer Academy Spring Break Camp from April 1-4 on the LC campus.

Times will be from 9 a.m.-noon each day. Boys and girls ages 6-14 are welcome.

Cost is $75 per camper, which includes a T-shirt.

LC head coaches Cristian Neagu and Andy Stokes will serve as the camp directors.

For more information or to register, call Coach Stokes at (919) 497-3234.

FISHING TOURNEY: The N.C.B.A.S.S. Federation Nation will host a Bass Fishing Tournament on June 1 at Kerr Lake in Vance County.

The event will benefit the Boys and Girls Clubs of North Central North Carolina.

Entry fee is $200, which includes Big Fish.

For more information or to register, e-mail Chuck Murray at leanliner@aol.com or call the Boys and Girls Clubs of NCNC at (252) 430-1871.

CANES: The Carolina Hurricanes have announced season-ticket pricing and incentives for the 2013-14 National Hockey League season at PNC Arena in Raleigh.

Continuing a popular benefit, fans placing at least a 30 percent deposit toward full-season and 26-game plans by April 12 will receive PNC Arena food and beverage gift cards valued at 10 percent of their total season-ticket purchase (excluding handling and parking costs).

Similarly, 12-game plan holders placing at least a 30 percent deposit by April 12 will receive food and beverage gift cards valued at five percent of their ticket purchase.

Additional season ticket holder benefits include:

• Playoff priority and discounted playoff pricing

• Long-time favorite season-ticket holder benefits such as the complimentary ticket-voucher and ticket-exchange programs
• Escalating merchandise discounts for longevity
• Designated season ticket holder entrances
• Zero-percent interest

For information on Carolina Hurricanes ticket packages, visit www.CarolinaHurricanes.com or call 1-866-NHL-CANES.

MUDCATS: The Carolina Mudcats, Advanced-A affiliate of the Cleveland Indians, have announced that single-game tickets are now available.

Fans will be able to purchase single-game tickets through the team's website at carolinamudcats.com or by calling (919) 269-CATS.

For 2013, regular season seating prices include Adult Premium Field Level for $11, Box Seats for $10 and General Admission for $6.

Cattails Restaurant Skybox Seats are $15. For Box Seats and General Admission, children 3 and under are free, and children ages 4-6 are $3.

The Mudcats accept Visa, Master Card, American Express and Discover as payment options.

Fans can also purchase season tickets, Mini Plan ticket packages and group outings by calling the front office at (919) 269-CATS.

The Mudcats will host the Winston-Salem Dash at Five County Stadium for Fireworks Friday on Opening Night, April 5, at 7:15 p.m.

FOOTBALL CAMP: The Griffin Experiment Elite Football Camp will be held June 6-8 at Glover Park in Nashville.

Ages 8-12 are welcome to participate. Cost is $35 (registration before April 30) or $45 (registration May 1-6).

Applications are available on the third floor of the Nashville Administration Building.

The camp is overseen by Pernell Griffin, a former player at East Carolina University and for NFL Europe.

For more information, contact Griffin at (252) 367-9059 or by e-mail at thegriffinexperiment.com.
Printer-friendly format
---
---