Subscribe/Access
Advertisements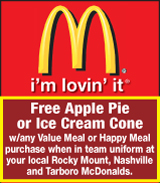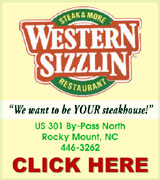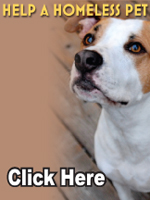 Sections
Member Options
A five-year old's strategy of pickin' up chicks
It started with a family dinner in Wilson, but it ended with me shoveling manure in the dark. All because of a particular 5-year-old. At least that's the story I'm going to stick with.

After meeting family for a long overdue visit to Cracker Barrel — one of just a handful of places the kids will all be happy — there were things to do. When we were done, I had to run by Tractor Supply to get feed for our Alpine dairy goats, and Lowell volunteered to be chauffeured. While the 5-year-old is my handy, all-purpose, number one assistant on our micro-farm, I should have known there was an ulterior motive. It is rare when he doesn't want to go with his mama.

So as we headed to the store on the wintry night, Lowell put his plan into action.

"Daddy, if they have baby chicks, can we look at them?" he asked.

"It's too early for chicks. It's not even the middle of February yet."

"But, if they do, can we look at them?"

Confident, I agreed.

At the next stoplight, Phase 2 began.

"Daddy, if they have baby chicks, and they're really cute, can we get some?"

"They're not going to have baby chicks, buddy. That's usually closer to Easter."

"But, if they do, can we get some?"

"Well, it depends on what breed they have. Remember, we like egg layers, and old timey breeds. And a lot of times they don't have those."

"But if they do, can we get some? If they're really, really, cute?"

"We'll see," I said. I was not as confident as I had been before. Did Lowell know something I didn't? Had he seen one of those signs by the street indicating Chick Days, or had he seen some in the store when he had been in with his mama or grandmamma?

It was dark by the time we got to Tractor Supply. We hustled in out of the windy evening, and before I could get a cart, Lowell squealed and took off for the back of the store. He had caught a glimpse of the red brooder lights.

We had talked about getting more chicks in the spring, but I hadn't cleaned out the brooder, the feeder, the waterer or checked lights and drop cords. I was squirming.

And when I caught up with him, I knew how things were going to end. He was in another world. He and his brothers are natural-born fowlers, hand-raising animals for three years that will actually squat when approached, and wait to be picked up and petted. He was already making his selections.

"Lowell, we have to make sure they have one of our breeds," I said. It was lame. He pointed to the sign without ever looking away from the day-old chicks. He also reminded me that our last brooder light had blown out last spring at the end of the season. Rhode Island Reds. One of "our" breeds, and the birds had just arrived that day, another requirement for us — we think health is better the quicker they get home.

Within 10 minutes, we were headed home with a half dozen terrified, cheeping, scrounging chicks. Lowell was already working on names. His ideas sound like race horses: Mary's Red Bullet, Blue Bell Runner, etc.

We called to let Kristi and Holly and Kent know. They were all excited. My nephew was called to help me get the brooder back up on the porch. We were met at the door as soon as the car hit the drive.

Kristi was already laughing and shaking her head. "I knew when you and Lowell went you were coming back with chicks." I guess the boy and I have a track record — we have left before to run errands and come back with goats at least twice, and chickens more times than we can count.

So there I was, with Lowell holding a light, shoveling out the brooder I had put off from last chick season. At least we'd have great fertilizer for the blueberries and blackberries.

We plugged in the light, installed newspaper and some bedding, and filled the feeders and waterers. The chicks were tiny and fragile, about the size of a golf ball with fuzz, a head and reptile legs.

After just a few weeks, the birds are about six times the size they were when we brought them home, and they are well into feathering. In a few weeks they'll move to the "chicken tractor," a portable mini-coop that lets them get onto grass and have some more room before they go to their mini-pasture with a homemade shed (that has a porch) and an old rabbit house converted to a nesting house.

Everyday Lowell goes out to check on the brooder and reports back.

"They are huge," he always says. "When are we getting some more?"

We started planning our order on Sunday. The next chicks will come in June, just a few weeks before we'll start getting fresh eggs.

Printer-friendly format
---
---