Subscribe/Access
Advertisements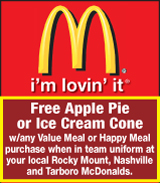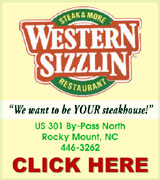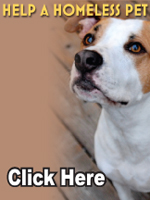 Sections
Member Options
Back
Early voting begins October 15th


The Nash County Board of Elections office is gearing up for the 2020 General Election.
The office has created a website at nashvotes2020.com that will answer any questions you may have on the voting process or how to get registered to vote.
In addition, the Nash County Board of Elections office will be open this Saturday, October 3 from 10 a.m. until 2 p.m. for normal elections-related transactions.

More ...
AMANDA CLARK, GRAPHIC STAFF WRITER
Nashville hires new town clerk


The Town of Nashville has announced the appointment of its next town clerk.
Sarah Tinkham will start with the town on Monday, October 12.
Tinkham comes from Bertie County, where she is currently employed by Bertie County Government as the Clerk to the Board and Executive Assistant to the County Manager. She has been in that position since 2013.

More ...
AMANDA CLARK, GRAPHIC STAFF WRITER
Young man dies from COVID-19


A man in his early 30's became the 43rd person to die in Nash County from complications associated with COVID-19.
The man died on September 29.
"Our thoughts and prayers are with the family and friends of this patient," said Bill Hill, Nash County Health Director. "It is imperative that we continue to put our best efforts forth to slow the spread of COVID-19."

More ...
AMANDA CLARK, GRAPHIC STAFF WRITER

Percy Price salutes volunteers of the annual Veterans Appreciation Luncheon as he drives through to chat with friends.

THANKING VETERANS


Charles Johnson has been attending Brenda Stallings' Veterans Appreciation Luncheon for several years now.
Johnson, a World War II veteran, enjoys the fried fish lunch he is served each year, but even more, Johnson enjoys the hug he receives from Stallings.
This year was no different.

More ...
AMANDA CLARK, GRAPHIC STAFF WRITER
Blessing of the Pets set for Saturday!


Nashville United Methodist Church is reaching out to animal lovers for its first ever "Blessing of the Pets."
The event will be held on Sunday, October 4 from 4 to 5 p.m. on the lawn by the bus garage, which is off of Church Street.
The blessing of pets and animals is often celebrated on October 4, or on a Sunday near that date, in culmination with the feast of St. Francis of Assisi.

More ...
AMANDA CLARK, GRAPHIC STAFF WRITER
"The Momeyer Cowboy" is riding high at 99!!


Demo Tant spent most of September 21st on the phone.
"I near about talked 'til I couldn't talk," Tant said. "I reckon I had about 100 calls."
Each and every call was to wish Tant a happy 99th birthday.
Even Tant's Raleigh financial advisor got in on the special day, sending Tant a bouquet of 99 assorted Roses.

More ...
AMANDA CLARK, GRAPHIC STAFF WRITER
Red Oak Alumni holds annual meeting virtually


Alumni of Red Oak High School weren't able to gather in the traditional sense for their annual meeting but that didn't stop members from celebrating.
The 102nd consecutive alumni meeting was held virtually on Thursday, September 17th via the Zoom platform.
The meeting included remarks from guest speaker Gwen Tolston Davis, a 1964 graduate of Red Oak High School.

More ...
AMANDA CLARK, GRAPHIC STAFF WRITER
Library is approved for $10K grant
Nashville's Harold D. Cooley Library has been approved for its third grant this year.
Library Director Tikela Alston wrote, requested and received the SLNC Cares LSTA 2020-2021 Grant in the amount of $10,000 for the library.
The title of the grant is "Cooley Goes Digital."
More ...
500 MILE WALK
Pictured above, Sellers walks in downtown Nashville carrying a cross in which people have signed at the locations they have stopped.
More ...
NASH COUNTY SHERIFF'S OFFICE REPORTS
A warrant service was reported on 9/26/20
A seat belt violation in the front seat and simple posession of a schedule VI controlled substance was reported on 9/23/20 at 10527 Baldy Hill Road
Manufacturing marijuana was reported on 9/22/20 at 11009 Taylors Store Road, Nashville
A package was reported on 9/22/20 at 1101 Instrument Drive, Rocky Mount
More ...

SHACKEEL COLEMAN
Drug busts made on I-95
The Nash County Sheriff's Office J-CAT, or Joint Criminal Apprehension Team, made several arrests over the past week for trafficking on I-95.
On Wednesday, September 23 at around 4:08 p.m., a member of the J-CAT team attempted to stop a vehicle for a traffic violation on I-95 Southbound, near the 142 mile marker.
More ...
Agent teams up with NFD to serve up kitchen safety
The National Fire Protection Association (NFPA) and State Farm Agent Sandy Frazier are teaming up with the Nashville Fire Department to support Fire Prevention Week, an annual public awareness campaign promoting home fire safety.
State Farm Agents are delivering Fire Prevention Week toolkits to more than 2500 fire departments across the country.
More ...
Local student receives scholarship
Eden Curtiss, a 2020 graduate of Rocky Mount High School, has been awarded PFLAG-RM's annual $1000 scholarship for her work to move equality forward in the schools and community. A strong advocate for LGBTQ+, black lives matter, and animal rights, Eden is a first year honors student at UNC-Chapel Hill, majoring in political and environmental sciences. She is the daughter of Philip Curtiss and Sherry Sutton of Rocky Mount.
More ...
Jesus is our saviour, but not always our Lord


"For Christ's love compels us, because we are convinced that one died for all, and therefore all died. And he died for all, that those who live should no longer live for themselves but for him who died for them and was raised again." (2 Corinthians 5:14-15)
My wife and I went through a terrible storm several years ago, one of those storms that life brings your way. It was ferocious. Just when you thought things couldn't get any worse for us, the wind would pick up and the rain would begin to pelt even harder.

More ...
MIKE RUFFIN
Intersections: God and Life


No matter our circumstances, God responds when we turn to Him. When we are in a right relationship with Him and walking in obedience and submission, He determines the limits of our trials and suffering. This doesn't mean He'll remove all pain and trouble from our lives, but He guards us through it. And even if we lose our lives, He promises that we will immediately be in His presence (2 Cor. 5:8).

More ...
CARLYLE HALL
SANDY CROSS NEWS


Southern Nash Middle School received their first students since March this past Monday. The teachers were very excited to see the students and the students were glad to finally be back in school.
An Evening of Academic Excellence was held at Southern Nash High School this past week.

More ...
EMILY SILLS
Luke's Word for the Week


Hi Fellow Followers! What follows is Part 2, this article will make much more sense if you read Part 1 found in the September 24th edition of The Graphic.
The earth is prone to death, disease, and decay. Along with this, there is a deceiver with designs to destroy. These are ideal opportunities for the devil to destroy through division. Remember, the devil is an opportunist.

More ...
LUKE WHITEHEAD
RED OAK NEWS


Congratulations to Matthew and Brittany Bass Ard who were united in marriage Saturday, September 19! Brittany is the daughter of Greg and Kim Bass.
The Fisher Pumpkin Farm is open for business! Whether it's for decorating inside and out or for cooking those famous fall dishes, the Pumpkin Farm, located on Hwy 43, is the place to be.

More ...
SUZY PEARCE
Nash County Animal Friends' Notebook


RENTING? Want to adopt a pet? STOP! Before you consider adopting, review your rental contract. Many do not allow pets or allow only a certain number of pets or pets of a certain size or species. Even if they do allow pets, there is usually a security deposit!
YEP, if you rent, make sure all your legal obligations are taken care of first, before you even go looking.

More ...
CAROL VIERELA
PEACHTREE COMMUNITY NEWS


The Peachtree Baptist Church WMU will participate in the 2020 Appalachian Christmas Outreach Backpack Ministry. The Appalachian Coalfield Ministry is seeking to meet the physical and spiritual needs of those living in the Appalachian area. The sign-up sheet is in the narthex. We will only be taking names this Sunday and next. Statewide goal is 18,000 backpacks.

More ...
FRAN BUNN
ECC names new director of College and Career Readiness
A local leader in education has been tapped to lead the Division of College and Career Readiness (CCR) at Edgecombe Community College.
LaShawnda Washington, who has worked at ECC since 2006, also is a member of the Nash County Public Schools Board.
She has served College and Career Readiness students in a variety of capacities, including as a distance learning instructor, English as a Second Language instructor, and coordinator of Basic Skills Plus.
More ...
NC SweetPotato Commission launches K-12 curriculum
The North Carolina SweetPotato Commission (NCSPC) has launched K-12 curriculum to help teachers and parents educate students about the state's vegetable, the sweetpotato. In addition to highlighting the numerous health benefits of the orange superfood, the lesson plans teach students about various aspects of agriculture using STEM-focused curriculum.
More ...
A QUICK CHAT
Brenda Stallings and District Court Judge Beth Freshwater-Smith talk to Robert Flowers after delivering his fish plate to him during the annual Veterans Appreciation Lunch, which was held as a drive-thru this year.
More ...
HELPING HAND
Middlesex Police Lt. J. Amos and Chief Mike Collins volunteered to hand out meals during the drive-thru appreciation event last week.
More ...
TAILGAITING
Gene Braswell and Bill Strickland enjoy a tailgate lunch at the annual Veterans Appreciation Lunch at Brenda Stallings Middlesex home.
More ...
Big Brother's ear reaches to other languages


Often, this column is about the absurd.
Sometimes it's the absurdities of the author, but lately it's been about the absurdities of this country in 2020.
A few weeks, I wrote about a kid who had the police called on him because during his online class, his teacher saw a BB gun on the wall in another room.
For some reason, the nutjob teacher considered this bringing a gun to school as did the principal.

More ...
Mike Brantley
We can make a difference


Dear editor: The time to be quiet and stand back and do nothing is over.
It is time to stand up, honor, respect, and live by the word of God. There have been a lot of things happening in the course of the last several years, but my faith remains.
The Bible teaches us to hide the Word in our hearts.

More ...
LETTER TO THE EDITOR
Backward Glances


This photo was originally published in The Nashville Graphic on January 24, 1963. Andrew Tyson, (No. 10) of Nashville High School drives in for a layup as Ronnie Pace (No. 24) of Spring Hope High School tries to slow him down.

More ...
A PICTORIAL LOOK INTO THE PAST

NASH CENTRAL HIGH SCHOOL DISTANCE ACE LANDON ALFORD

CUPS RUNNETH OVER


ROCKY MOUNT -- Three in a row. And counting.
Nash Central High School's dominance of the Eastern Plains Conference's Wells Fargo Cup standings continued during the 2019-20 school year as the Bulldogs earned the crown for the third consecutive campmaign.
The Wells Fargo Cup is presented by the North Carolina High School Athletic Association to the all-points season-long leader in each league in the state.

More ...
GEOFF NEVILLE, Graphic Sportswriter
Cox In New Role At NC


ROCKY MOUNT -- Kent Cox has seen just about everything during his 20-plus years of experience as a teacher and coach.
But Cox is excited about a new endeavor as he takes his first step into the administrative sector of high school athletics.
Cox was recently selected as Nash Central High School's Assistant Athletic Director.

More ...
GEOFF NEVILLE, Graphic Sportswriter

NORTHERN NASH GIRLS SOCCER STAR CHARLIZE EVANS

CUP CHAMPIONS


NASH COUNTY -- Both Northern Nash and Southern Nash were hoping that a strong spring sports season would catapult them into a higher position in the Wells Fargo Cup standings out of the always-strong Class 3-A Big East Conference.
Both schools were looking to compete for league supremacy in a variety of sports during the spring.

More ...
GEOFF NEVILLE, Graphic Sportswriter
Bam stars in loss for Wolfpack


BLACKSBURG, VA. -- Southern Nash alum Zonovan 'Bam' Knight rushed for a team-high 94 yards, but it wasn't enough as North Carolina State University dropped a 45-24 road decision at Virginia Tech last Saturday night in Atlantic Coast Conference football action.
The Wolfpack, coached by Dave Doeren, fell to 1-1 overall on the young campaign.

More ...
Staff Reports
Faith ready for opener


ROCKY MOUNT -- Faith Christian School will begin its 2020 eight-man football campaign this Friday at home against Pope John Paul II Catholic High School.
Kickoff is scheduled for 7 p.m. on the FCS campus.
The Patriots, coached by the legendary Russell Weinstein, are coming off a 5-5 campaign.

More ...
Staff Reports
LOOKING FOR MORE
Nash Central High School was hoping to increase its Wells Fargo Cup standings lead in the Eastern Plains Conference in the spring, thanks to heroics from the likes of track and field pole vaulter Athen Drew.
More ...
"All That Fall" to livestream Thurday night
The first in a series of Samuel Beckett's radio plays, All That Fall, will stream live from the Imperial Centre Theatre on October 1st at 6 p.m.
Eleven local actors have been rehearsing for the past two months to for the event. This production will be free to the public to listen online.
A simultaneous listening group will meet at Larema Coffee House located at 106 S Washington Street, Rocky Mount.
More ...