Subscribe/Access
Advertisements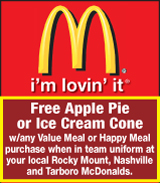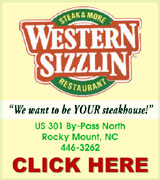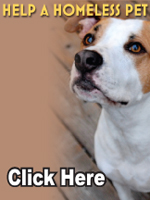 Sections
Member Options
Back
Sumner is named tax administrator


Doris Sumner officially became Nash County's Tax Assessor on September 8, as the Nash County Board of Commissioners approved her appointment.
Sumner, an over 20-year employee of Nash County, has been serving as the acting tax administrator for over a year now, following the retirement of Jim Wrenn.
Sumner was slated to be sworn in to the official post sooner but the process to be certified was delayed to COVID-19.

More ...
AMANDA CLARK, GRAPHIC STAFF WRITER
COVID-19 UPDATE


The Nash County Health Department has reported a large number of positive COVID-19 cases at a migrant camp in Southern Nash County.
Nash County Health Director Bill Hill reported 139 new positive cases on Monday. Those cases included 40 new cases on Saturday, 32 on Sunday and 67 on Monday.
"A large number of those were associated with a migrant camp in Southern Nash County on Highway 97," Hill said.

More ...
AMANDA CLARK, GRAPHIC STAFF WRITER

Peyton Andrews

TINY HERO


Super heroes were in abundance on Tuesday morning at Red Oak Elementary School but the real hero was little Peyton Andrews.
Staff at Red Oak Elementary dressed up in hero attire to cheer on Peyton, who will soon celebrate her fourth birthday.
Peyton has been attending some Zoom sessions with therapists from Red Oak Elementary School. She also receives home based therapies, which are helping her get ready to attend prekindergarten.

More ...
AMANDA CLARK, GRAPHIC STAFF WRITER
Developer meets with local citizens


Neighbors of property set for development on Western Avenue said they would prefer to see single family homes built instead of the multi-family homes developer Michael Hurt had proposed.
The Town of Nashville held a public meeting last Wednesday evening to allow citizens the chance to offer their opinions on future development plans at 608 Western Avenue.

More ...
AMANDA CLARK, GRAPHIC STAFF WRITER
Town of Red Oak nixes amusements


The Town of Red Oak may have to forgo hosting any amusements for its annual Christmas festivities this year but commissioners agreed last week that the event will still happen.
Commissioners agreed last month to move forward with hosting the annual Christmas Festival and Parade but with some changes due to the COVID-19 pandemic.

More ...
AMANDA CLARK, GRAPHIC STAFF WRITER

Coopers Ruritan Club President Danny Tyson speaks during the groundbreaking ceremony.

Coopers Ruritan breaks ground for new club house near fire department


A groundbreaking was held Saturday on a plot of land that will pave the way for the future of the Coopers Ruritan Club.
The journey to what will be the Coopers Ruritan Club's new clubhouse began in 2009, when several acres of land were purchased on Volunteer Road, next to the Coopers Volunteer Fire Department.
The Coopers Ruritan Club has a long history in the community. The club was chartered in March 1952 with 34 members.

More ...
AMANDA CLARK, GRAPHIC STAFF WRITER
Baptist Children's Home acquires Christian Adoption Services
The Baptist Children's Home of North Carolina announced last week that it has acquired Christian Adoption Services, an adoption agency with offices in Rocky Mount.
Christian Adoption Services was already working with the Baptist Children's Home through an official partnership that was established in July 2019. That relationship allowed the two organizations to refer families to one another in their areas of expertise.
More ...

Survivors and supporters attending the Relay for Life drive-thru event Sunday night all decked out in support of fighting cancer. (Contributed photo)

There's no stopping Relay for Life!


"Cancer doesn't stop and neither do we."
These words were on the mind of Sherry Harris last Sunday night as she watched cars pass by luminaries of loved ones and strangers alike at Nash Central High School.
The luminaries shined brightly for those whose lives who have been touched by cancer in some way.

More ...
AMANDA CLARK, GRAPHIC STAFF WRITER
NASH COUNTY SHERIFF'S OFFICE REPORTS
A missing person was reported on 9/19/20
A failure to stop for a stop sign or flashing light was reported on 9/13/20
A warrant service was reported on 9/18/20 at 00 Azmiuth Court, Rocky Mount
More ...
NASHVILLE POLICE REPORTS
INCIDENTS
A damage to property was reported on 9/14/20 at 102 Embassy Avenue
A larceny by an employee was reported on 9/14/20 at 1205 Eastern Avenue
More ...
Maintenance shuts down Old Spring Hope Rd
A section of Old Spring Hope Road in Nash County has been closed this week to replace a crossline pipe.
Maintenance crews for the N.C. Department of Transportation closed the road Monday near Old Bailey Highway south of Nashville. They will dig up the pavement, replace the drainage pipe, which is beginning to deteriorate, with a similar-sized culvert, then patch the road.
More ...
Rocky Mount DMV locations to remain the same
As the N.C. Division of Motor Vehicles continues its headquarters move to Rocky Mount over the next few months, it wants to remind area residents that the new complex on North Church Street will not include any customer service locations. It will not include a driver license office or a license plate agency.
Customers need to continue to get license and title/registration services at the DMV's other two locations in the city or visit the DMV website for available online services. They will also not be able to obtain certified driving records, attend hearings, pay fees, or obtain instant titles at this location.
More ...
PEACHTREE COMMUNITY NEWS


What a wonderful Sunday at Peachtree Baptist Church with Peachtree congregation, family, and friends remembering the hardships and dedication of those that came before us. They continued to pray for all the victims the Hurricanes, the fire victims, and we prayed for the people of this country.

More ...
FRAN BUNN
Salvantion helps us to view sin differently


"But God be thanked that though you were slaves of sin, yet you obeyed from the heart that form of doctrine to which you were delivered." (Romans 6:17)
I understand exactly what the Apostle Paul meant when he said, "You used to be slaves to sin." But I didn't understand it until I was born again. Salvation gave me a whole different perspective about the life I used to live.

More ...
MIKE RUFFIN
Luke's Word for the Week


Did the devil cause COVID-19? This was the question from my son, Benjamin, one early morning as we were enjoying some deep theological talk. (It's a byproduct of being the son of a preacher and having to deal with your Dad who loves to talk theology.)
It's a good question, and one that we, followers of The Way, must wrestle with.
So let's dive in.

More ...
LUKE WHITEHEAD
Intersections: God and Life


While preaching has fallen on hard times in some Christian circles, I'm going to assume for the sake of this article that you believe biblical preaching and teaching is a critical part of your discipleship and the church's growth in Christlikeness (see 2 Timothy 3:14-4:2). Yet, despite the importance of preaching, my guess is that many Christians give little thought to how they can get the most out of their church's weekly sermon.

More ...
CARLYLE HALL
SANDY CROSS NEWS


Sandy Cross United Methodist Church enjoyed the morning worship in the sanctuary with Pastor Eric Packard giving the message.
Christian Fellowship Church enjoyed the morning worship and message, "Kingdom Vision", given by Pastor Daniel Parker. The church received over 10 new members and also had 1 to be baptized during the service.

More ...
EMILY SILLS
Nash County Animal Friends' Notebook


UNBELIVEABLE.... I couldn't believe my eyes when we got a photo of a dog in need. We did the right thing; we forwarded the photo and address to Animal Control and the very next day the dog was seized. There are rules and regulation for the protection of animals. None of them was being done. The dog had no food, no water, no shade and no shelter. In fact, it was in a small dog crate just sitting in the back yard with some trash. How and who did such a horrible thing?

More ...
CAROL VIERELA
Step away from the world and enjoy!


I'm a firm believer that people are only entitled to complain about one type of weather.
In other words, a person shouldn't complain about the heat and the cold. That's just being whiney.
Being "full-figured" and "folliclely enhanced," it should come as no surprise I'm not a fan of hot weather.
The last few days have been wonderful, with temperatures touching the high 40s as a low and not rising above the mid-70s.

More ...
Mike Brantley
Community journalism at its best


Even if you don't typically follow local sports, I encourage you to take a look at the second section in today's Graphic.
Like everyone else, we've been tossed multiple curve balls during the COVID-19 pandemic.
Numerous events we traditionally cover didn't exist this year.
One of our favorite traditions in Nash County is high school football.

More ...
Jo Anne Cooper
Backward Glances


NEW UNIFORMS - This photo originally published in The Nashville Graphic on January 3, 1963. Five clerks at the Nashville Post Office, along with other postal workers throughout the United States, were issued uniforms. Pictured, left to right, are Mrs. Mary Cox, W. C. Cooke, Jr. Leon Matthews, W.L. Alsup, and Mrs. Mary Olive Stanfield.

More ...
A PICTORIAL LOOK INTO THE PAST