Subscribe/Access
Advertisements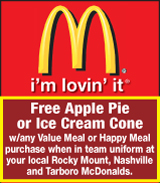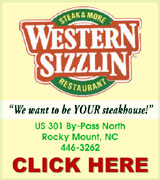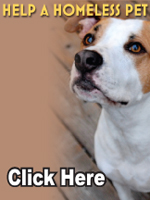 Sections
Member Options
Back
Nash reports more COVID-19 deaths


Nash County is now reporting three COVID-19 related deaths.
The first death happened on Saturday, April 25, Nash County Health Director Bill Hill said.
Hill said the male patient was in his late 50's and had underlying health conditions.

More ...
AMANDA CLARK, GRAPHIC STAFF WRITER
New company plans to add 25 jobs


Asterra Labs President Joe Cascone is excited about being the first tenant to locate in the West Nashville Commerce Park.
The Town of Nashville was recently approved by the NC Rural Infrastructure Authority to receive grant funding to support the reuse of the 10,000 square foot building where Asterra Labs plans to locate.

More ...
AMANDA CLARK, GRAPHIC STAFF WRITER
SWEETLY SOCIAL DISTANCING
STRAWBERRY TIME- Little Olivia Gehring picks some of the season's first strawberries while visiting Strawberry City in the Sandy Cross area recently. Olivia's family decided, while practing social distancing, to enjoy some of the springtime joys offered at a strawberry patch. Olivia is the daughter of Tonya Slocum and Andrew Gehring.
More ...
School board member passes away


The Nash-Rocky Mount Board of Education is mourning the loss of its Vice Chair Ann Edge, who passed away on Saturday, April 25, after a battle with cancer.
Edge, of Rocky Mount, was appointed in July 2012 to fill the District 11 seat of her husband, Joe Edge, who passed away.
Edge's background was in education and spanned 50 years.

More ...
AMANDA CLARK, GRAPHIC STAFF WRITER
Stay at home extended through May 8


Governor Roy Cooper is extending the stay-at-home order for North Carolina residents through May 8.
Cooper issued Executive Order 135 on Thursday afternoon, which extended closure of restaurants for dine-in service and bars as well as closure of other close-contact businesses.
Cooper also shared a three-phase plan for how the state would be slowly lifting restrictions once certain data points were met.

More ...
AMANDA CLARK, GRAPHIC STAFF WRITER
Castalia seeks to fill vacant seat


A local municipality is looking to fill a vacant seat on its board of commissioners.
The Town of Castalia is seeking a resident to serve the remaining term of James Alston.
Alston was re-elected to his seat on the board in November but in January, he was sworn in as the town's mayor, after long-time mayor Ellene Leonard resigned due to health issues.

More ...
AMANDA CLARK, GRAPHIC STAFF WRITER

Hundreds of cars sit in line Saturday morning to buy bulk chicken.

Chicken sale brings hundreds to Nashville


Hundreds of cars lined the parking lots of Glover Park, Fellowship Church and Cornerstone Funeral Home Saturday morning in hopes of getting bulk chicken.
House of Raeford brought its chicken sale to Nashville, setting up at Nash Central Middle School.
In a statement on their website, House of Raeford said they have been hosting the bulk chicken sales in many areas to meet the demand.

More ...
AMANDA CLARK, GRAPHIC STAFF WRITER
STAY IN TOUCH. WE WOULD LOVE TO HEAR FROM YOU!
COVID-19 has affected everyone. But our communities have rallied by creating unique ways of coping with the pandemic such as celebrating birthdays with drive-by parades or visuals posted to lift spirits of a neighbor. We would love for you to reach out with your stories or photos commemorating the outstanding spirit in your neighborhood! Email news@nashvillegraphic.com or give us a call at 252-459-7101.
More ...
NASH COUNTY SHERIFF'S OFFICE REPORTS
A missing person was reported on 4/21/20 at 10305 Griffin Farm Road, Whitakers
An assault on a female was reported on 4/20/20 at 13062 W NC 97, Zebulon
A warrant service was reported on 4/22/20 at 1331 N Wesleyan Boulevard, Rocky Mount
More ...
Schools to remain closed through end of school year
Governor Roy Cooper announced on Friday that North Carolina K-12 public schools will continue remote learning through the end of the 2019-2020 school year. Cooper was joined by the State Superintendent of Public Instruction Mark Johnson and the Chair of the State Board of Education Eric Davis for the announcement.
"School buildings will stay closed to students for this school year, but school isn't over," Cooper said.
More ...
State board approves year-end grading policy
The State Board of Education has approved measures addressing student grading for the remainder of the school year, incomplete teacher evaluations and a request for $380 million in additional emergency funding from the state.
Under a temporary grading policy approved by the board, elementary and middle school students will not receive traditional grades for the year, and high school students in grades 9-11 will have the option of choosing between a grade of pass/no credit or a numeric grade for their spring semester courses this year.
More ...
Operation Fan Heat Relief begins May 1st for people over 60 in NC
As the weather starts warming up, the North Carolina Division of Aging and Adult Services is partnering with the NC Area Agencies on Aging and local service providers to distribute fans to eligible recipients through Operation Fan Heat Relief May 1-Oct. 31.
People 60 and older, as well as adults with disabilities, are eligible to sign up for assistance from May 1-Oct. 31 at local aging agencies across the state.
More ...
Nash County Animal Friends' Notebook


COLLARS ~ How important are they? VERY! For one thing, that is where you can put an ID!!! If your dog gets out and lost, then you can be found! You can buy cheap collars at the dollar stores and take a magic marker and put your phone number on it, for example. However, remember, dogs GROW, thus their collars need changed during that time or if they gain weight.

More ...
CAROL VIERELA
Christians are slow to fast


I once had a situation where I was convicted to approach a friend about something he was doing that was hurting his Christian witness. I was uncomfortable about the whole thought of it and consulted my pastor. His advice: "Commit one day to prayer and fasting".
Well, I certainly understood the value of prayer in such matters, but why should I fast? I had never fasted in my life for any reason except to lose weight and that did not work for very long.

More ...
MIKE RUFFIN
Luke's Word for the Week


This is part 2 of a 3 part series I have written concerning our most unusual Easter this year.
Learning to lament is a part of our sanctification, where our hearts learn to speak, with openness, to the heart of God. However, it's important to know what's going on in the hearts of lamenters. Lamenters don't whine, lamenters don't blame, lamenters are not conspiracy theorists (as I often am!) - lamenters are children of the Father, asking the Father questions and crying out to the Father.

More ...
LUKE WHITEHEAD
Intersections: God and Life


Here is where prayer is so important and so powerful. Prayer makes no sense unless two things are true. First, our lives do not belong to us. Since we have been created by God, everything we are, everything we have, and every situation and relationship in which we live belongs to him. Because we are his creatures, our number-one calling in every area of life is to worship him.

More ...
CARLYLE HALL
SANDY CROSS NEWS


Most of our community churches continued this past Sunday with drive-in services and services streamed online. Kingdom International is holding their drive-in service at 10:00 a.m. Christian Fellowship Church is holding their drive-in service at 10:00 a.m. Vaughan's Chapel Church is holding their drive-in service at 11:00 a.m. Services are every Sunday, weather permitting.

More ...
EMILY SILLS
PEACHTREE COMMUNITY NEWS


A message from Pastor Gene Whitehouse of Peachtree Baptist Church.
Whenever we feel overwhelmed by the chaos and difficulty of life, we can turn to God in prayer for peace and serenity. In this time of uncertainty, fear, seclusion and separation from what we term "normal," our human solution is to "handle it ourselves."

More ...
FRAN BUNN
RED OAK NEWS


Nash County recently encouraged places of worship to ring their bells at noon on Sunday to show that the community is united in slowing the spread of COVID-19. I hope those in Red Oak have enjoyed hearing the church bells as Red Oak Baptist Church and Red Oak United Methodist Church have been joining together in this for the past few weeks.

More ...
SUZY PEARCE
Inducted
Mu Chapter, NC-Delta Kappa Gamma inducted three new members. Those involved are from left to right Elaine Christianson, membership committee co-chairman; Kim Lehnes, membership committee co-chairman and sponsor; Cameron Covolo, middle grades language arts teacher at Rocky Mount Academy, and inductee; Melissa Baker, fundraising committee chairman and sponsor;
More ...
NCWC receives CREATE Grant to benefit teacher education program
North Carolina Wesleyan College recently received a CREATE grant from the National Education Association (NEA) Center for Great Public Schools Aspiring Educators Program. The $2,000 grant is to benefit the Students Helping Students Afterschool Program for Social Justice.
Led by Dr. Patricia Brewer, NCWC's Professor and Coordinator of Special Education, Students Helping Students is a service learning project within the College's Teacher Education program.
More ...
Attorney General Stein announces Environmental Enhancement Grants
Attorney General Josh Stein recently announced $928,896 in Environmental Enhancement Grants for environmental programs in Nash, Greene, Johnston, Currituck, Dare, Tyrell and Wilson counties.
Sound Rivers (with NC State University) will receive $100,000 to install best management practices on Wayne and Nash Community College campuses. NC State University staff will conduct the construction.
More ...
It is pretty easy to find people these days


How is my quarantine going?
Well, on Sunday, I let my daughter cut my hair with an old electric trimmer.
We didn't check to see if it was the one we used for the goats until she was about halfway done and at that point, I didn't want to know.
I'll just say it didn't look too baaaaaad.

More ...
Mike Brantley
COVID-19 stands to teach us a lot more now than science


Traditionally this time of year, I would be up to my neck in alligators, along with several others in this town, tying up loose ends for the Nashville Blooming Festival.
Floral flags would already be flying high, lining the streets of downtown. The large banners would be across the streets.
And as tradition goes, the last week of April becomes super windy testing the strength of those flags and banners!

More ...
Jo Anne Cooper
High-speed broadband is a real necessity


It's time to stop thinking of broadband as a luxury.
If you are like me, your email has been flooded with stories about COVID-19 lately. Most articles use faceless data like unemployment figures, infection rates, and economic losses to paint a sobering picture of an unpredictable global health crisis with an uncertain outcome.

More ...
GUEST EDITORIAL, Patrick Woodie, President of the NC Rural Center
Backward Glances


This is a photo of Downtown Nashville taken sometime during the years 1954-1957.

More ...
A PICTORIAL LOOK INTO THE PAST

Hunter Issette
In Their Own Words: Seniors, coaches reflect on potential end to season
Hunter Issette
The year 2020 has been a wild ride, especially for us seniors who were looking forward to the best year of the school career.
Like many seniors, I was hoping for one last year to show everything I've learned and developed before going off into the world at large.
I've experienced many great things this senior year such as my cross country and swim season.
More ...

Todd Brewer (Right)
In Their Own Words: Seniors, coaches reflect on potential end to season
Todd Brewer
The spring of 2020 has been one to remember, but not for the reasons that I was hoping for as a high school baseball coach.
I have been coaching on a variety of levels for the past 15 years and have come to learn that no matter the amount of planning and preparing that goes on, the unexpected has a way of popping up and adjustments have to be made.
More ...

SOUTHERN NASH'S BRISA SEVILLA (AT LEFT)

Sevilla Signs


STANHOPE -- Southern Nash High School boasts a rich recent tradition of sending quality women's soccer players to Louisburg College.
That's a trend SN senior Brisa Sevilla plans to continue after she recently announced her intentions to join the pitch program at LC.
"I really liked the way I was treated when I went to Louisburg for a visit,'' Sevilla said. "It's also close to home.

More ...
GEOFF NEVILLE, Graphic Sportswriter
Johnson honored at NC Wesleyan


ROCKY MOUNT -- The North Carolina Wesleyan College Athletic Department has announced its 2020 Female Athlete of the Year and this year that honor goes to junior guard Kayla Johnson of the women's basketball team.
Johnson was named to the First Team All-Division and the First Team All-Conference for her season as she averaged 17.5 points per/game while shooting over 36 percent from three-point range.

More ...
Staff Reports
Beware of fish license scams


RALEIGH -- The North Carolina. Wildlife Resources Commission is urging the public to be aware of private online websites claiming to sell North Carolina fishing licenses.
Whether it be inland or coastal fishing, licenses can only be purchased online at ncwildlife.org, by calling the Commission's license department at 888-248-6834 or in-person through local Wildlife Service Agents.

More ...
Staff Reports
Antonio Johnson picks up award


ROCKY MOUNT -- The North Wesleyan College Athletic Department has announced its 2020 Male Athlete of the Year -- and this year that honor goes to senior linebacker Antonio Johnson of the Bishops' football team.
Johnson was named as the USA South Player of the Year and to the All-Conference First Team for the second consecutive season.

More ...
Staff Reports