Subscribe/Access
Advertisements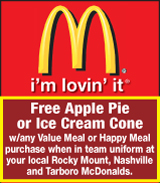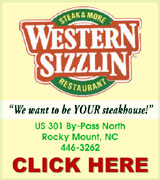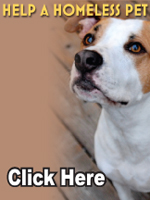 Sections
Member Options
Back
Hurry! Festival deadlines approaching!
The clock has sprung forward and the Nashville Chamber of Commerce's signature event, the Blooming Festival, is just around the corner!
The festival is accepting applications for craft/merchandise vendor booths, parade entries, and event sponsorships. Nominations for the 2020 Mother of the Year are available along with festival flag sponsorships.
More ...
Nashville's Parks & Rec Director resigns
Marguerite Bishop has announced she is leaving her position as Parks, Recreation and Cultural Resources Director for the Town of Nashville.
Her last day is April 4.
Bishop said she has accepted a position with Nashville Elementary School as a Teacher's Assistant.
More ...

Cindy Puckett presents Jamey Baines with the Nashville Chamber of Commerce 2020 Distinguished Citizen Award.

Jamey Baines is named 2020 Distinguished Citizen


Jamey Baines has served Nashville most of his life and last week, that service was recognized by Nashville's Chamber of Commerce.
Baines was presented with the Distinguished Citizen Award by Chamber Member Cindy Puckett.
Baines' dedicated service is what got him to attend the event in the first place.

More ...
AMANDA CLARK, GRAPHIC STAFF WRITER
Report identifies Nash County jail needs


Nash County Commissioners have received the much-anticipated Moseley report, which details findings of a needs assessment of the Nash County Detention Center.
The report was done by Moseley Architects, out of Charlotte. Commissioners hired Moseley to perform a Detention Center Expansion Needs Assessment service for the Nash County Detention Center.

More ...
AMANDA CLARK, GRAPHIC STAFF WRITER
CORONAVIRUS
State, local officials address concerns


The Coronavirus continues to make headlines throughout the nation and local officials are continuing to stay up-to-date with the latest information regarding the virus.
Seven cases have now been reported in North Carolina, with six of those cases in neighboring Wake County. However, there were 44 being tested as of Tuesday afternoon.

More ...
AMANDA CLARK, GRAPHIC STAFF WRITER
Annual Gospel Jubilee showcases talent


The fourth annual Gospel Jubilee showcased the talent of five individuals or groups on Saturday afternoon.
Though the event is a competition, Master of Ceremonies Allegro Cordell said everyone who participated in the event was considered a winner.
"We don't like calling this a competition," he said. "Everybody is a winner and everybody has talent."

More ...
AMANDA CLARK, GRAPHIC STAFF WRITER
Nashville takes steps to fix deficiencies


Nashville's Finance Department is taking steps to address deficiencies discovered during an independent audit.
The auditor reported various weaknesses in internal controls and budgetary non-compliance during the 2018-2019 fiscal year audit.
As a result of the deficiencies, the Local Government Commission (LGC) required the Town of Nashville respond to each issue in writing.

More ...
AMANDA CLARK, GRAPHIC STAFF WRITER
Nashville opts out of home repair program


The Town of Nashville is discontinuing its membership in the Down East HOME Consortium.
Council members voted on February 26 at the board's agenda meeting to not renew membership into the home program.
The Down East HOME Consortium was formed in 1995 as an entity of local governments in Edgecombe and Nash Counties to receive annual HOME program funding from the US Department of Housing and Urban Development for repair and construction of housing for low income households.

More ...
AMANDA CLARK, GRAPHIC STAFF WRITER
Animal Shelter offers adoption event Friday
The Nash County Health Department's Animal Shelter is teaming up with Nash County Emergency Services to host the "Rescue Me" pet adoption event on Friday.
With the use of the Nash County Emergency Services' Companion Animal Shelter Trailer (CAST), the event will take place on Friday, March 13 from 11 a.m. to 2 p.m. at the Claude Mayo, Jr. Administration Building located at 120 W. Washington Street, Nashville.
More ...
Vigil brings light to overdose deaths


Black balloons fluttered in the wind last Friday evening during a special candlelight vigil held on the steps of the Nash County Courthouse.
The balloons were to bring awareness to overdose deaths but also served as a reminder that there was hope for those seeking recovery.
The event was hosted by the Hope Initiative of Nash County, which is celebrating their four-year anniversary.

More ...
AMANDA CLARK, GRAPHIC STAFF WRITER
Spring Hope aims to deal with dilapidated buildings


An ordinance that helps the town of Spring Hope address issues with substandard buildings has been updated.
Town Manager Jae Kim said over the past year, residents have voiced their concerns and questioned how to deal with deteriorated and dilapidated buildings throughout the town.

More ...
KENDRA JONES, GRAPHIC CORRESPONDENT
Nash County Economic director visits Red Oak


Red Oak's town board held two public hearings Monday night with no members of the public requesting to speak.
The first public hearing was on the Cash Solar Farm project. Mike Fox, an attorney for the project, addressed the board before the public hearing.
"We had this project approved - some of you may remember - a few years ago, and then the dynamics in the solar world changed in regards to how you connect to the utility companies," Fox explained

More ...
JESSICA SMITH, GRAPHIC CORRESPONDENT
Memorial Scholarship established at NCC
The Nash Community College Foundation is pleased to announce the establishment of the Carl Moore, Jr. Memorial Scholarship. Carl Moore, Jr. was a loving father and humble man gifted with many skills, talents and trades. He was a great help to his community and friends using his skills for the betterment of his community, and to help those in need. This scholarship commemorates his memory and selfless, giving nature so that his legacy may serve as an inspiration for others.
More ...
RM Garden Club News
The ladies of the Rocky Mount Garden Club enjoyed a morning in late February with Bernice Pitt of Marrow-Pitt Ace Home Center located just down the road in Tarboro. The members meet monthly for programs, such as the one presented by Pitt about plants, their care, and where to find the best ones for designated regions.
More ...
Workshop
The Nash-Rocky Mount Junior Garden Club, along with members of the Rocky Mount Garden Club, recently held a workshop to make homemade favors for the upcoming NC Garden Club Annual State Meeting. The youth held a workshop earlier in the season to work on projects to submit for awards, such as recycled sculptures to represent, "Art in the Round" along with drawings of Bluebirds and Cardinals.
More ...
Nash County Animal Friends' Notebook


Allergies? There are approx. 40 breeds of dogs that don't shed much and many consider them as being more likely to be hypoallergenic. Some people bred other breeds with Poodles for "designer dogs" (aka mutts) in an effort to get a certain look and claim them to be hypoallergenic. So many people get them but it isn't actually the hair but the dander that allergic people react too.

More ...
Carol Vierela
Come on in - the water's just fine


"Jesus answered and said to him, 'If anyone loves me, he will keep my word; and my Father will love him, and we will come to him and make our home with him." (John 14:23)
Two friends of mine have decided to get baptized last Sunday at my Church. They are older and I admire them for the decision they have made. It demonstrates their commitment as Christians and their willingness to submit to the Lordship of Christ Jesus.

More ...
MIKE RUFFIN
Luke's Word for the Week


March greetings fellow followers! We're talking altar ministry today. I pray it's edifying and encouraging to you as you live as God's beloved.
An altar ministry is a vital function of a local church that flows from the ministry of Christ himself. (Biggest difference is that Jesus had a holy habit of making anywhere an altar for people to encounter his love. We often reserve it for the church.)

More ...
LUKE WHITEHEAD
RED OAK NEWS


The Baptist Men will have their monthly meeting on Sunday, March 15 at 8:30 a.m.
Women in Action missions group of Red Oak Baptist Church will meet on Tuesday, March 17 at 6:30 p.m. at the church.
All children in fifth grade and under are invited to the Community Easter Egg Hunt at Red Oak Baptist Church Family Life Center on Saturday, March 28.

More ...
SUZY PEARCE
PEACHTREE COMMUNITY NEWS


Peachtree members, family, and friends woke up Sunday to the new time change and a beautiful day to praise our Lord for all He does for us.
The sanctuary flower arrangement Sunday was presented to glorify God and praise Him for all He has done for us.

More ...
FRAN BUNN
Intersections: God and Life


I love the local church. It is God's chosen instrument to proclaim the good news of Jesus to the world. Jesus died for the church! The apostle Paul writes in his letter to the Ephesians that the church has been "made alive together with Christ" so that in the future the people might know the "immeasurable riches of His (God's) grace toward us in Christ Jesus." What an awesome responsibility and opportunity the local churches have before them.

More ...
CARLYLE HALL
SANDY CROSS NEWS


Last week, Coopers Elementary School celebrated the birthday of Dr. Seuss with "Letterland Day." Students and staff dressed up as many characters while displaying letters on their outfits. Some of the outfits included "V is for Violet;" "T is for Telephone;" "U is for Umbrella;" "C is for Cheetah;" "R is for Red;" "F is for Future Fireman;" and Mrs. Lauren Williams dressed up as "Q is for Quarrelsome Queen!"

More ...
EMILY SILLS
Scholarship to assist students pursuing lineman careers
Jonathan Hillis, of Rocky Mount, is living the dream. As an apprentice lineman with FB Timberline, he travels the country, seeing new sights and doing work he never imagined possible.
Hillis enrolled in Nash Community College's 16-week Electric Line Construction Technology academy last January.
More ...
CANCER CENTER DONATION
Anna Deans and Betty Lowe, of the Senior Liberty Club of Nashville, (L-R) recently donated a gift basket to the Danny Talbert Cancer Center. The members of the group purchased all the items that are in the gift basket. The basket has essential toiletries such as deodorant, toothpaste, creams, lotions, hand sanitizers, blanket throws, and books with crossword puzzles, sudoku, word search, and planners. There are also a variety of snacks included to help comfort patients while they receive treatment.
More ...
Grants announced
AgCarolina Farm Credit announced $29,400 in grants were extended to 12 organizations through its corporate-giving program. The grants will aid recipients in carrying out programs specifically benefiting farmers and rural residents in eastern North Carolina. Grants up to $5,000 per organization were awarded, at a reception held at Rose Hill Plantation in Nashville in one of the four focus areas of Education, Environment, Technology, or Quality of Rural Life.
More ...
2020 Distinguished Citizen
Jamey Baines (right) is pictured with NC Senator Rick Horner (at left) who was the guest speaker of the chamber's 2020 Distinguished Citizen ceremony.
More ...
Autumn Care Visit
Kenneth Jordan, a resident at Autumn Care of Nashville, poses with staff members from Sandy Frazier State Farm Insurance who visited the facility on February 13th delivering hand-made Valentine's Day cards to each resident.
More ...
Donation
The Nashville Lions Club recently donated socks to Nashville Elementary School for students who may be in need or when the need arises for an extra pair. Pictured above, left to right, are Nashville Lions Club President Mary Boehm, Nashville Elementary School Principal Quintin Mangano and school counselor Cindy Matthews.
More ...
Media hype may have a positive side


It's entirely possible that you haven't heard enough about the Coronavirus.
In case you missed it, the Coronavirus is a flu-like sickness that originated in China and then escaped on planes and ships and magic carpets, mostly because China refused to admit it was a thing.

More ...
Mike Brantley
Chamber awards honor very deserving people!


Nashville's Chamber of Commerce hosted its annual Distinguished Citizen event last Thursday evening.
It's always exciting to see who will be recognized!
There are so many people in and around Nashville that give of their time and talents to help make Nashville the place it is.

More ...
Amanda Clark
Backward Glances


This photo was found in the 1970-1971 archives at The Nashville Graphic. We believe the ladies in the photo might have been members at Gibson Memorial Methodist Church in Spring Hope. Know their names? Call us. 252-459-7101.

More ...
A PICTORIAL LOOK INTO THE PAST

BALL CONTROL. Southern Nash High School's Amber Patterson (right) advances the ball during Monday's home soccer shutout victory against Louisburg.

SN Soccer Shuts Out Louisburg


STANHOPE -- It was over almost before it started during Southern Nash's home girls soccer matchup Monday against non-conference opponent Louisburg.
The Ladybirds, under the direction of head coach Robbie Kennedy, scored five goals in the first 10 minutes and went on to defeat Louisburg by a 9-0 margin at the SNHS Soccer Complex.

More ...
GEOFF NEVILLE, Graphic Sportswriter

NASH CENTRAL HIGH JUMPER RAEQUON FERNANDEZ

EARLY TRACK TEST


ROCKY MOUNT -- Nash County's track and field programs -- with the exception of Southern Nash -- got a good early feel for their progress during last Saturday's NC Runners Eastern Tour Opener at the Rocky Mount High School Football Field.
Host RM was joined by long-time rivals Nash Central and Northern Nash -- and each school enjoyed plenty of success, both individually and as a team.

More ...
GEOFF NEVILLE, Graphic Sportswriter

CLOSE BUT NO CIGAR. Nash Central's Connor Whitley (left) appears to make the tag but the ball fell away during last Saturday's matchup against Rose.

COUNTY RIVALRY


RED OAK -- County rivals Nash Central and Northern Nash opened their respective seasons against one another on the baseball diamond last Monday, with the Nash Central Bulldogs taking the first contest in a 10-4 win over the Northern Nash Knights.
On Tuesday, the two foes met again, this time with the Bulldogs playing host in a non-conference matchup.

More ...
CHANCE PUCKETT, Correspondent

NORTHERN NASH'S CALEB REAMS

Big East stars are honored


NASH COUNTY -- One of the truest signs of a program's stability is how well it performs during a supposed rebuilding season.
If that is the case, the Northern Nash Fighting Knights boys basketball squad continues to be in a good place after a solid 2019-20 campaign.
It was easy to wonder how Northern Nash would fare in the competitive Big East Conference standings this winter -- especially after the program was depleted considerbaly by graduation from its strong 2018-19 group.

More ...
GEOFF NEVILLE, Graphic Sportswriter
Nash players earn awards


NASH COUNTY -- Northern Nash and Southern Nash continue to make upward pushes in the Big East Conference girls basketball standings -- and that was true during the 2019-20 campaign.
Northern Nash finished in third place in the league and hosted a first-round game in the Class 3-A State Playoffs before dropping a heartbreaker to Western Alamance.

More ...
GEOFF NEVILLE, Graphic Sportswriter
Bishops split diamond series


ROCKY MOUNT -- The North Carolina Wesleyan College baseball team exploded for 12 runs last Saturday in defeating Penn St. Harrisburg 12-8 for their its straight win at Bauer Field in the first of a two-game series.
Wesleyan then fell 6-0 to the Lions in Game 2 of the series on Sunday.

More ...
Staff Reports
NN Excels In Spring


RED OAK -- With basketball and wrestling wrapping up their respective campaigns, baseball and softball have transitioned into the spotlight with the spring athletic season beginning on campus at Northern Nash High School.
Starting last Monday, the Knights held their first official contest in five different sports, including baseball, softball, girls soccer, boys golf and boys tennis.

More ...
CHANCE PUCKETT, Correspondent

SOUTHERN NASH HIGH SCHOOL GOLFER CARSON WINSTEAD

Back On Course


WAKE FOREST -- Franklinton fired the first shot in what is expected to be a balanced race this season for the Big East Conference Boys Golf Championship.
During last Wednesday's 18-hole league opener at Brevofield Golf Links in Wake Forest, the Red Rams made use of their home-course advantage by winning the event with 323 strokes.

More ...
GEOFF NEVILLE, Graphic Sportswriter
Car event coming to Raleigh


RALEIGH -- The Goodguys 6th North Carolina Natonals Car Show will be held April 24-26 at the North Carolina State Fairgrounds in Raleigh.
The three-day event will feature over 2,000 hot rods, customs, classics, street rods, muscle cars and trick trucks through 1987 vintage.
Highlights include vendor exhibits, indoor car show, Saturday Night Demolition Derby, swap meets, cars for sale, racing competitions, musical entertainment, model car show, kids zone and more.

More ...
Staff Reports
RO runners in action


MOREHEAD CITY -- Four Red Oak Middle School staff members took part in the Crystal Coast Races, which were held last Saturday in Carteret County.
ROMS Athletic Director Jeff Dodrill took 15th overall in the half-marathon event with a sterling time of 1:42.21.
Other participants were Baltazar Rodriguez, Daniel Pace and Kristian Cox.

More ...
Staff Reports
SHORT GAME
Northern Nash's Will Wright sends a chip toward the hole during Monday's Big East Conference practice round at The River Golf Course, which is located in Franklin County.
More ...
SHOW OF FORCE
Nash Central's Michael Drake (left) executes a force play at second base during last Saturday's game.
More ...
SIDE BY SIDE
Nash Central's Makayla Pugh (right) sprints beside a Franklinton runner during action in the Girls 100 Dash at last Saturday's track and field meet at Rocky Mount High School. See pages 1B and 4B for more photos and results from the prestigious event.
More ...
STRONG TO THE FINISH
Northern Nash's Camille Dunn (left) gives it everything she has while racing to complete a leg of the Girls 3200 Relay during last Saturday's track meet at Rocky Mount.
More ...
TEAMMATE SOUGHT
Southern Nash's Layla Austin looks for an open teammate during Monday afternoon's non-conference girls soccer matchup at home against Louisburg High School.
More ...
Dancing with the Arts is Friday night
Nash Arts will feature its Seventh Annual Dancing with the Arts fundraiser Friday night.
This year's theme is "Rock of Ages" and will feature six participants and five professional dance partners.
The event will be held on Friday, March 13 at 7 p.m.
More ...