Subscribe/Access
Advertisements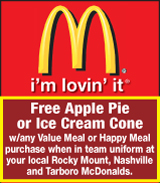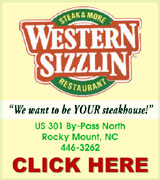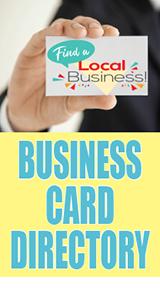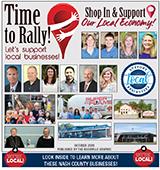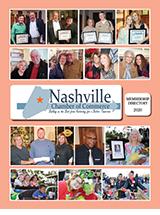 Sections
Member Options
Back
CSX to build hub in Rocky Mount


North Carolina Governor Pat McCrory paid a visit to Rocky Mount on Tuesday with exciting news for the Twin Counties.
Rocky Mount was selected as the location for the Carolina Connector Intermodal Terminal (CCX). The state-of-the-art terminal will be located on the Edgecombe County side of the city.
"This historic project is part of our 25-year vision for transportation because it facilitates efficient and cost-effective movement of goods, which is critical for job creation and economic growth," Governor McCrory said.

More ...
AMANDA CLARK, GRAPHIC STAFF WRITER
County seeks input on hospital board


Nash County Commissioners reported at a meeting earlier this month that they feel "out of the loop" when it comes to the county-owned hospital.
Commissioner Robbie Davis, during commissioner comments, said he was concerned that the board was not getting regular updates from the hospital as promised.
"I still feel this is a county owned hospital and this board should be updated from time to time what is going on with it," Davis said.
Davis said apparently, employees are not aware of things going on either, as he's been told at least twice by nurses that things had changed at the hospital since the hospital had been sold. The hospital is still owned by Nash County, Davis added.

More ...
AMANDA CLARK, GRAPHIC STAFF WRITER

The Nashville Chamber of Commerce recognizes Wayne J. Land (left), owner of L&L Food Stores, as the 2016 Business of the Year during its annual meeting Tuesday. Pictured presenting the award to Land is Nashville Chamber of Commerce member Cliff Joyner.

BUSINESS OF THE YEAR


Nashville's Chamber of Commerce awarded a long-time Nashville business owner with the 2016 Business of the Year Award on Tuesday night.
Wayne Land, owner of L&L Food Stores, was the recipient of the annual award, which was presented by Chamber member Cliff Joyner at the Chamber's annual meeting.

More ...
AMANDA CLARK, GRAPHIC STAFF WRITER
Nash County Sheriff's Office to host forum


The Nash County Sheriff's Office will host a community forum on Saturday to address recent events involving law enforcement officers around the country.
The forum is set for Saturday, July 23 from 11 a.m. until 1 p.m. at Nash Community College in Brown Auditorium.
In recent weeks, law enforcement officers have been put under scrutiny over the deaths of two African American men, Alton Sterling and Philando Castile, who were killed by officers.

More ...
AMANDA CLARK, GRAPHIC STAFF WRITER
4-H summer camp focuses on ag science


Nash County farmers gave youth a glimpse into the world of farming last Wednesday during an Ag Science Camp.
The camp consisted of around 93 4-H'ers from 19 counties in the Northeast District as well as 18 extension agents and volunteers, who instructed the three-day camp.
Sandy Hall, Nash County Extension Director and 4-H Extension Agent, said though the camp was an annual one, this was the first year the camp was focusing on ag sciences.

More ...
AMANDA CLARK, GRAPHIC STAFF WRITER

BAUGHAM
Law enforcement promotions announced
The Nash County Sheriff's Office will soon promote three long-time employees.
The positions being filled include Jail Administrator, Patrol Lieutenant and Patrol Sergeant.
According to a press release, the promotions are to represent a more diverse agency, especially in the supervisory ranks.
Miste Strickland will be promoted to Lieutenant and will be one of four patrol lieutenants for the sheriff's office.
More ...
49 busted in undercover drug investigation
An undercover operation resulted in the arrest of 49 people with over 134 charges last week.
Operation Blue Heat focused on the arrest of individuals who sold narcotics to undercover officers as well as people with outstanding arrest warrants.
Beginning in the early morning hours on Tuesday, July 12, officers from the Rocky Mount Police Department's Narcotics and Gang Task Force, along with officers from the United States Marshals Services Eastern District of North Carolina Violent Fugitive Task Force hit the streets.
More ...
NASHVILLE POLICE REPORTS
INCIDENTS
An involuntary commitment was reported on 7/13/16 on S First Street
A rape was reported on 7/16/16 on Apache Drive
A damage to property (vandalism), communicating threats and assault on a female was reported on 7/17/16 at 1004 Birchwood Village Court
More ...
NASH COUNTY SHERIFF'S OFFICE REPORTS
A runaway juvenile was reported on 7/10/16 at 7907 Buck Deans Road
A domestic violence and assault on a government official was reported on 7/10/16 at 12235 Old Raleigh Wilson Road
A larceny, theft of money, personal items was reported on 7/10/16 at 10807 Johnston Road
A burglary was reported on 7/10/16 at 12541 Old Smithfield Road
More ...
ENGAGED
Ted and Phyllis Hardee of Nashville announce the engagement of their son, Lewis E. Hardee, III of Raleigh to Vanessa L. Crowl also of Raleigh, the daughter of Charles and Cathy Crowl of Holly Springs. The wedding is planned for October 29, 2016 in Wake Forest, NC
More ...
Certificates earned
North Carolina Farm Bureau President Larry Wooten (center) congratulates Nash County students Jatavius Battle (left), Kaleigh May (second from right), and Michaela Vick (far right) for earning certificates of completion for participating in the organization's Institute for Future Agricultural Leaders (IFAL). The program assists exceptional rising high school seniors from across the state in exploring the wide-variety of agricultural-related college majors available at the state's two land-grant universities--North Carolina A&T State University and North Carolina State University.
More ...
KIWANIS NEWS
Reverend Mark Mangum, Executive Director United Community Ministries, gave the Kiwanis Club an update on the current operations of United Community Ministries at a recent Kiwanis meeting. Pictured with Reverend Mangum is Jeanne Locke, program Chair for the month.
More ...
Nash Correctional Print Plant earns PICA Award
The North Carolina Correction Enterprises Print Plant located at Nash Correctional Institution in Nashville has been chosen as a winner of three prestigious PICA Awards given by The Printing Industry of the Carolinas, Inc.
The announcement was made on April 16, 2016 during the 2015 PICA Awards Banquet in Concord, with over 270 industry professionals in attendance.
The PICA Awards competition is celebrating its 50th season and continues to be one of the largest printing contests in the nation.
More ...
KIDS IN THE GARDEN CAMP
Matt Stevens, Agriculture Extension Agent with Nash County Cooperative Extension, talks to youth about the different flowers in the Pollinator Garden at the Nash County Arboretum during a Kids in the Garden 4-H Camp. During the camp, youth learned about the garden world, including soil, plants, insects, and how they all come together.
More ...
READING THERAPY
Cooley Library has therapy reading dogs visit the library each week, to allow youth to read to the dogs. The program is a new one for the library and allows youth a chance to practice their reading skills. Pictured, Lila Hancock, 5, reads a story to Chere' while her owner, Jim Howell, looks on. Chere' is at the library each Thursday. For more information about the program, call the library at 459-2106.
More ...
Ladies Night
Central Cross Lodge #187 held its annual Ladies Night in December. The honored guests were widows of deceased members of the lodge. A steak dinner with all the trimmings was prepared by Clyde Best. Entertainment was provided by Patsy Walker, who recited two poems and Scott Batchelor who played guitar and sang several songs. Pictured above are the widows who were honored (left to right) Nell Jones, Delores Burnette, Eula Brantley, Anne Fassnacht, Betty Claire May, Dorothy Inscoe, and Navada Strickland. A gift was presented to each of the widows.
More ...
Nash County Blood Drives
JULY
Thursday, July 21 from 12:30 until 5 p.m. at Whitakers Volunteer Fire Department, 104 SW Railroad Street, Whitakers.
Friday, July 22 from 11 a.m. until 4:30 p.m. at Englewood Presbyterian Church, 100 South Englewood Drive, Rocky Mount
Monday, July 25 from 3 until 7 p.m. at Momeyer Baptist Church, 4967 Momeyer Way, Nashville
More ...
Nash County Animal Friends' Notebook


~IMHO~ "Clear the Shelters" on July 23rd ~ My heart sinks when I see the phase "Animal shelter to have one-day free adoptions for dogs and cats." What do you think about when you see FREE? I think things that have no or little value. We tell people if they are rehoming their pets, don't make them free. That it encourages people who cannot really afford a pet to get one. If free is the attraction, does it mean they won't have money to spay or neuter or do heartworm or even flea/tick prevention?

More ...
Carol Vierela, NASH COUNTY ANIMAL FRIENDS
Sons of Confederate Veterans
Robert Henry Ricks Camp 75 of the Sons of Confederate Veterans recently cleaned the Joseph J. Bass Cemetery, located off Bass Road in Nash County. The SCV Camps clean cemeteries where Confederate soldiers are buried. Joseph J. Bass was in NC State Troop 1st Regiment, Co, C, and has many descendants in Nash County. Pictured (L-R) is: Robert Cooper, Jimmy Boykin and Ryan Page.
More ...
The Rotary Club of Rocky Mount
Outgoing Rotary President, Richard Sykes, at left, is give his Gavel Plaque by incoming Rotary President, Garry E. Hodges, at right. The Rotary Club of Rocky Mount was founded in 1923 and meets Mondays at 1 p.m. at Doubletree of Rocky Mount.
More ...
NCC student wins at SkillsUSA
A career and technical student in North Carolina won one of the nation's highest awards at the 2016 SkillsUSA Championships, held in Louisville, Ky., June 22 through 23, 2016.
More than 6,000 students competed at the national showcase of career and technical education. The SkillsUSA Championships is the largest skill competition in the world and covers 1.2 million square feet, equivalent to 19 football fields or 25 acres.
More ...
Luke's Word for the Week


Who's been telling you those lies?
Who told you it's okay to live in anxiety and fear? The Prince of Peace is on the throne, He does not give like the world gives, He gives peace. Living in fear and anxiety is not of His kingdom so where did it come from? Who would seek our hearts to be in constant torment of worry and fear of what will happen tomorrow in our world? I think I know who told us this lie...it was the serpent.

More ...
LUKE WHITEHEAD
PEACHTREE COMMUNITY NEWS


Peachtree folks gathered at the church on a bright, sunshiny morning, after several nights of stormy weather. Everyone was surprised and happy to welcome Pastor Whitehouse back following his recent knee surgery. [He will resume his place in the pulpit next Sunday.] Lawrence Edwards filled the pulpit and brought the morning message. His sermon was titled"Facing Personal Giants". It was based on several scriptural passages found in I Samuel 17. It recounts the well loved story of David, as a shepherd boy, who faced and slew the dreaded giant, Goliath.

More ...
BARBARA HARDISON
AVENTON COMMUNITY NEWS


Let me seeeee.... what's happening up here in the Aventon Community. Not much!
Our Swift Creek Bridge is being worked on causing a major detour. Traffic in front of my house is nothing like it normally is LOL! I love it! I don't know how long the bridge will be closed, but D.O.T, please take your time in repairing it. I would love to tell everyone a short cut to Hwy 43 would be going down Hilliardston Rd to Cooper Rd instead of going by Alston's Garage, but I hate to send the traffic over thatta way. HeHeHe!

More ...
JOJO RICKS
Can't find a guiding light on either side
Heard any good ones lately?
I heard one on NPR Monday. The reporter asked someone who was scheduled to speak at the Republican National Convention on Tuesday evening about unity in the GOP. The presumed speaker for Tuesday evening said that the party was extraordinarily unified.
I managed not to have a wreck while laughing so hard. That was about as credible as a Democrat saying that Hillary has no credibility issues.
More ...
Pokemon Go! and take some other stuff with you


A generation ago, when I was editor of Nashville Graphic, the newsroom used to get regular visits from town manager Tony Robertson. It was easy then, since our offices were right across from the town's on Boddie Street.
For those who may not have known him, he was a character. His visits usually involved information, maybe a few (okay, a lot) of good-natured insults of the news staff, but always included some colorful humor.

More ...
Mike Brantley
Backward Glances


BACK IN THE DAY -- This photo of trucking tobacco out of the field was found in The Graphic's July 28, 1966 archives. We are pretty sure the photo was taken on the John Edwards farm west of Nashville.

More ...
A PICTORIAL LOOK INTO THE PAST

SHARKS SUPERSTAR. Veteran performer Langdon Norris is one of the most accomplished competitors for the Nash Rec Swim Team, which will be on the road today to take on rival Roanoke Valley.

SHARKS STRIKE AGAIN


NASHVILLE - Not even Mother Nature could stop Nash Rec's inexorable match through the Nash-Halifax Swim League regular season schedule last Thursday.
Despite a pair of weather delays, Nash Rec was able to complete its home meet against Westridge -- and remain undefeated in the team standings in the league.
With one meet remaining in the regular season, the Sharks are a perfect 5-0 after topping Westridge by a convincing 526-215 margin at the NRST Pool.
Nash Rec will put its perfect record at stake today in the regular season finale at Roanoke Valley -- the team that was edged by the Sharks by just a few points two weeks ago.

More ...
GEOFF NEVILLE, Graphic Sportswriter

FULL EXTENSION. Birchwood Country Club's Bri Smith speeds through the pool as part of last Thursday's home meet against the Roanoke Valley Swim Team.

BCC Holds Home Finale


NASHVILLE -- Strange as it may sound, but summer is almost over -- as evidenced by the fact that Birchwood Country Club hosted its regular season home finale on Thursday at the BCC Pool in Nashville.
The Barracudas tangled with Nash-Halifax Swim League opponent Roanoke Valley and put up a respectable performance before being defeated by a 492-239 margin in the closing team standings.

More ...
GEOFF NEVILLE, Graphic Sportswriter

LOUISBURG BOUND. Southern Nash's Sabrina Vaughan will play at Louisburg College.

A TERRIFIC TRIO


LOUISBURG -- During his effective tenure as Louisburg College's women's soccer coach, Andy Stokes has worked hard to build a strong local recruiting base.
For Stokes, that base stretches into Nash County -- and it's a strategy that continues to pay dividends for his Lady Hurricanes' program.
Former Nash Central High School star Abigail Ross enjoyed a solid two-year career in net for Louisburg College -- and was tabbed as the Region X Keeper of the Year on both occasions.

More ...
GEOFF NEVILLE, Graphic Sportswriter

NCWC's Charlie Long

Bishops announce HOFers


ROCKY MOUNT -- Since 1999, North Carolina Wesleyan College has honored 64 former athletes, administrators, and coaches by enshrining them in its Hall of Fame.
These individuals have created a higher standard for Bishop athletics and were selected based on their outstanding accomplishments.
This year's class meets these same standards and will comprise the 18th group of honorees.

More ...
Staff Reports
'Cats claim finale of DH


ZEBULON -- Braxton Davidson hit a grand slam and Sal Giardina hit a two-run home run in a six-run Carolina sixth inning and the Mudcats won game two of Sunday's doubleheader against the Frederick Keys 7-5 at Five County Stadium in a Class A Carolina League baseball showdown.
Davidson's grand slam in the sixth gave the Mudcats (38-55, 9-14) their first lead of the game at 5-3 and was the first grand slam of his professional career.
It was also Carolina's first grand slam of the season and Davidson's team-best ninth home run.

More ...
Staff Reports
SHARKS SWIM SENSATIONS, 1
ANOTHER VICTORY. Nash Rec defeated Westridge last Thursday, and among the participants for the host Sharks were (above) Jacob Joyner. Nash Rec will be on the road today for a key meeting with the Roanoke Valley Swim Team.
More ...
SHARKS SWIM SENSATIONS, 2
ANOTHER VICTORY. Nash Rec defeated Westridge last Thursday, and among the participants for the host Sharks were (above) Graham Williams. Nash Rec will be on the road today for a key meeting with the Roanoke Valley Swim Team.
More ...
BIRCHWOOD'S BIG STARS, 1
BIRCHWOOD'S BEST. Among the Birchwood Country Club swimmers from last Thursday's home meet against Roanoke Valley were (above) Matthew Davis. BCC will be in action today at Westridge.
More ...
BIRCHWOOD'S BIG STARS, 2
BIRCHWOOD'S BEST. Among the Birchwood Country Club swimmers from last Thursday's home meet against Roanoke Valley were (above) Jillian Hale. BCC will be in action today at Westridge.
More ...

Catherine Hamner
Three Triangle Tenors to perform at Cherry Hill
The first Edwina Rooker Commemorative Concert will be held at Cherry Hill Plantation on Sunday, July 31st at 3:00 PM. The Three Triangle Tenors will present "Summer Rhapsody" as a tribute to the longtime supporter of the Cherry Hill Historic Foundation and former Warrenton resident, Edwina Rooker. Ms. Rooker, a fan of the Cherry Hill Concert Series, was also a devotee of jazz, beach music, Broadway and Hollywood themes, and popular music of her youth. As a tribute to Ms. Rooker, the performers will sing Broadway show tunes, folk songs, and well-known opera arias.
More ...
DANCIN' AT THE DEPOT
The Spring Hope Chamber of Commerce will host its "Dancin' at the Depot" Summer Music Series with The Rhythm Express Band from 5 until 8 p.m. at the depot. The band will perfom on the Depot Deck.
More ...